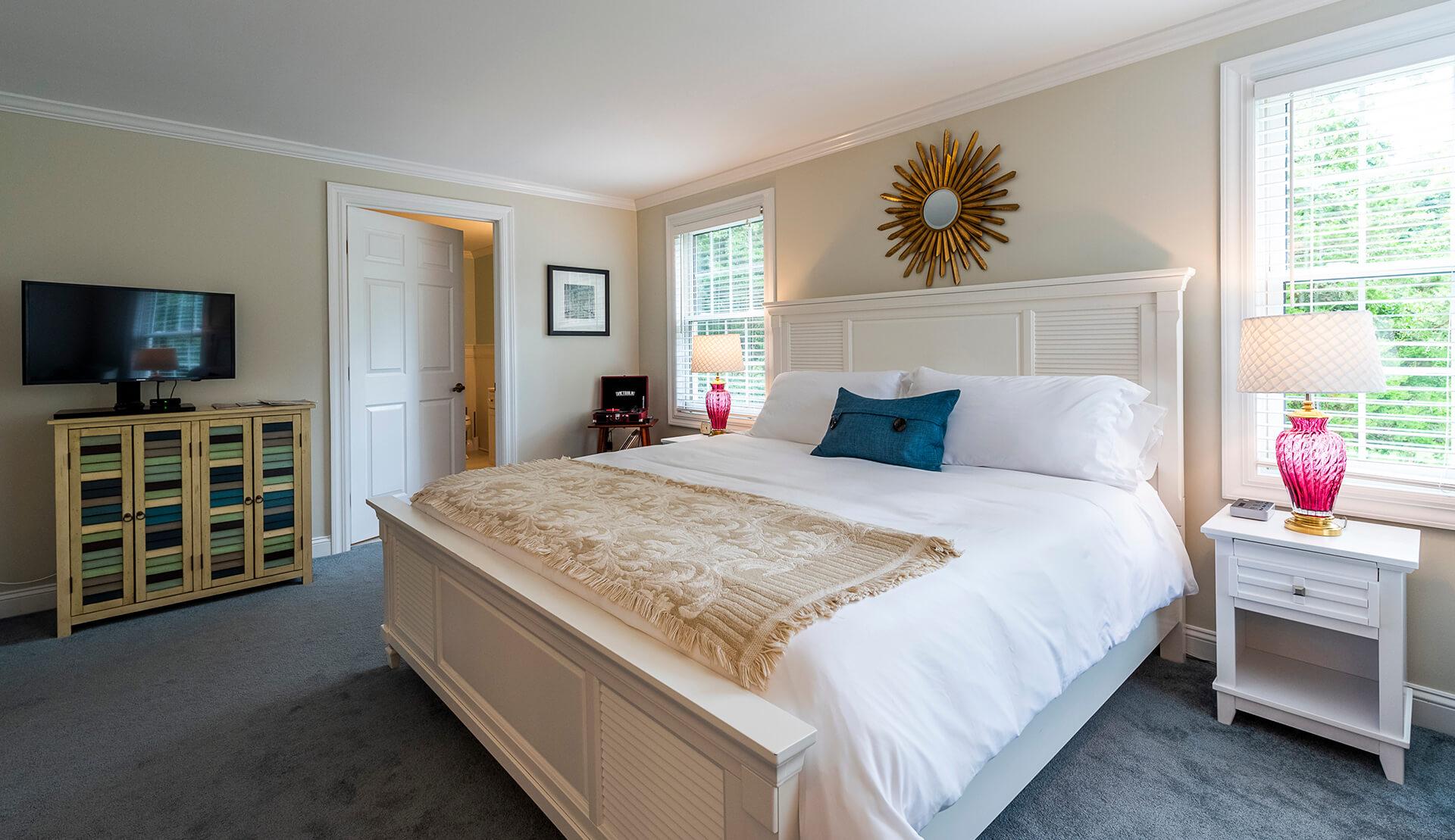 The Beach is Still in Reach! Private Reserve Experience
Madison, Connencicut
The beach is still within reach this summer. In fact, it is just moments away from the front door of The Homestead in Madison, CT and this year you can have a Bed & Breakfast exclusively to yourself.
The Homestead is making a Shoreline 2020 getaway one you can enjoy with greater peace of mind with our Homestead Private Reserve. This summer we are prioritizing whole house reservations so that you and your family -- chosen or given -- can enjoy summer vacation at the beach, on area trails, around our village greens or out on the water. Go shopping if you want, but you may actually want to hang out and play.
The Homestead is a 10-room, 16-person maximum, 13,000 sq. foot bed and breakfast tucked away on two tree-sheltered acres of Shoreline Connecticut. There are two outdoor lounge areas with fire pits, a patio with grill and dining table, a games lawn with shaded seating and a two-chair salon which is great for weddings, or this year, the best slumber party ever.
There are plenty of swimming, hiking, biking, shopping and dining and other activities around the Madison, Guilford and Shoreline area that deliver activities in open air and socially distanced as you wish.
We have operated The Homestead for 30 years and with our relationships in the community, we can help you make some summer vacation magic this year.  
Of course, we have completely re-conceived our team training and housekeeping protocols as well so that we meet and exceed the requirements for CT and the CDC. We are employing active disinfection measures and using the UV-C and other technologies to purify the air and kill germs on surfaces, especially high-touch points. Give us a call, we are happy to answer your questions, provide recommendations on creating a truly personalized vacation experience, and help you secure your time in The Homestead Private Reserve. For more information, please visit our Private Reserve webpage or call us at 203-245-0212.
How to Book:
For more information on pricing and availability, please call 203-245-0212. The Private Reserve Experience is available for a minimum of two nights.