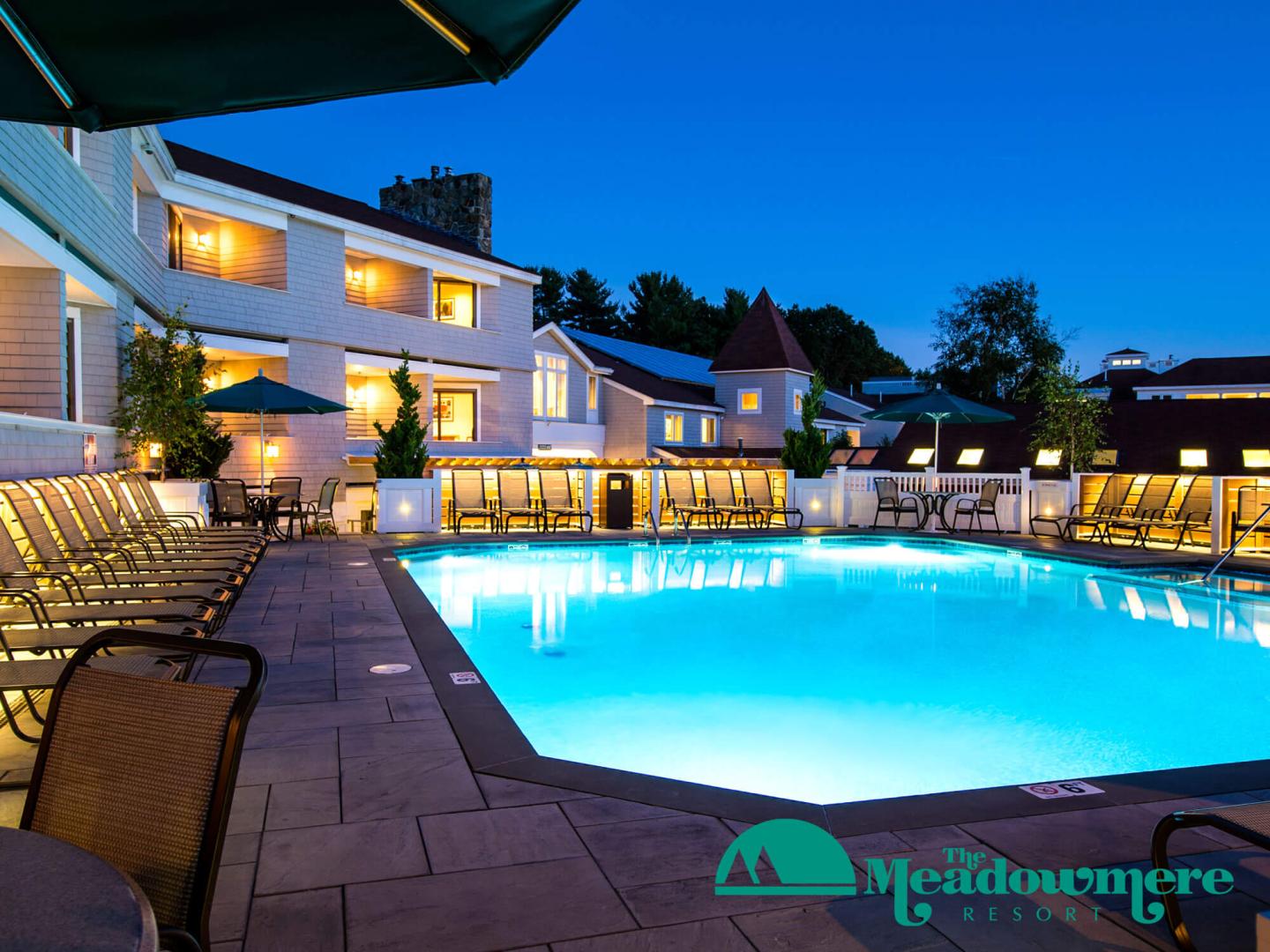 Meadowmere Resort
Ogunquit Paddle Board Package: Surf's Up at Meadowmere Resort
Ogunquit, Maine
Ogunquit Paddle Board Package Surf's up in Maine  . . .
With our paddling package, explore the unseen beauty of Ogunquit. Find your inner balance while taking in the breathe taking views of the Ogunquit River. Then return to The Meadowmere Resort's luxurious amenities - indoor pool, award winning health club and relaxing massage. Check in and unwind with lunch at the West Meadow Pub poolside. Explore the pools and hot tubs or stroll to Ogunquit village to scope out the boutique shops.
Next day head up to Liquid Dreams to be outfitted with your board and wet suit. Their expert instructors will guide you into the water and escort you up the Ogunquit River.  Or if you feel adventurous, take to the beach for open water paddling. Return to enjoy a Swedish massage and the Roman Spa. And share your amazing pictures with wifi included. With a whole extra day ahead, you can grab a rental and return to the water for more paddling fun.
The Ogunquit Paddle Board Package
Your getaway includes 3 or more nights accommodations, paddle board (or surfing) lesson, board and wet suit, 30 minute Swedish massage, breakfast each morning, wifi to post those amazing paddle pictures and late check-out of 1pm. Booking Code SURF. To reserve your paddle board adventure, call 207-646-9661 or visit our Ogunquit Paddle Package online. Packages available June 1 - September 30. Black out dates may apply during these periods for special events / holiday periods. 21 Day Advance notice for Spa Times. For every night's stay at our hotel on our Paddling Package, the Meadowmere Resort, an Environmental Leader Hotel, makes a donation to the Ogunquit Conservation Fund to protect Ogunquit Beach.
How to Book:
Book direct online or call 207-646-9661