Membership Benefits
Our main focus is, and always has been, bringing more guests through the front door and helping our members build a better, more profitable business. Using effective modern marketing strategies, powerful partnerships and proactive programs, we work to drive awareness, increase profitability and ultimately, put heads in beds.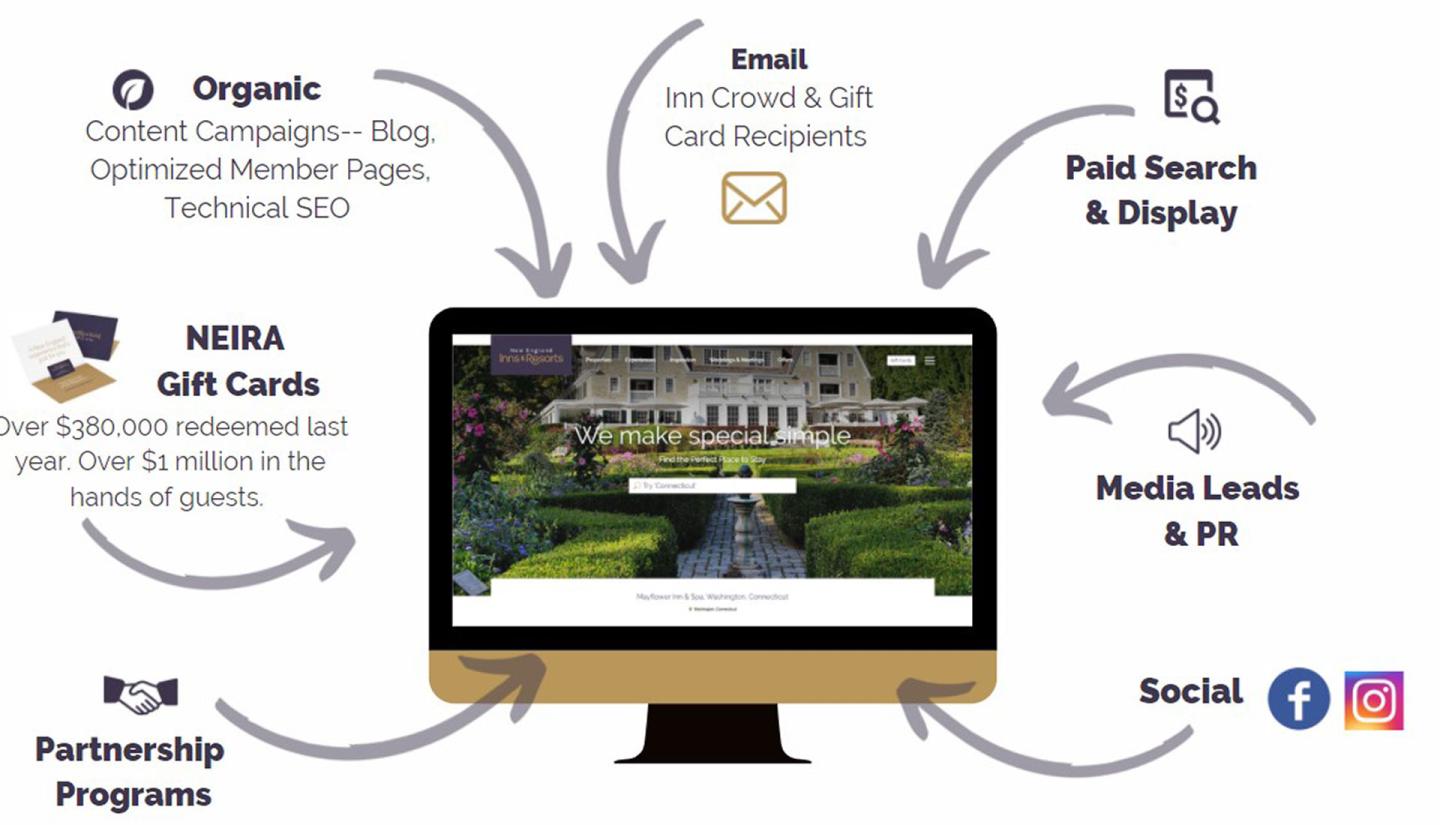 NEIRA members have a leg up — we put a number of marketing tools and educational resources at your fingertips. From your member listing to extra promotional opportunities to a revolutionary direct booking campaign, we offer tried-and-true ways to increase your visibility and build your bottom line.
Measuring ROI
We want to be accountable for your success. By measuring visits to NewEnglandInnsandResorts.com, page views, and referrals to your website, we provide a detailed picture of how your membership is paying off. Member Listing stat reports are available 24/7 to help you see your listing page performance and make improvements throughout the year
Membership Dues
Annual membership dues are $775 plus $10.50 per room (maximum of $2,850 per year).
Sample Annual Dues

| Number of Rooms | Annual Dues |
| --- | --- |
| 10 | $880 |
| 20 | $985 |
| 40 | $1,195 |
| 125 | $2,087 |
| 200 | $2,850 |
Affiliated with one of our member properties? Receive a 33% off multi-property discount off your annual membership dues.  (Multi-property discount = largest affiliated property pays full price and all subsequent members receive an annual multi-property discount of 33%)