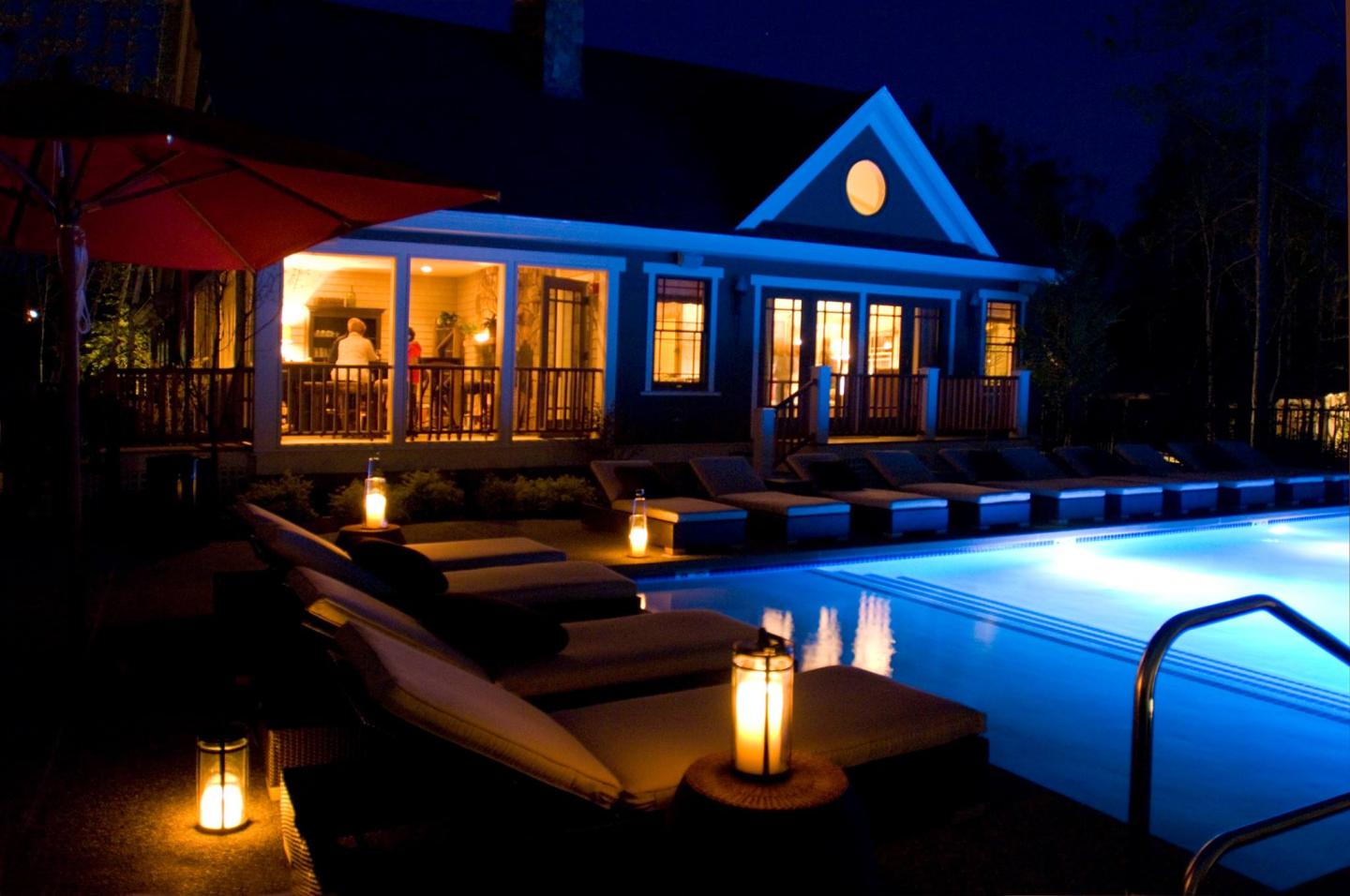 Hidden Pond
Kennebunkport, Maine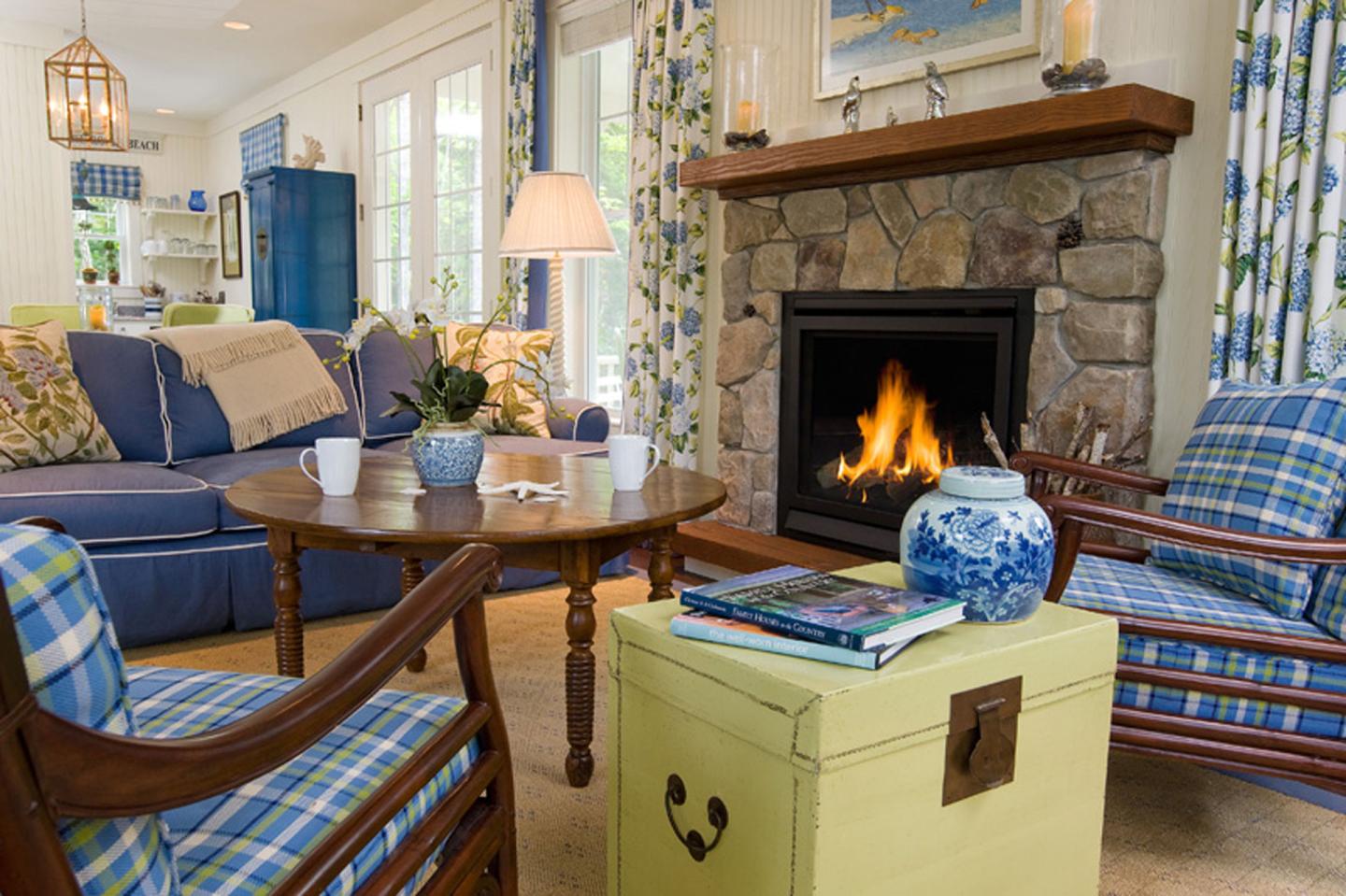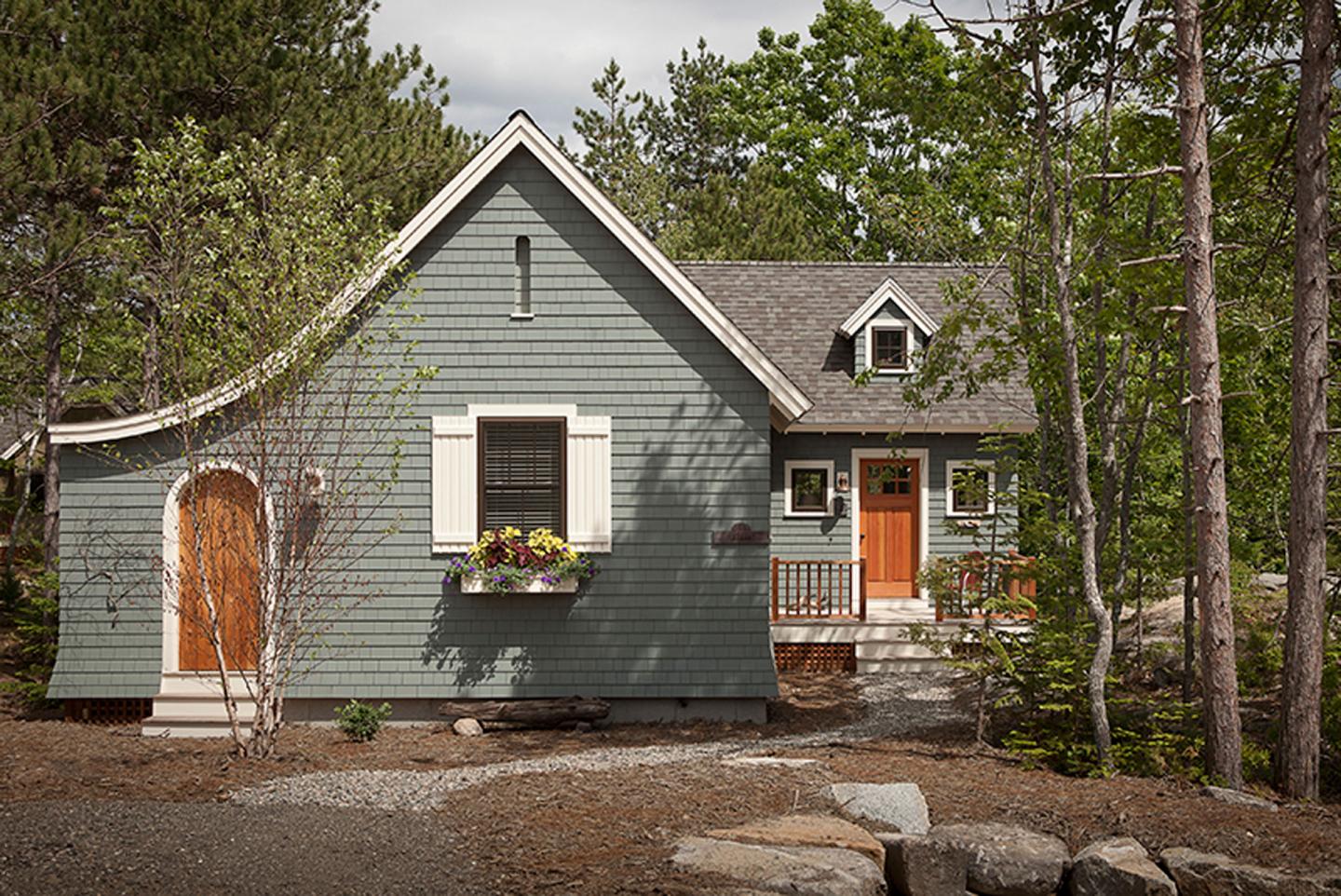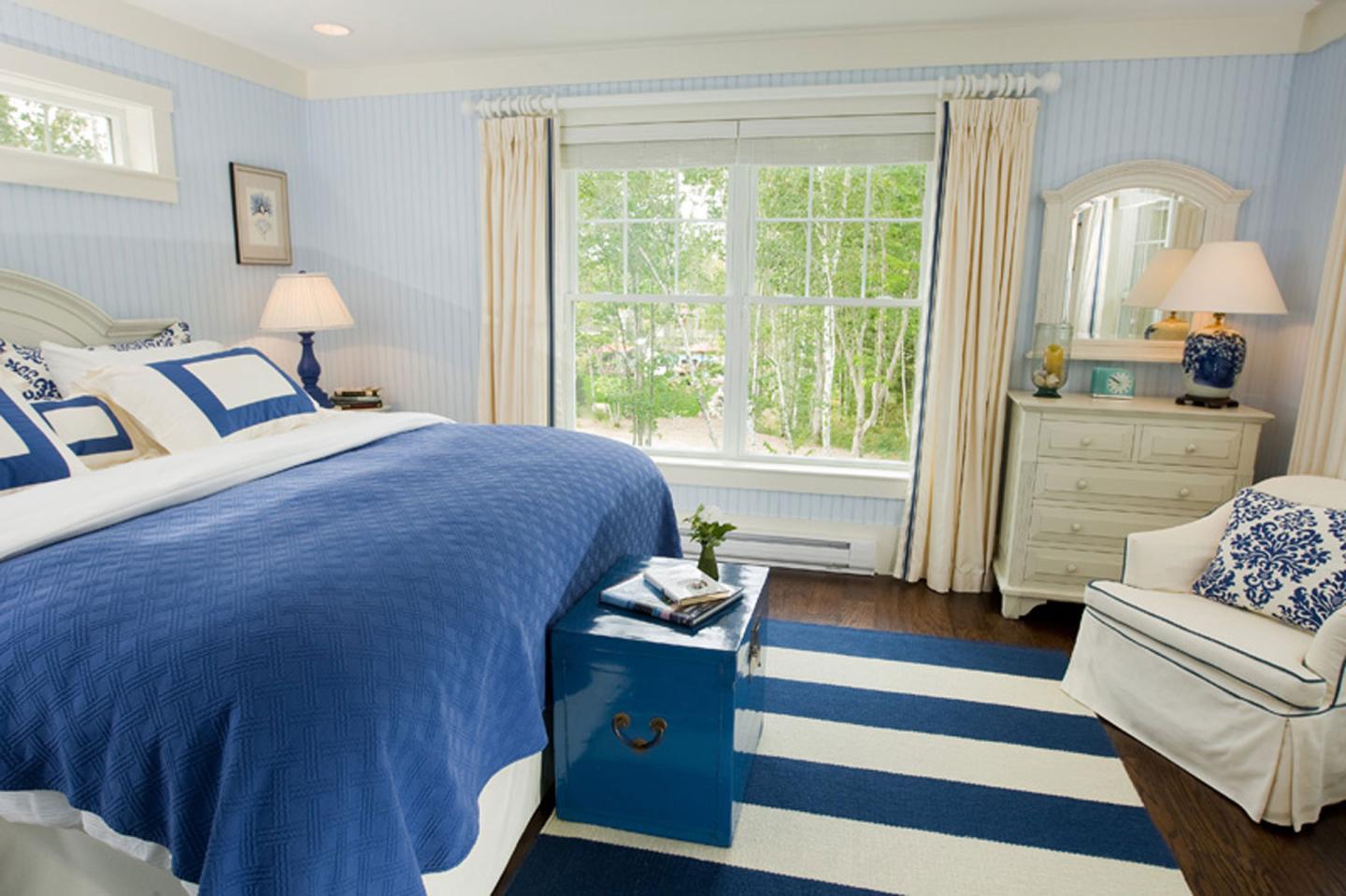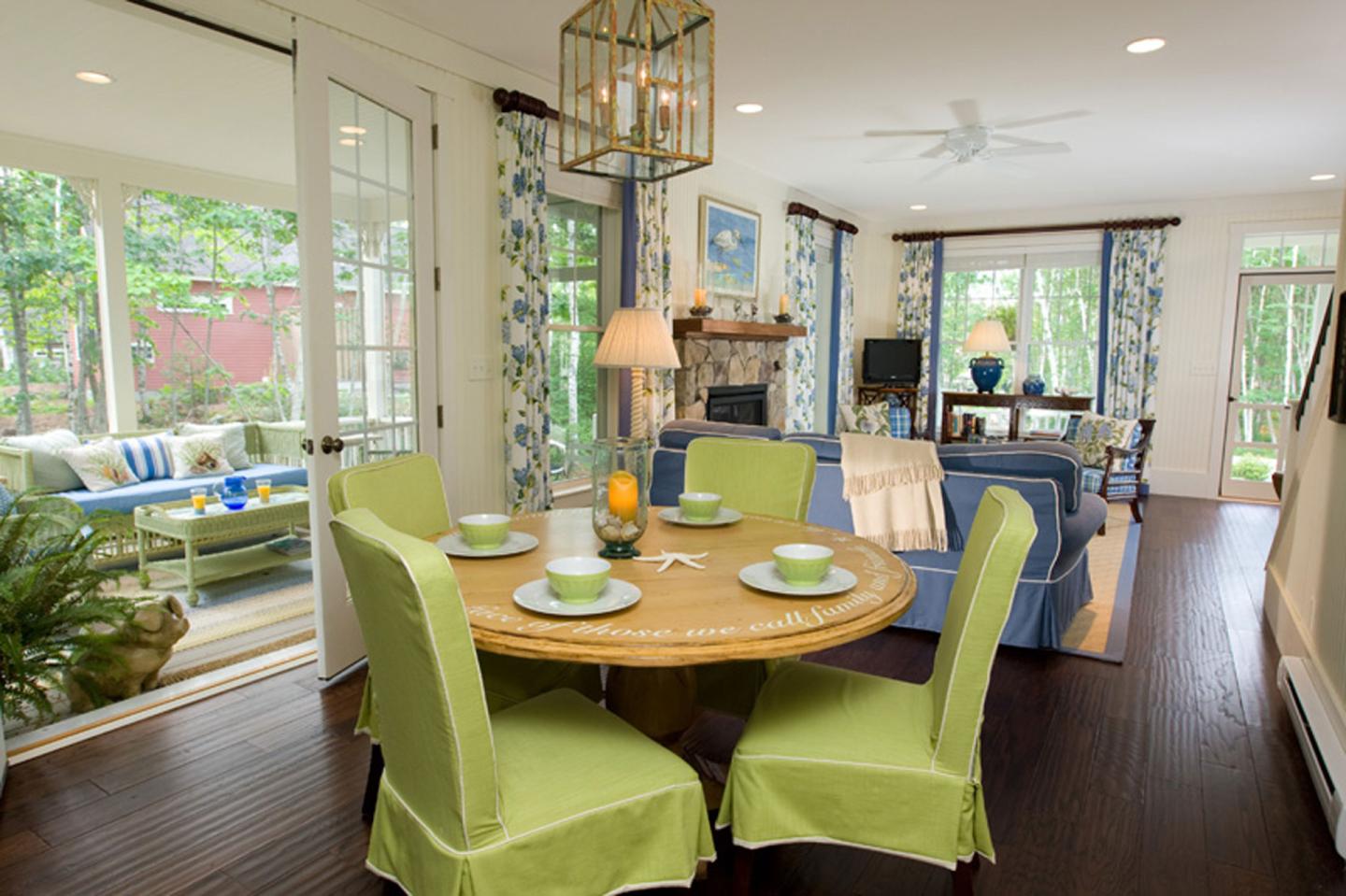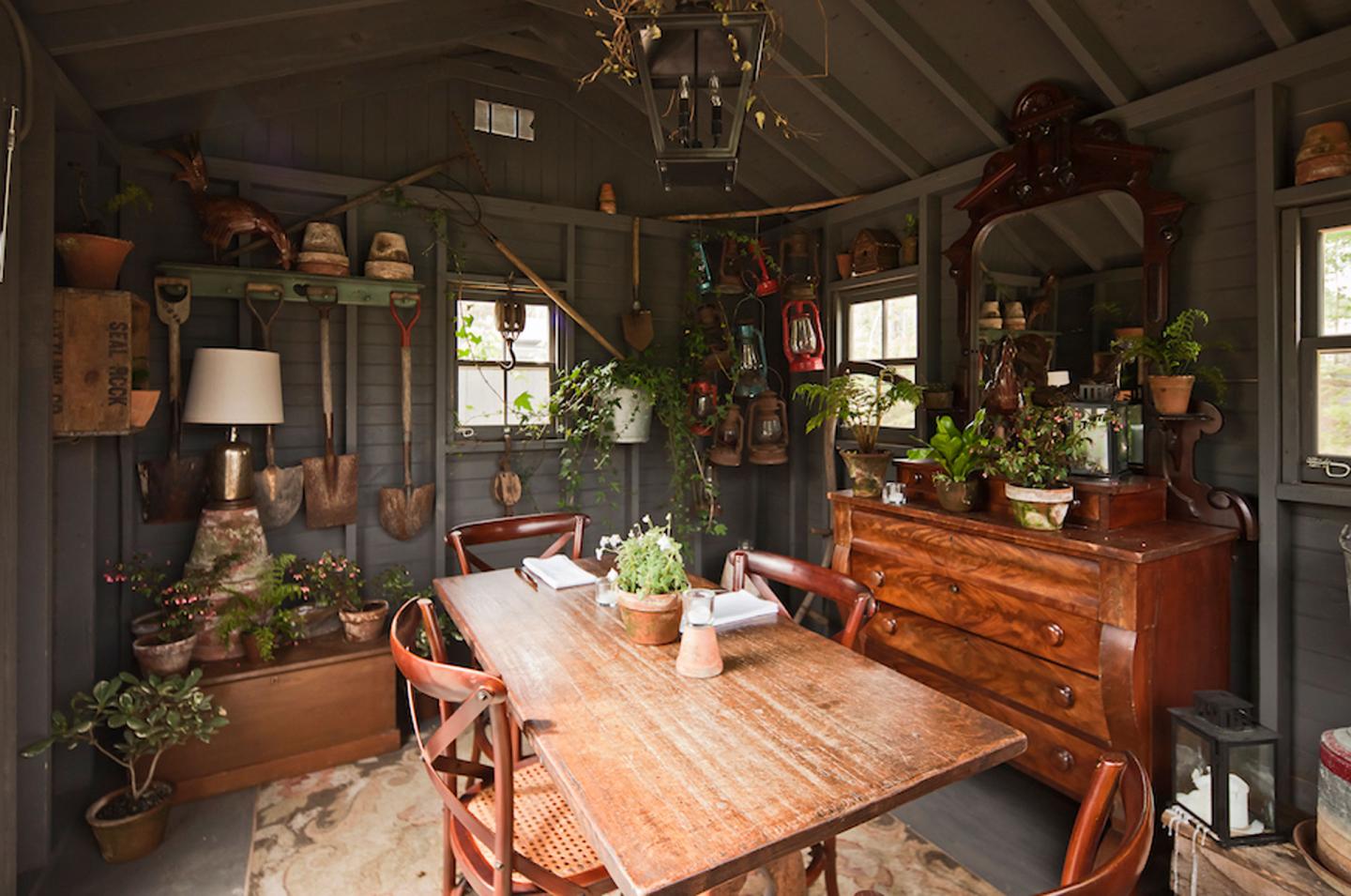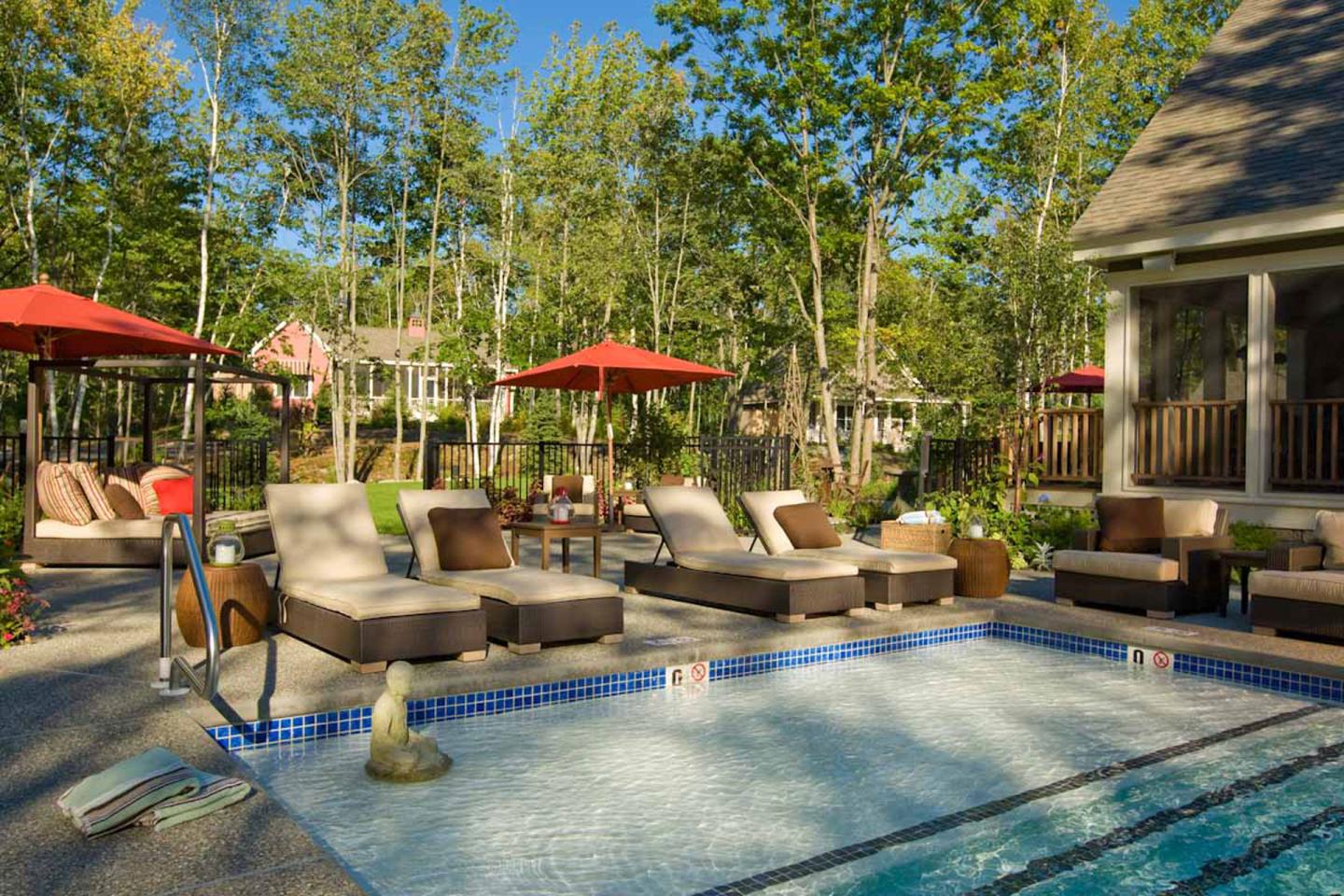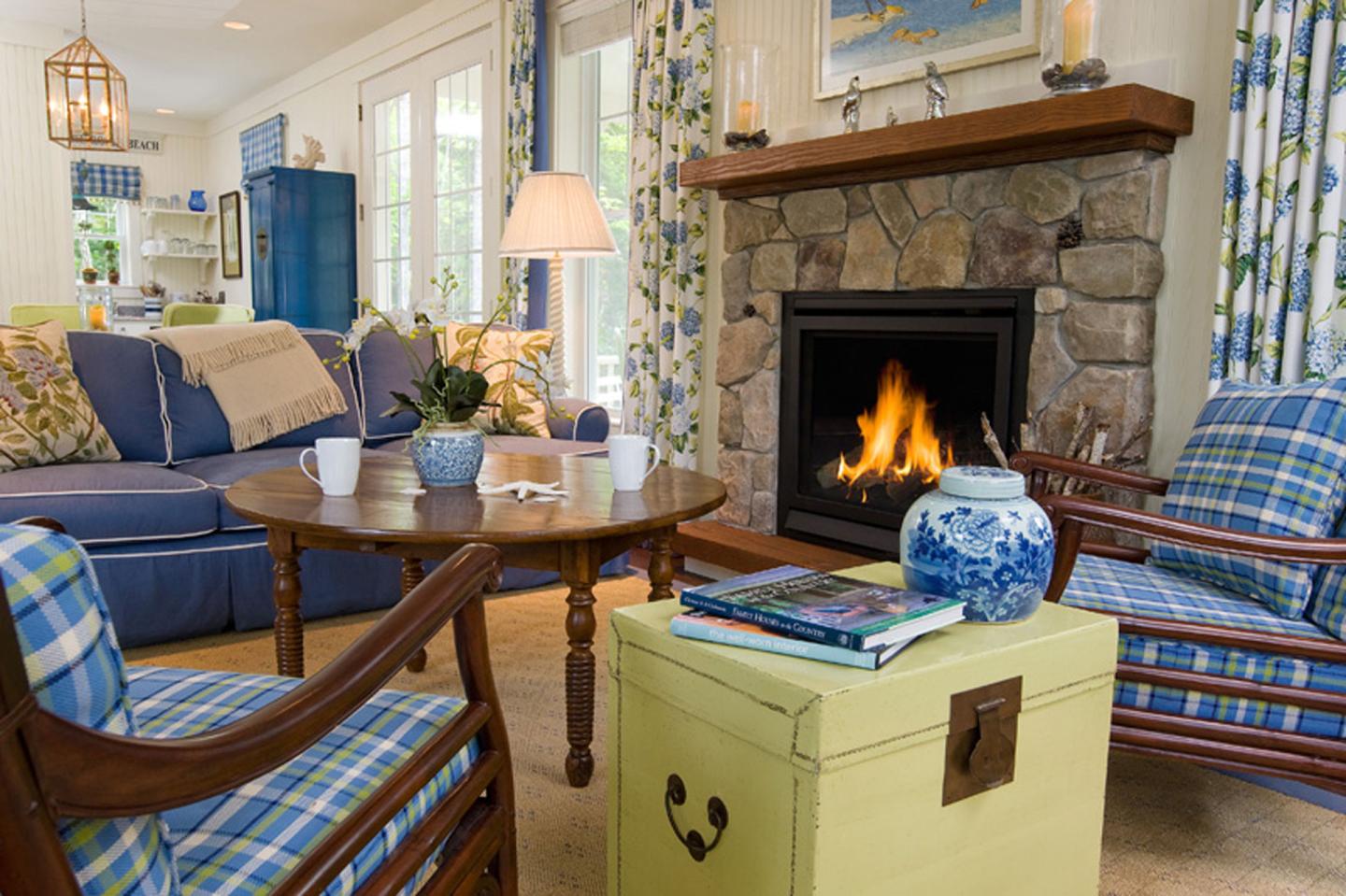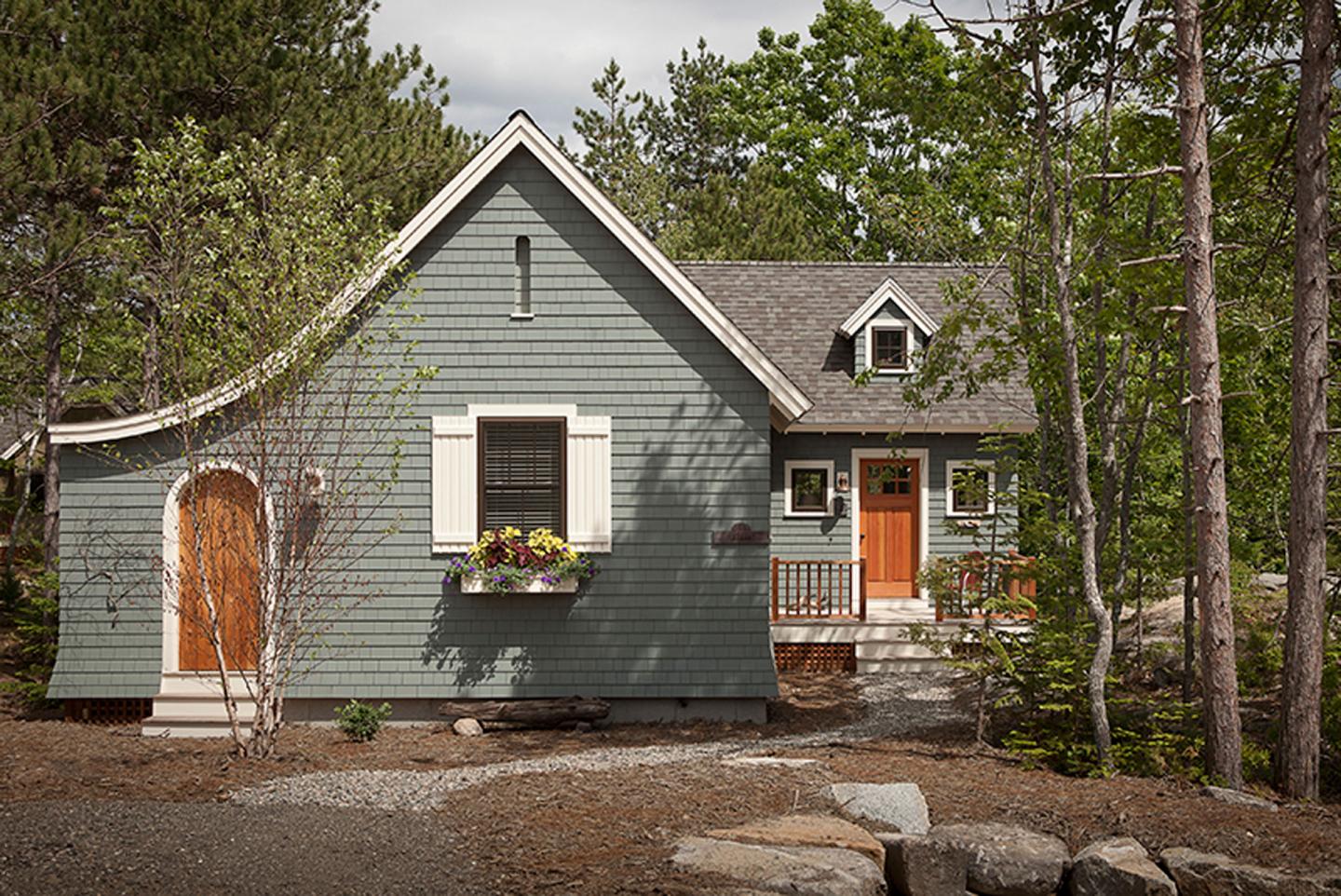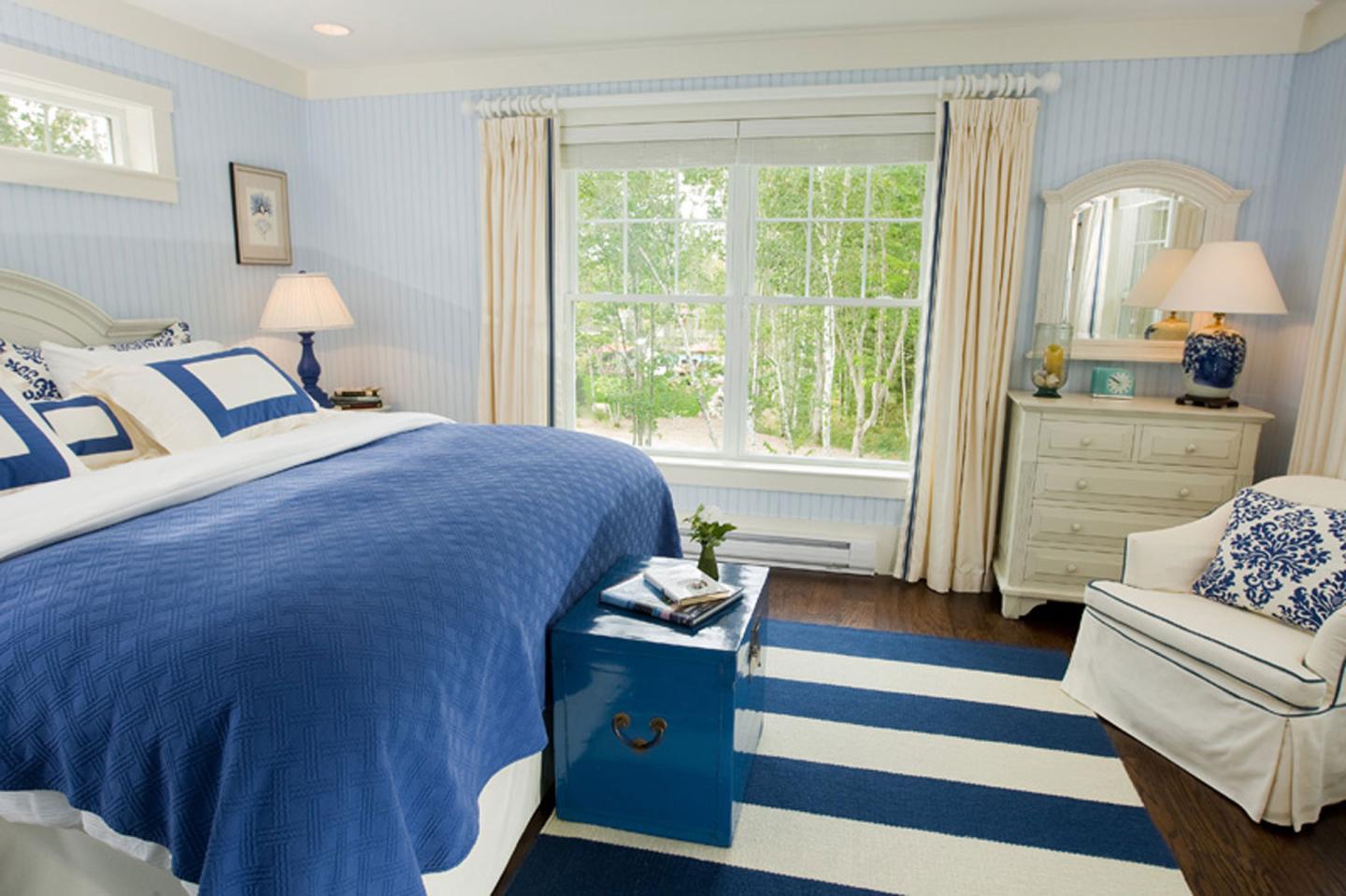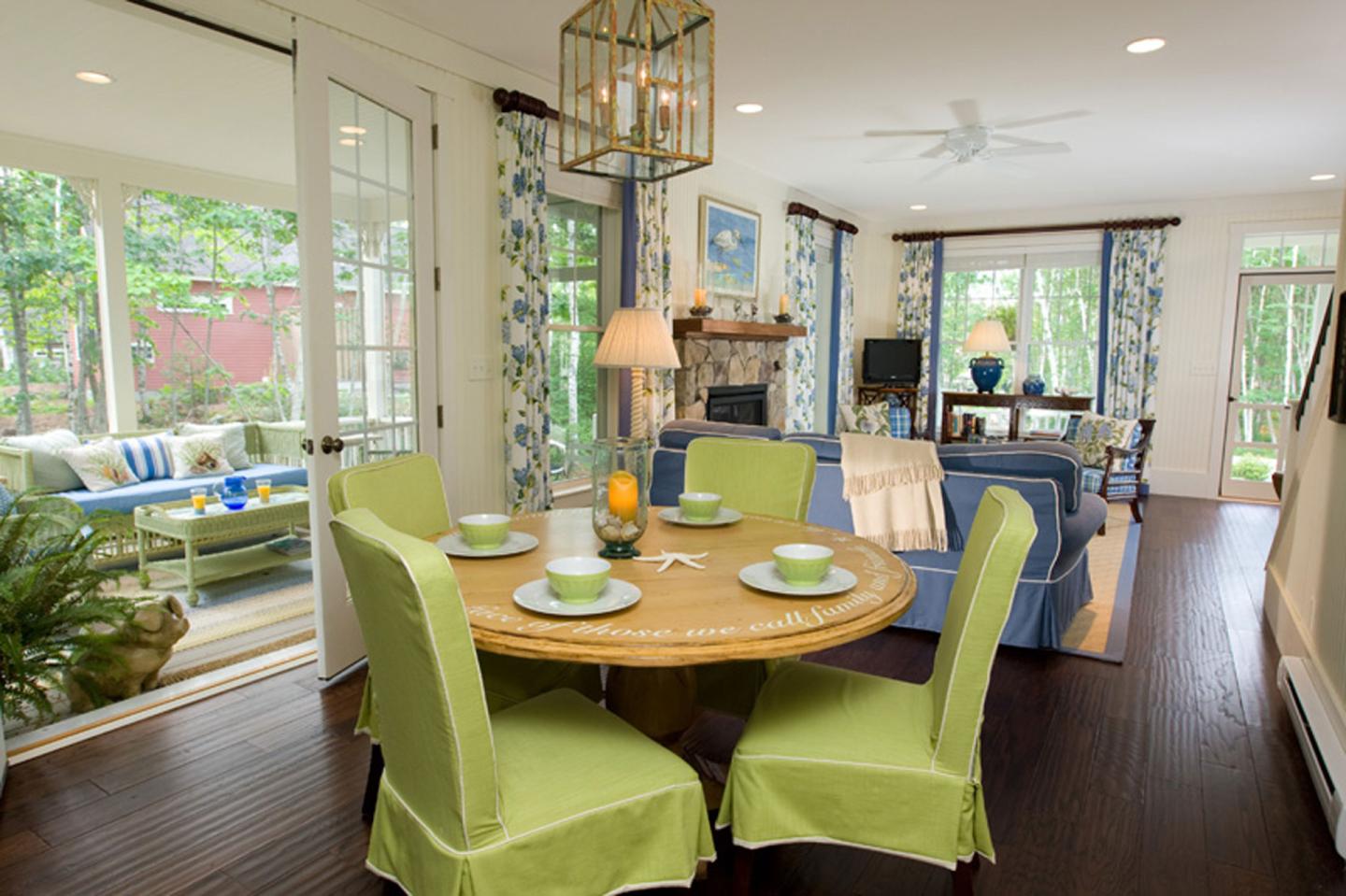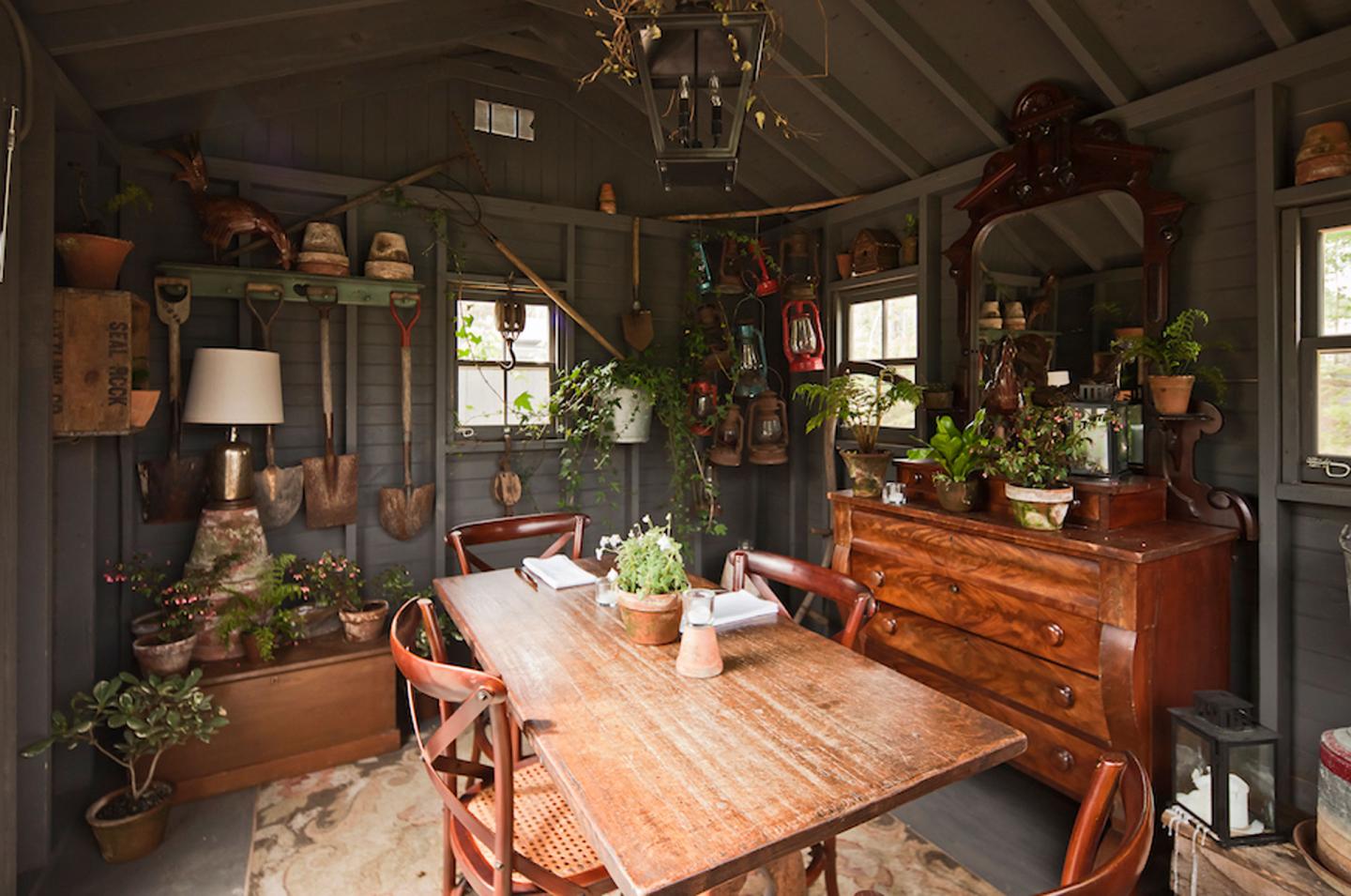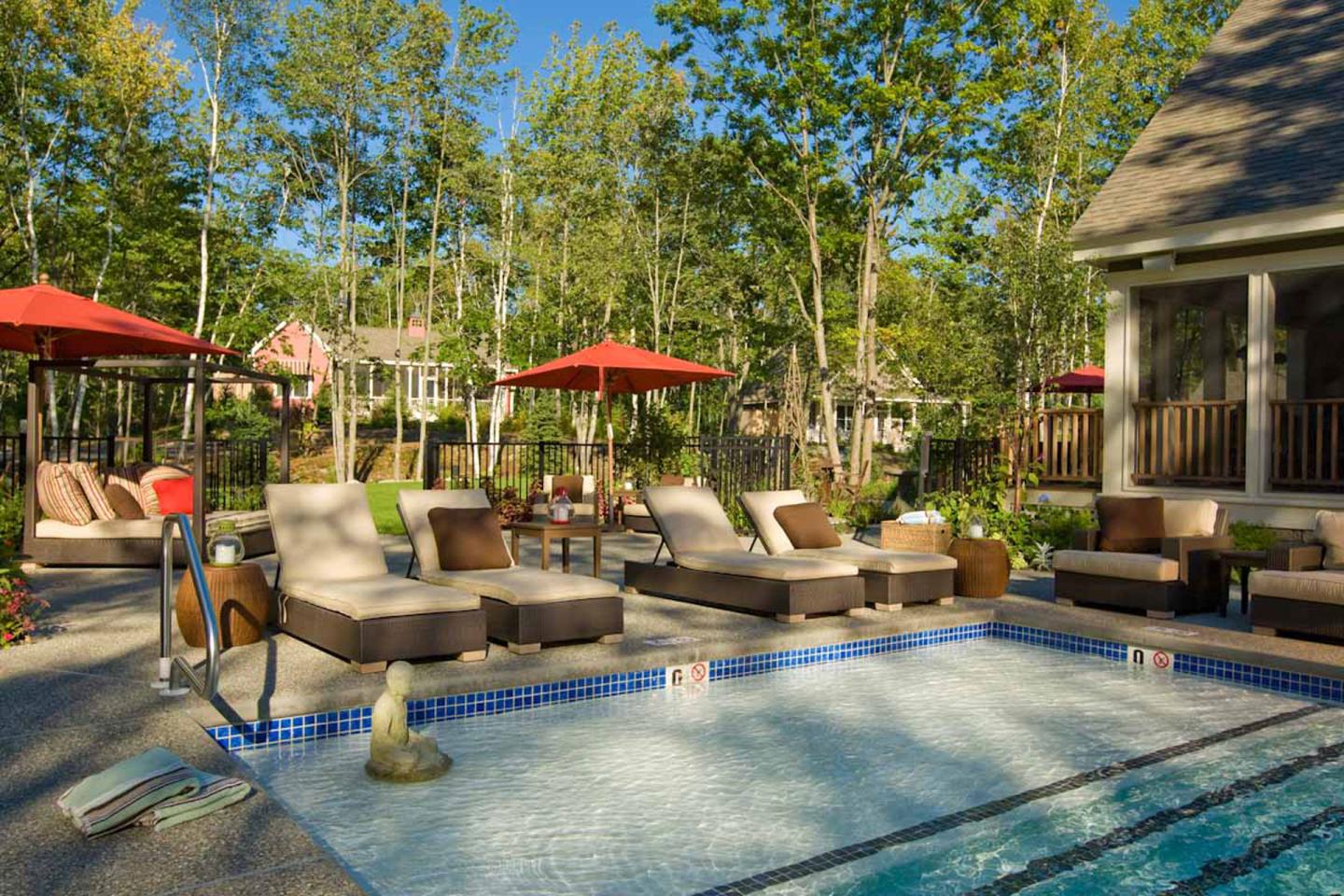 Rooms
Number of Rooms: 46 total accommodations are nestled throughout our 60-acre wooded retreat creating peaceful enclaves of privacy and serenity. 
16 two-bedroom Cottages
20 one bedroom Bungalows
10 Treetop Lodges (new in 2020)
Each is featured with quietly lavish decor, luxurious bathrooms, linens and amenities, and outdoor showers under the canopy of the forest and the glistening star lit nights.
Treetop Lodges: Rustic, yet luxurious treehouses the Treetop Lodges are designed to work for all kinds of families. Featuring rich colors and natural elements that turn indoor living spaces into soothing sanctuaries and outdoor seating areas into luxurious retreats, each Treetop Lodge is comprised of a Treetop Studio and a one-bedroom Treetop Suite. Depending on your needs, you can reserve either a Studio, Suite or the whole Lodge.  Whichever option you choose, you can expect a soothing combination of rich colors and natural elements that turn indoor living spaces into sanctuaries and outdoor seating areas into luxurious retreats.
Two-Bedroom Cottages: Discover the sweetness of doing nothing as you laze away the afternoon in the comfort of your private screened porch, surrounded by the glorious nature of the southern coast of Maine. We've thought of everything. Our two-bedroom cottages are ideally suited for family vacations, couples traveling together, or a girlfriend getaway. Each with a unique interior design and style, the cottages offer two bedrooms with private bathrooms, a full kitchen, comfortable living room, and feature gas fireplaces, flat-screen televisions, and outdoor rain showers. Our beautiful two-bedroom cottages feature 1,100 square feet of peace and serenity and are conveniently located near the main Lodge, family pool, and The Farm.
Bungalows: The Hidden Pond bungalows are a couple's dream retreat. Escape from the hustle and bustle of your daily life to the quiet romance of our new bungalows, perfectly suited for two adults. The bungalows, which are nestled into the pristine forest and showcase the natural beauty of our surroundings out every window, are conveniently located near the adult-only Serenity pool, Tree Spa, the Farm Bar, and Earth restaurant. Each of our 20 bungalows is outfitted with a floor-to-ceiling stone fireplace, flat-screen television, marble bathroom, outdoor rain shower, screened porch, Frette linens, luxury toiletries, and wet bar with mini-fridge.
Location
Hidden Pond
354 Goose Rocks Road
Kennebunkport, ME 04046
United States
Phone: 207-967-9050
Fax: 207-512-1083
Toll Free: 888-967-9050
Weddings
Weddings Capacity: 200
Weddings Guestrooms: 46 total accomodations
Nestled throughout 60 acres of birch forest and sweet fern, Hidden Pond's comfortable, yet quietly lavish, accommodations are perfect for your destination wedding. New in 2020, our 10 Treetop Lodges are inspired by rustic, yet luxurious treehouses and mountainside retreats. The 20 one bedroom bungalows and are tucked away in the back half of Hidden Pond, steps away from Earth restaurant, the Tree Spa with treatment rooms built high above the forest floor, Farm Bar, the Event Barn and adults-only Serenity pool. Nearby are 16 two bedroom cottages, the Main Lodge, the Farm and family-friendly Lodge Pool. All guest cottages feature fireplaces, screened in porches, flat screen TVs, Frette linens and outdoor rain showers. Don't forget to stop by our nightly bonfires, held at the Sand Bar and Earth at dusk, for a gooey s'more. The Event Barn  Across from Earth is the Event Barn, a stunning facility featuring a soaring ceiling and large wall with floor to ceiling windows that looks out over the forest floor. A short walking distance to the Bungalows, Serenity Pool and Tree Spa, the Event Barn is at the hub of Hidden Pond's activity and the perfect location to accommodate your special event.
1,600 ft  of space available
Seating Capacity – up to 80pp seated; 100pp cocktail/standing
Available from May through October
Food & Beverage Minimums vary per date selected.
Onsite Wedding Garden and nearby Goose Rocks Beach offer two beautiful ceremony spots
The Wedding Garden For a larger gathering, Hidden Pond also offers the Wedding Garden. The Wedding Garden's naturally beautiful setting creates a perfect photo opportunity, capturing your special moments and enabling you to enjoy the beauty you've envisioned.
Availability is highly limited
Partial to full property buyout is required for larger parties
Food & Beverage Minimums will apply
A la carte and package menus available
Parking is limited and guests not staying on property will park offsite

Trolley service and a rented lot are available
Earth Hidden Pond offers an exceptional farm-to-fork restaurant, Earth, under the guidance of Executive Chef Justin Walker. Two onsite organic gardens supply Earth with heirloom vegetables, assorted herbs and edible flowers. Local fishermen, farmers and purveyors provide the freshest meats, seafood and cheeses to create exceptional fare. Earth's décor and interior is nothing short of extraordinary, as we've brought the outside in. Walls were built using wood from trees cleared from the site, and are dotted with wood "pickles" further implementing the rustic, natural feel.
Availability during July/August limited
Seating Capacity: 80pp
Food & Beverage Minimums apply
Parking is limited and guests not staying on property will park offsite
To learn more about weddings at Hidden Pond, contact our Events team at events@hiddenpondmaine.com.
Meetings
Hidden Pond is an exceptional destination for corporate events. An exclusive setting, attentive, detail-oriented team, lavish accommodations, and plentiful resort amenities enable Hidden Pond to create a luxurious retreat experience for your board of directors. Hosting a corporate event at Hidden Pond provides an extraordinary opportunity to bring your team together, challenging them in an environment of fresh air, big sky, and peacefulness. Your energies will soar, and your creativity will flourish in this unique conference setting. Hidden Pond is best suited for incentive trips, BOD and executive team meetings, or gatherings of up to 80 guests. Your team can enjoy the finest local cuisine from Earth's chef and has access to Hidden Pond's wide array of team-building and wellness activities. Custom programs are available.
Download our Corporate Meetings Overview.
For more information about events at Hidden Pond, contact us at info@hiddenpondmaine.com