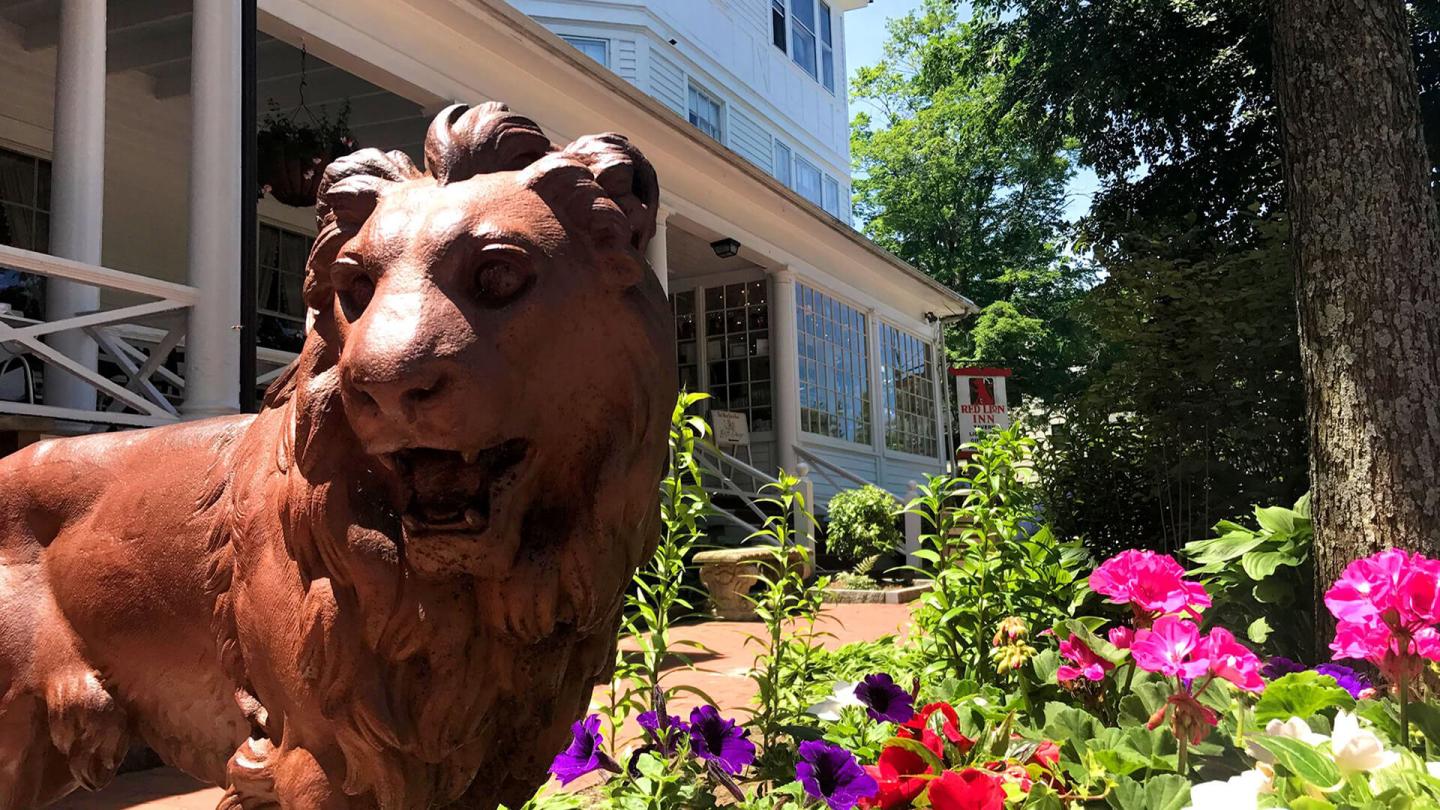 The Red Lion Inn
Stockbridge, Massachusetts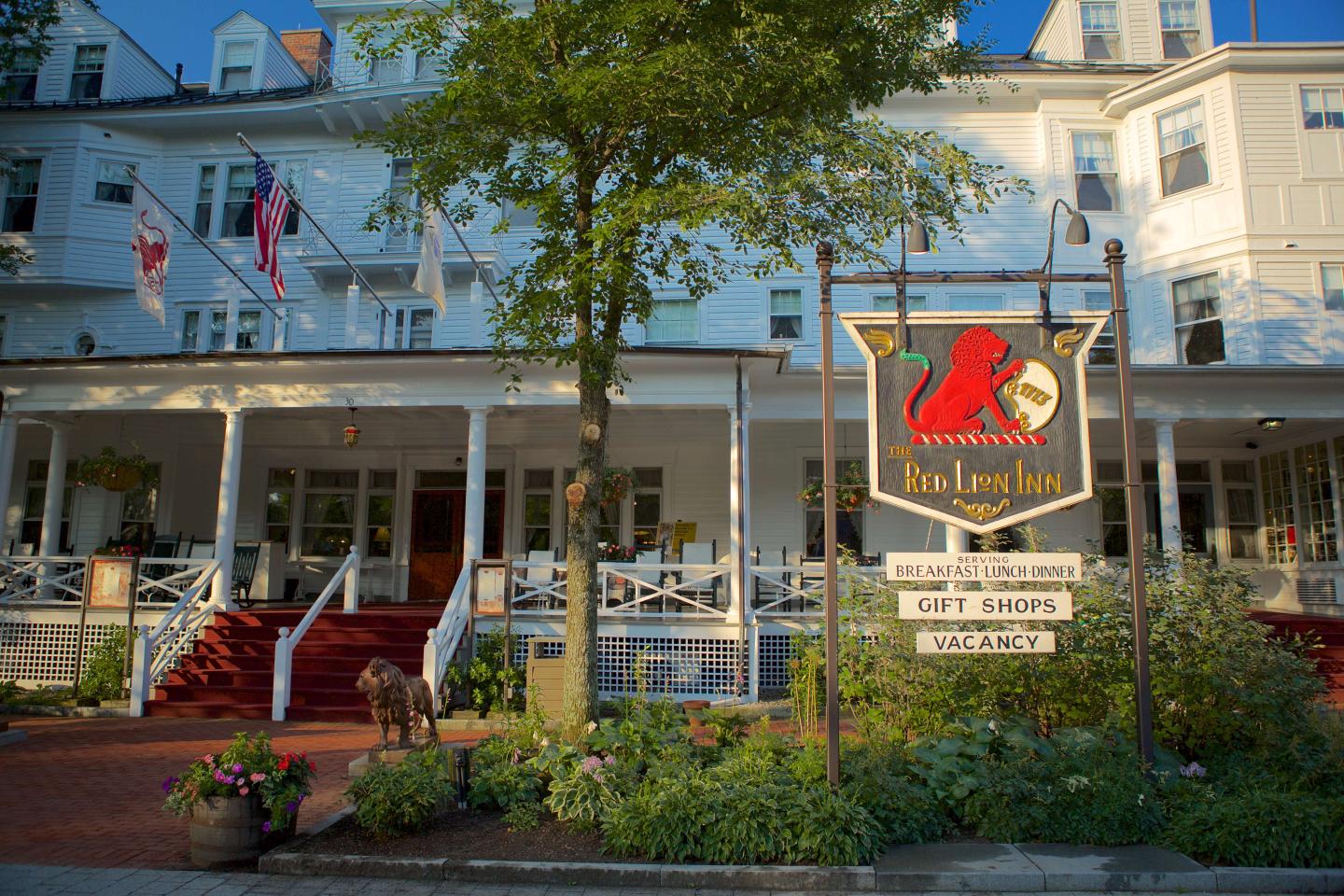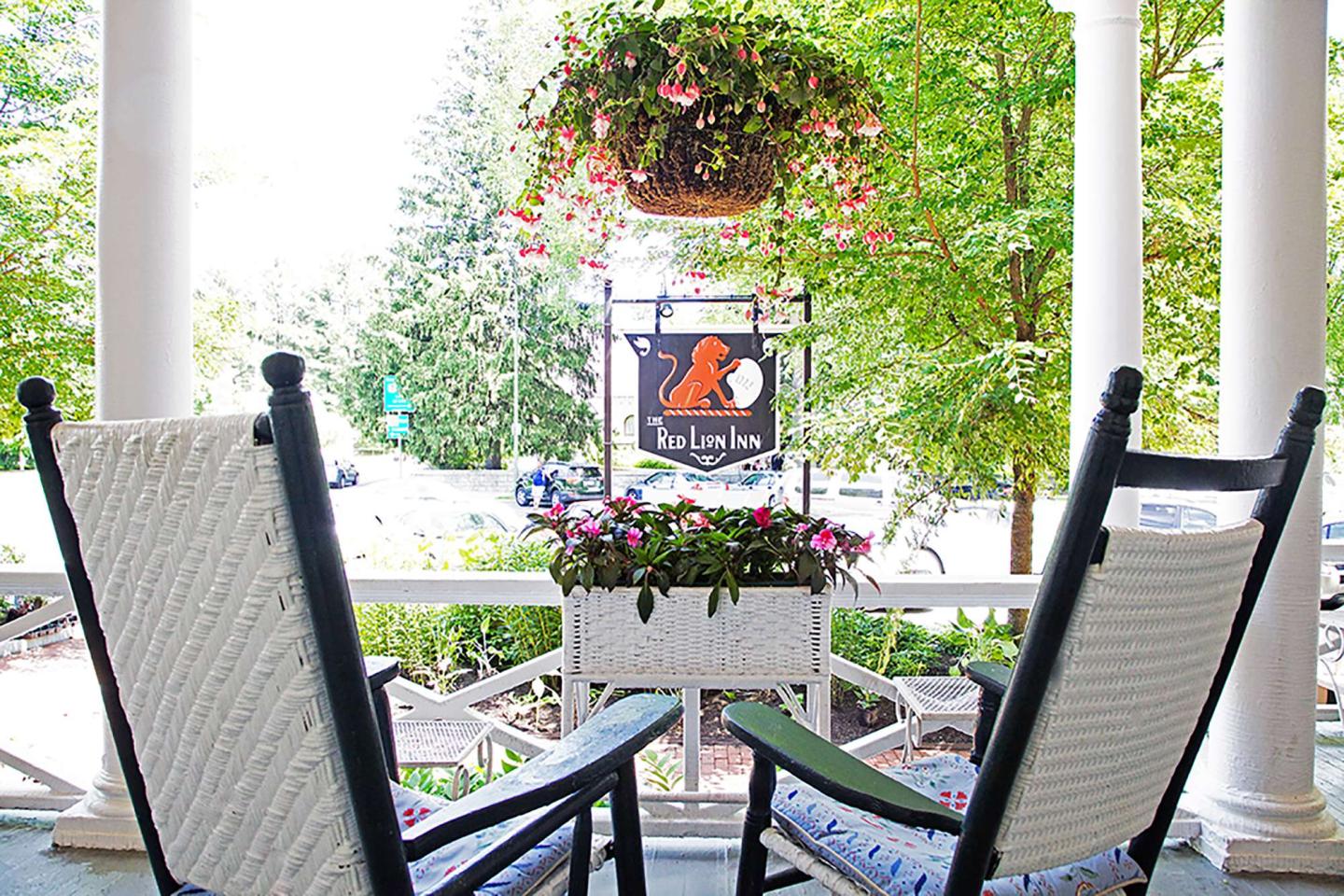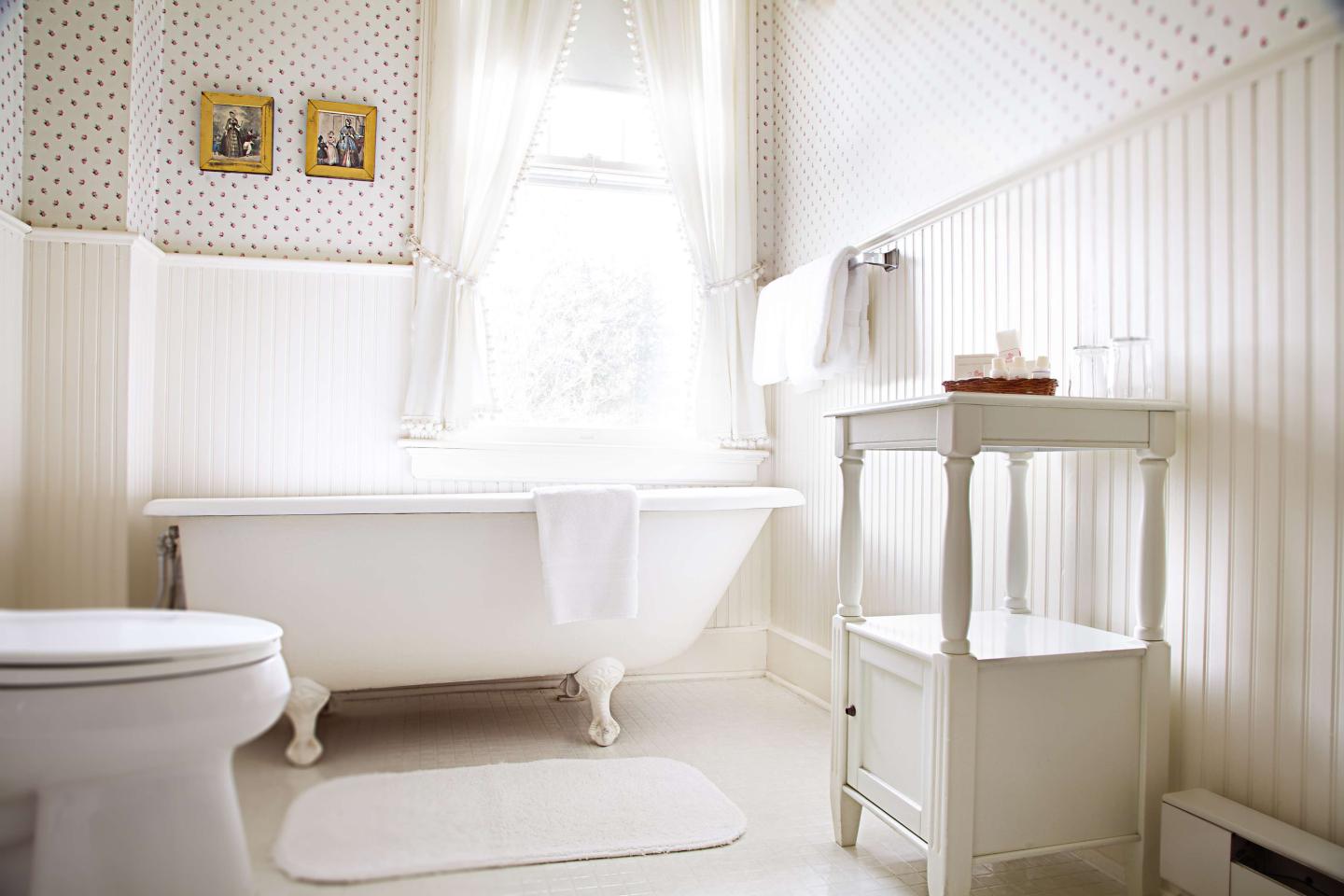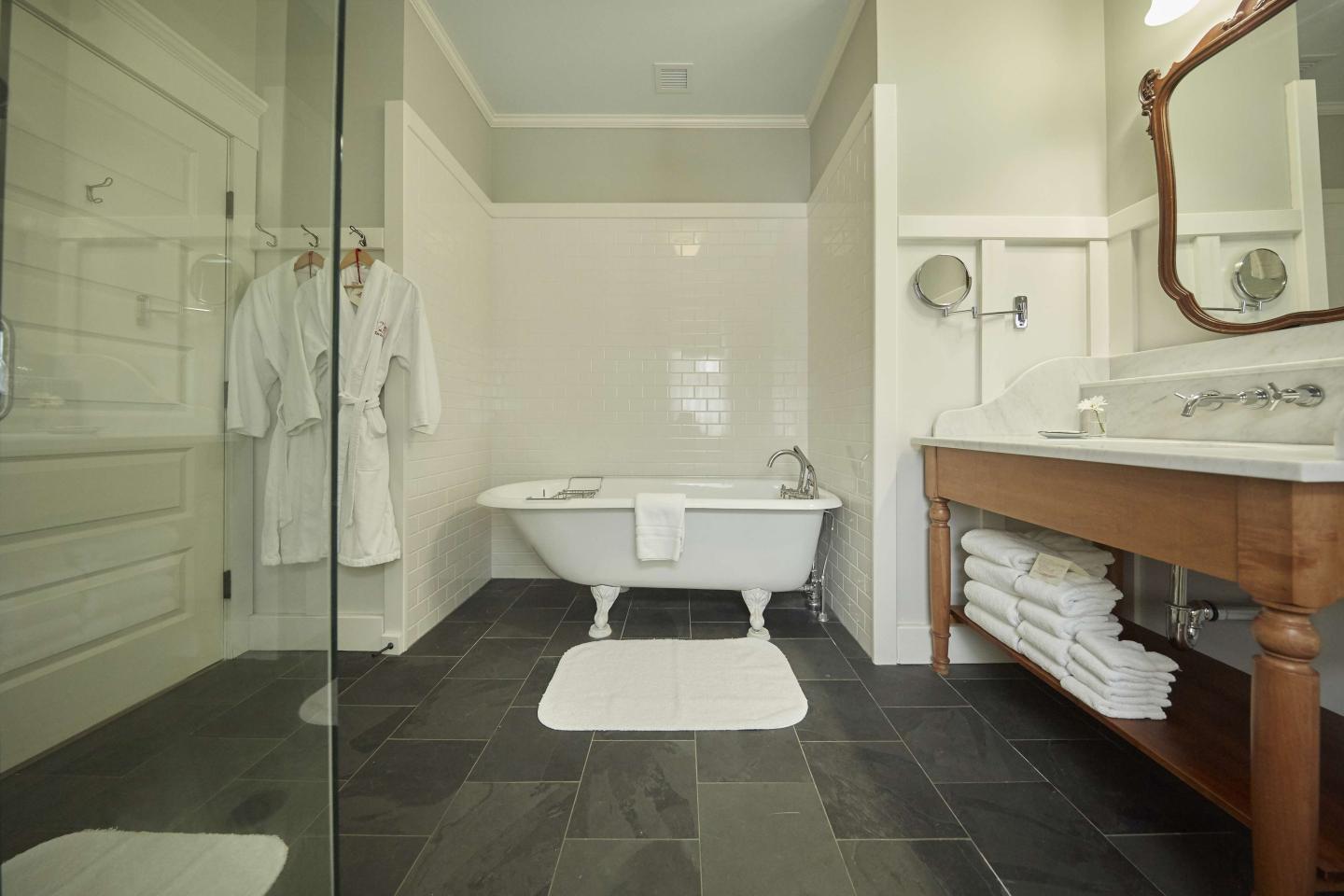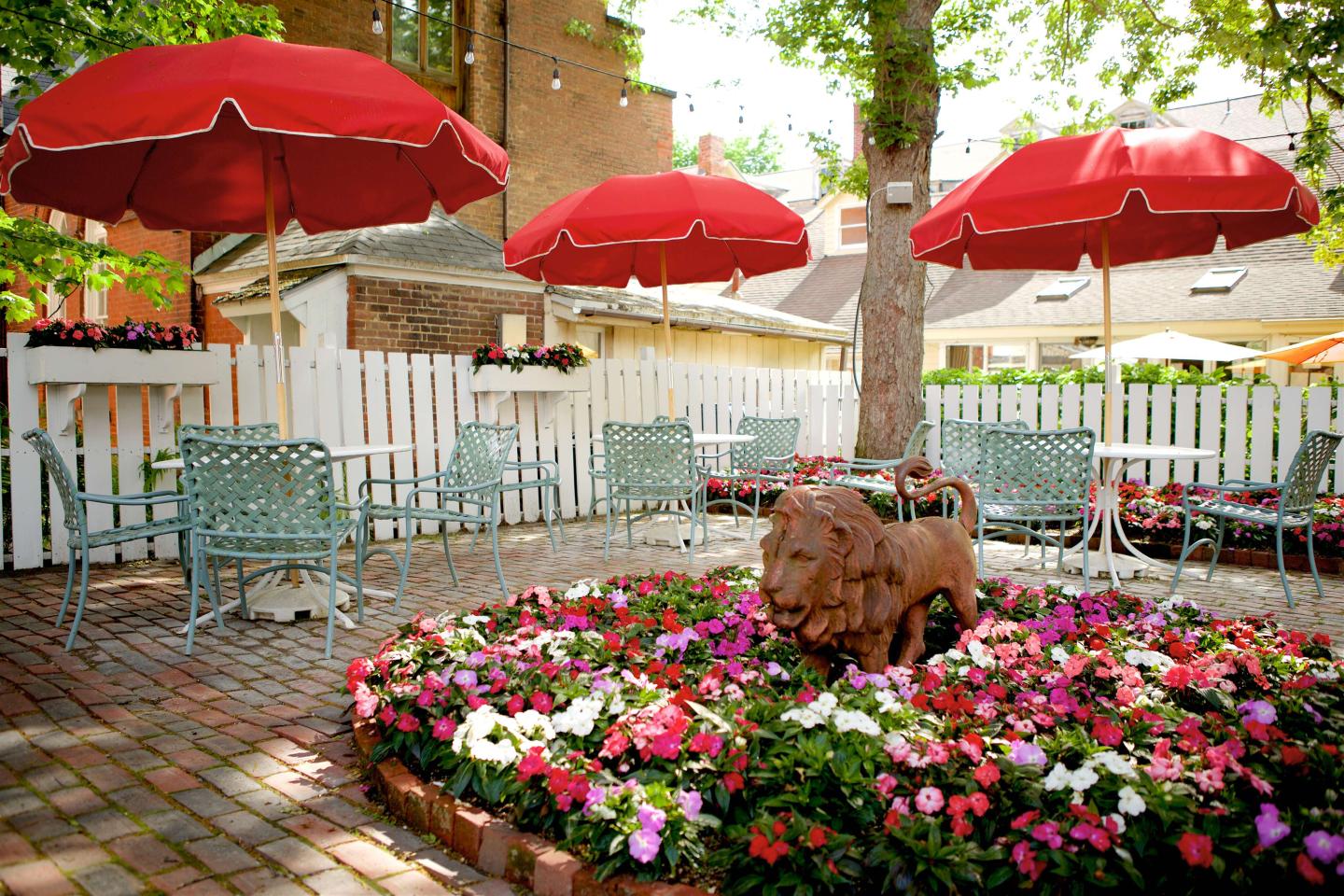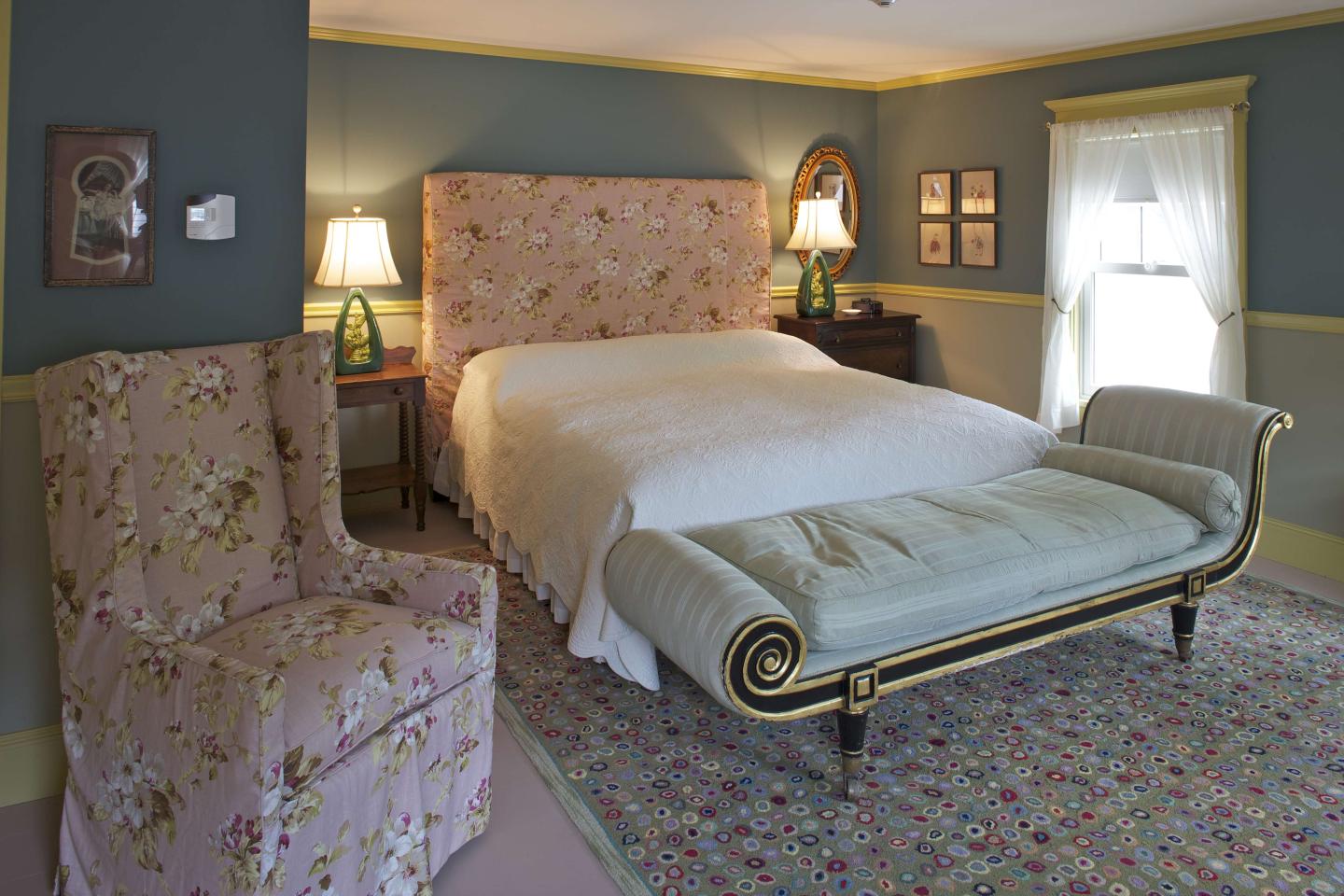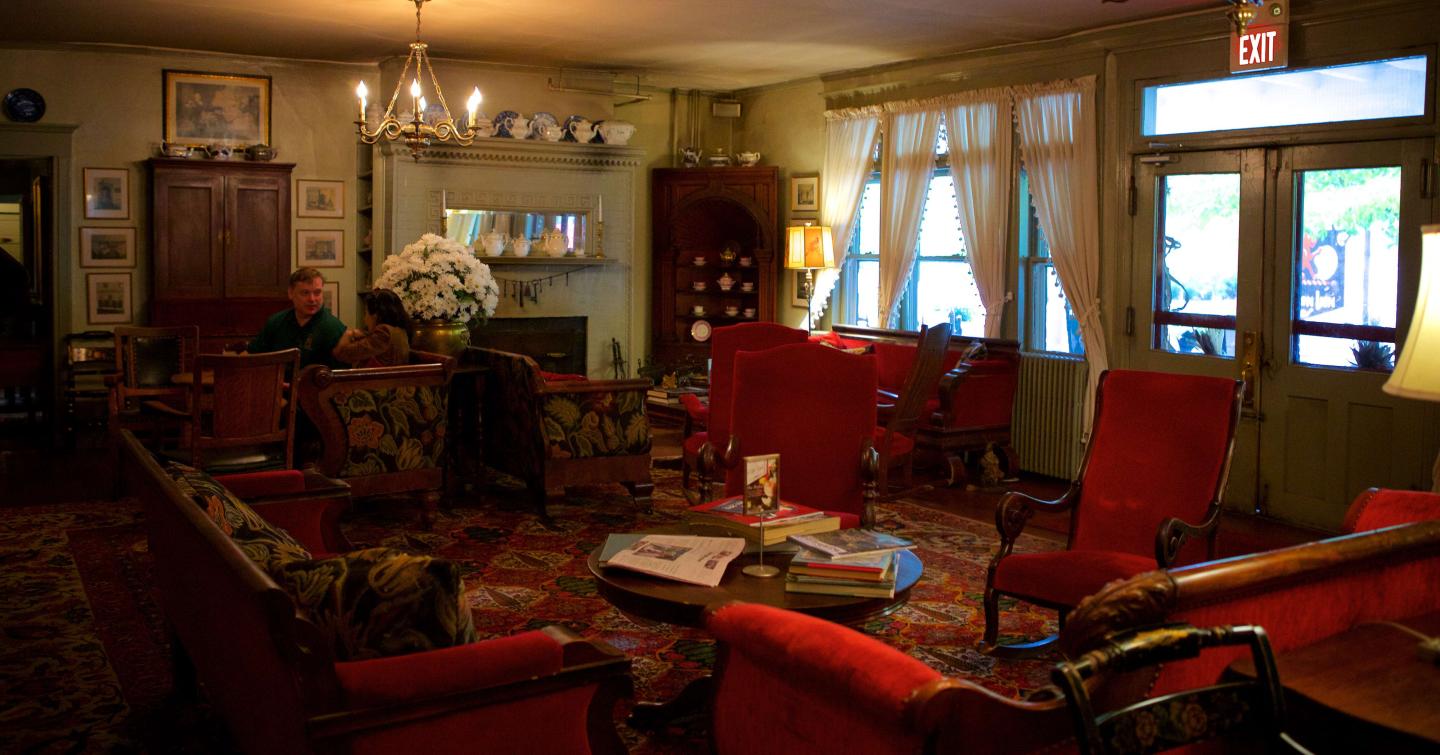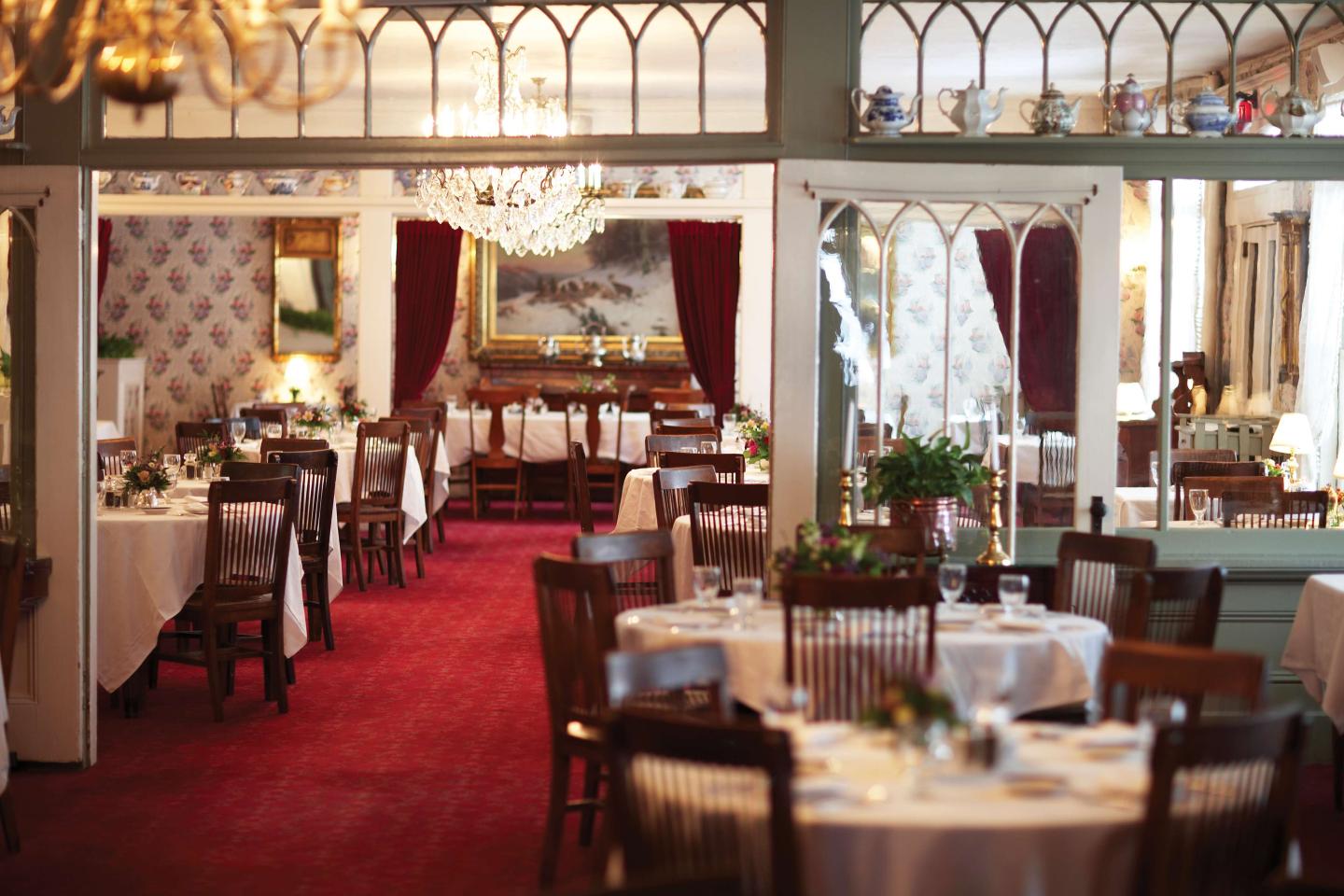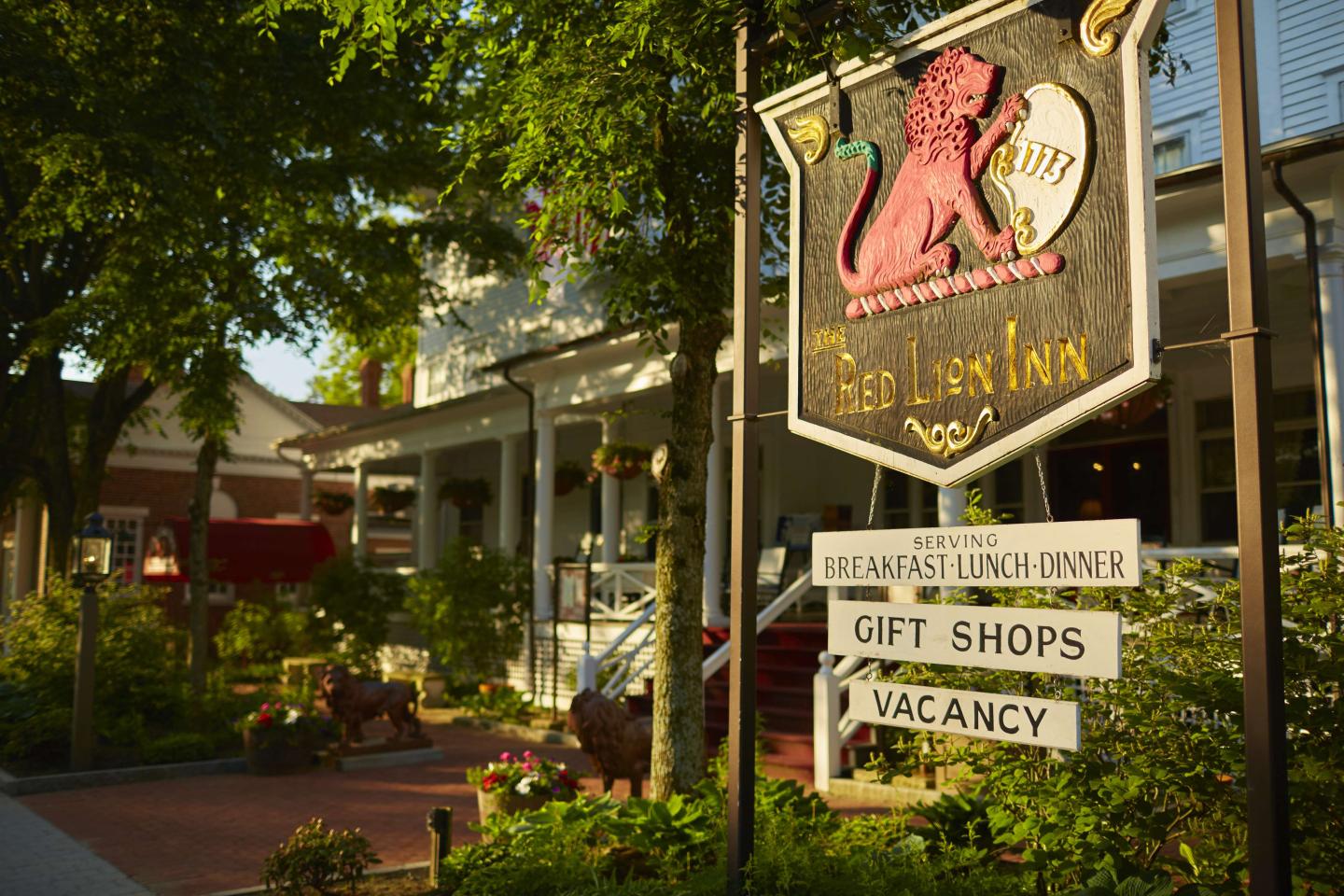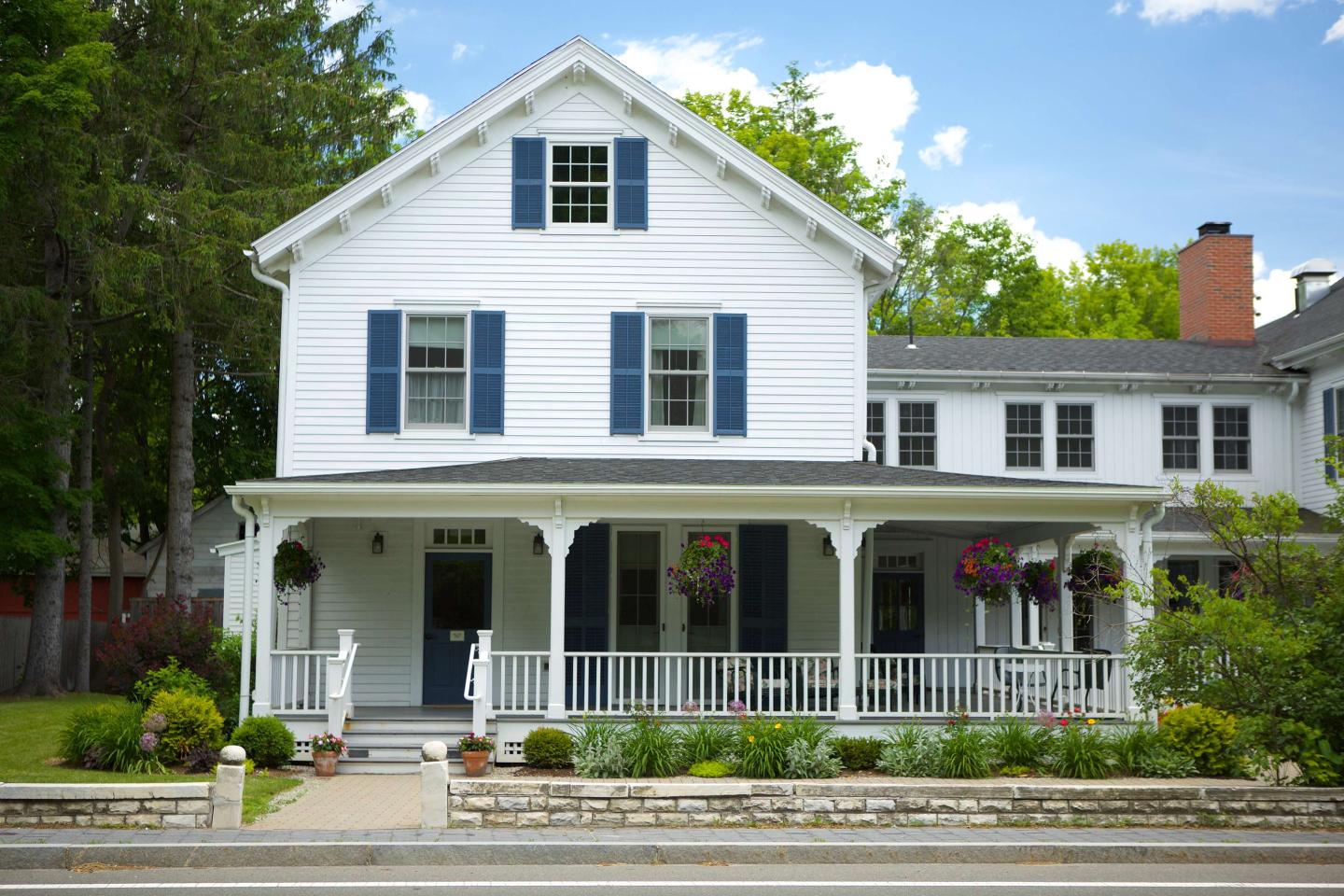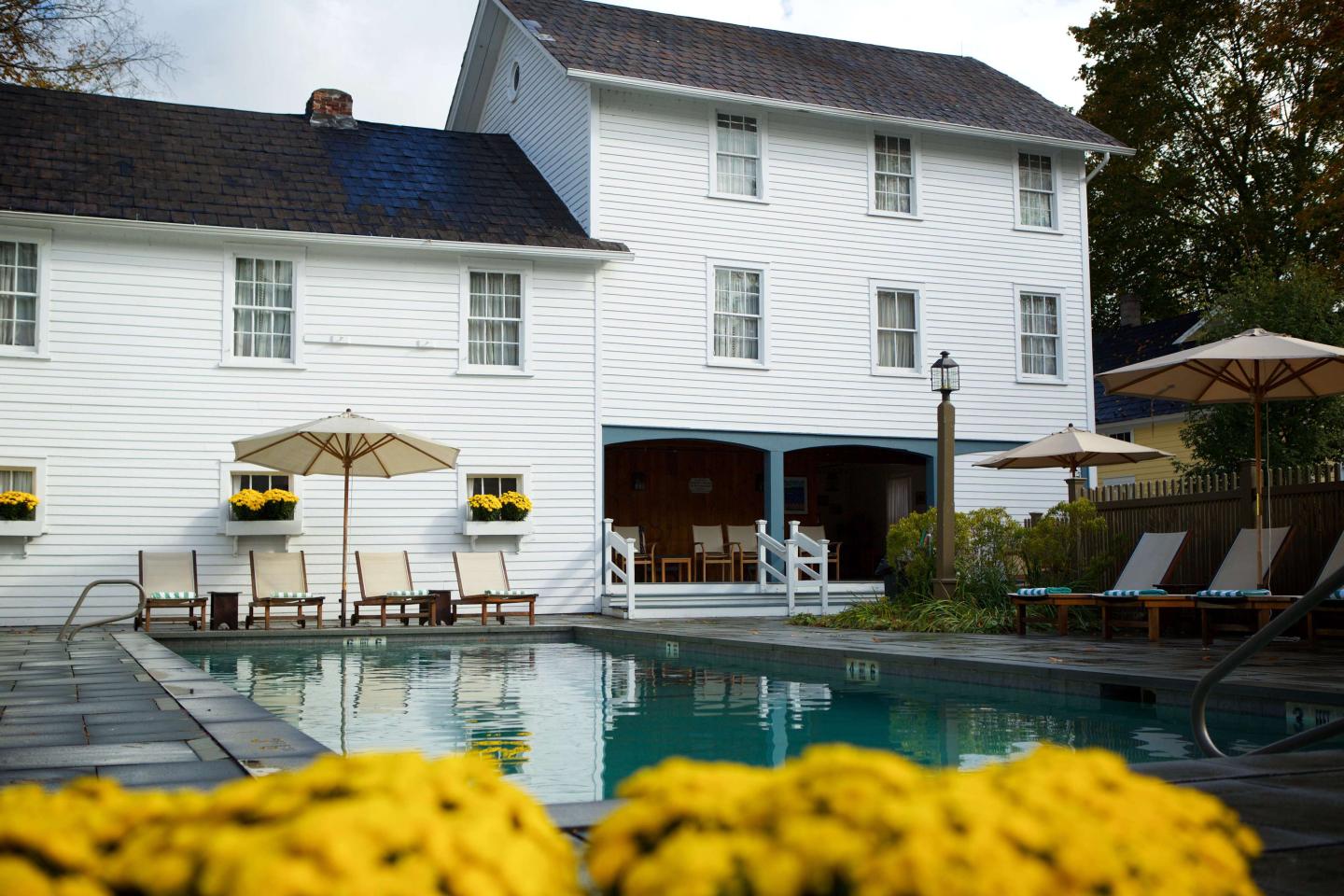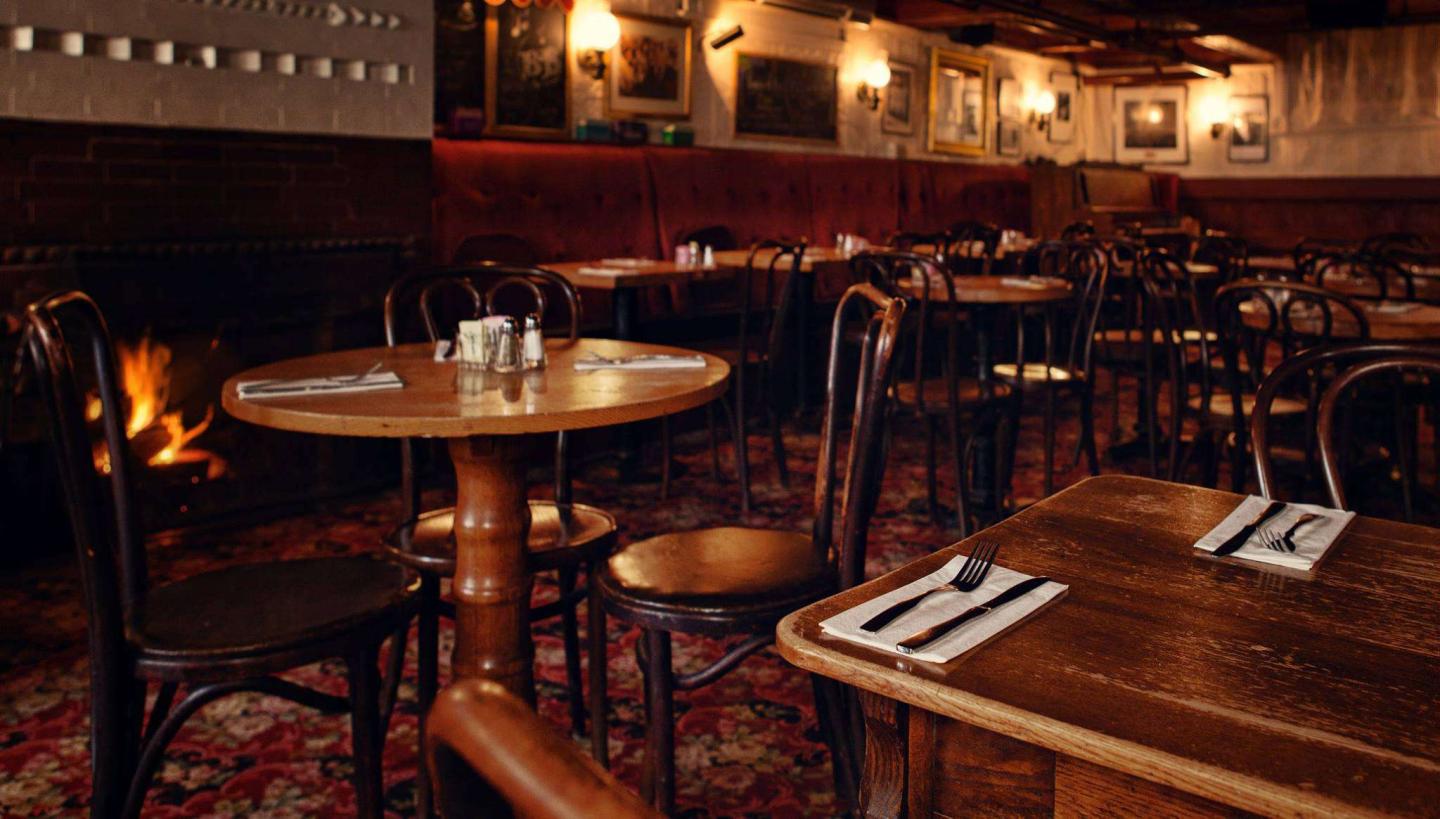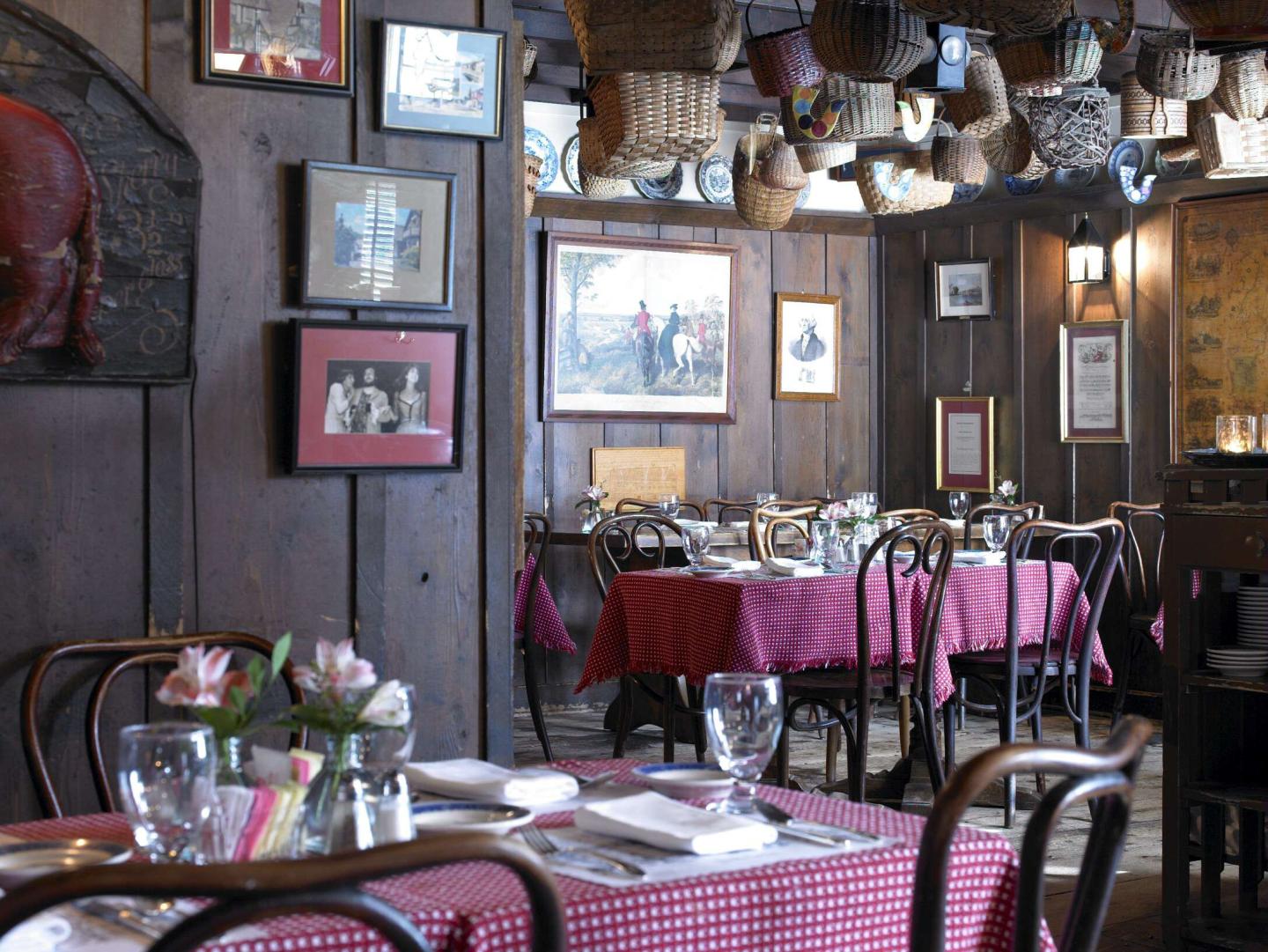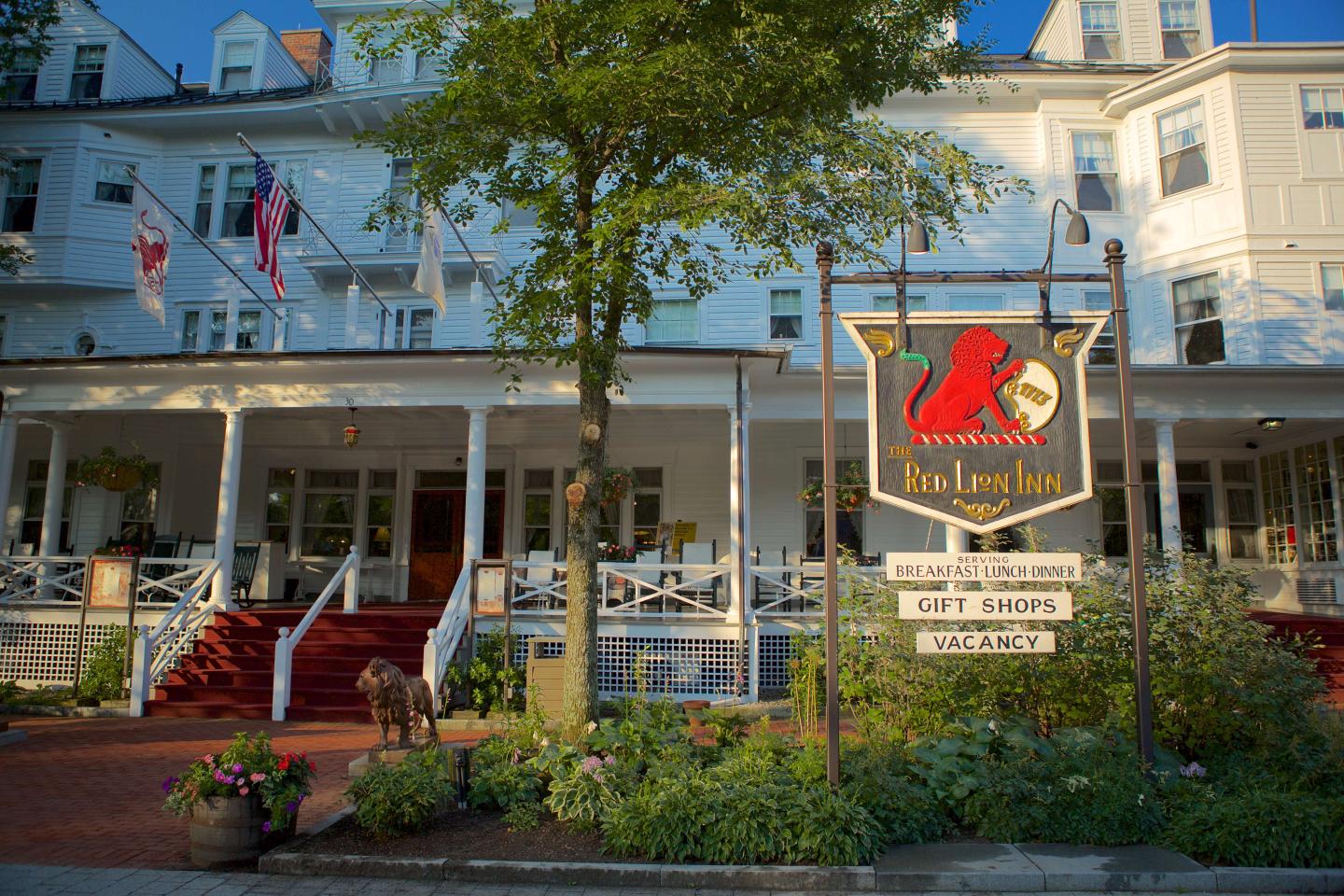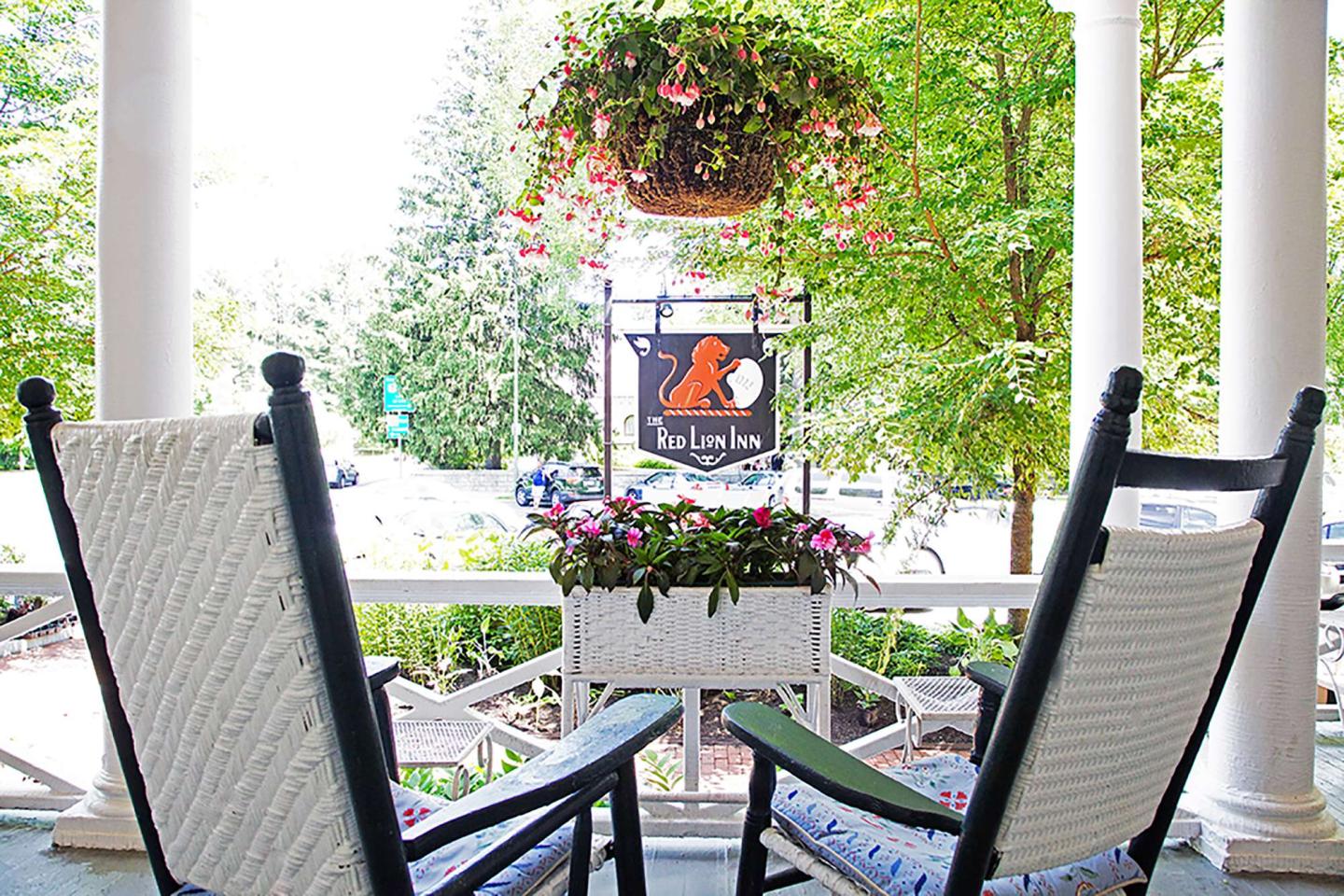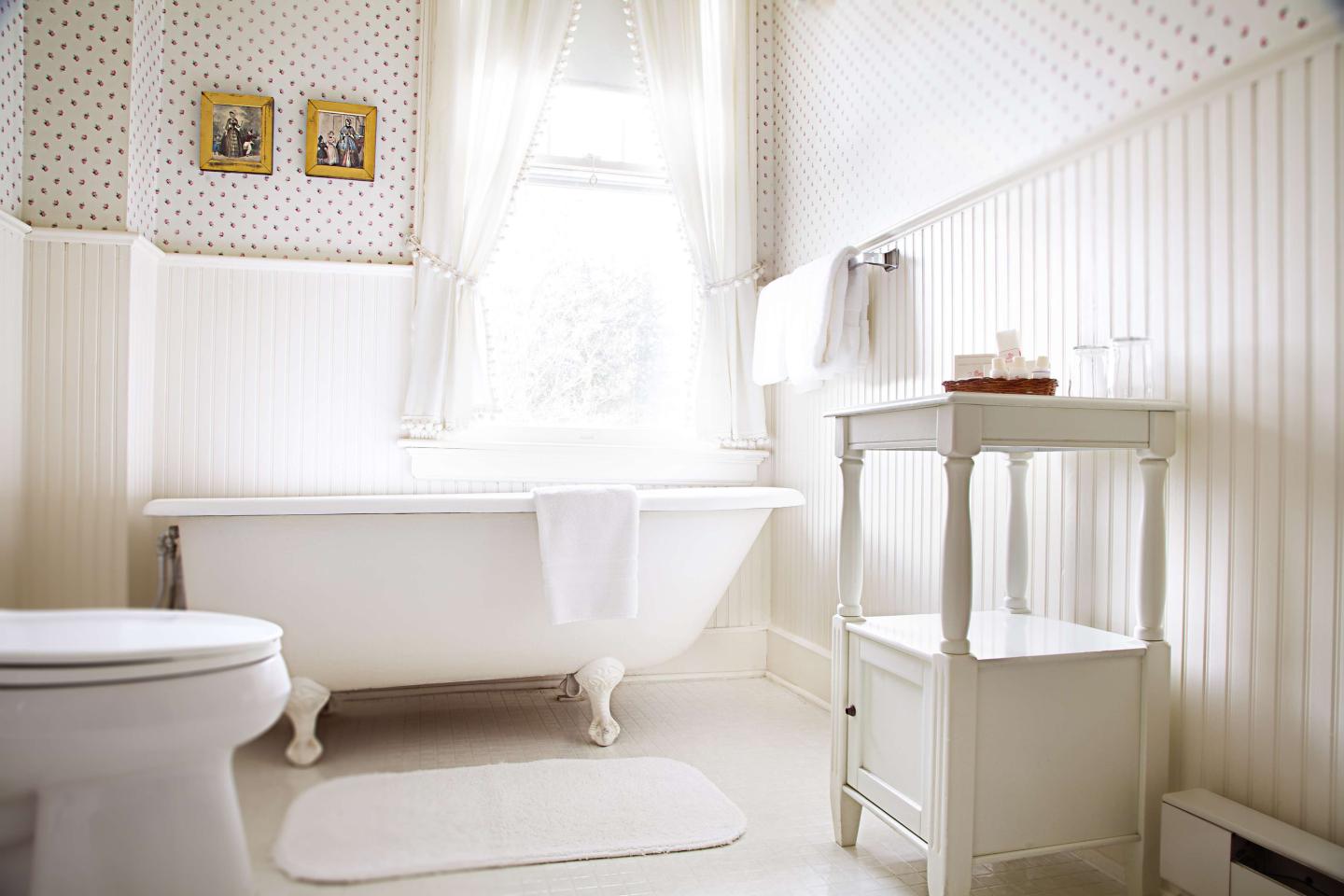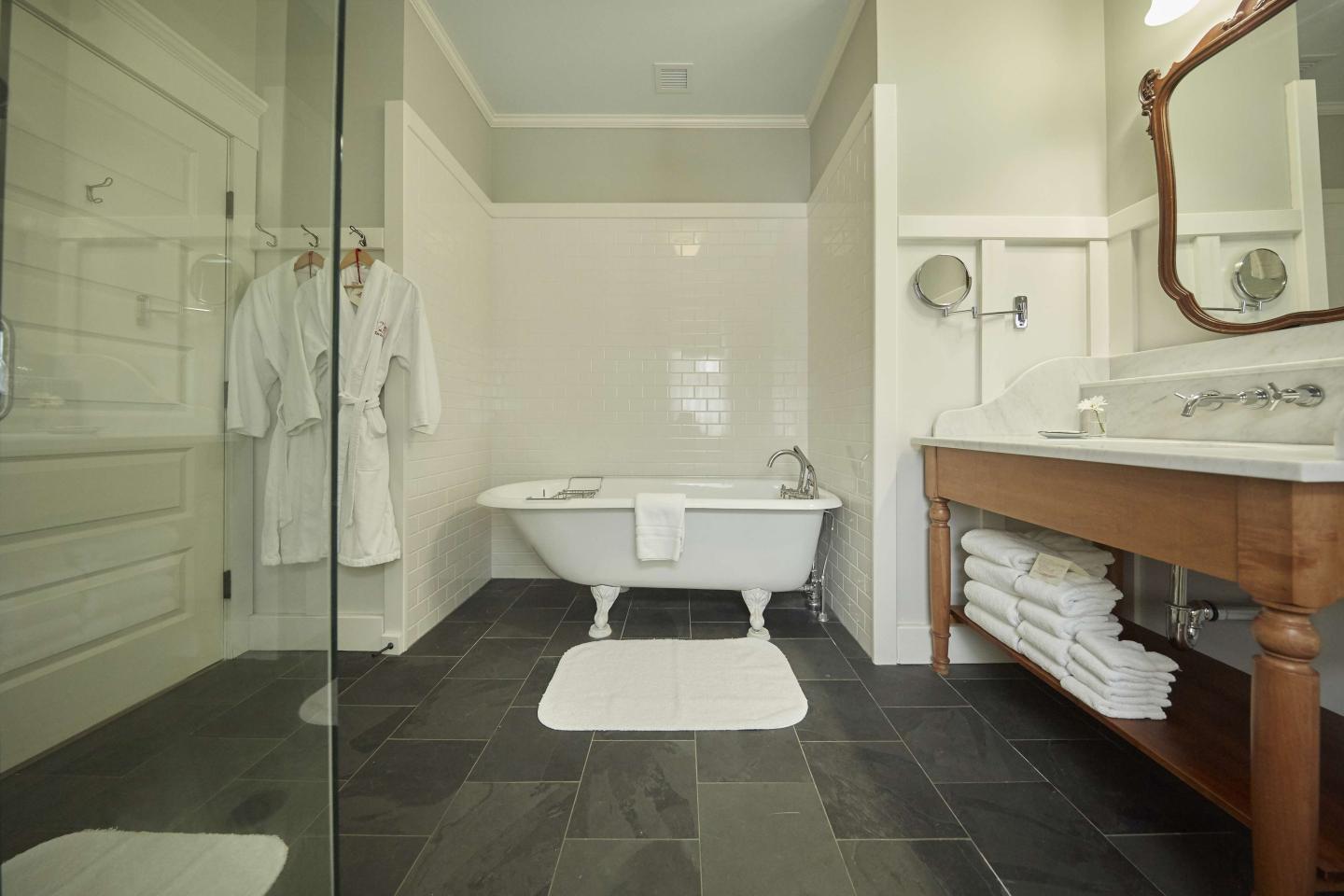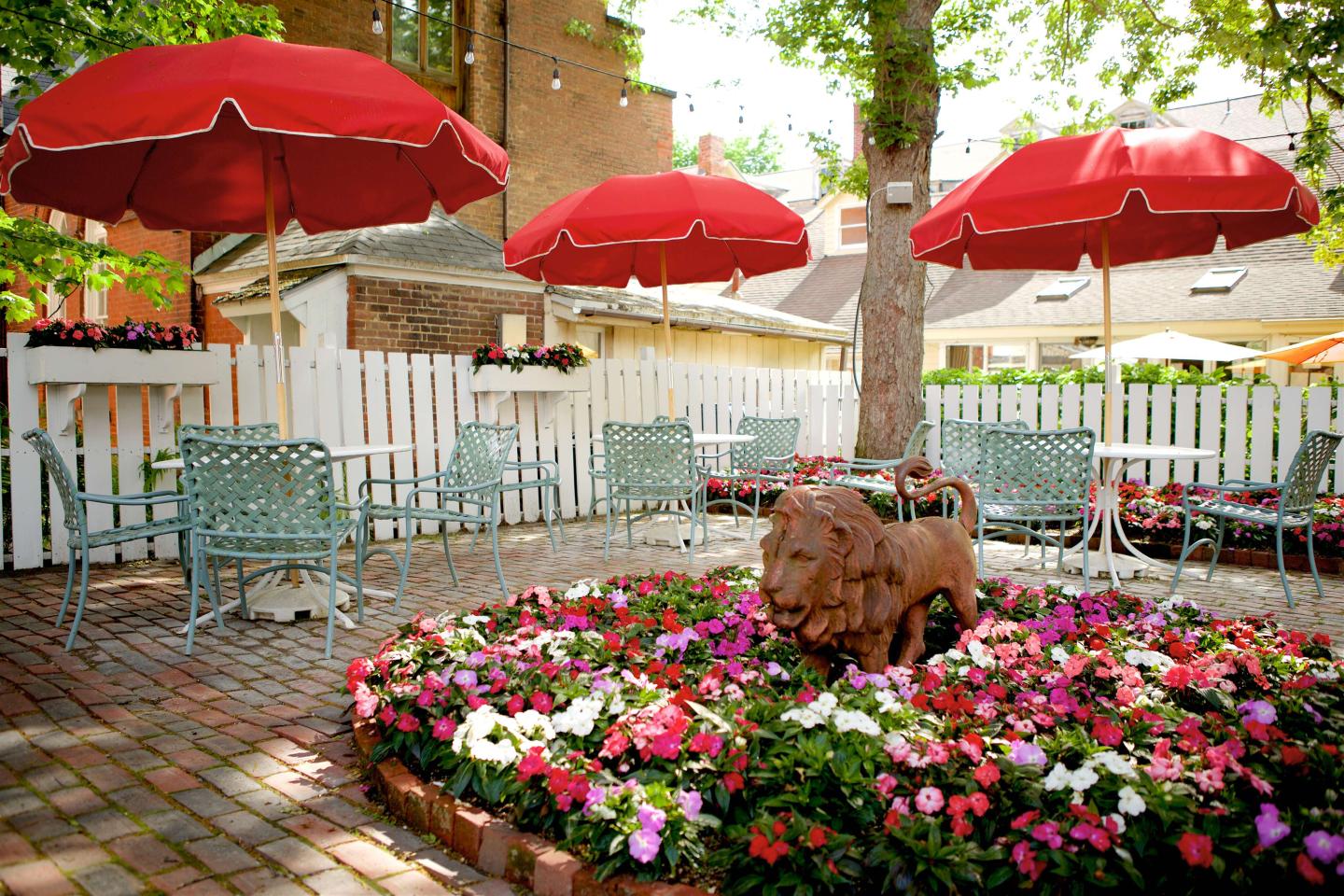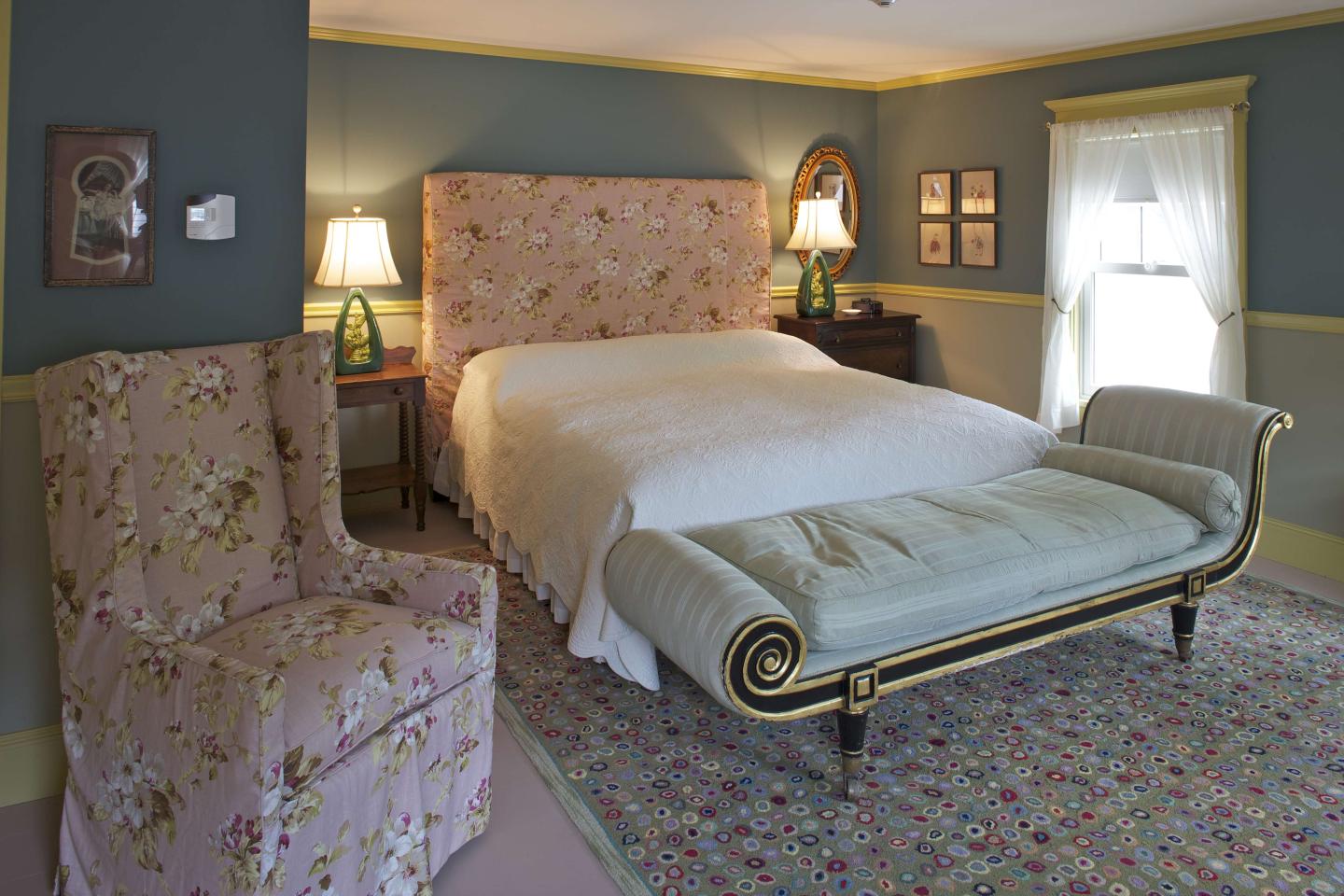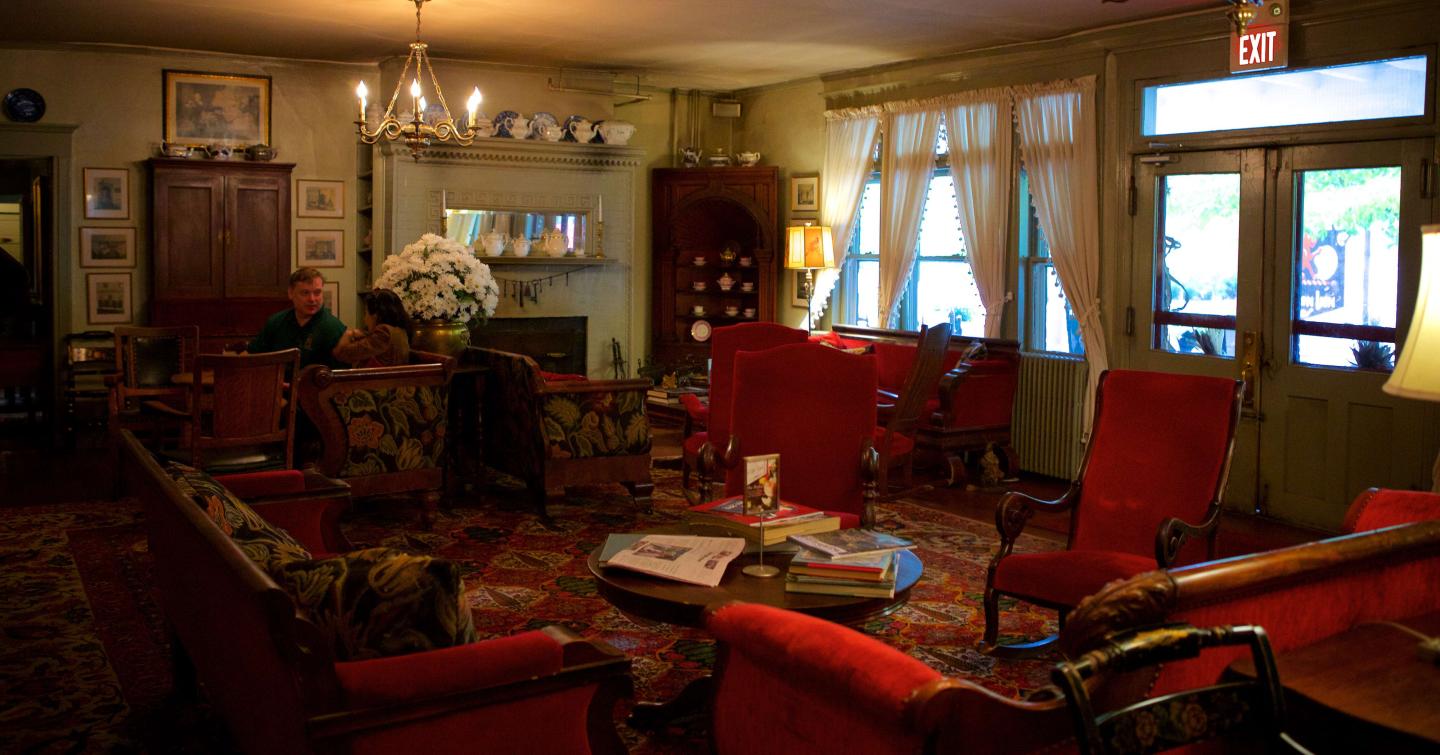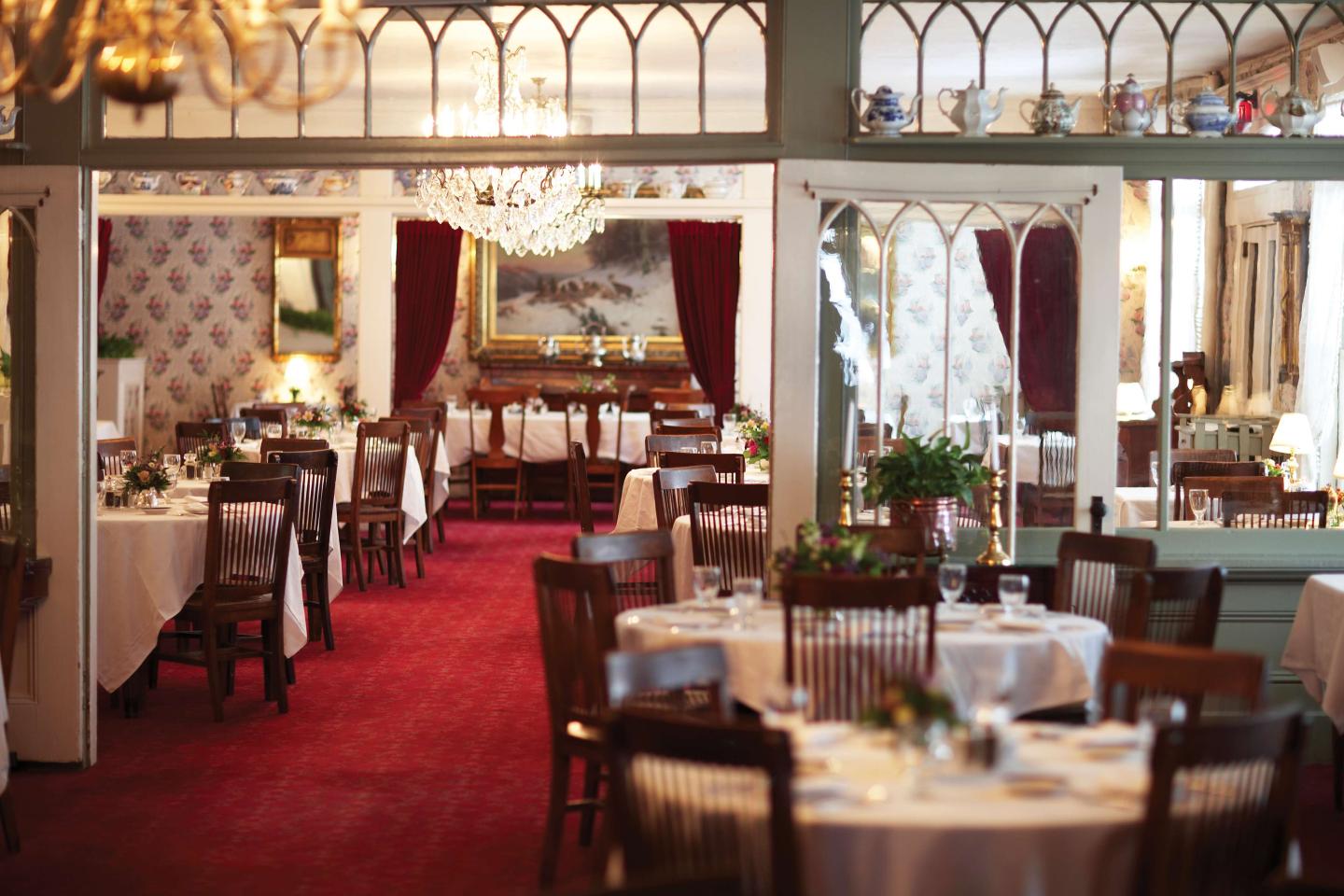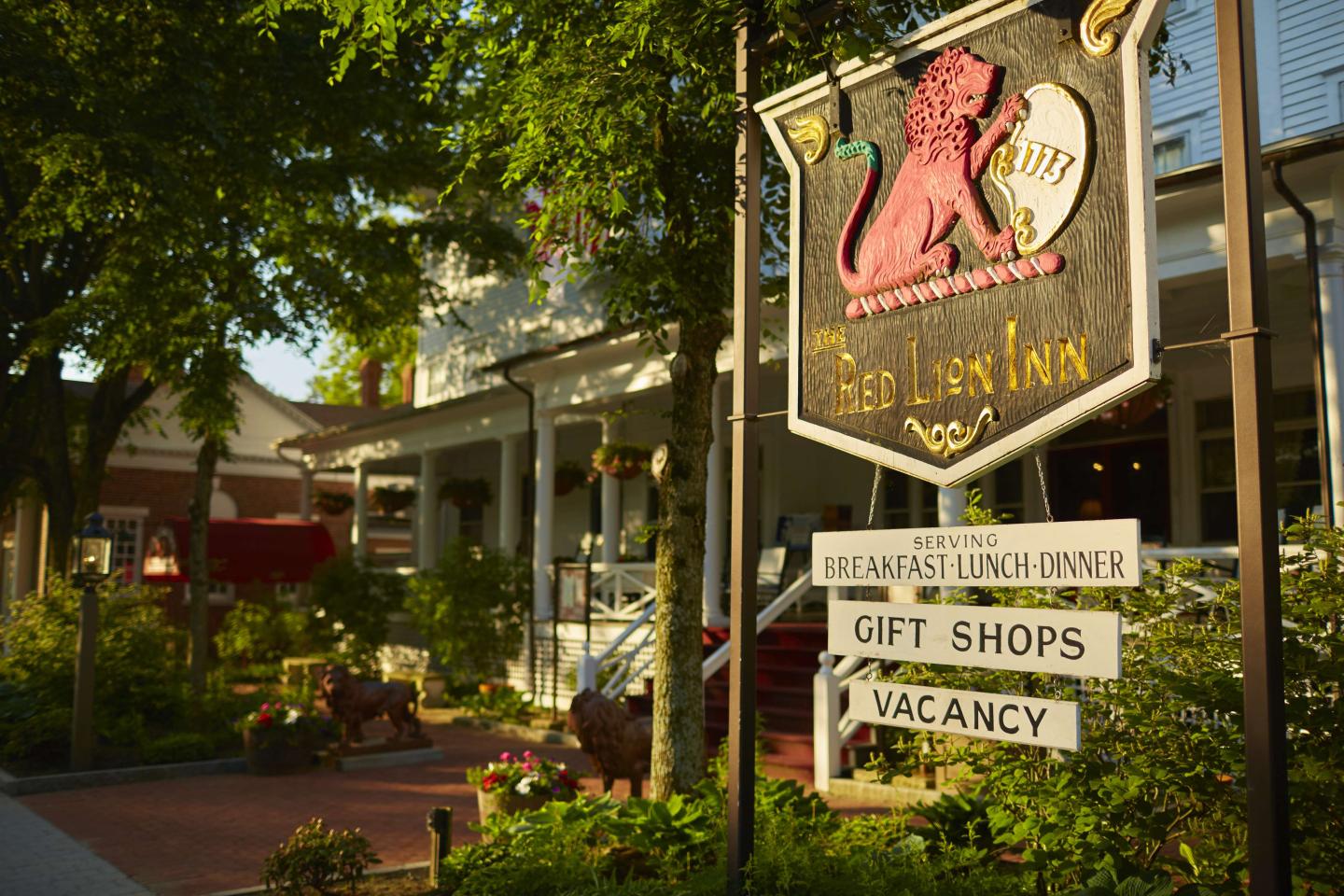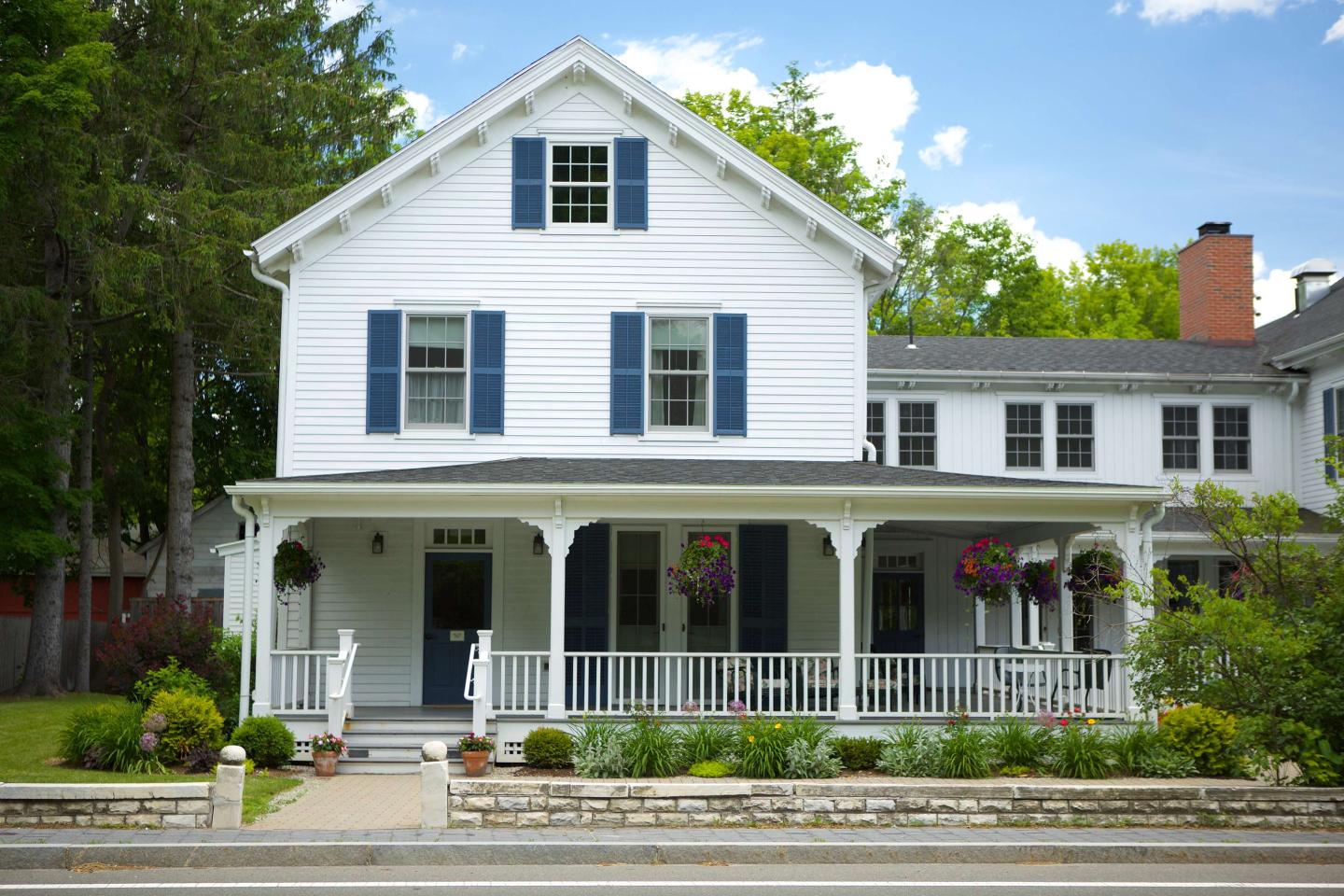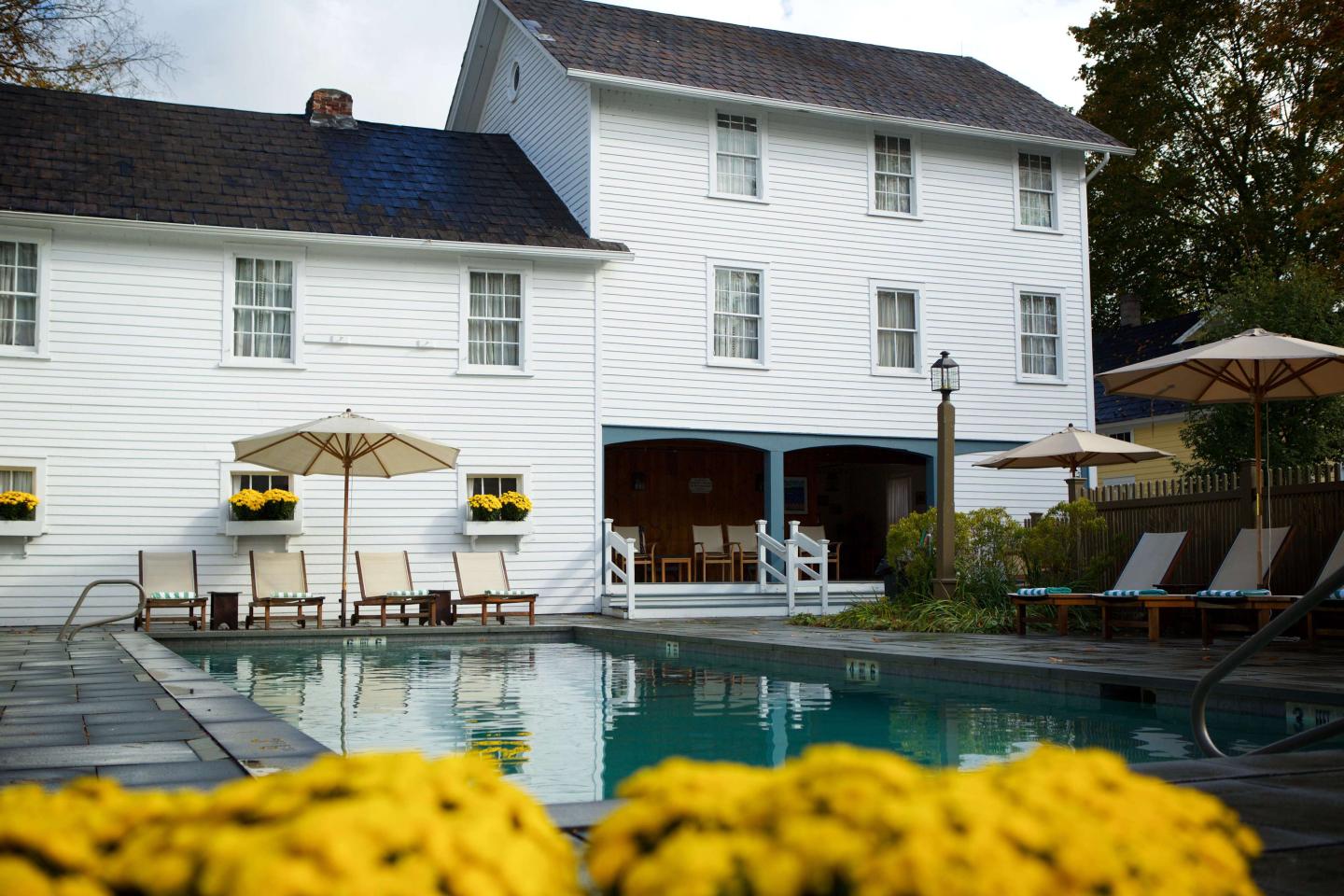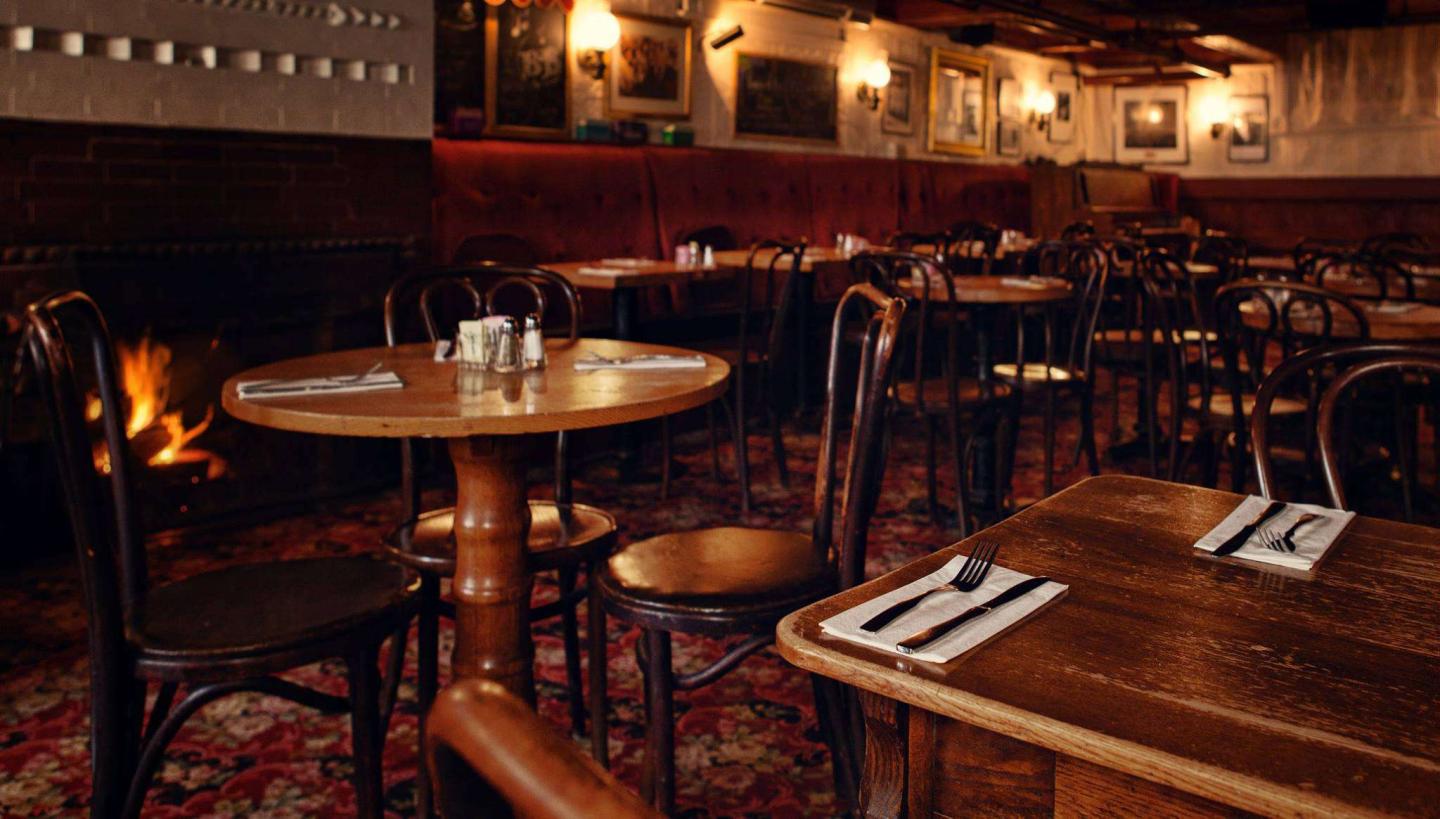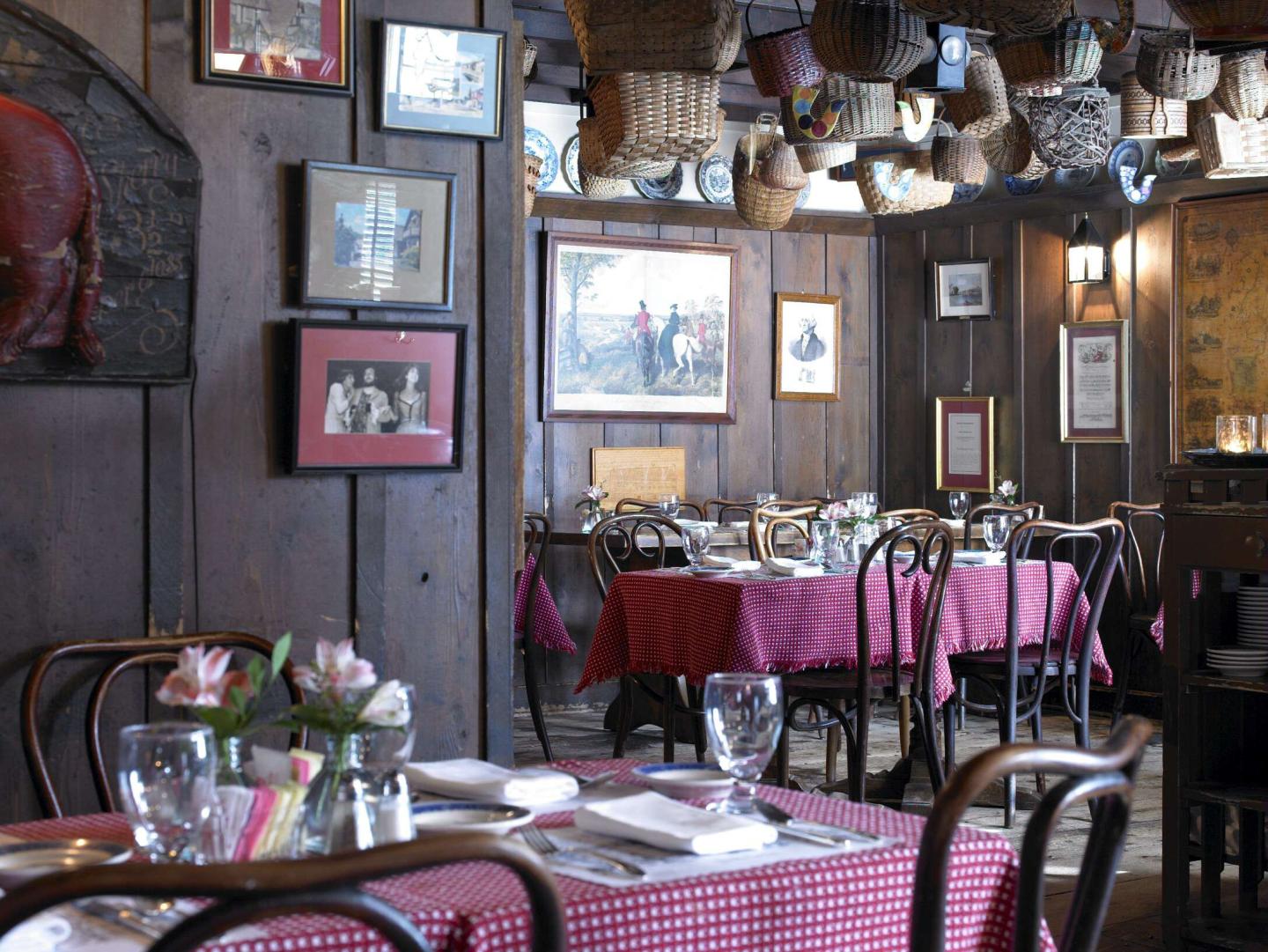 Rooms
Number of Rooms: 125 The Inn offers 125 rooms. Most of the guest rooms are housed in the Inn's main building are non-smoking Deluxe rooms offer either two single beds or a queen bed and a private bathroom. Queen suites are located in the main building and are outfitted with a queen-sized bed, separate sitting area with pull-out sofabed and private bathroom. Guest House Suites and Queen Rooms are located in one of the inn's historic venues: The Firehouse, a turn-of-the-century structure that was featured in one of Norman Rockwell's paintings; O'Brien House, once the home of a local school teacher; Stafford House, a romantic favorite; McGregor House, a traditional New England cottage; Two Maple Street, a quaint 1830s home; and Meadowlark, a secluded cottage on the nearby estate of sculptor Daniel Chester French.
Location
The Red Lion Inn
30 Main Street
Stockbridge, MA 01262
United States
Phone: 413-298-5545
Fax: 413-298-5130
Weddings
Weddings Capacity: 100 Weddings Guestrooms: 108 Imagine gathering with family and friends in a picture-perfect New England village to celebrate your most special occasion. The Red Lion offers wedding couples and their guests warm hospitality and superb cuisine in historic surroundings that will make your wedding all the more memorable for everyone. Specializing in smaller events that deserve extra attention, The Red Lion Inn offers a variety of locations for the rehearsal dinner, ceremony, reception, or brunch, including antique-filled private rooms, the flower-filled courtyard, and other unique spaces. The Inn's wedding reception packages include a range of both buffet and seated dinners prepared by the Inn's renowned culinary staff. For the ceremony itself, the Inn's gracious function rooms and public spaces offer a range of options for groups from four to 100. Located within walking distance of several village churches (as well as the Shrine of the Divine Mercy on nearby Eden Hill), or consider holding the ceremony outdoors on the grounds of one of the numerous 19th-century estates in the Stockbridge area. The historic Inn's experienced staff is available to consult with you at every step of the way, from the initial inquiry, through planning the event, to last minute special arrangements -- so that when the big day arrives, you can relax, confident that every detail will be carefully attended to. There are eight private gathering rooms located throughout the historic Red Lion Inn. Each room features high-speed Internet connections, flexible space, antique furnishings, and natural light. To contact a Red Lion Inn wedding consultants and receive additional information, call (413) 298-1604.
Meetings
Meetings Capacity: 100 Meetings Guestrooms: 108 According to tradition, some of the Inn's first guests were colonial Yankees who met here in 1773 to defy King George III-with revolutionary results. Today, our fully equipped meeting rooms continue to provide quiet, distraction-free settings and modern amenities (free WiFi) for companies, associations and non-profit groups with their own important agendas. Paired with exceptional service, renowned dining, and convenient access from the Northeast's major metropolitan areas, The Red Lion Inn offers an exceptional and refreshing choice for meetings, conferences and retreats. There are eight private meeting rooms located throughout the historic Red Lion Inn. Each room features high-speed Internet connections, flexible meeting/function space, antique furnishings, and natural light. The Inn's rooms provide quiet, distraction-free settings in which to host your meetings and private functions. For more information, please call 413.298.1604 or email us!