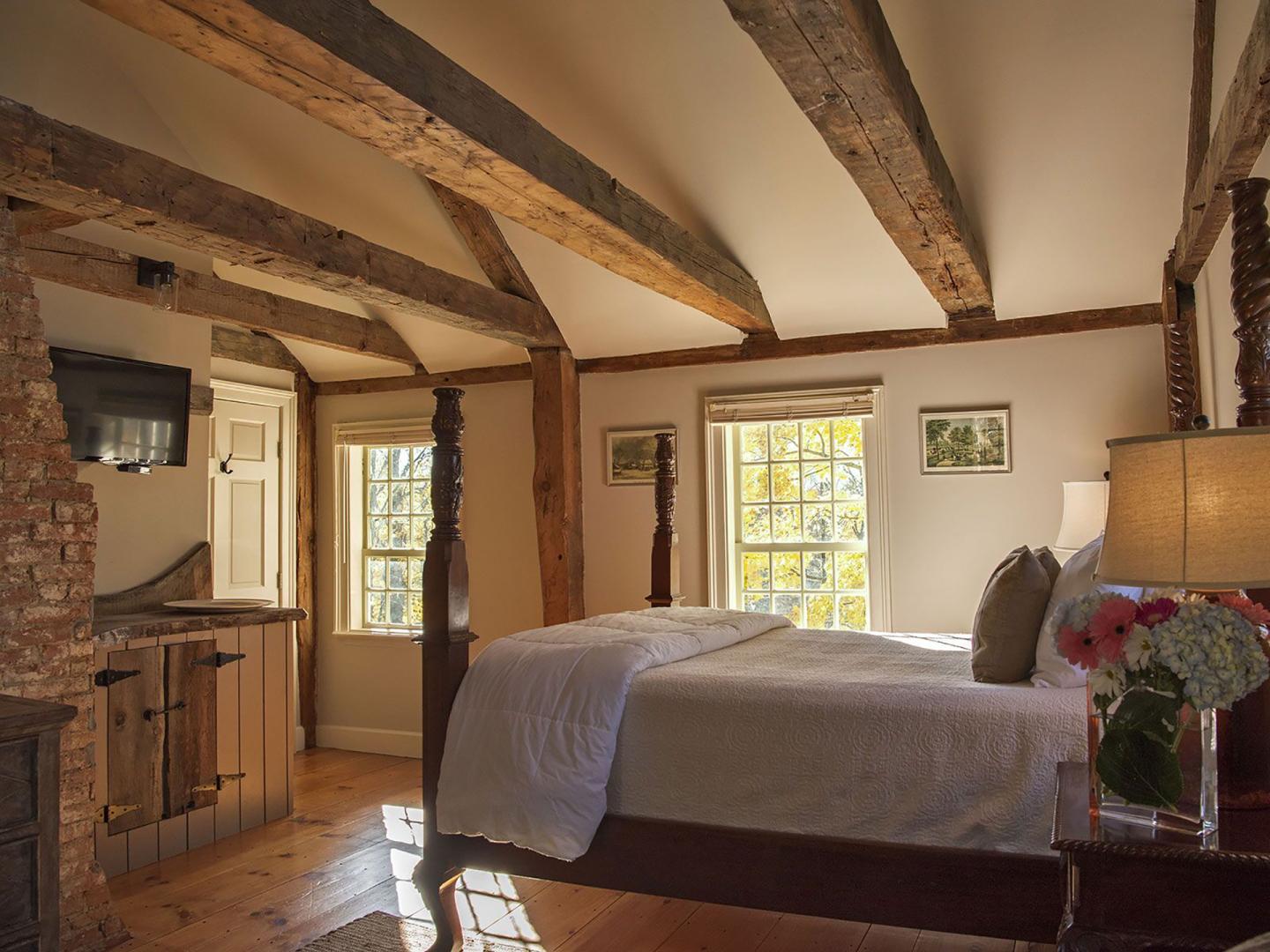 Three Chimneys Inn ~ ffrost Sawyer Tavern
Durham, New Hampshire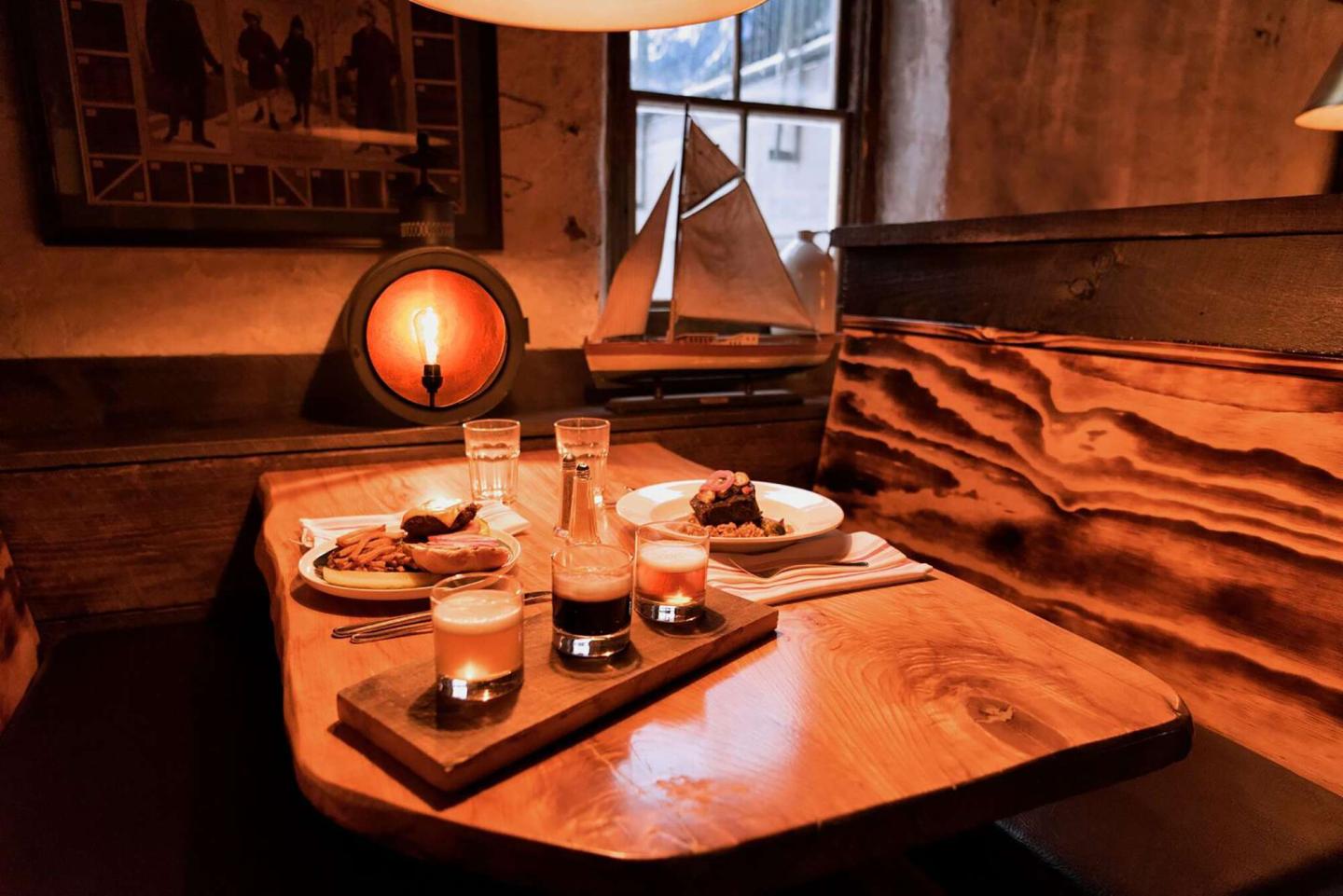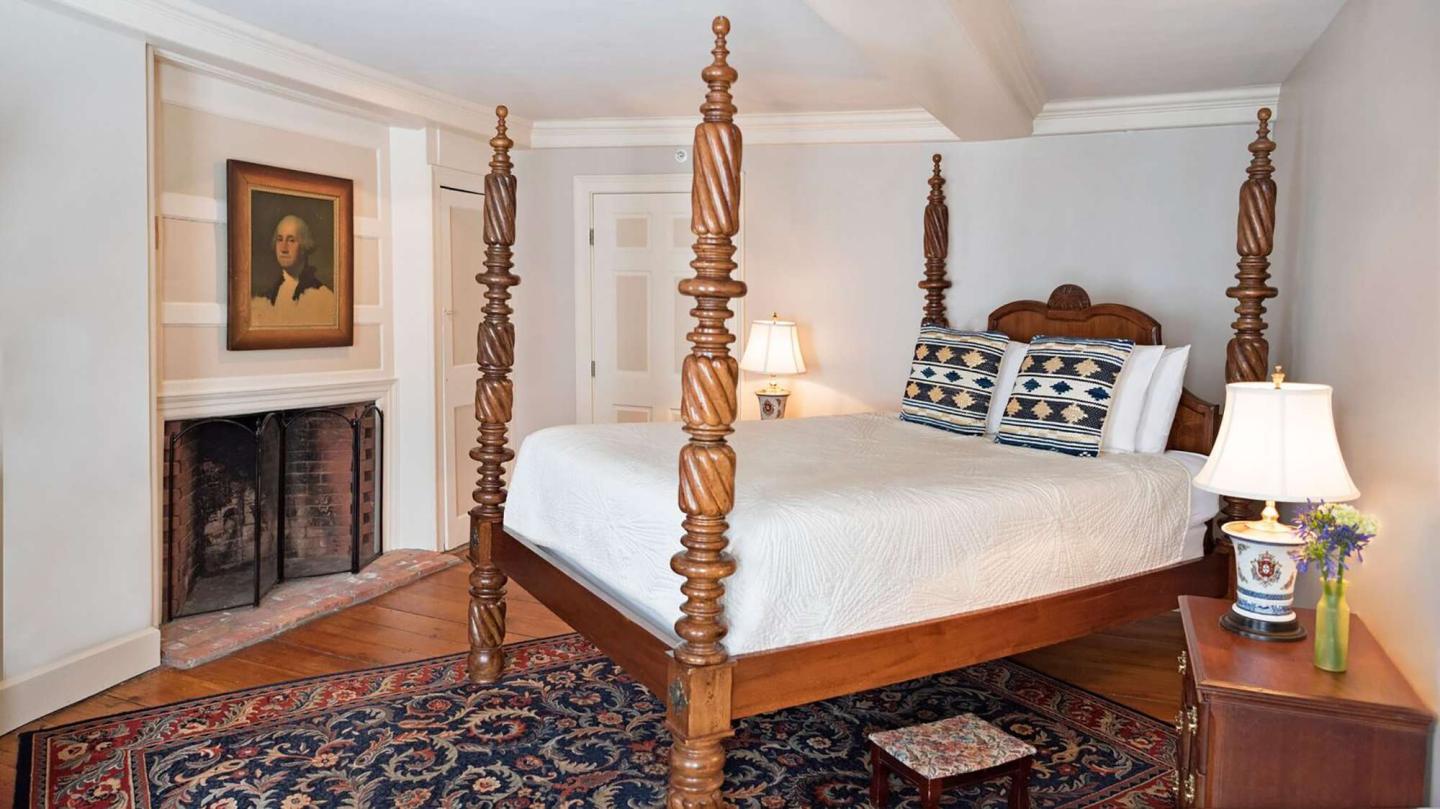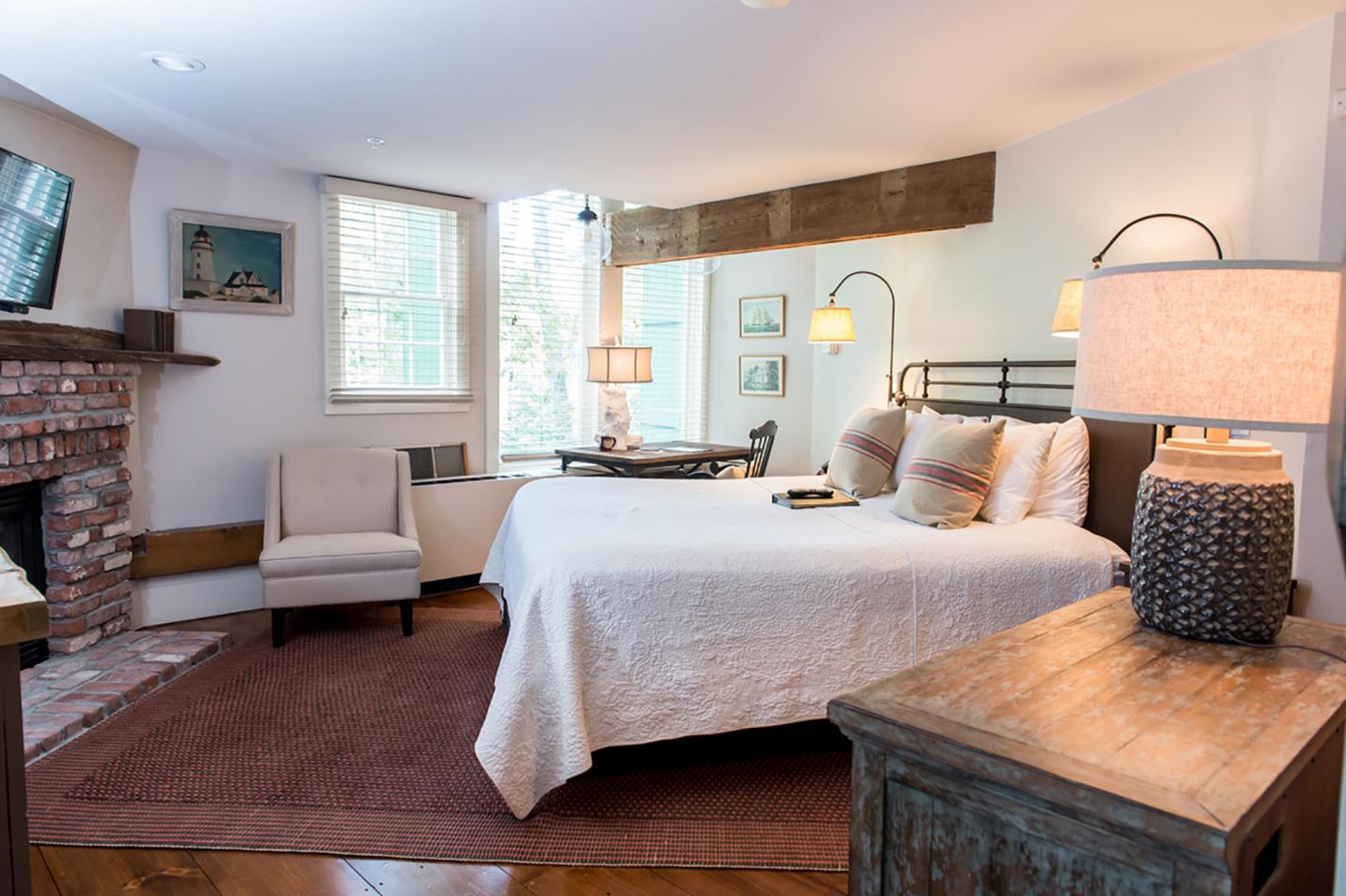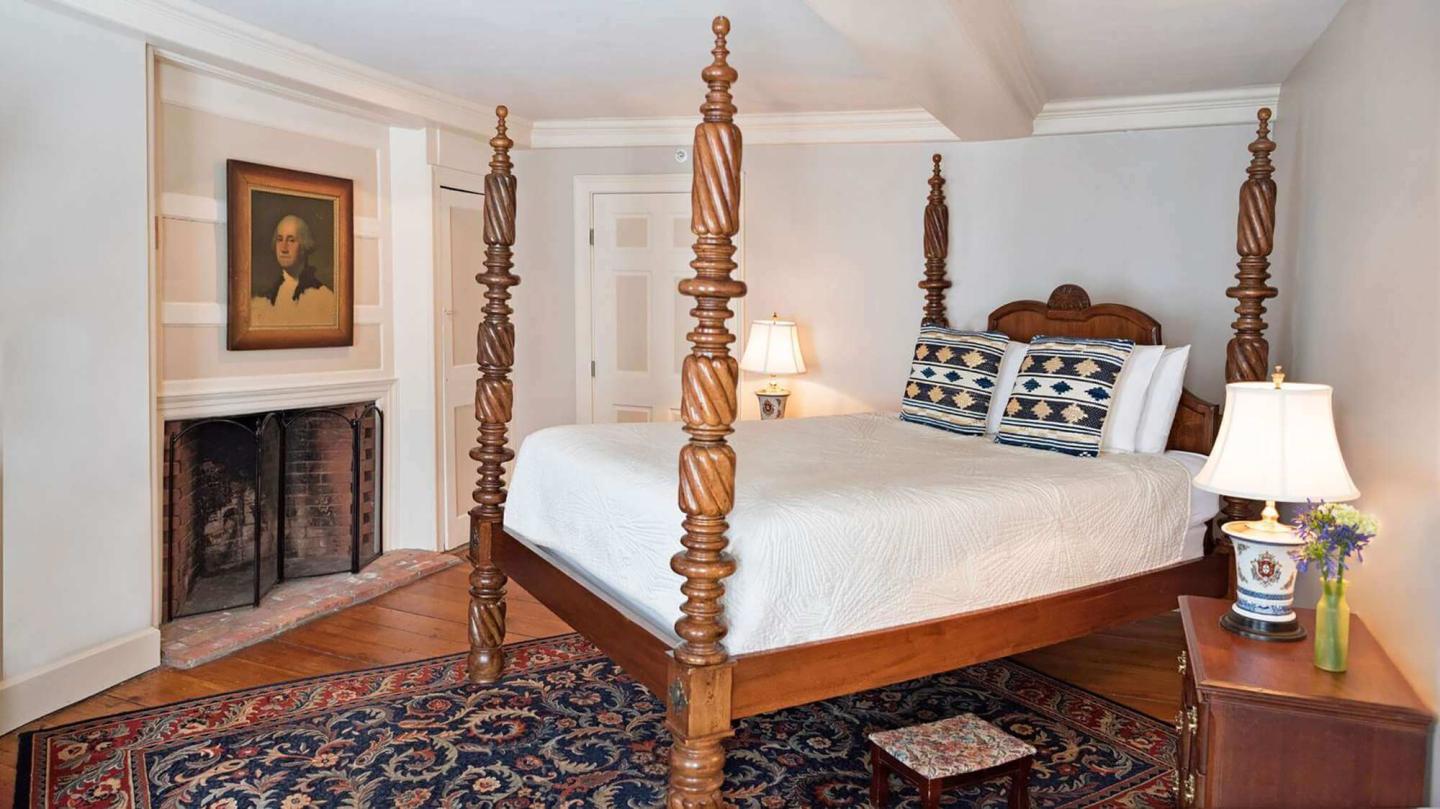 02.2021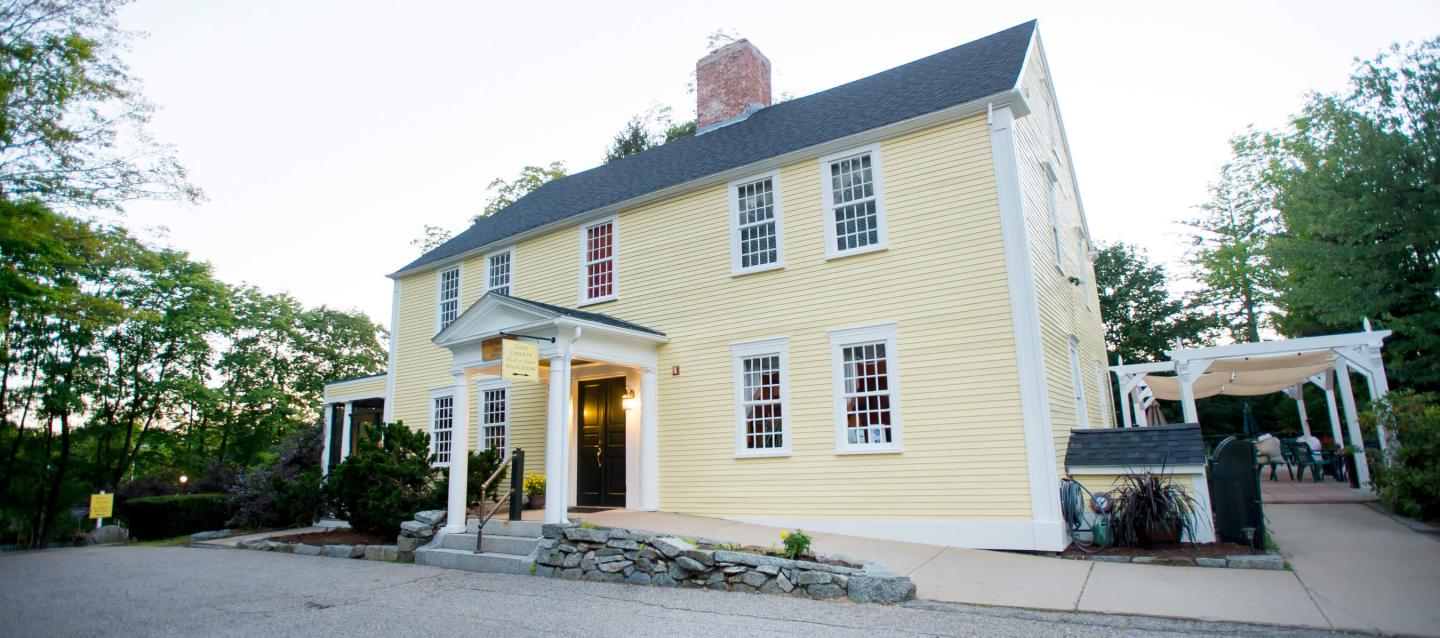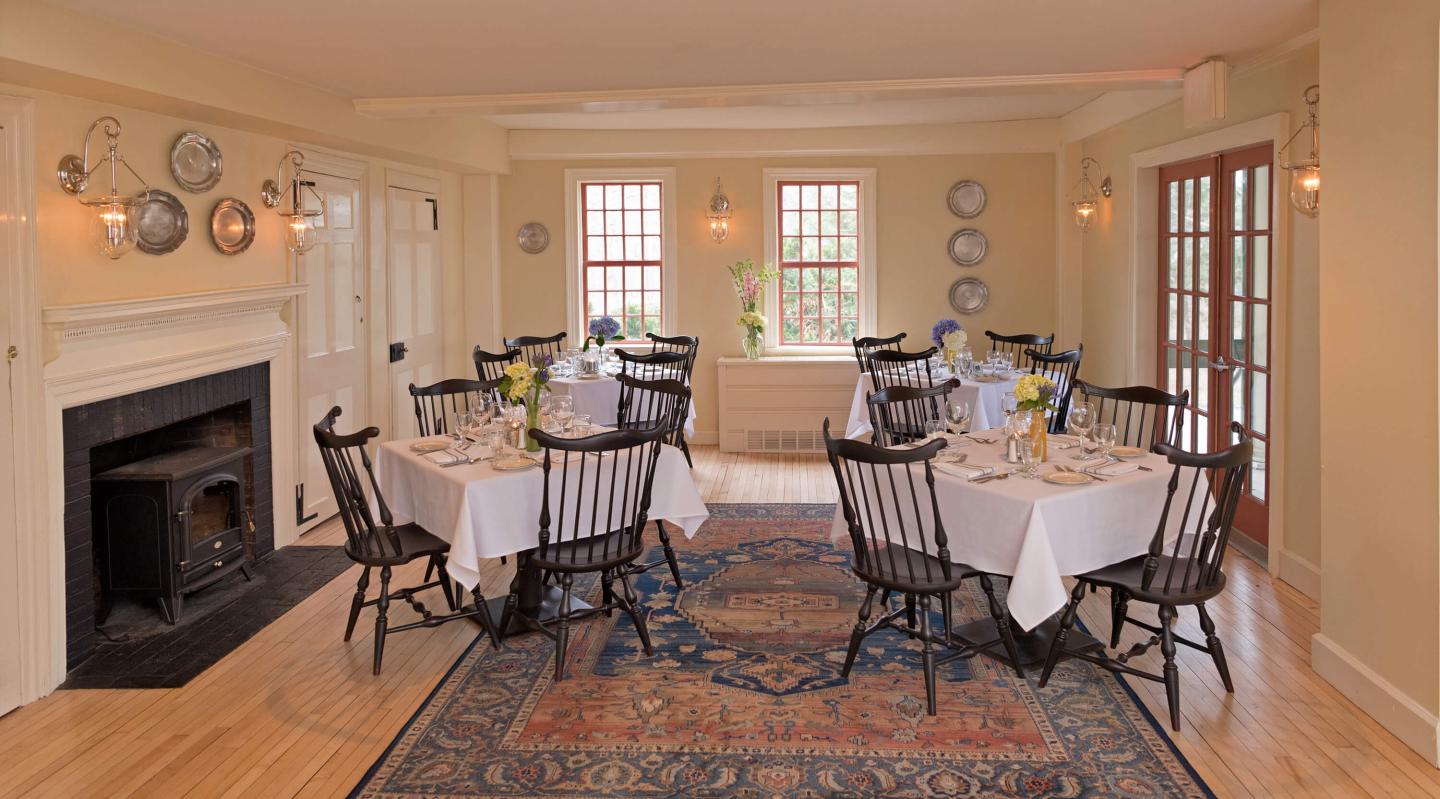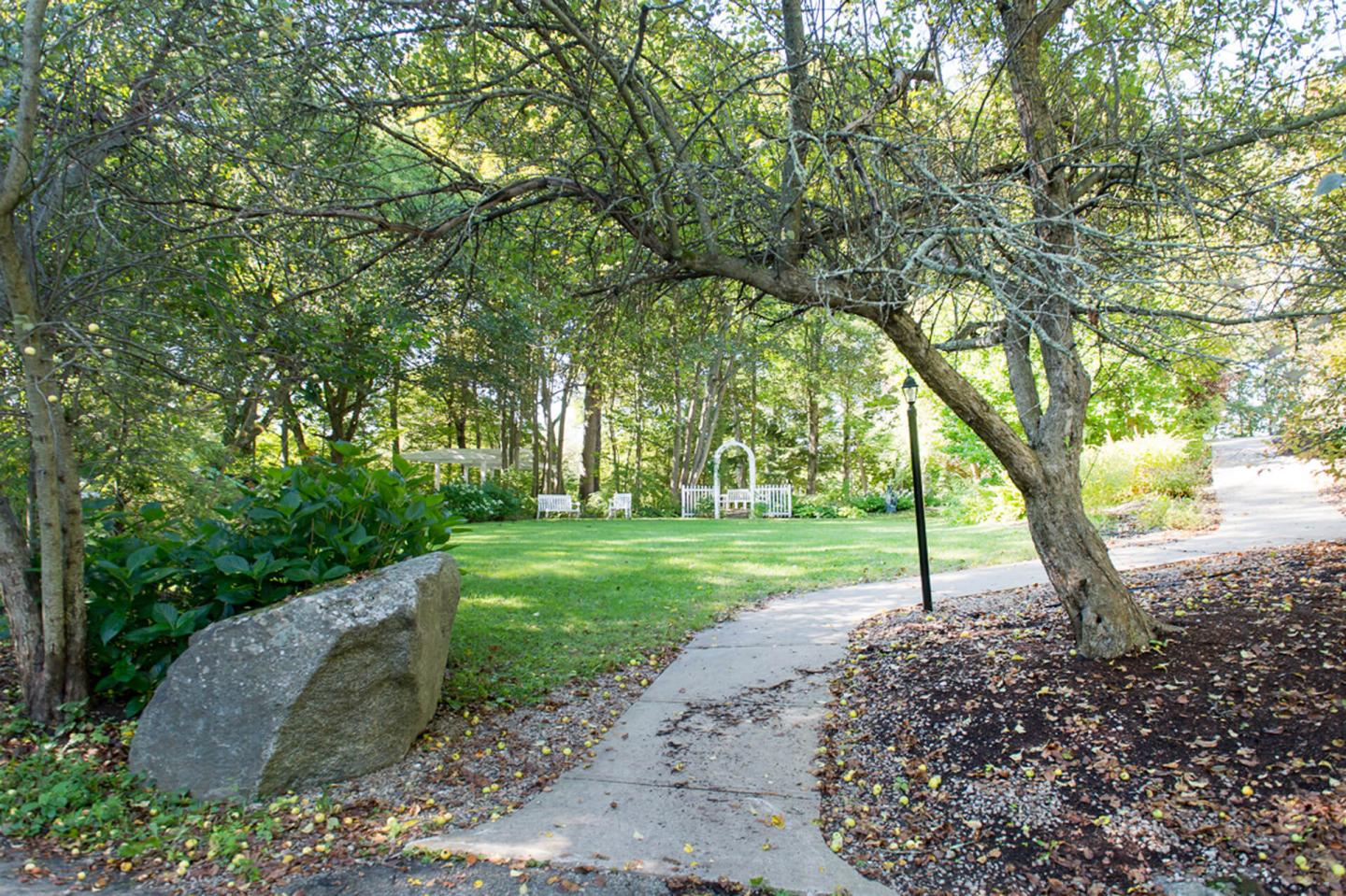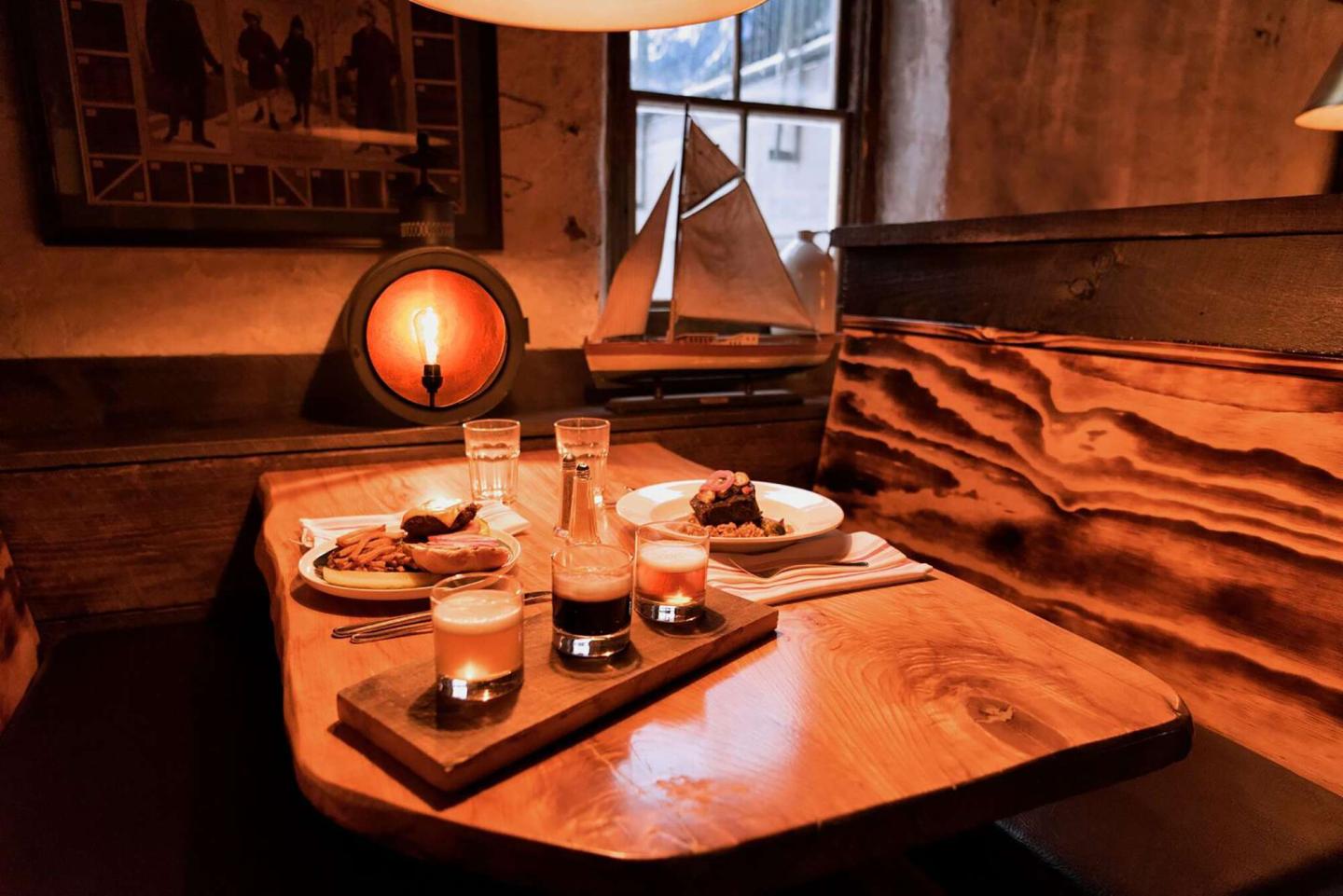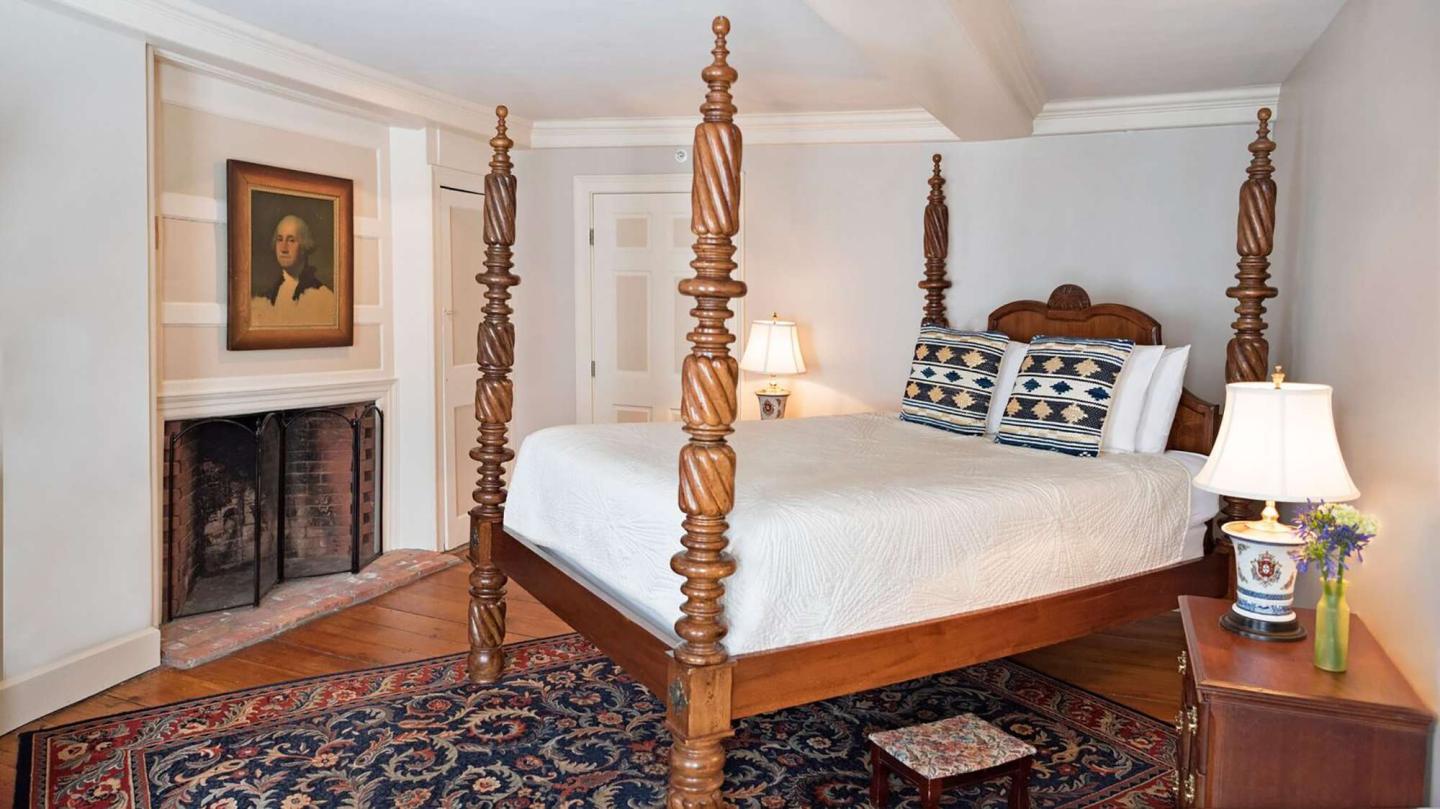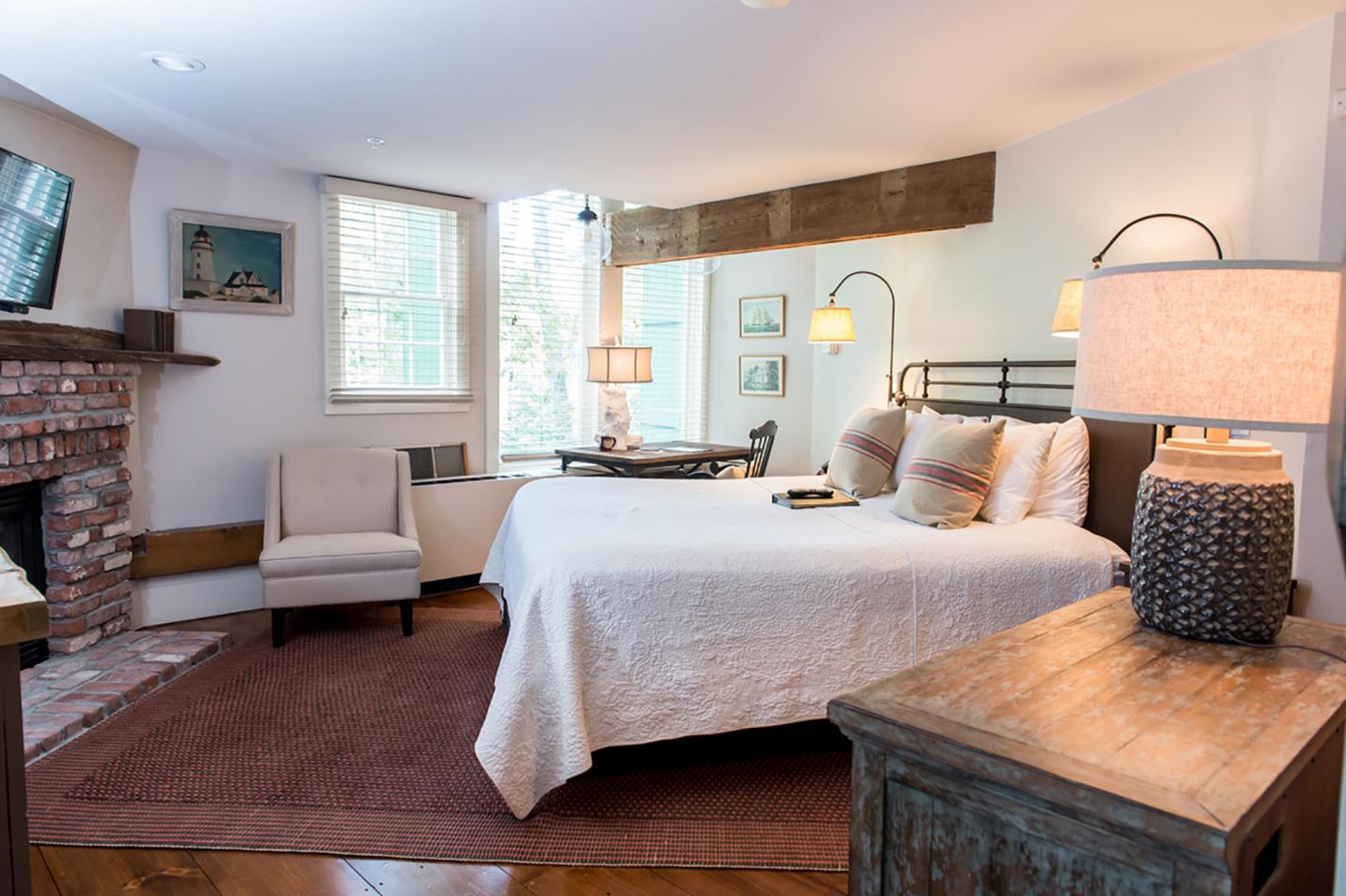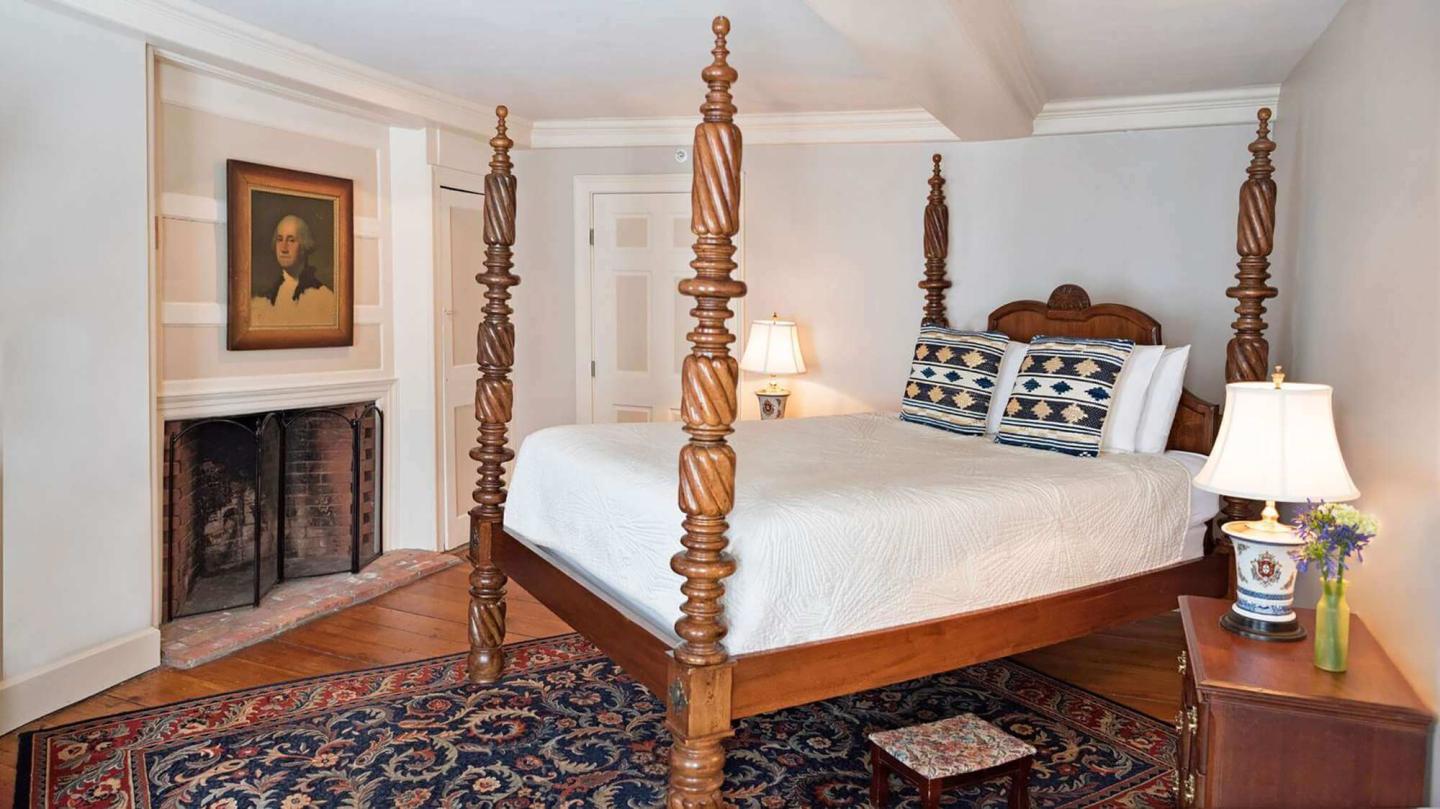 02.2021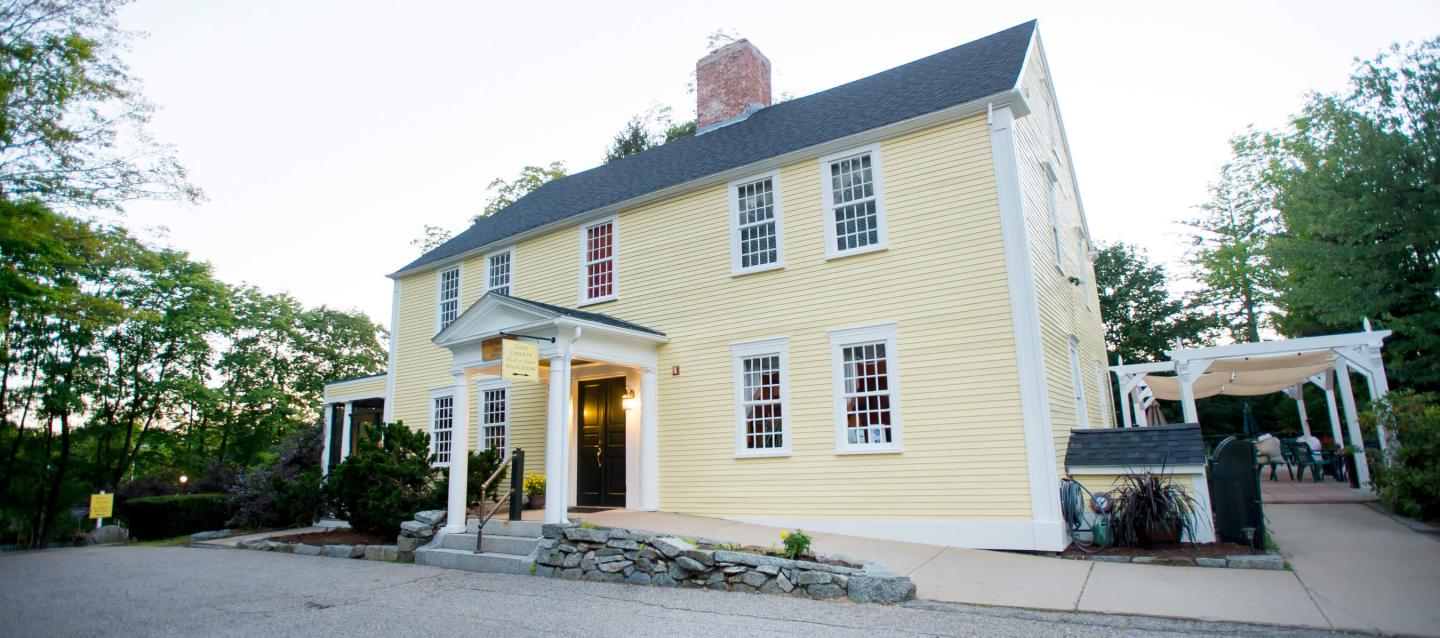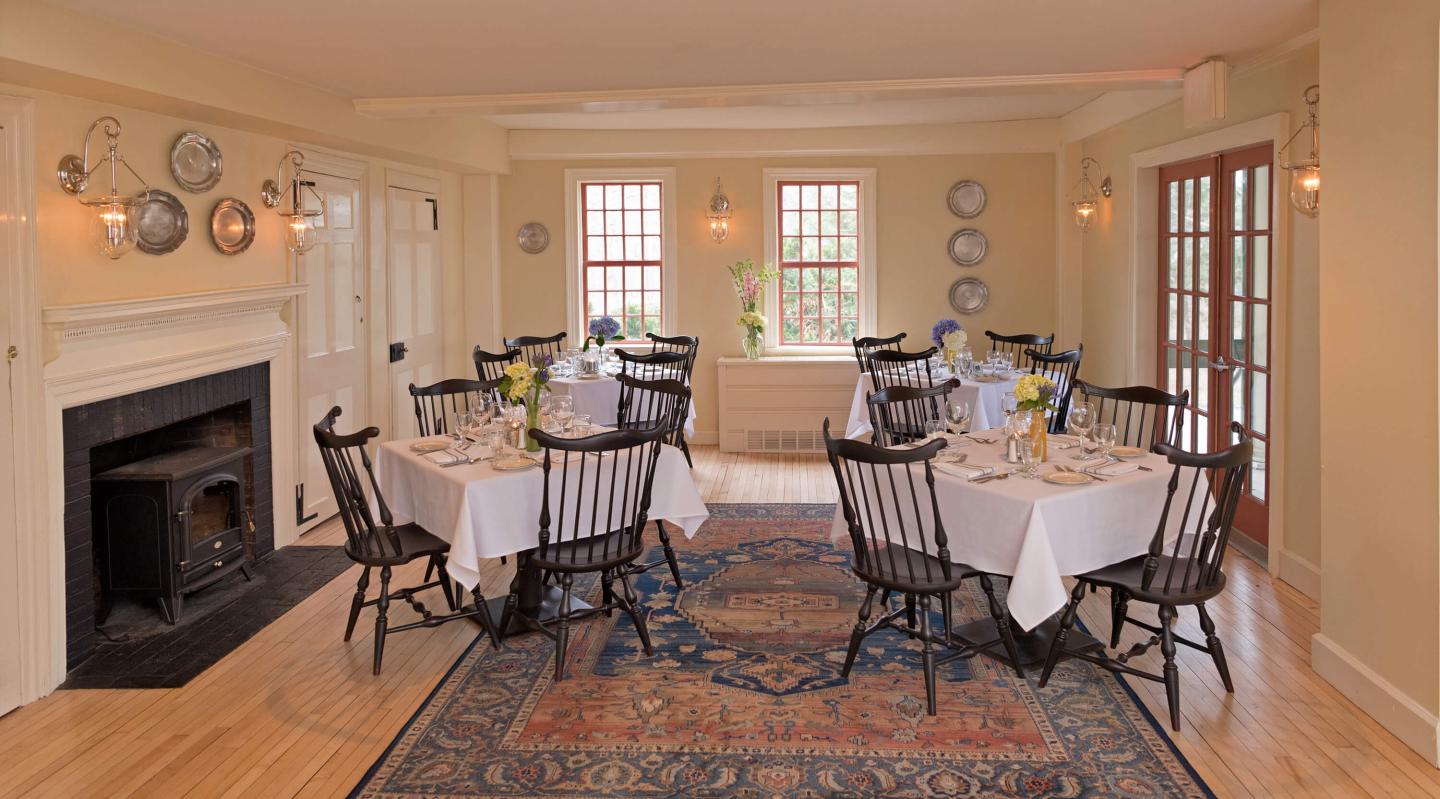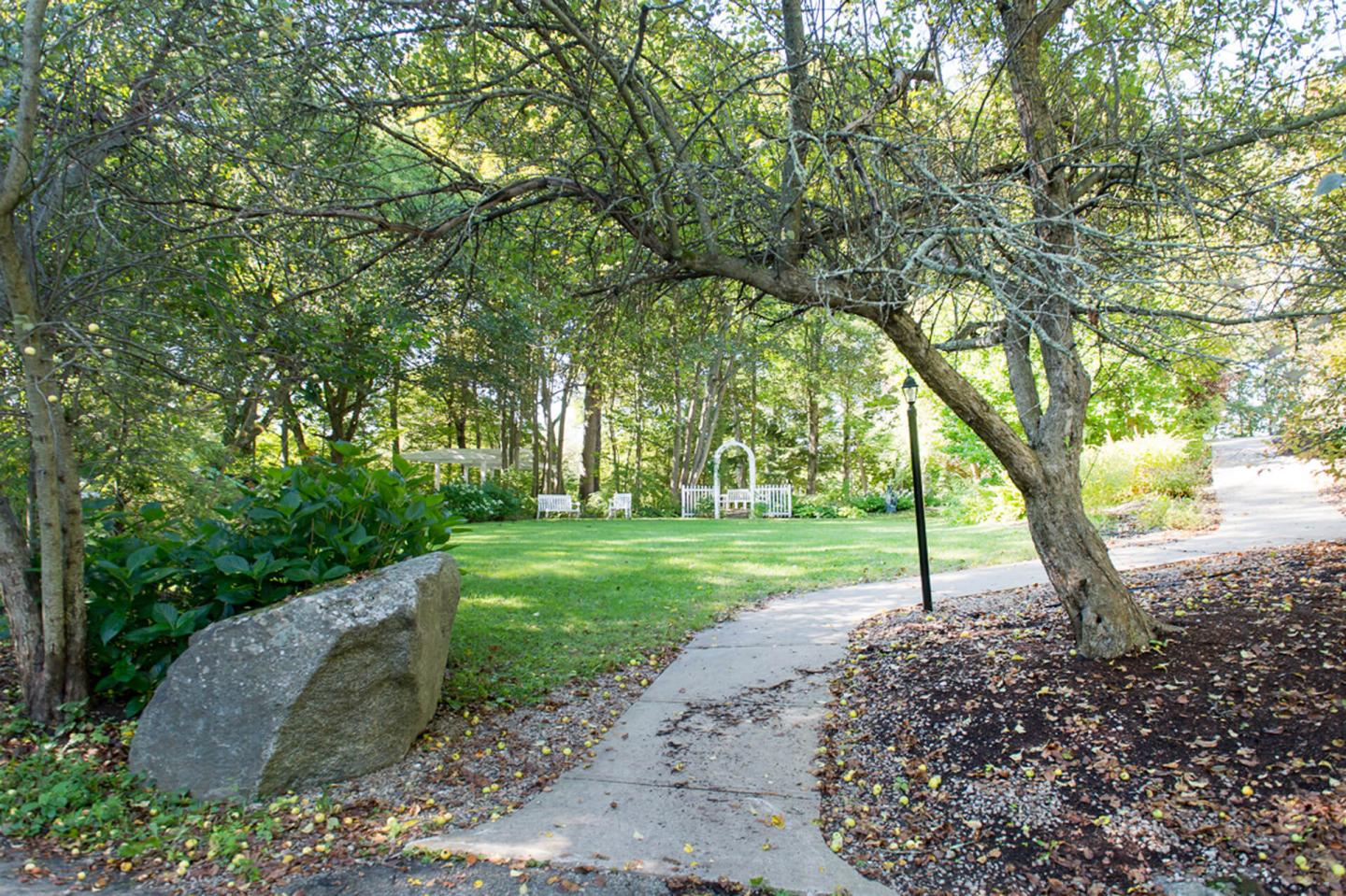 Rooms
Three Chimneys Inn provides 23 elegantly appointed guest rooms located in the 1649 homestead and the 1795 Carriage House. Each room boasts its own personality showing original millwork and exposed beams with fine Georgian Mahogany furnishings, rich tapestries, antique artwork, and polished wood floors warmed by oriental rugs, and overstuffed lounge chairs and sofas. All rooms are equipped with their own private baths. Every room has individual heat and air-conditioning controls. Many of our rooms are on 2nd & 3rd floors.  Being an older building, access to those rooms is by stairs only.
Location
Three Chimneys Inn ~ ffrost Sawyer Tavern
17 Newmarket Road
Durham, NH 03824
United States
Phone: 603-868-7800
Fax: 603-868-9869
Weddings
Weddings Capacity: 200 Weddings Guestrooms: 23 Three Chimneys Inn is a unique setting to celebrate your wedding and reception. Nestled atop Valentine Hill over looking Oyster River, surrounded by trees and flowering plants, this historic 1649 Inn will set the stage for an unforgettable experience.  Our romantic grounds featuring two beautifully landscaped gardens with lighted arbors, rock walls, stone walkways and reflection pool with majestic water fountain, offer a picturesque backdrop for outdoor ceremonies and almost limitless photo opportunities.  The Terrace outlined with lights, outdoor bar, and umbrella patio furniture surrounded by an array of seasonal flowers, is an ideal spot for enjoying cocktails and hors d'oeuvres alfresco-style.  Dine and dance with your guests in the charming Madbury and Orchards Rooms. A spacious parquet dance floor, private function bar, fireplace and private outdoor patio offers a distinctive venue for dinner, dancing and socializing. The award-winning cuisine includes a creative blend of traditional New England, classic American and rustic European style cuisine with international influence and flavors. No matter what season, Three Chimneys Inn and its experienced and dedicated staff are committed to making your wedding dreams become a reality. We will take care of the details so you won't have to. The historic Three Chimneys Inn would be honored to be part of your history on one of the most important days in your lives together.
Meetings
Meetings Capacity: 200 Meetings Guestrooms: 23 We provide event space for meetings, dinners, holiday parties and more. Our experienced staff, along with personalized event coordination, is ready to accommodate your group of 10 to 200 guests. Whether it's a casual get-together for cocktails and hors d'oeuvres on the Terrace or an elegant five-course, candle-lit dinner in one of our beautiful function rooms, Three Chimneys Inn is the ideal location for all of your needs. Allow us to set the stage…