4 Vacation Spots Served by New England Railroads
Contrary to popular belief,  New England railroads are going strong as a scenic alternative to highway travel. With hubs in New York and Boston, Amtrak can be an easy and fun way to escape the city. Grab your ticket, forget the stress of driving, and take a New England train ride to any of these four coastal towns.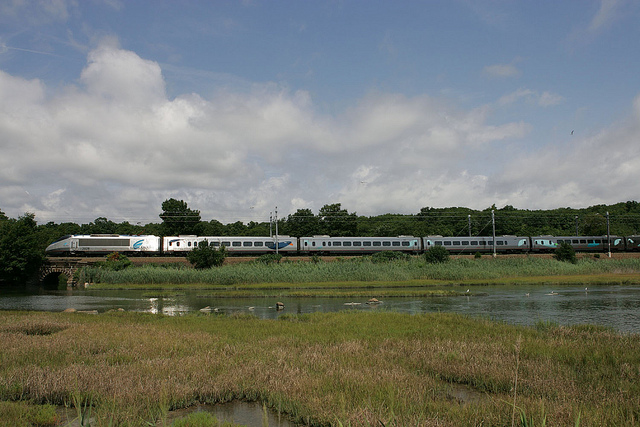 Portland, Maine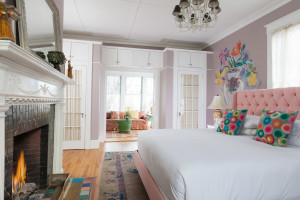 Portland is a three-hour train ride from Boston — just long enough for a movie, a snack, and some window gazing. This renowned gastro-tourism paradise also harbors an eclectic mix of shops and galleries, ideal for a weekend getaway. Hop off the train and onto a boat for a cruise around the Casco Bay Islands. For the full Portland restaurant experience, take a Foodie Tour. Consider making where you stay part of the experience itself — many Portland inns and hotels date back to the 1800s and blend history with modern style, a perfect match for New England train travel.
Newburyport, Massachusetts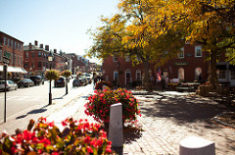 Take a leisurely New England train ride from Boston to Newburyport, MA, a traditional town perfect for families looking to explore the region's seaside culture. Hop aboard Captain's Lady III and venture out into the Gulf of Maine on a Newburyport Whale Watch. Your voyage will immerse you in a world of ocean creatures and picturesque New England coastline. If you aren't so confident in your sea legs, take the day to explore Plum Island, an 11 mile long barrier island, with over 800 species of birds, plants and animals. The Island offers miles of sandy beaches, including Sandy Point where many find themselves taking a dip or exploring the tide pools. In our opinion, one of the coolest things to do here is dinner in — yes, inside — the Newburyport Lighthouse. An unforgettable catered meal with panoramic views perfectly complements an evening at a romantic Newburyport inn.
Providence, Rhode Island
Just a quick New England train ride from Boston lies Providence, RI. Bursting with culture, this coastal new England city has something for everyone. Travel + Leisure recently named Providence one of the top food cities in the U.S., and it's easy to see why. Just visit Harry's Bar and Burger, which has been called the country's best purveyor of burgers more than once. Providence is also home to a rich art scene, with museums including the RISD Museum. Distinguished by its relationship with the Rhode Island School of Design, the museum features art and design from a variety of historical periods. When planning your visit, choose from an eclectic mix of Providence inns and resorts.
Old Saybrook, Connecticut
Farther to the west where the Connecticut River meets Long Island Sound, step off the platform into Old Saybrook, CT. Streets lined with quaint cafe and antique shops lead to sandy beaches bordering the town. If the beach isn't calling your name, dig into some history at The General William Hart House. Learn the story of the man who built the first settlement on the southern shore of Connecticut, engaged in West Indies trade, and protected the U.S from the British. For live entertainment, check out the Katharine Hepburn Cultural Arts Center — shows at "The Kate" feature top-notch regionally touring acts. When it comes to riding New England railroads, some of the best parts of vacation can be in the trip itself. Sure, train rides take a little longer than the highway, but we think they make up for those extra minutes in charm. The next time you hear someone lamenting that "you can't get anywhere by train these days," remember these five New England towns.
You might also like...