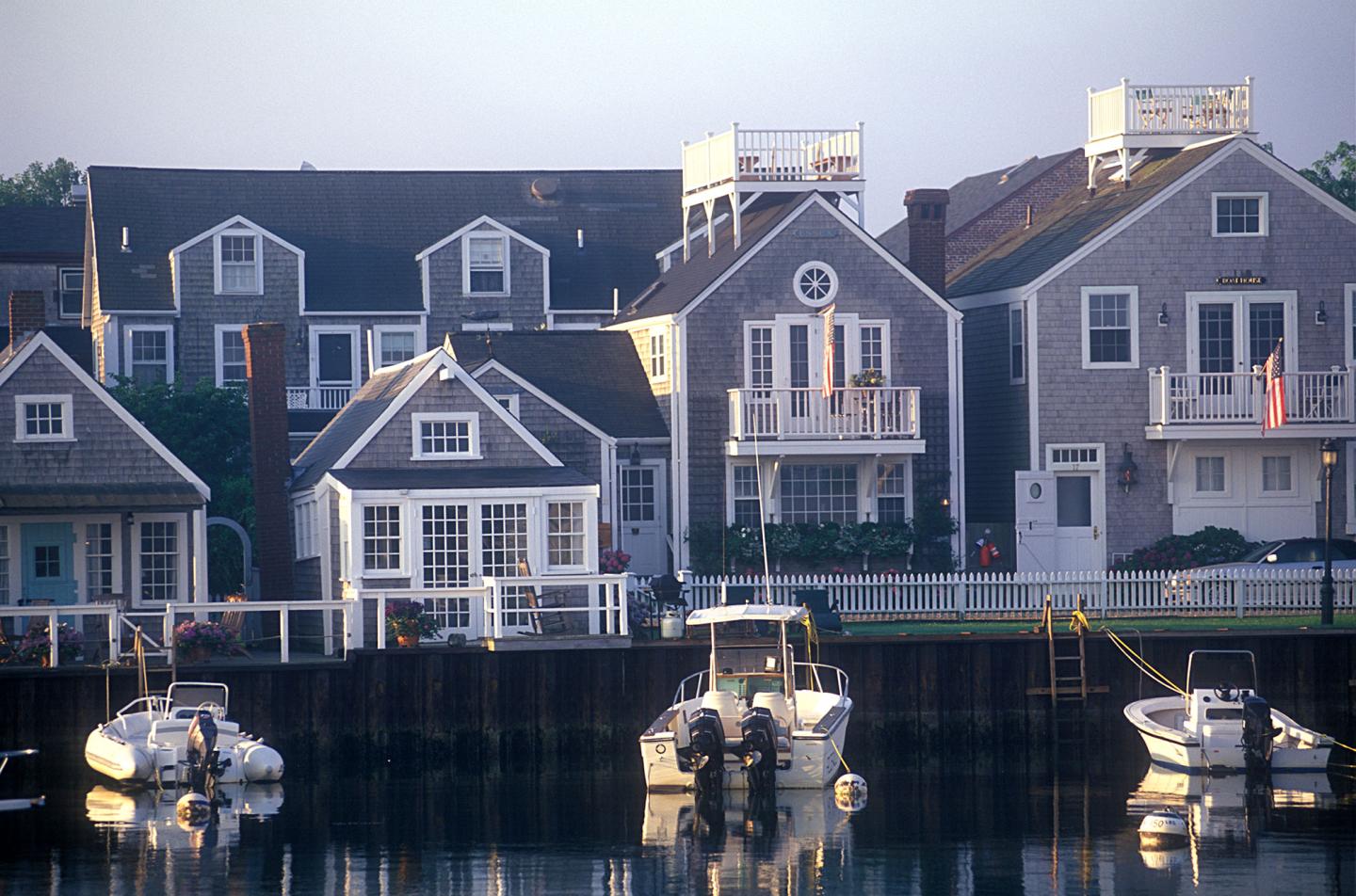 Kindra Clineff MOTT
3. Three-way tie:
Martha's Vineyard & Nantucket, MA
That these Massachusetts islands made it onto our best honeymoons list is no surprise — they have long been popular with travelers of all sorts for their natural beauty, sandy beaches and fresher-than-fresh seafood. Take a bike or moped to popular sights on Martha's Vineyard or seek out the quiet beaches of Nantucket — just make time for a stop at Heavenly Hash Ice Cream on the Vineyard, recommends one fan.
Champlain Valley, VT
Northern Vermont's Champlain Valley has all the ingredients for a perfect honeymoon — beautiful scenery, farm-fresh food, and all kinds of fun things to do, from swimming, boating, hiking and skiing to shopping, beer tastings and farm visits. Whether you choose to stay lakeside or hide out in the mountains, all of the region's attractions will be close at hand. What our fans said: "My wife and I actually visited Sterling Ridge Resort in Jeffersonville, VT, before we got married. We loved everything about it; mountains, lakes, hiking and most of all, the peace and tranquility. We spent our honeymoon there and also spend our anniversaries there. Our favorite escape!" - Chris H.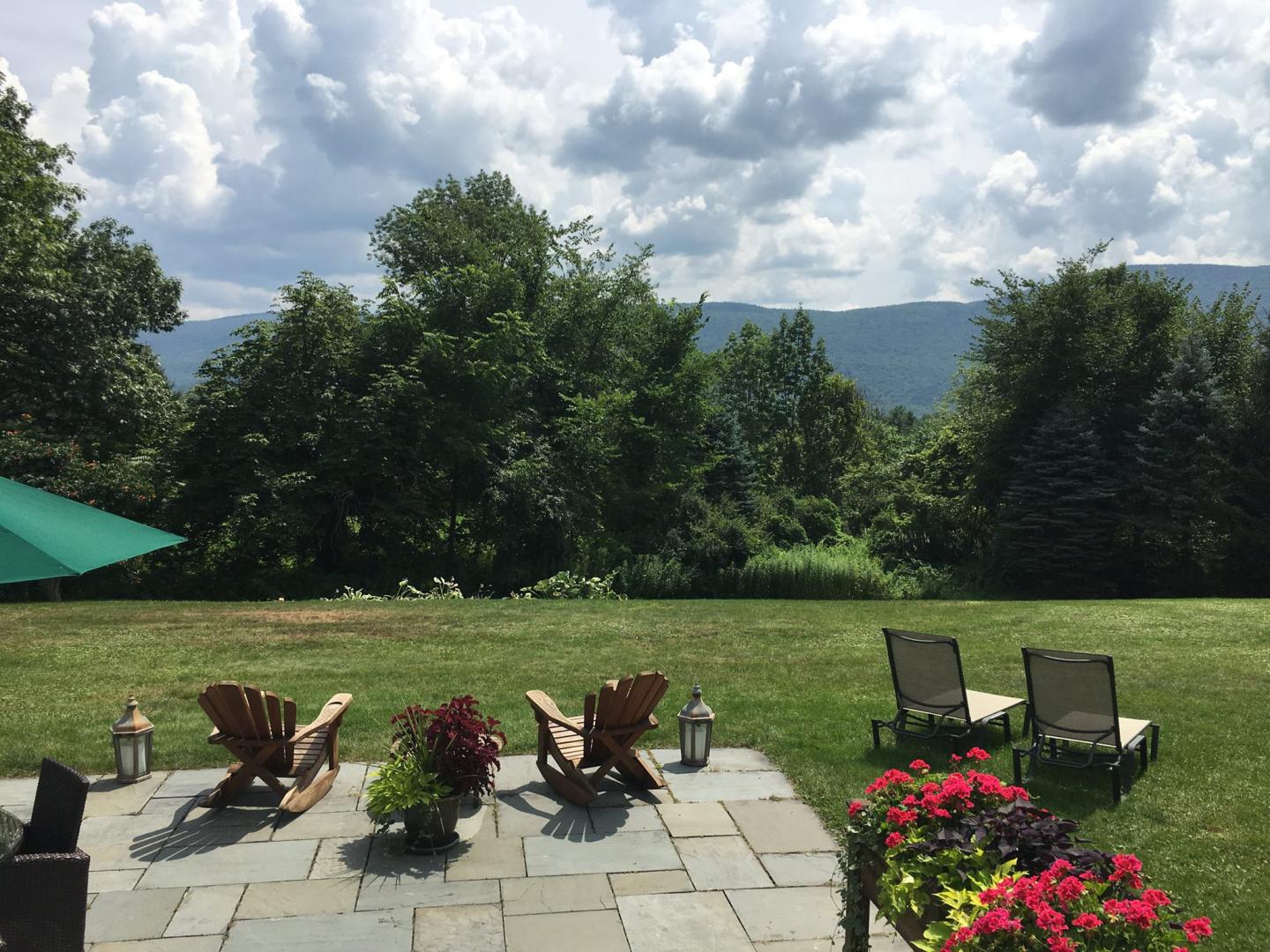 Southern Vermont
Also tied for third, the quaint towns and rolling mountains of southern Vermont make a picturesque background for any honeymoon. While there's plenty to induce you to stay in and enjoy your sweetheart's company, there's also a lot to tempt you outside, whether it's to kayak on one of many ponds, go shopping in Manchester, or admire the view from a mountain top (take a lift or gondola if you don't want to hike). We recommend: Make Manchester, Vermont, your home base — beautiful Vermont inns abound in this historic resort town. It's easy to get to many of southern Vermont's attractions, like hiking, fly fishing, and skiing, and there are a number of restaurants, great shopping and art galleries.
2. Newport, RI
Get lost in the narrow and twisting streets of Newport, Rhode Island, a colonial seaport known for its lavish mansions, sailing and music festivals. Newport is a perfect place to don your dock shoes and sailor stripes and enjoy a honeymoon filled with sunny, seashore elegance. Where to stay: Newport boasts a range of accommodations to suit honeymooners of every taste, from inns in the historic downtown or on the waterfront to stylish, modern hotels. With its oceanfront views, the Castle Hill Inn makes a particularly enchanting post-wedding retreat. No matter what you're looking for, finding a perfect Newport honeymoon destination should be a breeze.
1. Southern Maine Beaches
Our fans raved about the romantic potential of the seacoast of southern Maine, and especially mentioned the town of Ogunquit, ME for honeymoons. They named the three miles of sandy beach, the beautiful Marginal Way coastal walk, vibrant nightlife and award-winning restaurants as the highlights of the town. Said Karen A.: "Many newlyweds fall in love with Ogunquit and return year after year to celebrate their anniversaries!" With so many beautiful beaches in southern Maine, your perfect honeymoon destination is right at your fingertips.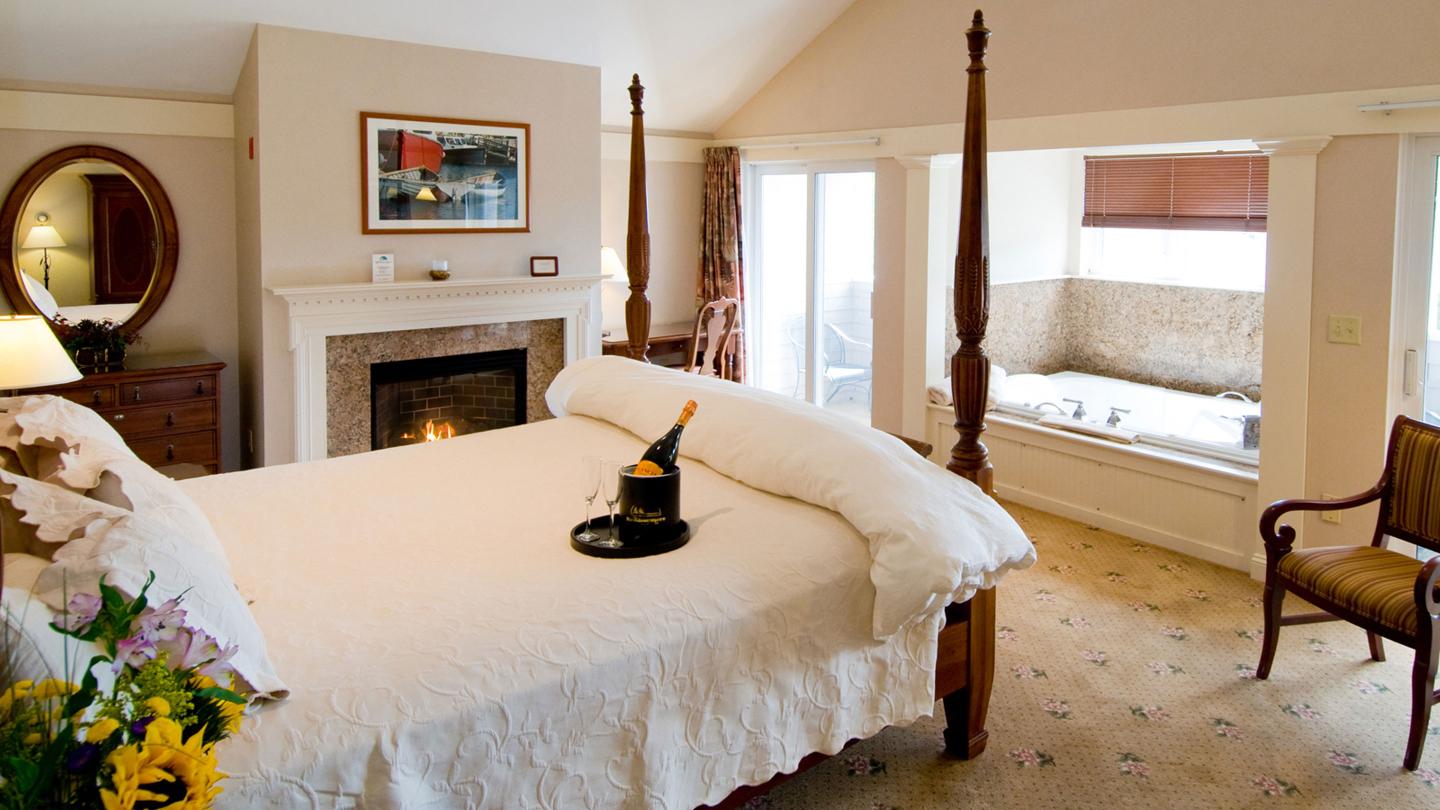 What our fans said: "My husband and I honeymooned at the Meadowmere Resort located in Ogunquit, ME. We couldn't have had a better experience! Our room was gorgeous with balcony and in-room hot tub/jacuzzi, and the shops and beaches were 5 minutes away by foot. Ogunquit was very scenic... Beautiful beaches!" - Mrs. C. Photos: 76 Main, Nantucket, MA; Inn at Ormsby Hill, Manchester, VT; Meadowmere Resort, Ogunquit, ME.