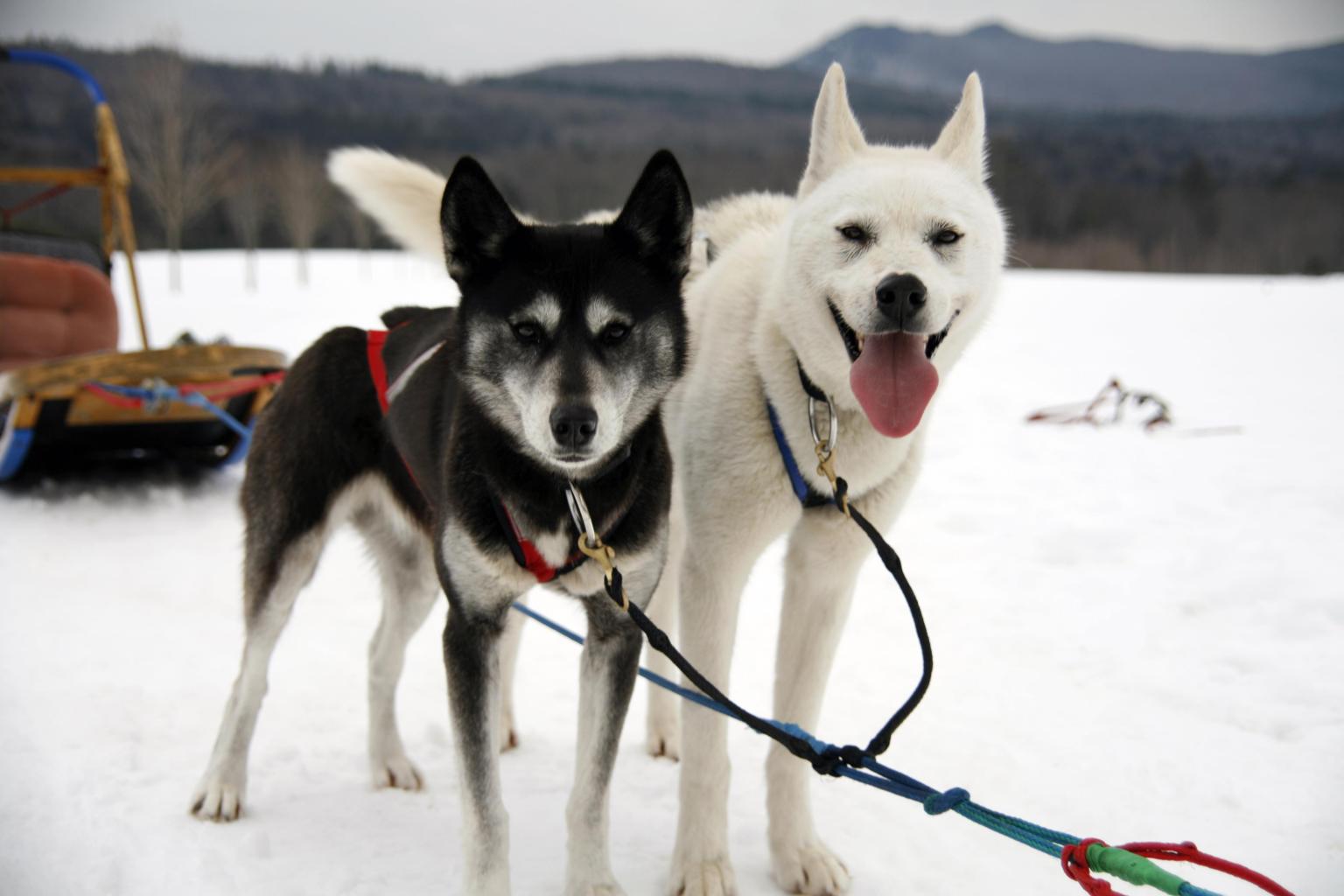 New Hampshire Division of Travel and Tourism Development (NHDTTD)
3. Three-Way Tie
Nashoba Valley Ski Area
Don't let the name fool you — Nashoba Valley Ski Area is considered one of the premiere snow tubing destinations in all of New England. This non-skier winter destination is just 45 minutes from Boston, and it will have you hitting the slopes with no skis required. Not only does it have eighteen runs to conquer, it's also open seven days and nights a week, so you can tube under the moon and stars . As long as you can make it up the mountain, it's all downhill from there.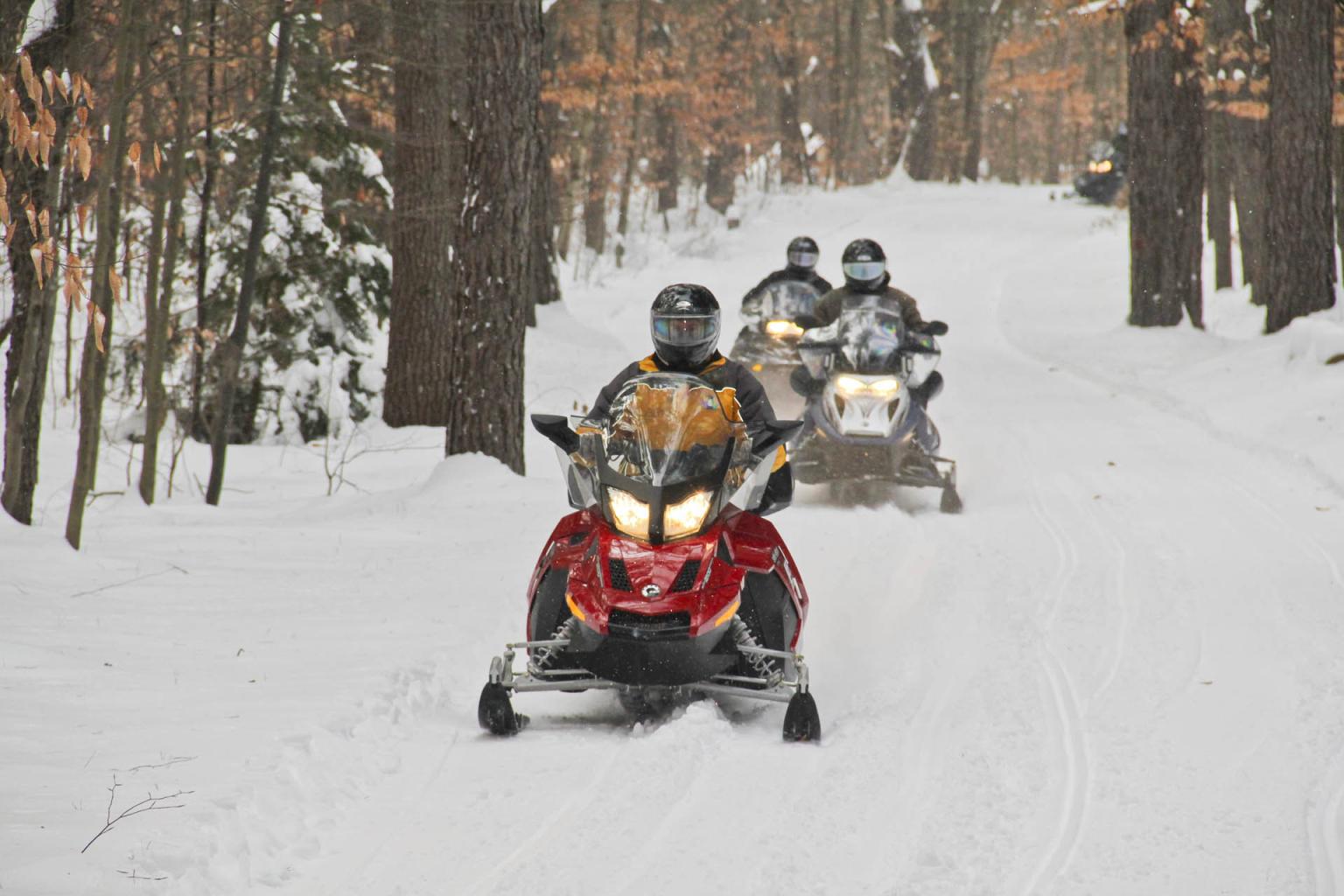 Photo: NHDTTD
Portsmouth, N.H.
Waste your winter days by the water in Portsmouth, N.H. — this seaside city serves up fun year-round. Take shelter from the cold inside G. Willikers! bookstore and toy shop off Market Square and get in touch with your inner five-year-old. The store is a family affair, now in its second generation of ownership, so bring the kids and enjoy some whimsical fun. Of course, no vacation to Portsmouth, in winter or otherwise, would be complete without a trip to the beach. Head six miles from downtown and get some exercise (of the non-skier variety) by taking a stroll along Wallis Sands State Beach. Just don't get too close to the water — it's pretty chilly this time of year.
Yawgoo Valley, R.I.
Like the Nashoba Valley Ski Area, Yawgoo Valley offers winter fun for houses divided on the skiing front. Skiers can devour 36 acres of the only skiable terrain in Rhode Island while the non-skiers in the family sail down the snow tubing runs. Spend long mornings on separate slopes but come together for a shared lunch at the Max Restaurant. Plus, since Yawgoo Valley is located a mere 20 minutes from Newport and Warwick, non-skiers have any easy escape from the mountain.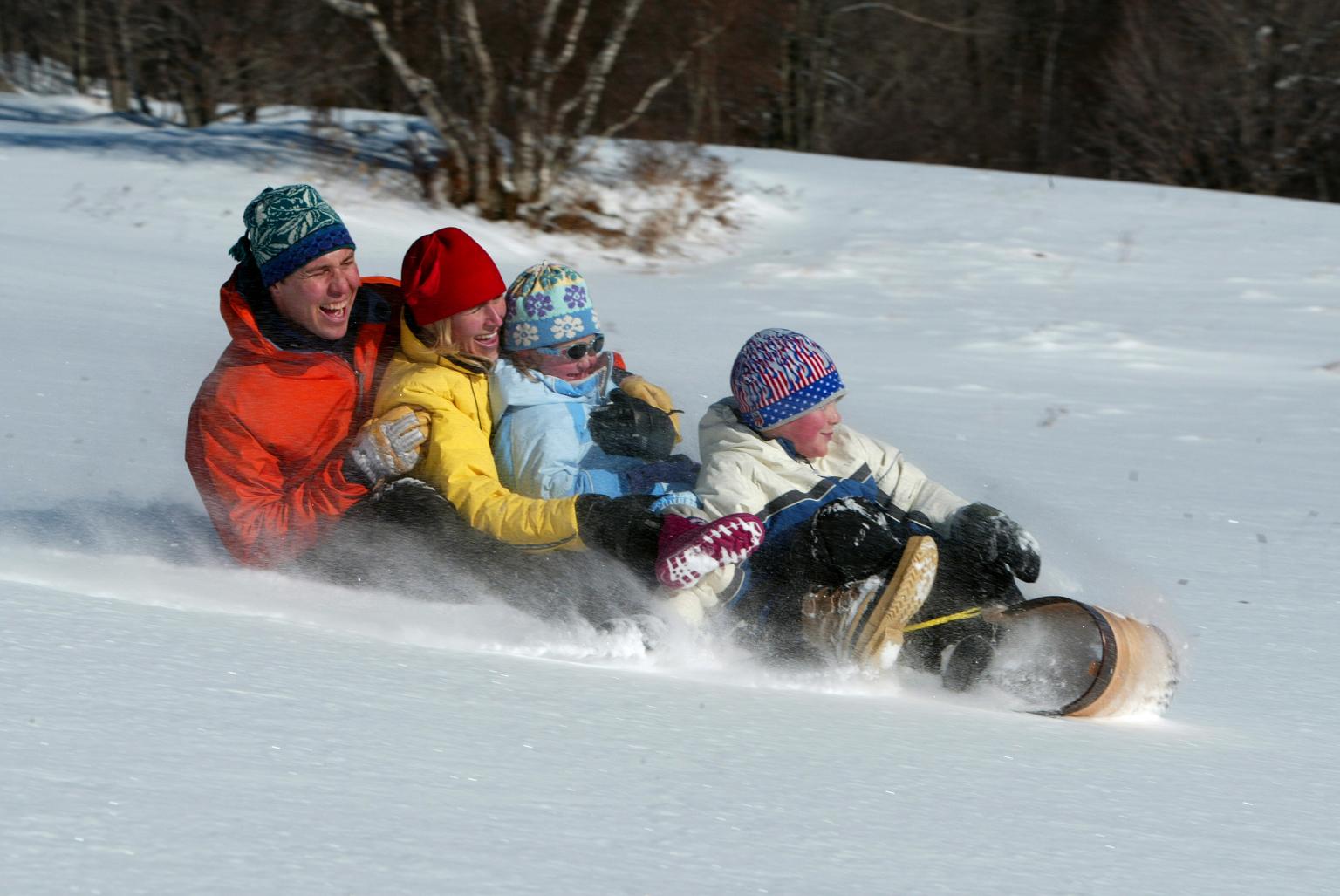 VT Department of Tourism & Marketing
Admittedly, there's plenty to love about the Champlain Valley in any season, so it comes as no surprise that our Facebook fans would advocate its non-ski related charms. One fan in particular raved about Burlington, Vt.: "Winter is my favorite time to just wander along Church Street, and I think the icy lake and snowy Adirondacks make for some of the best views of the year at the waterfront." It's true that whether you're shopping in Burlington, snowshoeing across farmland, or exploring the vast number of towns that make up the Champlain Valley, you'll always have a beautiful, snowy backdrop to enjoy. Head south and explore the charming town of Vergennes, and grab a cappuccino at the Vergennes Laundry before hiking at Button Bay State Park. If your idea of non-skiing fun doesn't involve the outdoors, warm up with a beer, wine, and spirits tour of Middlebury (believe it or not, there's seven different places to visit). No matter what avoid New England's ski obsession means to you, you'll find it in the Champlain Valley.
1. White Mountains of New Hampshire
Far and away, the most popular winter destination for non skiers was the White Mountains of New Hampshire. While skiing may be their claim to fame, these sublime peaks host a universe of surprises for non skiers to explore. In fact, our fans couldn't help but rave about the diversity of options, touting everything from snowmobiling to ice skating to shopping. You can even join up with the International Ice Climbing School to ascend Mount Washington. Once you've conquered the mountains, descend to nearby Lincoln, N.H. to marvel at the famous Lincoln Ice Castles. If you crave the hustle and bustle of a ski town, make North Conway your home base for your outdoor excursions so you can spend your evenings in this hamlet's hopping downtown. Whether you want to summit a mountain or just explore a nearby town, there's no shortage of winter destinations in New England for non-skiers. Don't see your favorite spot on the list? Share it with us on our Facebook or Twitter.
You might also like...