7 of the Best Places to Travel Alone in New England
A solo adventure differs from a group vacation in a lot of ways. From what you should bring to how you should get around, there are countless tips you should know before traveling solo. But then, there's the all-important question: Where should I go? If you're thinking about where you can choose to spend a solo adventure, we've got you covered. Here are seven of the best places to travel alone in New England.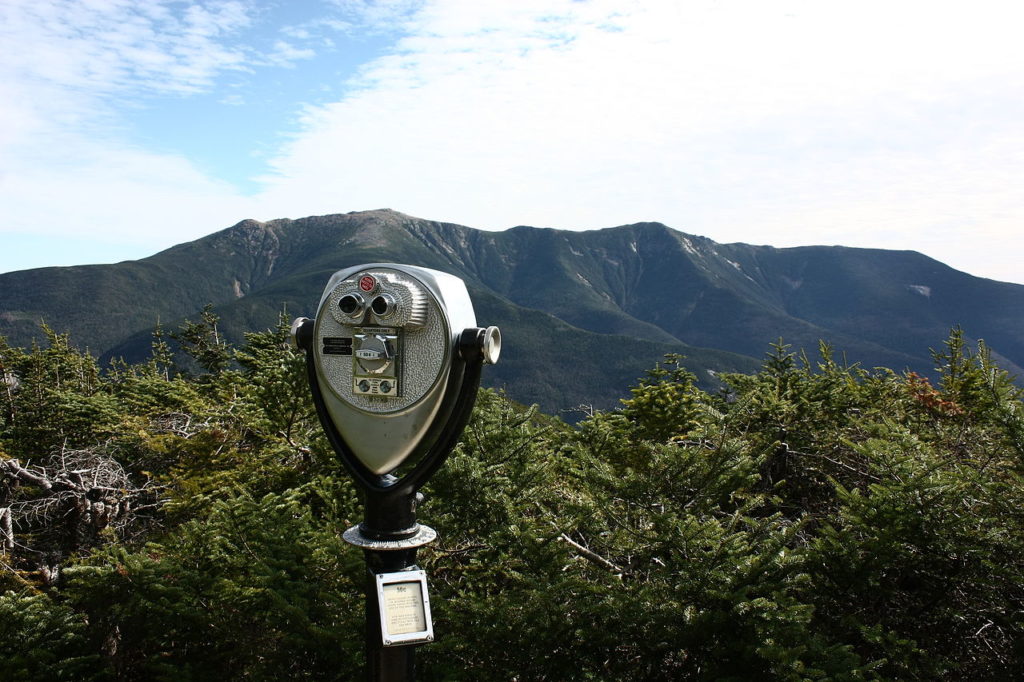 7 of the Best Places to Travel Alone in New England
It's no secret that New Hampshire is a top go-to for outdoor recreation, and the Cannon Mountain region has it all for outdoor enthusiasts. With miles and miles of trails free to hike, bike, and explore through Franconia Notch State Park and the White Mountain National Forest, your solo adventure can hit all of your favorite wilderness activities in one swing. Set aside some time to pitch a tent at one of nearly 100 wooded campsites, where you can find spots for fishing and boating between the 38-acre Echo Lake, Profile Lake, and the Pemigewasset River. In the wintertime, you have 95 ski trails to choose from, including the highest ski area summit in New Hampshire at 4,080'.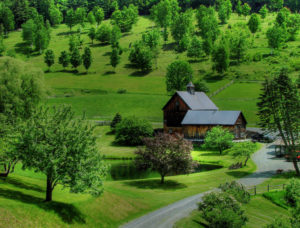 While the town of Woodstock features something to do for every season, this area is also a great fit for spa-goers and those looking to unwind — between destination spas at resorts and inns and several day spas, your relaxation needs will be more than fulfilled even before you take a scenic walk backdropped by picturesque mountain views. The charm of the Green Mountain State is represented by The Billings Farm and Museum, which features a working dairy farm and holds a Harvest Festival every October.
If you're looking for something with a little more people-centered activity, Old Orchard Beach is the place. The combination of historic New England charm and modern development is exemplified by the Palace Playland, one of the last old-fashioned seaside amusement parks in the country, and the thrill-ride oriented Funtown Splashtown USA. The screams of the ride-goers are only matched by the booming of the fireworks display taking place every Thursday night during the summer, preceding weekends of active nightlife. Topped off with piers stretching out along beaches that are consistently-voted as the best in Maine, this is both a beautiful and excitement-filled destination for solo travelers looking to broaden their horizons.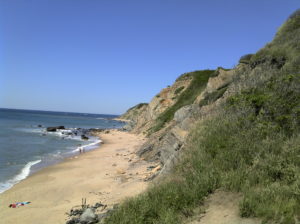 Looking for a more remote getaway for your solo trip? Block Island hits the sweet spot for introverted travelers. Located ten miles offshore, you can find a quiet spot for yourself along miles of coastal bluffs, pull out your favorite book or watch the sailboats roll by on the sound. Head inland for countless trails to explore by foot or by bike rental, and don't forget your binoculars — there are over 150 unique bird species on the island, making this a popular location for watchers.
Located along the Mystic River and Harbor, this is a historic town that proudly presents the best of coastal Connecticut. The Mystic Seaport is a true blast from the past, resembling a 19th-century seafaring village with horse carriages traversing around historical ships and buildings — which is a great complement to the Mystic Aquarium, one of Connecticut's largest aquatic attractions. With incredible farmer's markets to boot happening on a near-daily basis, you can grab some of the freshest local seafood on your way from one nautical New England locality to the next.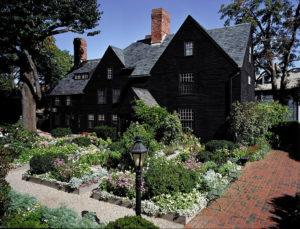 The 1692 Salem witch trials have left the town of Salem with more than enough to see and do in the present — the town is chock-full of spooky exhibits, tours, and museums. Catch a five-star show at the Gallows Hill theatre and visit a 4-D haunted house after your tour through Salem's finest shops, restaurants, and historic structures. Witches beware, but travelers will rejoice in the countless opportunities to fulfill their solo journeys in a destination that's just as much fun as it is educational.
Traveling alone is about self-exploration and indulging into a new location — making it an increasingly popular type of experience. Explore the best places to travel alone in New England with our current special packages for solo travel and find the right fit for you. Happy travels!
You might also like ...