1. Watch the Red Sox at Fenway Park
America's pastime has signaled the beginning of spring for over a century. And despite your team allegiance, the fact that Fenway Park is the oldest baseball stadium in the country—dating all the way back to 1912— warrants a visit. Getting Red Sox tickets at Fenway and sitting back to watch the past World Series champions is a practice in Boston pride, history, and culture. Try a Fenway Frank and gaze out at the Green Monster. After the game, stroll back to the nearby Beacon Inn or the Inn at Longwood for a good night's sleep.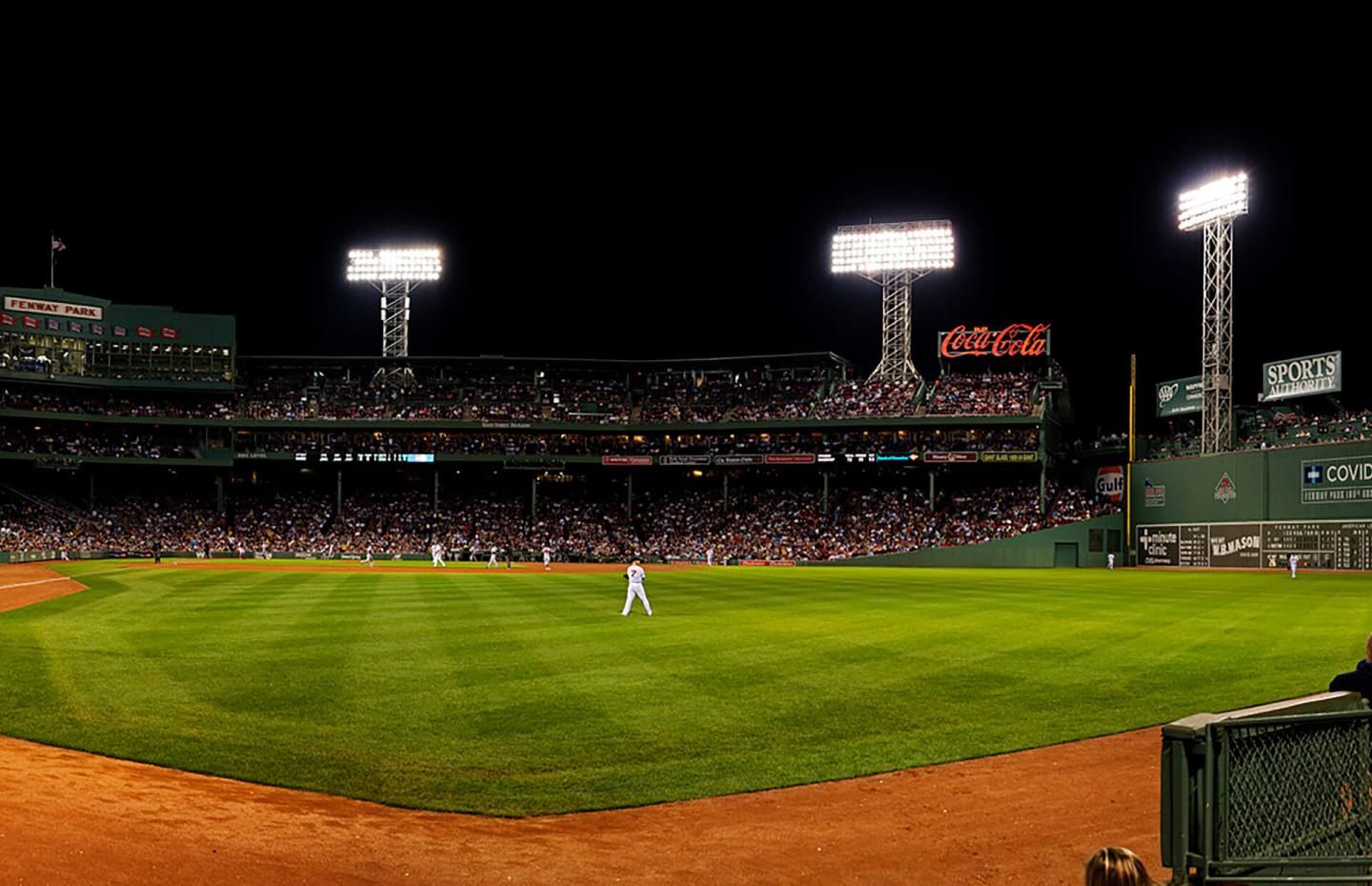 Photo by Dustin Gaffke (CC Flickr by 4.0) https://www.flickr.com/photos/onepointfour/7997923464
2.  Walk, Bike or Boat the Charles River Esplanade Springtime means cherry blossoms along one of the Atlantic Ocean's most important tributaries, and amazing outdoor things to do in Boston. The Charles River Esplanade is a public park with over 900 acres of land and water. Make your way along the river all the way to downtown and out to the Boston Harbor. Rent bikes with Back Bay Bicycles or Cambridge Bicycle Rentals and boats with Paddle Boston and keep an eye out for the iconic crew teams from one of Boston's many prestigious universities.
3. Taste Boston's Famous Seafood, Beers, and more After you've gotten your exercise and worked up a healthy appetite, feast on a bowl of New England clam chowder or a Boston lobster roll. For dessert, head to Little Italy in the North End for famous cannolis at Mike's Pastry. Wash it all down at one of Boston's famous breweries. Harpoon Brewery, Samuel Adams, Cambridge Brewing Company, Idle Hands Craft Ales, and Mystic Brewing make up only a handful of Boston's must-visit breweries. Boston beer tours often include free tastings and a history lesson on Boston's illustrious heritage of brewing.
4. Explore the Institute of Contemporary Art The flowers that come with springtime in New England usually require a few showers as well. Luckily for those visiting Boston in spring, there are incredible things to do in Boston on a rainy day. The Institute of Contemporary Art (or ICA) has consistently pushed the boundaries of contemporary art since its founding in 1936. The ICA features living artists, and is constantly highlighting those who are navigating through new frontiers in the art world. Visiting the ICA in Boston is often paired with a delicious meal and a night at the downtown Boston Park Plaza Hotel.
5. Stroll through history on Boston's Freedom Trail Visiting Boston's Freedom Trail in the spring is fantastic. An interactive route that includes 16 sites and two and a half centuries, this history lesson feels more like scavenger hunt than a museum and is great for families. A Freedom Trail tour can be guided or self-guided and explored on foot or by hopping a trolling to roll between sites. However you choose to explore Boston's Freedom Trail, make sure to stop at the legendary Faneuil Hall and experience the open-air markets on cobblestones dating back to Pre-Revolutionary times. The central Omni Parker House is just a few steps away. Faneuil Hall Marketplace - North Marketing Building
6. Climb aboard a Boston Duck Tour We know what you're thinking: "why don't I just wear a giant sign around my neck that says 'tourist'?" But rest assured, this isn't your average bus tour. A Duck Tour is one of the most fun and unique things to do in Boston. Founder Andrew Wilson began taking visitors around the city streets and waterways on amphibious World War II DUKW vehicles in 1994 and he hasn't looked back since. Tours leave from the New England Aquarium, The Prudential Center, and the Museum of Science. Stay at the Colonnade Hotel alongside the Prudential Center and you can hop right on a tour after an elevator ride up to New England's highest observation deck.
7. Whale Watch from Boston Harbor Boston Harbor, with its iconic ships and boardwalks, is a springtime attraction in Boston in and of itself. Explore Boston Harbor and head out onto the high seas on a world-class whale watch. Humpbacks make their way through the area from mid-March all the way through October, so whale watching in Boston in the spring is wonderful, and sightings are guaranteed. Now that you've got an checklist of things to do, the next challenge is deciding where to stay in Boston.
Photo Credit: Massachusetts Office of Travel and Tourism