Dare to be Different: 4 Unique Winter Activity Ideas in New England
There are only so many times you can take off down the same slopes and snowshoe paths before you start believing the options for winter fun have run their course. Before that happens, we have four lesser-known pastimes to prove otherwise. From glistening sights to exhilarating frosty feats, consider these winter activity ideas when searching for new things to do during your next winter trip to New England.

Dashingly Different: 4 Unique Winter Activity Ideas in New England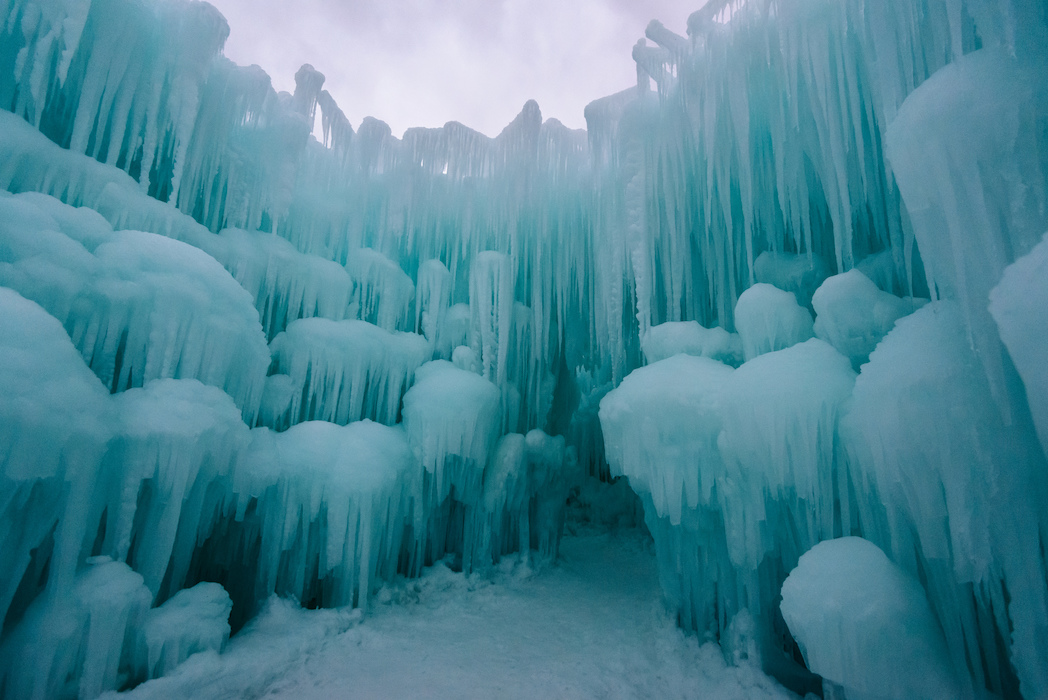 Practice Your Royal Mitten Wave: Ice Castles
Bundle up! The Ice Castles of Lincoln, N.H. may not be fit for ball gowns, but they are given the royal treatment when it comes to dazzling designs. Featuring an array of archways, turrets, and tunnels (and nearly 25 million pounds of ice), you won't regret adding this acre-sized attraction to your list of winter activity ideas in the White Mountains. There's no wrong time to visit: during the day, the castle walls are a bold natural blue that present photo opportunities aplenty, while a dusk trip brings about vibrant views as the castle walls light up with colorful LEDS from within.
Take to the (Winter) Wind: Snowkiting
We've got dog sledding, ice skating, ice sailing, and just when you think there are no other ways to glide across a frozen lake for fun we introduce: snowkiting. Similar to kiteboarding, this unique winter sport relies on the power of a parachute-like kite and the wind to help you glide along a snowy surface by ski. Although there are many frozen lakes in New England to set off on your first snowkite adventure, a beginner's best bet is heading to North Conway, N.H. to learn the ropes with the pros. Hardwater Kiting offers lessons for beginners and provides all the equipment you need — just bring a helmet!  
Glide Over the Snow and Ice (Literally): Winter Ziplining
If you think the hemlocks, birch, and sugar maple of Vermont look stunning covered in snow from below, just imagine an afternoon flying over them. ArborTrek at Smugglers' Notch in Stowe, Vt. keeps the ziplining fun soaring straight through the snowy season with a fully guided canopy tour. With over 4,500 feet of zip line at the ready, this is one winter activity idea sure to please any nature lover or adrenaline junkie.  
Experience A Winter Activity Gone to the Dogs: Skijoring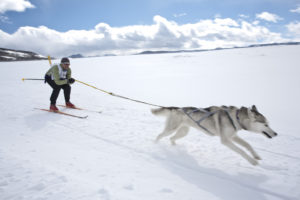 Fly by the seat of your pants and the power of dog paws on an adorable outing of skijoring, a combination of Nordic skiing and dog sledding. With skis strapped to your feet and a harness around your waist, it's a team effort as you become part of this dynamic doggie duo. Give it a try at New England Dogsledding in Bethel, ME (conveniently close to the Bethel Inn Resort). Just bring your Nordic skis and a furry friend (or get acquainted with one of the resident dogs) and experience the winter trails in a tail-wagging new way.
No matter how much you live for the snowy season, everyone needs a warm place to duck into after a day of winter play. After choosing one of these winter activity ideas to embark on, take a look at the nearest inns and hotels to enjoy the wonders of winter from the comfort of a warm bed or fireside lounge chair.