Family-Style Scares
Of course, not everyone in your family may be up for some truly bone-chilling experiences this month and that's okay. New England has plenty of family-friendly Halloween activities that are appropriate for everyone in your clan, whether you're looking out for your brave-faced little ones or you know that even the adults in your crew can scare just as easily as the kids.  
Animal-loving children will be thrilled with Boston's Franklin Park Zoo's annual Zoo Howl, which takes place Oct. 26 and 27, 11 a.m.–3 p.m. Kids are invited to dress up in their Halloween finery and trick or treat among the animals (who, by the way, maybe doing a little celebrating of their own, complete with festive pumpkins). Special zoo activities that are additionally taking place during Zoo Howl include a costume contest, howling contest, and puppet shows. 
Enhance your trip to Boston with a stay at XV Beacon, which is offering a special Halloween on the Hill package just a few days later. Guests who stay Oct. 29–31 enjoy 20 percent off room rates and a trick-or-treat turndown service. Plus, the Beacon Hill neighborhood of Boston is just a great place to be during the fall season!
Another zoo-centric event takes place at Roger Williams Zoo in Providence, Rhode Island. The Roger Williams Zoo Jack-O-Lantern Spectacular occurs regularly all the way through Nov. 3, so you have plenty of time to catch the event. During this time, the zoo's Wetlands Trail is home to thousands upon thousands of beautifully carved jack-o-lanterns, to thrill every member of your family, and, on weekend nights, guests are invited to dress up and enjoy some live entertainment. 
Just a short drive away, you can book a stay at the Hotel Viking in Newport. Just make sure to book the hotel's Fall in New England bundle, which is available through Nov. 30. The bundle comes with discounted parking, a $50 gas card to get you around this tiny state and even a picnic basket filled with goodies!
In Vermont, the state's largest Halloween event is the Halloween Family Fest, a free admission, indoor attraction everyone will love. There's trick-or-treating, of course, but also a costume parade, face painting, storytime, games, giveaways, and even bouncy houses. The event takes place on Saturday, Oct. 26, from 1–4 p.m. 
Stay at Stoweflake Mountain Resort & Spa while you're in the area. There's no better time to experience the wondrous beauty of Stowe's fall foliage. The resort will even help you out with its Stowe Glow package, which includes 20 percent savings on accommodations, daily breakfast, 20 percent savings on lunch and dinner at on-site restaurants, Vermont maple treats, self-guided foliage and brew tours, 20 percent savings on spa treatments and full access to all the resort's amazing amenities. It's the perfect choice for families looking for a resort where everyone can have a good time. Kids can enjoy a trip to the pool, while parents relax at the spa (you won't want to miss one of the locally-inspired treatments, like the Vermont maple sugar body polish) or in the steam room.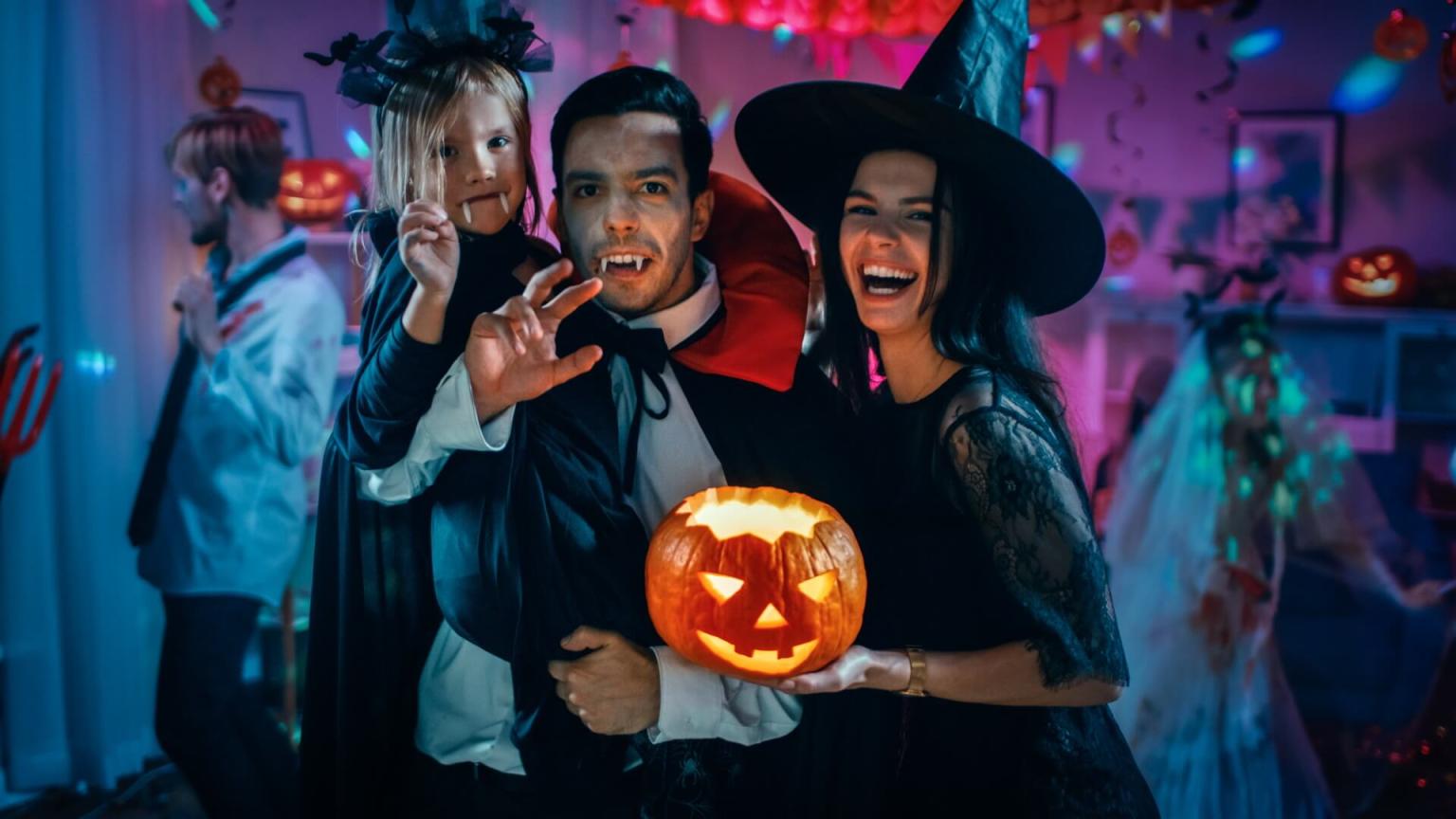 Scream-Abundant Scares
All of the above might seem far too tame for you and your friends. If that's the case, and you want to go somewhere you can find real terror, then look no further, because New England certainly isn't limited to Halloween treats. It has plenty of terrifying tricks up its sleeves as well. 
One of your options is The Ghoullog, an annual event that takes place at Cranmore Mountain Resort in North Conway, New Hampshire. The Ghoullog has been running for 13 years and its heavily advised that children do not attend, as things can get pretty gory. Over nearly an hour, guests wind their way through 15,000 square feet of scares. 
Once it's time to lay your head on your pillow (if you can sleep, that is!), you can at least rest easy knowing that you saved a few dollars on your stay. North Conway's Red Jacket Mountain View Resort & Indoor Water Park is offering 20 percent off stays of three or more nights, through Nov. 21. 
If you're planning to visit Connecticut this fall instead, you can still get your spooky fix there. The Haunted Graveyard thrills adults only with New England's largest Halloween attraction. Every weekend, visitors traverse a mile of terrifying terrain that includes a creepy graveyard, vampire lair, spooky temple, and a witch's abode. One of the best parts of it all, though, is that the money from your ticket purchases all goes to a good cause — the American Diabetes Association and the Juvenile Diabetes Research Foundation. 
There's a great spot to stay just a half-hour's drive away. The Manor House Inn in Norfolk offers "Falling for Fall" savings through Nov. 21. In addition to saving on your room rate, you'll enjoy perks like free WiFi, a free welcome drink and free gourmet breakfast created using local ingredients.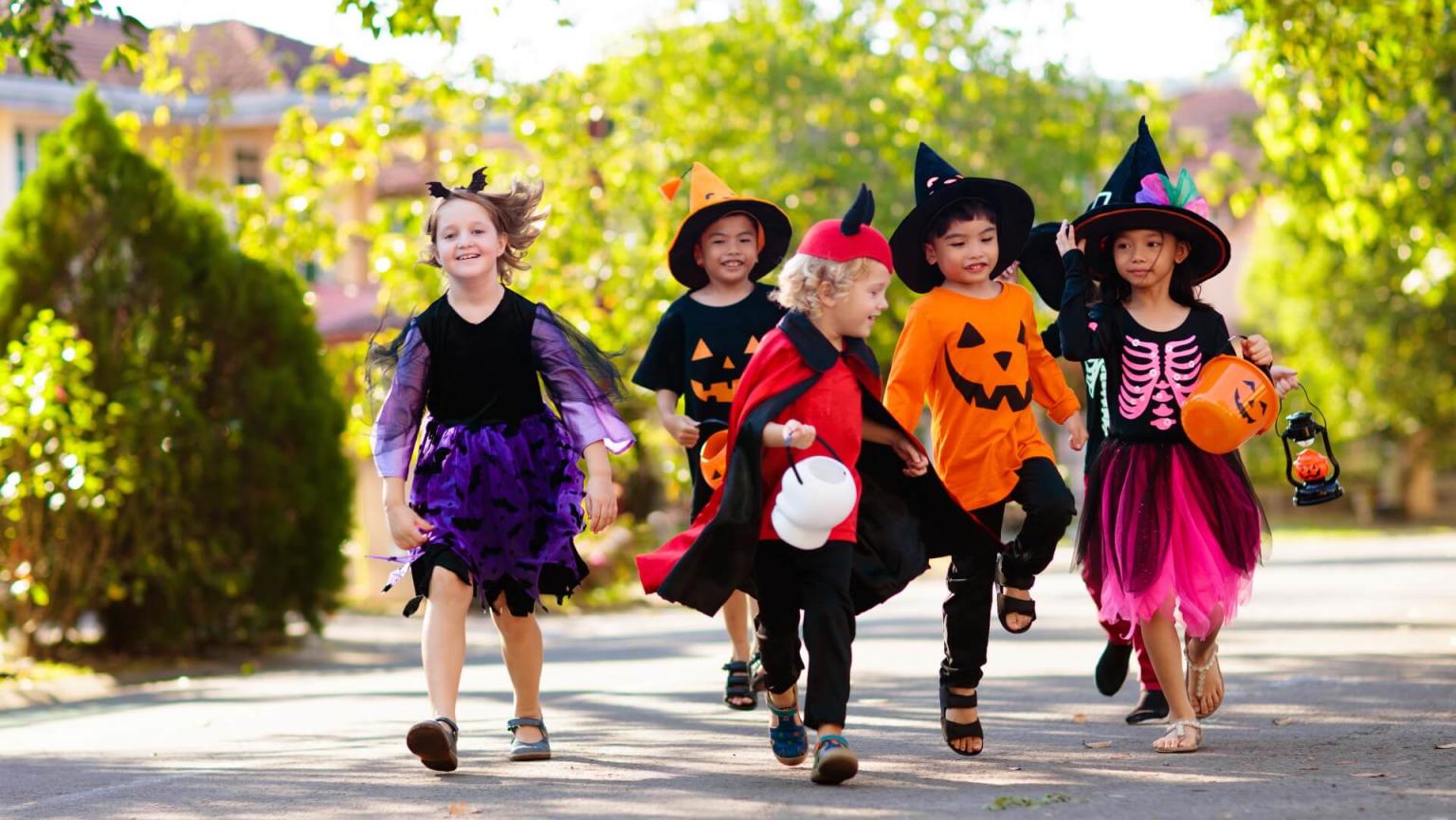 Historic Haunts
How could there be any other first stop on your list of New England Halloween destinations with a touch of history? Salem has it all — the history, haunts, the legends, the scream-tastic events every single night of the month. Whether you're more interested in the town's infamously witchy past, or you'd like to tap into some more modern witchcraft, you can find it all in Salem. Check out Salem's Haunted Happenings calendar for a full list of the month's activities. There are special tours, performances, readings, dinners and more. The big finale occurs the Saturday before Halloween when you have not one, not two, but three costume balls to choose from. 
Looking for a place to stay while you're in town? Go with The Hawthorne Hotel to rest your weary head. It hosts its own Halloween ball and, yes, it is rumored that the hotel is haunted. 
If your interest in haunted history also blends quite nicely with an interest in spooky literature, then you're in luck if you're visiting Maine this month. Sign up for the annual Longfellow's Haunted House tour that takes place at the Longfellow House in Portland. Evening tours are held Oct. 27–Oct. 30 and are all about the various deaths that have occurred in the house. 
Cap off your Halloween getaway to Maine with a stay at Meadowmere Resort Ogunquit. The property's Ghoulish Maine Halloween package includes accommodations (will you brave a stay in haunted Room 2?), dinner at the famous Old Village Inn, daily breakfast, wine and cheese, and late checkout. Plus, you're just minutes away from a famous corn maze that's sure to give you Children of the Corn flashbacks.