In the Spirits of Spring: 6 Spring Cocktail Recipes from New England Inns
In New England, the transition from winter to spring feels like a Hollywood musical scene. The windows are thrown open, the birds start singing, and all of our surroundings feel suddenly saturated. To give this seasonal scene the full Hollywood treatment, sip on one of these refreshing spring cocktail recipes courtesy of our New England member properties.

Spring Peeper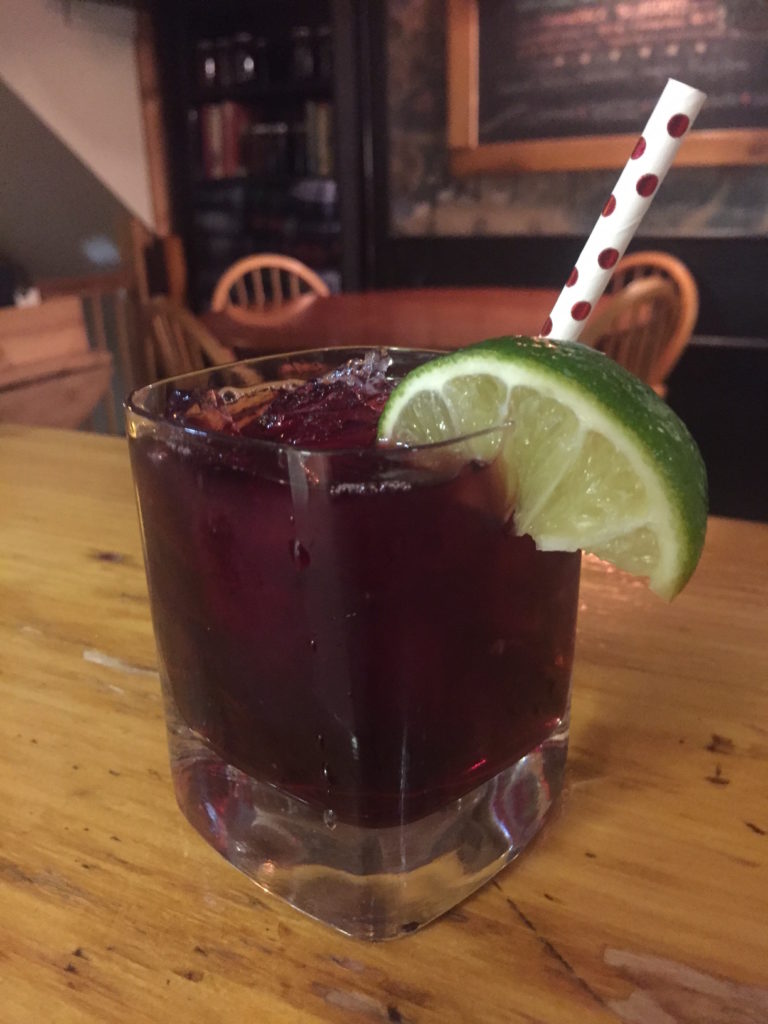 When in doubt, add wine and refine. Spicy, sweet, and savory flavors collide in this must-make spring cocktail from The Inn at Weathersfield.
What You Need:
2 oz. red wine, such as Cabernet Sauvignon
½ oz. dark maple syrup
½ oz. fresh lime juice
1 oz. Bulleit Rye whiskey
How to Make It:
Combine all ingredients and shake with ice. Enjoy over ice or up with a lime wedge.
Day at the Beach
If there's one thing this Omni Mount Washington Resort spring cocktail proves, it's that anyone can have a 'Day at the Beach,' no sand or waves required.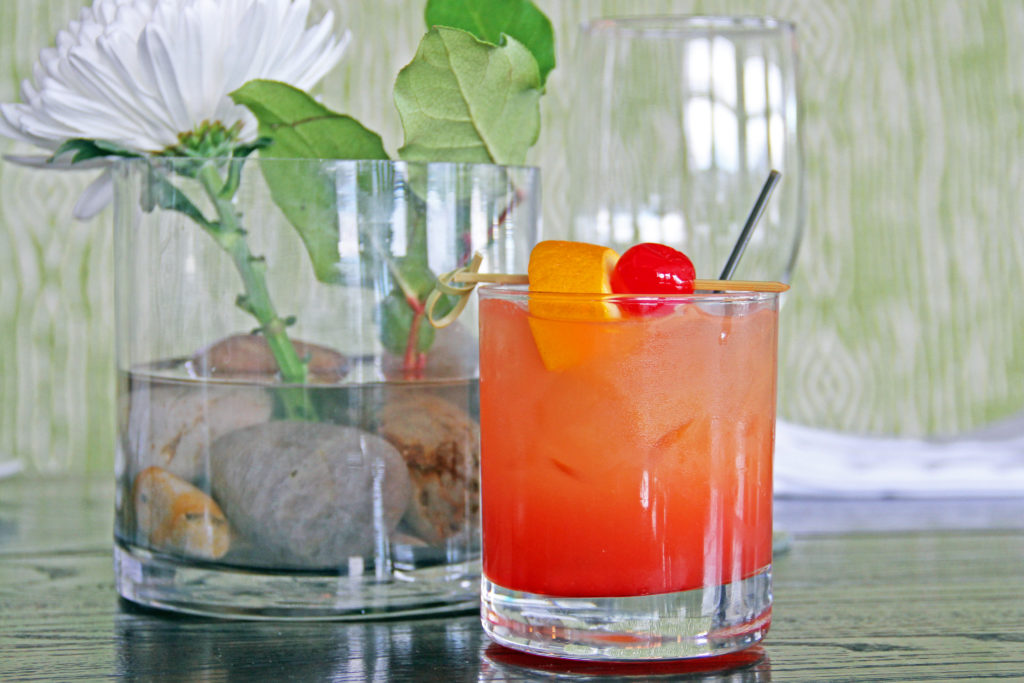 What You Need:
1 oz. Malibu Rum
½ oz. Amaretto
4 oz. of orange juice
½ oz. of grenadine syrup
How to Make It:
Thoroughly combine all ingredients and serve in a rocks glass with ice. Garnish with a slice of orange and a cherry.
Blackberry Blossom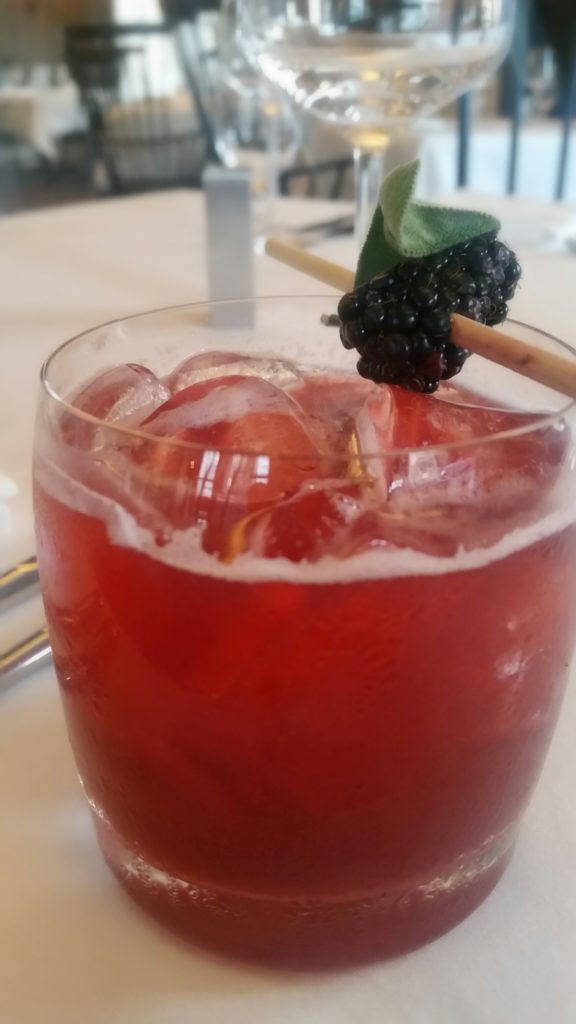 For those who prefer their drinks bursting with berry flavor, muddle together this mixer from the Inn at Hastings Park for a sweet spring treat.
What You Need:
1½ oz. Tequila Blanco
1 oz. lime juice
½ oz. agave syrup
6-8 blackberries
3-4 basil leaves
How to Make It:
Set aside one blackberry and basil leaf, and muddle the rest with lime juice. Add the muddled ingredients to a cocktail shaker with the tequila, agave, and ice. Shake well and double strain into an old-fashioned glass filled with ice. Garnish with the leftover blackberry and basil leaf.
Dusk at the Wharf
Evenings spent lounging out on the deck deserve worthy spring cocktail recipes. Fix up this drink from Madison Beach Hotel for fruity flavor with just the right amount of kick.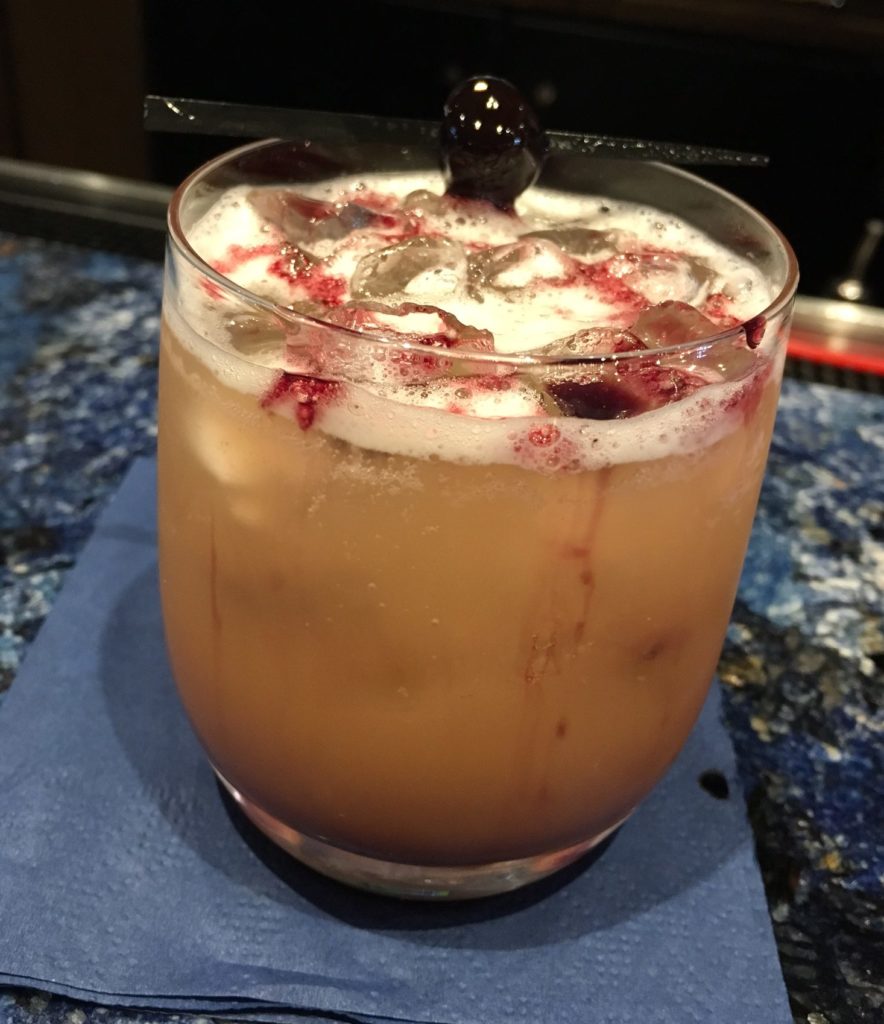 What You Need:
2½ oz. 1800 Jose Cuervo Reposado tequila
¾ oz. orange juice
¾ oz. pineapple juice
¾ oz. grapefruit juice
3 Heavy Dashes Hella Bitters
1 bar spoon (1/8 oz) agave syrup
Drizzle of luxardo cherry juice (grenadine)
Luxardo cherry garnish
How to Make It:
In a pint glass, combine all ingredients except the cherry juice and cherry. Fill the glass to the top with ice, cover, and shake 12 times. Strain the mixture into a chilled martini glass or serve it on the rocks. Drizzle with the Luxardo cherry juice and garnish with a cherry.
Veranda
Margarita lovers, this is your drink of choice from our collection of spring cocktail recipes. This 'rita inspired drink from Stage Neck Inn features a splash of prosecco for the palate and Ancho Reyes for a final spring flourish.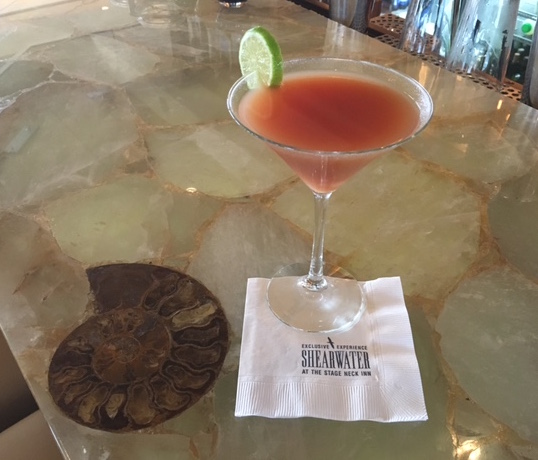 What You Need:
1 oz. jimador tequila
½ oz. Pierre Ferrand Dry Curaçao
½ oz. Ancho Reyes Chile Liqueur
1½ oz. pink guava puree
½ oz. lime juice
½ oz. prosecco
Fresh lime garnish
How to Make It
Shake all ingredients (except the prosecco) very well with ice. Add prosecco to a chilled martini glass and strain the remaining ingredients into the glass. Garnish with the fresh lime.
Martha's Garden
The York Harbor Inn crafted this garden-in-a-glass as a tasty nod to their longtime master gardener. With the perfect balance of minty and fruity flavor, this is one spring cocktail recipe you'll want to tend to all season.
What You Need:
1/2 oz. elderflower liqueur
1/2 oz. Aviation American Gin
2 strawberries, sliced
1 sprig of mint, leaves removed from stem
Sparkling Rose
How to Make It
Fill a shaker glass with ice. Add sliced strawberries and mint that has been "slapped" to release essential oils. Add gin and elderflower liqueur. Shake vigorously. Pour everything, including the ice into a large wine glass. Top with more ice if needed. Fill with sparkling rose and garnish with a mint sprig.
Think you can master the spring cocktail recipes on this list? The only way to know for sure is to make a fair comparison. Give your favorite cocktail a shake on your own, then plan a visit to the New England Inns & Resorts member property that poured it to life.
You might also like ...