Woodstock, Vermont: Woodstock Inn & Resort
Cooking and Foodie Vacation Idea #1: This shire town of Woodstock, Vermont, set along the banks of the Ottauquechee River exudes Americana charm as a quintessential New England village with its old country farms, big red barns, and picturesque covered bridge. This is where you'll find the grand Woodstock Inn and Resort. Dating back to the village's early beginnings in the 18th-century, it not only boasts a sumptuous 10,000-square-foot spa but impressive dining that showcases the flavors of Vermont.
The resort hosts four distinct restaurants offering seasonal menus focused on regional recipes and farm-fresh cuisine, with chefs working closely with its Master Gardener. Ingredients are picked fresh from the resort's Kelly Way Gardens, used in creative, exceptional dishes. Chef Rhys Lewis was handpicked for his extensive experience that has revitalized resort dining with unique culinary-focused programming. He's created and launched garden-inspired interactive guest programs and opened new dining venues, including a farm-to-table and BBQ Grille concepts, before lending his talents to the Woodstock Inn & Resort.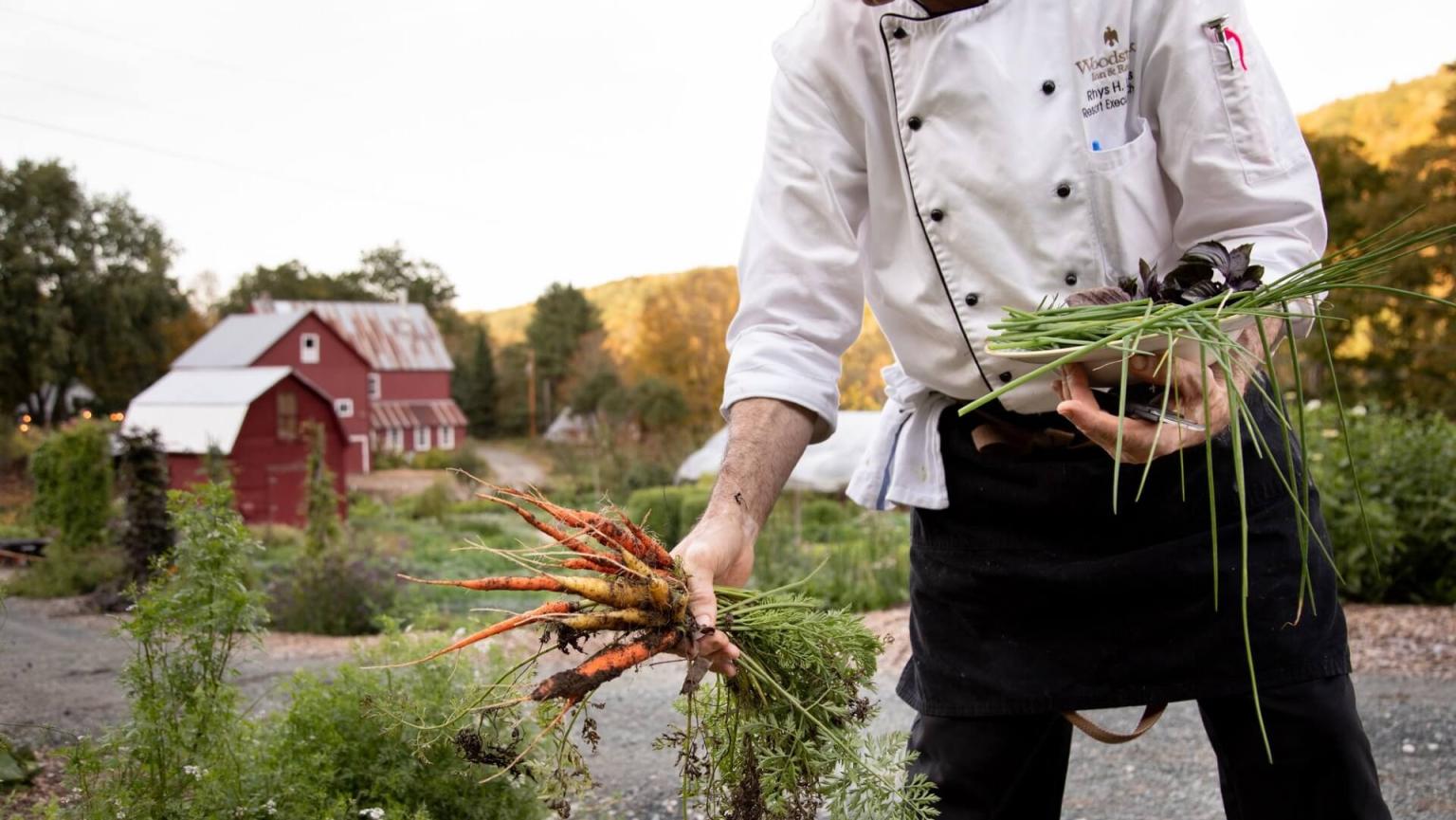 Credit: www.woodstockinn.com/
Essex Junction, Vermont: The Essex, Vermont's Culinary Resort & Spa
Cooking and Foodie Vacation Idea #2:  As a culinary resort and spa, creative dining is the signature feature of The Essex Resort and Spa. Just 15 minutes from Burlington, this Green Mountain property offers a Cook Academy that combines a stay with cooking classes, covering cooking techniques, knife skills and how to create various meals. It's the ideal place for any foodie to base their stay whether taking advantage of the academy or not, providing easy access to Burlington's fabulous Saturday farmers' market and the town's many lively festivals like the Brewers Fest and Art Hop. But you'll want to stick around when it's time to dine, with the resort's signature restaurant, Junction, actually two restaurants in one. It includes a Chef's Table experience and a seasonal menu that's inspired by the finest local ingredients, including a wide variety of grass-fed, dry-aged steaks.
Nicole LaPierre is Junction's Chef de cuisine, with 20 years of professional chef experience behind her. She also happens to be part owner of a local BBQ sauce brand, Richard's Vermont Made Sauces.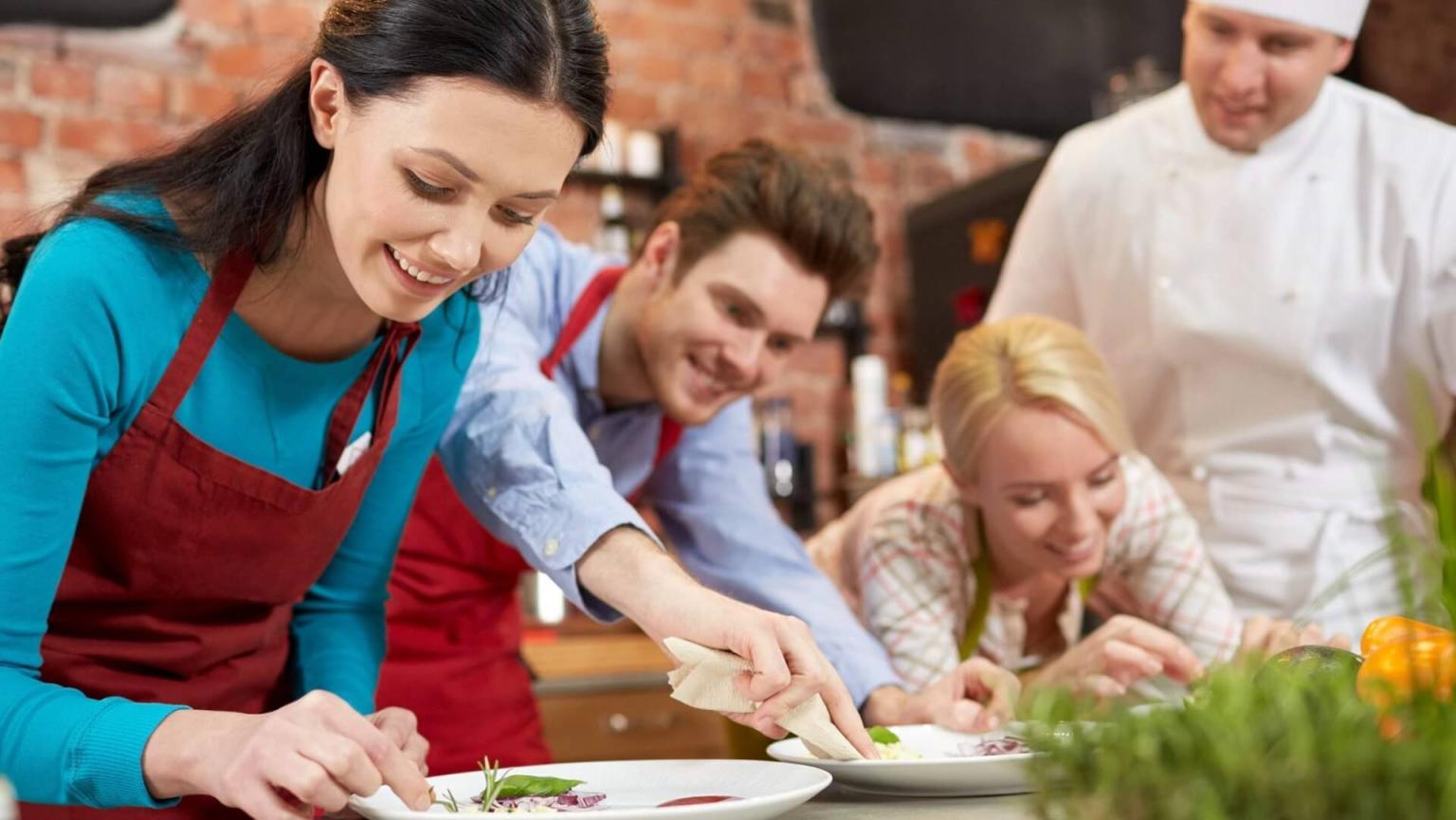 Credit: tableathome.com
Camden, Maine: The Harstone Inn and Hideaway
Cooking and Foodie Vacation Idea #3: The "jewel of the Maine coast," Camden is a picture-perfect destination that could easily be mistaken for a film set. Sailboats glide in and out of Penobscot Bay while waterside seafood beckons. In a state synonymous with succulent lobster, Chef Michael Salmon is known for providing some of the very best – and he's mastered the secret to the perfect souffle too. Along with his wife Mary Jo, he owns and runs the enchanting Harstone Inn and Hideaway, set within 1835 Mansard-style Victorian that's become highly-acclaimed for its world-class cuisine. Also a farmer, growing his own food at his nearby farm, and a friend to suppliers, including those that supply his eggs and his lobster. In a seasonal tourist town known for high turnover in the food and beverage industries, he recently celebrated his 20th anniversary running his restaurant with a loyal following of local diners and guests alike.
Guests not only enjoy fine dining for breakfast and dinner, but they can also look forward to taking one of the inn's famous gourmet lobster roll picnic baskets along for activities like coastal bike rides, kayaking or art browsing.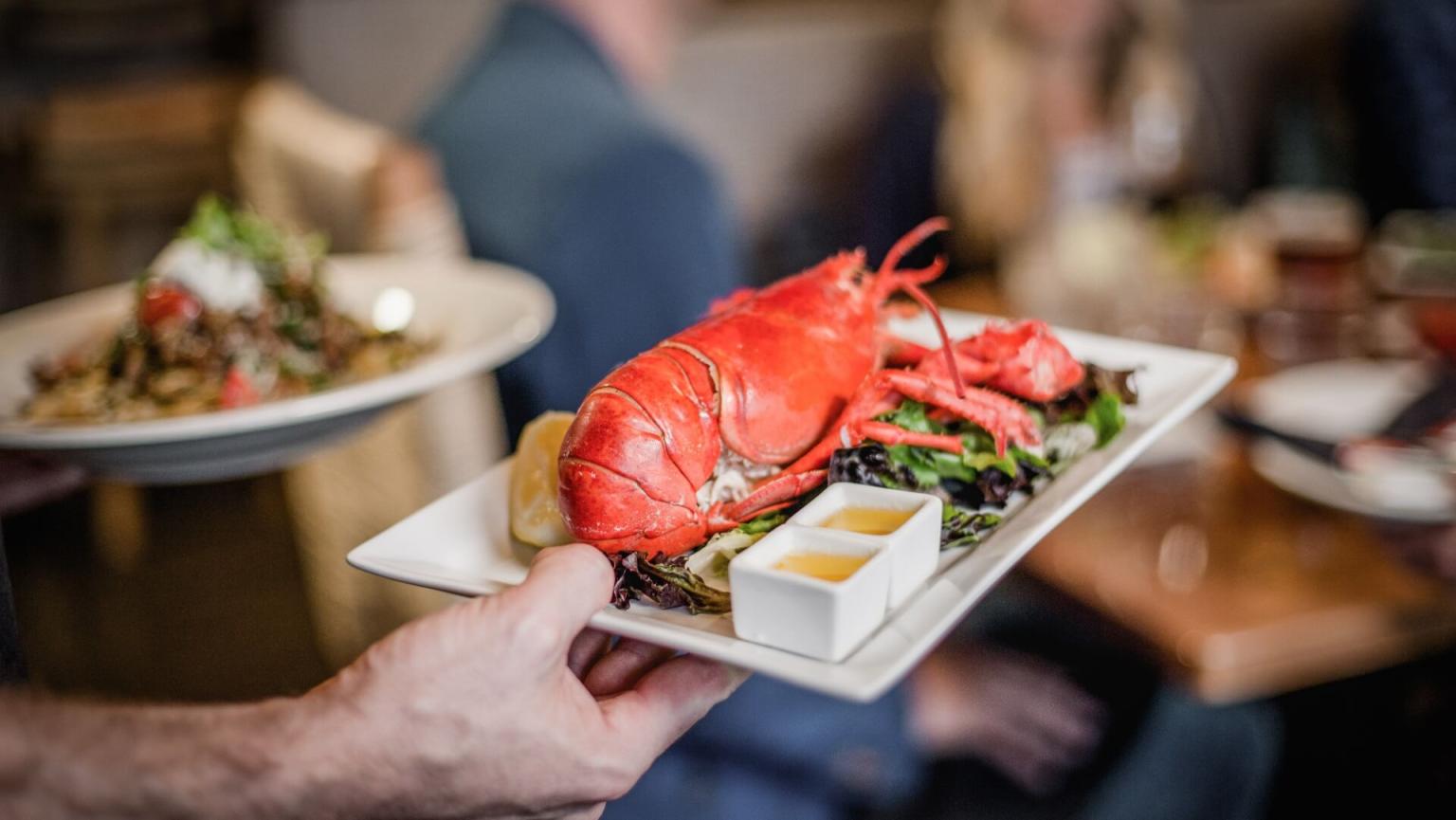 Credit: Erin Little/Maine Office of Tourism
Norfolk, Connecticut: Manor House Inn
Cooking and Foodie Vacation Idea #4: The Litchfield Hills of Connecticut offer lots to any traveler, with rivers to paddle, scenic trails to hike and bike, and history to explore, including the Mark Twain Museum, located in the author's restored Hartford home. But for foodies and wine enthusiasts, The Manor House Inn is unbeatable. It offers a luxurious stay with the opportunity to take advantage of its Wine and Chocolate Lovers package, perfectly complementing the region with its passionate winemakers and dedicated farmers. It includes a box of Thorncrest Farm artisanal chocolates, a bottle of white or red wine upon arrival, a gift certificate for two for wine tasting at Sunset Meadows Vineyards and even wine glasses you'll get to take home as a souvenir.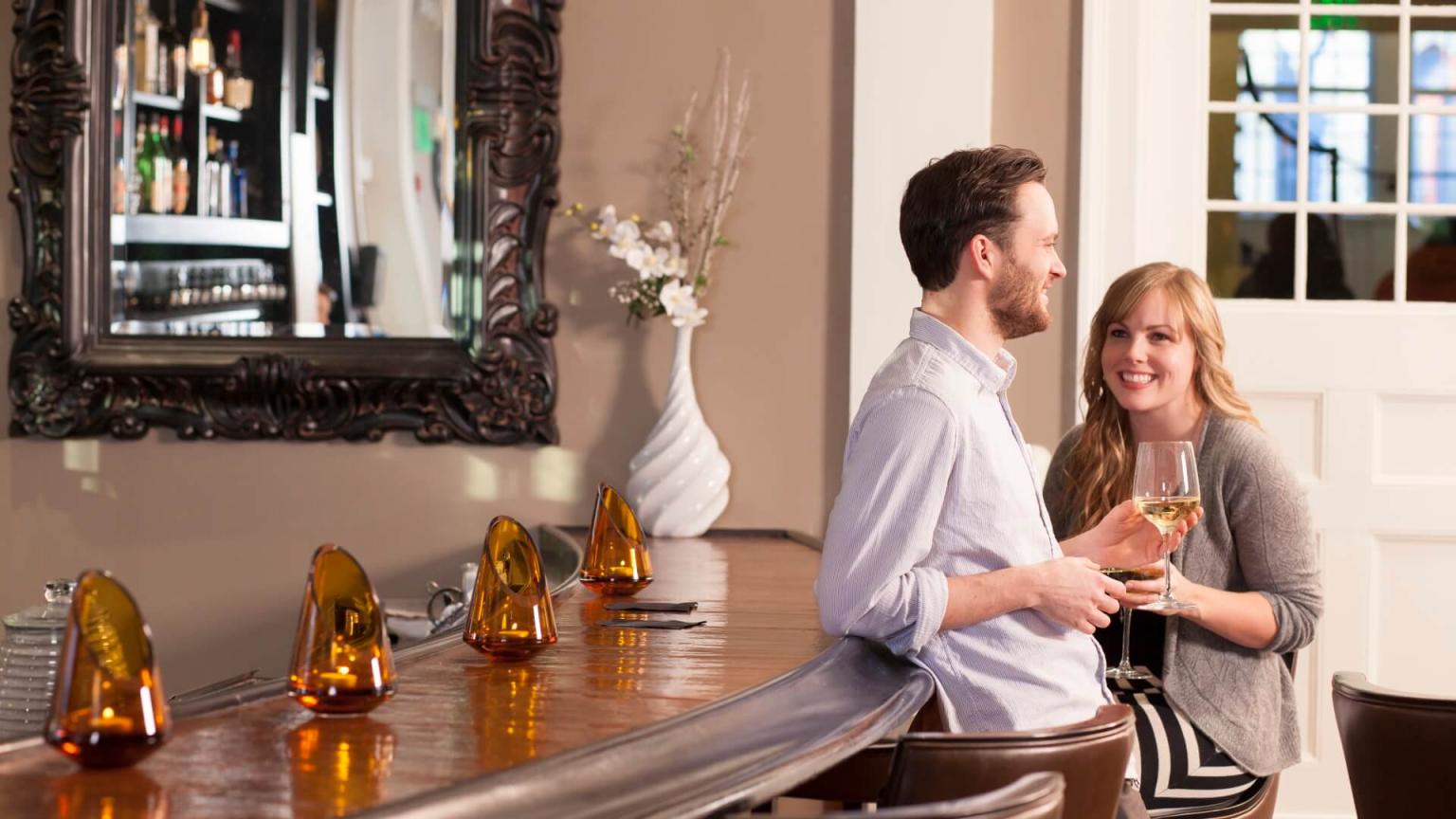 Credit: Massachusetts Office of Travel & Tourism
Eaton, New Hampshire: Snowvillage Inn
Cooking and Foodie Vacation Idea #5: Eaton, tucked within the majestic White Mountains of New Hampshire, an outdoor adventurer's paradise famous for attractions like the Conway Scenic Railroad, is home to the Snowvillage Inn. Enjoy the ultimate epicurean adventure in an especially enticing package that includes a full country breakfast, three-course dinner and more with a two-night stay. You'll be ideally situated for exploring the charming village of North Conway nearby, sampling some of the incredible local fare – all included when you book.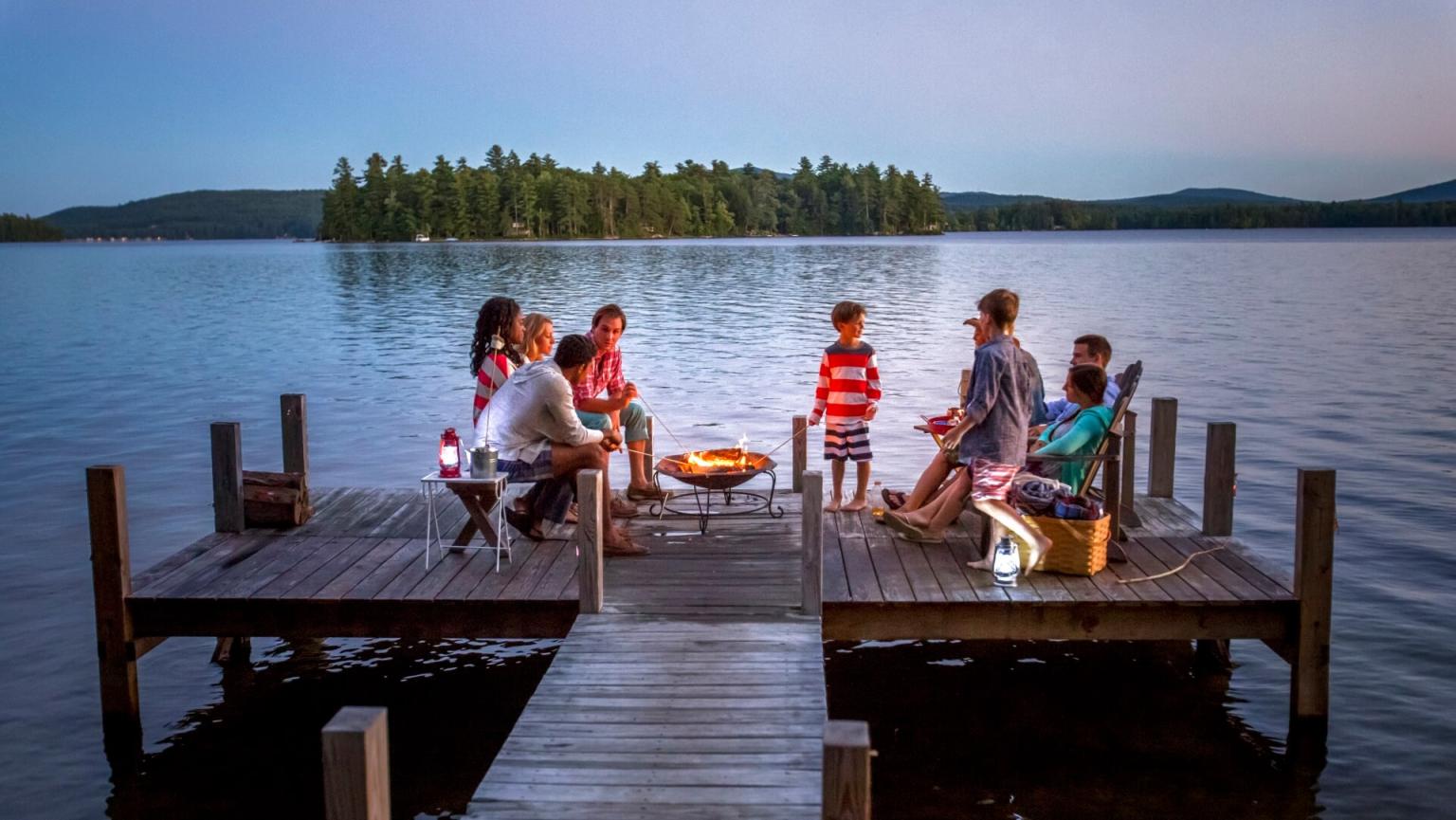 Credit: New Hampshire Division of Travel and Tourism Development
Plymouth, Massachusetts: John Carver Inn
Cooking and Foodie Vacation Idea #6: Located just minutes from the postcard-perfect beaches and dunes on Cape Cod in Plymouth, the John Carver Inn offers the chance to delve into the area's fine wine with a package that includes wine tastings at two of Plymouth's acclaimed wineries. You'll be able to taste artisan wines made from local fruit and learn about the winemaking process before returning for a creative meal at the inn. In your elegant room, you'll find chocolate covered strawberries and a bottle of wine, ideal for dessert.