Island Hopper: Getaway Guide to Martha's Vineyard
Martha's Vineyard, the larger of the two major islands off the coast of Massachusetts, is many things at once: a hideout for the rich and famous, a historic whaling hub, a local food mecca, and more. Its fun mix of beaches, shops, and restaurants makes the perfect family weekend, couples' retreat, or group getaway. It's a place many call home, too, and the Vineyard's proud local culture and respect for the sea and land often show through. If you've never explored Martha's Vineyard, it's time to hop a ferry or a plane and see what the island's all about.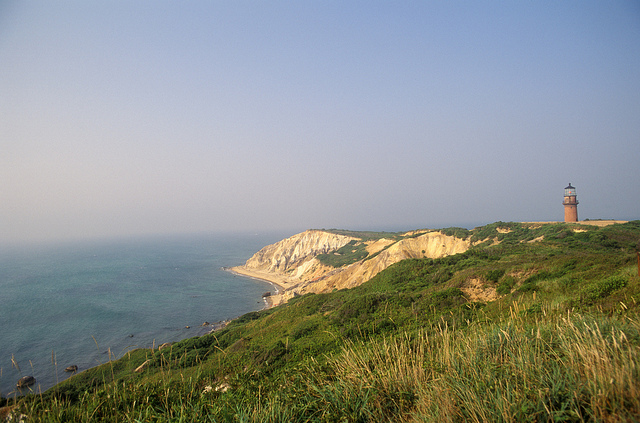 When to go to Martha's Vineyard
Like most spots on the coast of New England, summer on Martha's Vineyard is primetime. The weather is hot, the water is warm, and the island buzzes with energy from ferries full of vacationers. There are festivals, farmer's markets, concerts, and more happening almost constantly.
If you're planning to visit Martha's Vineyard between Memorial Day and Labor Day, consider booking your hotel sometime in the spring. The island is big enough that you can have a peaceful and relaxing experience even on the most popular of weekends, but if you're crowd-averse you may want to aim for after September or before mid-June. In the shoulder seasons, you'll trade the liveliest scene (some businesses close up shop) for the lowest rates. In the fall, the ocean water that's been heating all summer stays warm long after the masses head home.
Getting to Martha's Vineyard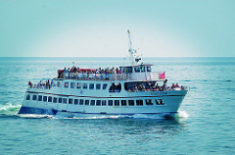 Getting to Martha's Vineyard is fairly simple, with several travel options: ferries run year-round from Woods Hole in the town of Falmouth on Cape Cod, and from an array of other locations including Hyannis, MA, New York, NY, and North Kingston, RI, in the summer. Private boats are available for charter as well, and those will a vessel of their own will find plenty of places to dock. If you'd prefer to travel by air, year-round flights are available from Boston, with seasonal flights from NYC, Rhode Island, and Washington, D.C.
Getting around Martha's Vineyard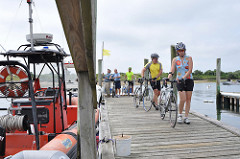 While you certainly can bring your car on the ferry, many Martha's Vineyard visitors happily leave their wheels in the parking lot before heading over to the island. The island is easily accessible via a combination of walking, biking, shuttle buses, and taxis, and you'll thank yourself later when you see someone trying to find parking in town. Renting bikes in any of the major towns is easy and makes for a sensible and fun way to explore.
Where to stay on Martha's Vineyard
You'll likely want to choose one of three distinct towns (Edgartown, Oak Bluffs, and Vineyard Haven) on Martha's Vineyard as a home base for your visit. For bustling summer fanfare and plenty of tourist-related entertainment, Oak Bluffs in the spot. If you're hoping for a more refined environment, head to Edgartown instead. This quieter—but still happening— town was once populated by wealthy whalers. Most Martha's vineyard hotels are situated around Edgartown's historic center. There are top-notch restaurants here as well, with Oak Bluffs and Vineyard Haven are just a quick shuttle bus away. Vineyard Haven is a sort of middle ground between Edgartown and Oak Bluffs, with a bohemian feel and a seamless blending of modern amenities with neoclassic architecture and streets that clearly predate the grid system.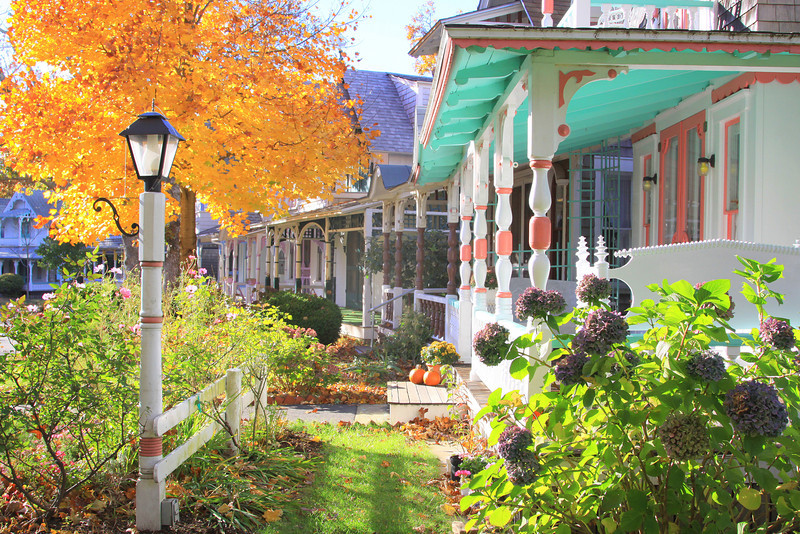 Things to Do on Martha's Vineyard
With fantastic beaches, nature preserves, and outdoor seating at many bars and restaurants, you'll have plenty of opportunities to spend time out in the sea breeze. For sand, sun, and surf, head to South Beach. Menemsha, on the island's west coast, is the most popular spot for sunsets. There, you can pick up a fresh lobster to go from a local seafood shack on your way to the beach. Continue your shoreline exploration with a walk around the cliffs and dunes of Gay Head, and get your "city" fix wandering around the gingerbread houses of Oak Bluffs. You'll find two craft breweries on the island: Bad Martha in Edgartown and Offshore Ale Co. in Oak Bluffs. For a dose of history, visit the Edgartown Lighthouse, and to satisfy a sweet tooth, check out Murdick's Fudge.
You might also like...