Live Life Danishly: How to Hygge Happily on New England Winter Getaways
What came first: the happy Danes or the hygge?
Hygge (pronounced 'hoo-gah') roughly translates to a feeling of contentment and coziness. It's the moment woolen socks replace ski boots or friends begin a board game by the fireplace. Sometimes, it can be as simple as slowing down to drink coffee in a comfy space with a good paperback.
The modern concept of hygge may hail from Denmark, but that doesn't mean it can't do a bit of traveling. If we know a thing or two about New England, it's that our states are home to some of the coziest spaces in the country. To help travelers learn how to hygge on New England winter getaways, we've gathered a few of our most peaceful properties that truly channel the concept.
Welcoming and Warm: Where the Hygge Happens
To learn how to hygge New England style, head to a place that feels so comfy, it's better than being home (we can't all have wood burning stoves or the quiet of country living!).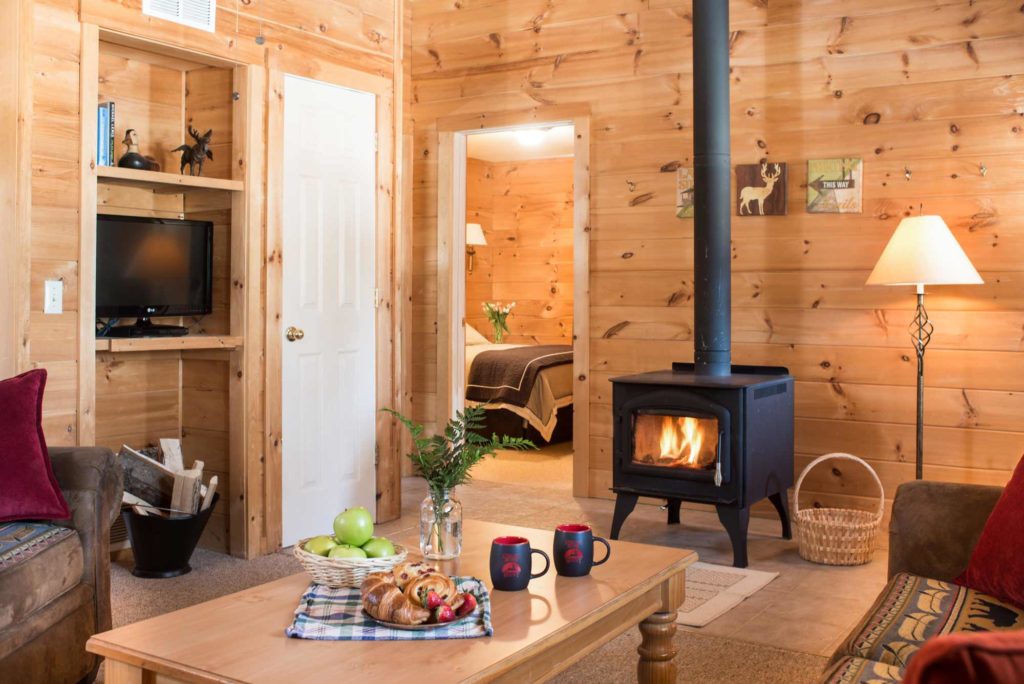 With log cabins and a woodland backdrop, it's impossible to escape the cozy feeling at Sterling Ridge Resort in Vermont. Just outside the door, guests can snowshoe over three miles of trails or take out a sled for nostalgia's sake. No matter which activity is activated, both lead to earned hygge time wrapped up in a fuzzy throw by a wood burning stove.
Hygge isn't hiding in the big cities of New England, either. During a stay at XV Beacon in Boston, guests can enjoy everything from ice skating at Frog Pond to walking along the wintery shores of the Charles River. Afterward, getting cozy by a roaring fire in the lobby or taking a dip in the room's whirlpool tub creates ideal in-the-moment relaxation.
A space that channels the hygge spirit should evoke notes of nature. Blankets and fireplaces are nearly essential, and let's not forget the hyggekrog (reading nook). For one of those, spend time in the library at The Mayflower Grace. Guests of this Connecticut hotel can escape between the pages while lounging on a cushioned window bench or curling up in a cozy chair by the fireplace.
Fireside relaxation doesn't need to happen indoors, though. Even after an afternoon of snowshoeing, beachfront wandering, or ice skating, guests of Inn by the Sea aren't easily drawn back indoors. Half the rooms have fireplaces, but it's equally as hygge to snuggle up around the outdoor fire pit with a hot drink and Maine woolen blanket.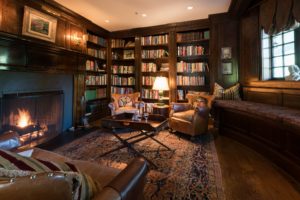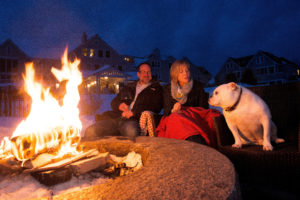 It's Called Comfort Food for a Reason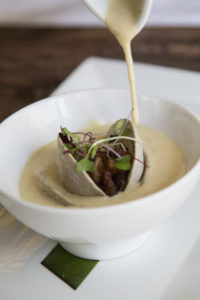 If you haven't found comfort at the bottom of a bowl of clam chowder, you must not have tried it in New England. From hot dishes to winter cocktails, a pinch of indulgence is a key ingredient when learning how to hygge on New England winter getaways.
Vermont's Inn at Weathersfield takes the most important meal of the day very seriously with a made to order oatmeal selection. Guests can top this hot bowl of hygge with nuts, fresh or dried fruits, maple syrup, milk, cream, and more. It's the perfect way to fuel up before grabbing some snowshoes and heading out to explore the property's trails.
A visit to Sage Inn in Provincetown, Mass. yields a fresh catch of comfort dishes and drinks. After exploring the beach, warm up indoors with a bowl of seafood chowder or a sip of a nighttime naughty toddy. For coffee aficionados, this is also the one place on Cape Cod to savor some french pressed Cuban coffee.
The Omni Mount Washington Resort in New Hampshire has all the right ingredients to a balanced winter getaway. During the day, guests can play in the snow through skiing, snow tubing, snowshoeing, and more. After, they can enjoy a meatloaf sandwich or Winter Cookie hot cocoa cocktail by the fire for two tasty ways to unwind.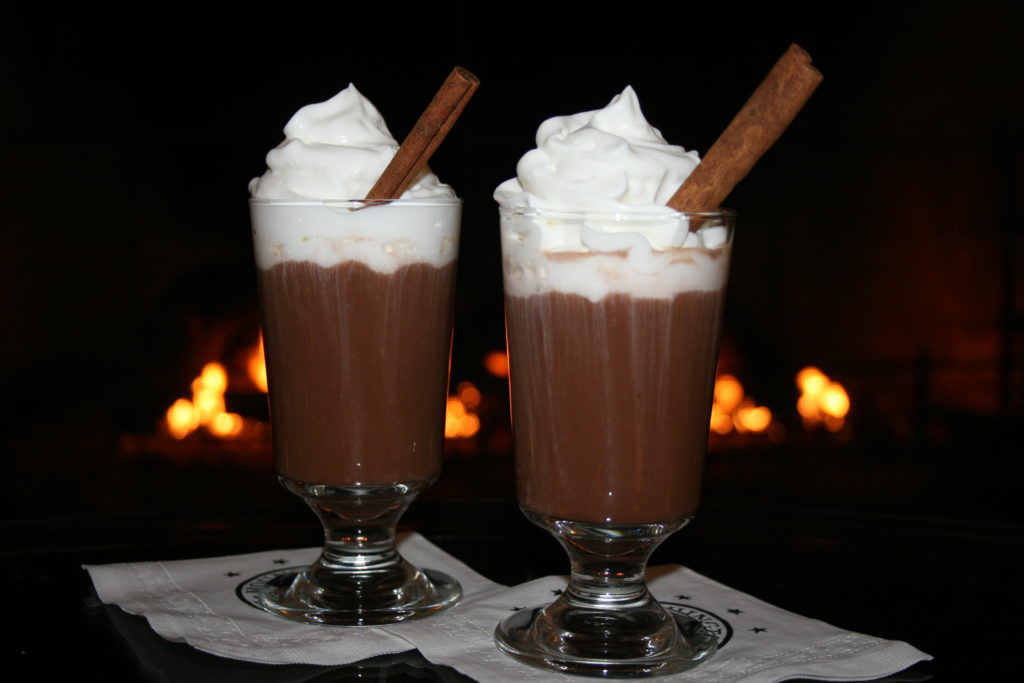 Learning How to Hygge is the Game of Life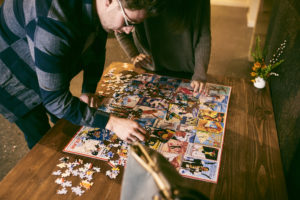 The location can be decoratively cozy and the food can be comforting, but the atmosphere is what brings the cozy moment full circle. Game nights are ideal, but they don't happen as easily at home as they do during New England getaways.
According to the Danes, the longer a game lasts the more hygge it is. At Hotel Vermont, guests can take their time solving a jigsaw puzzle by the fireplace or opening up one of the hotel's other board games. Add an item from the Bedtime Menu, like Vermont Flannel PJs, to make it a comfortable and classic night of family fun.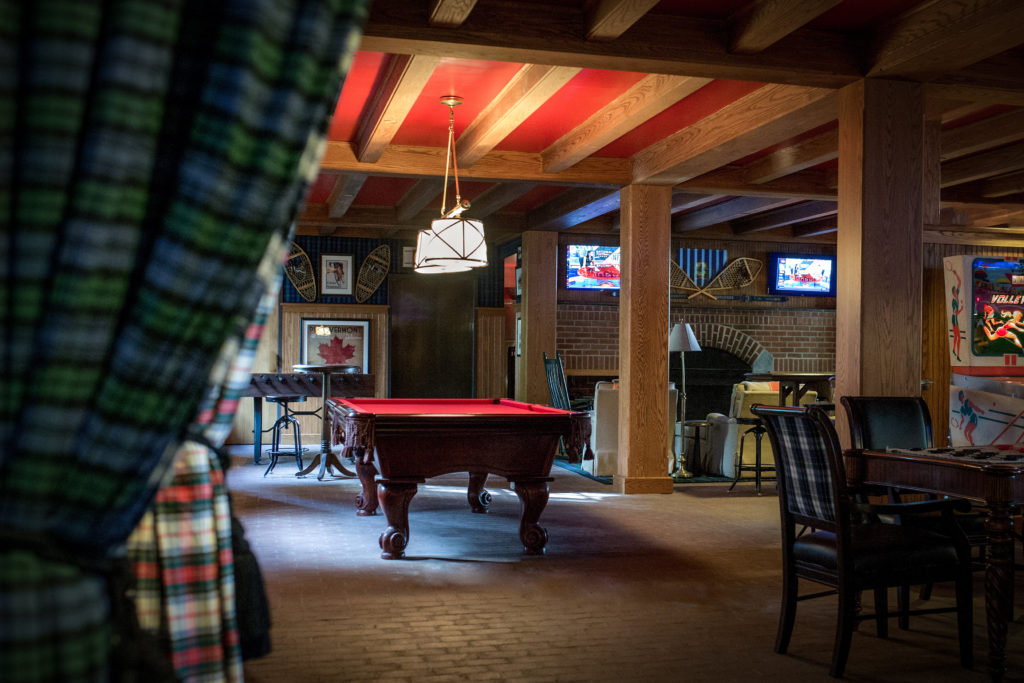 After having a mountain of fun on Woodstock Inn's private ski area, there are even more games afoot indoors. The atmosphere in the guest-favorite game room is already welcoming and warm — all that's left to do is add family and friends. The walls are draped in Vermont flannel and the space echoes with the clack of the billiards rack, foosball, arcade games, and more. It's the ideal hangout space we all wish we could replicate.
If there's one thing we've learned, it's that you don't need to travel far to learn how to hygge. From snuggling up in front of a hotel fireplace to challenging the family to a game of Monopoly, every corner of New England holds cozy (and tasty) moments to cherish.