1. Eagle Mountain House & Golf Club, Jackson
Pet and Dog Friendly Vacations in New Hampshire
Situated in the stunning White Mountains, The Eagle Mountain House & Golf Club is truly a grand hotel, similar to a summer resort of decades ago — perhaps it's something suitable for Marvelous Mrs. Maisel fans?
It's close by to lots of New Hampshire attractions, like Jackson Falls and Conway Scenic Railway, as well as Whale's Tale Water Park and Cranmore Mountain Adventure Park. Even if you don't leave the property, though, it offers more than enough to keep your entire family busy and satisfied for at least a week.
The spacious lawn is home to a summertime swimming pool with views of the mountains, as well as fire pits perfect for roasting s'mores or cuddling up next to your favorite person. A game room is well stocked for rainy days, and the golf course is superb. There are multiple on-site dining options to choose from. Best of all — the resort is totally pet-friendly!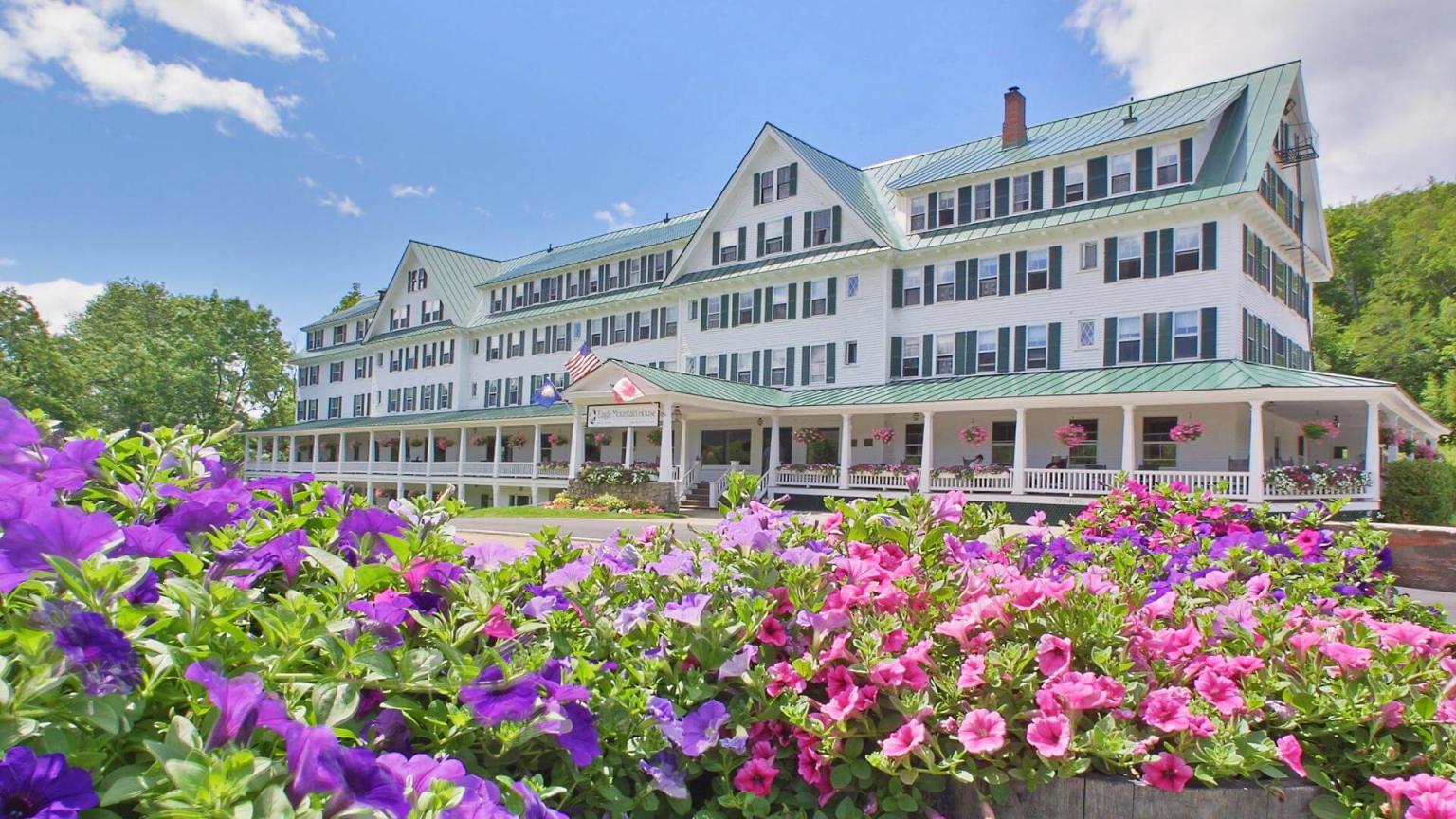 2. The Common Man Inn & Spa, Plymouth
Nearly two decades ago, a defunct wood mill received new life as an Adirondack-style inn, with 37 guestrooms, multiple restaurants, and a spa and salon, resulting in The Common Man Inn & Spa. More than 90 percent of the original building was preserved and historical touches can be found everywhere.
Just as the owners have made efforts to preserve the land's history, they also make efforts to preserve our natural resources, so you'll see green initiatives throughout the property, such as the solar panels on the roof and the EV car charger in the parking lot.
Sound like your kind of place? Great! Oh, and they'll happily welcome Fido, too.
3. The Hotel Portsmouth, Portsmouth
Stay in luxury in downtown Portsmouth for a quaint, altogether enjoyable experience that's made even better with man's best friend by your side. The Hotel Portsmouth is a reclaimed 138-year-old mansion step from the hubbub of Market Square. You can easily leave your room and find yourself on the steps of historic sites and waterfront attractions within minutes.
The intimate property has 32 guestrooms and 24-hour service, so you're always spoiled and taken care of.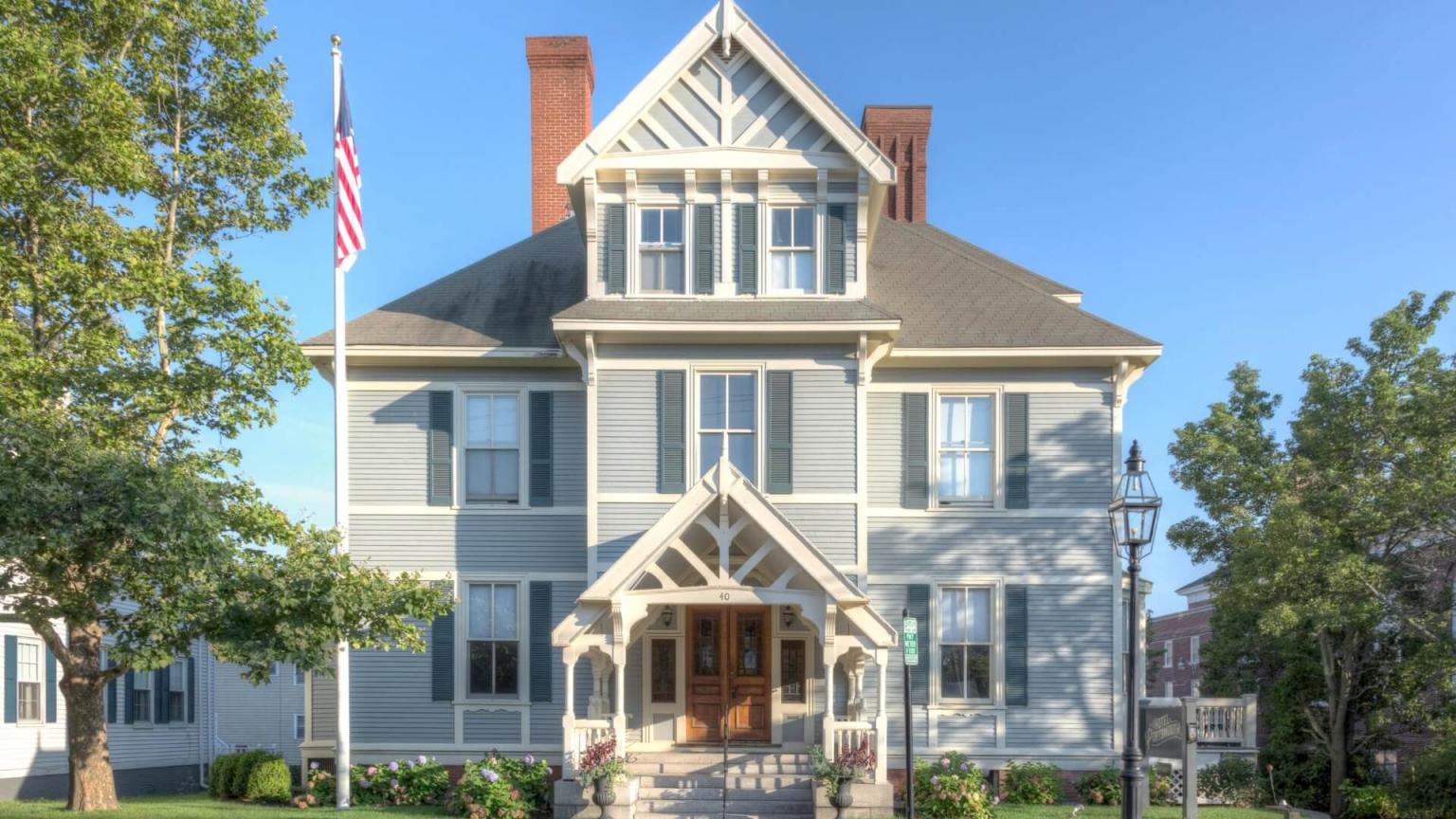 4. Mill Falls at the Lake, Meredith
Another one of New Hampshire's amazing historic properties with long histories before being transformed into a hotel, Mill Falls at the Lake was once part of an Industrial Revolution linen mill and complex. Now, it's not only a beautiful 54-room lakeside inn, but it's also a four-floor marketplace for retail.
Stroll the red brick paths (with your furry friends, of course) and admire the waterfront views (including the waterfall that powered the original mill) while doing a bit of window shopping. This world-class resort is waiting. The perfect pet friendly vacation starts here!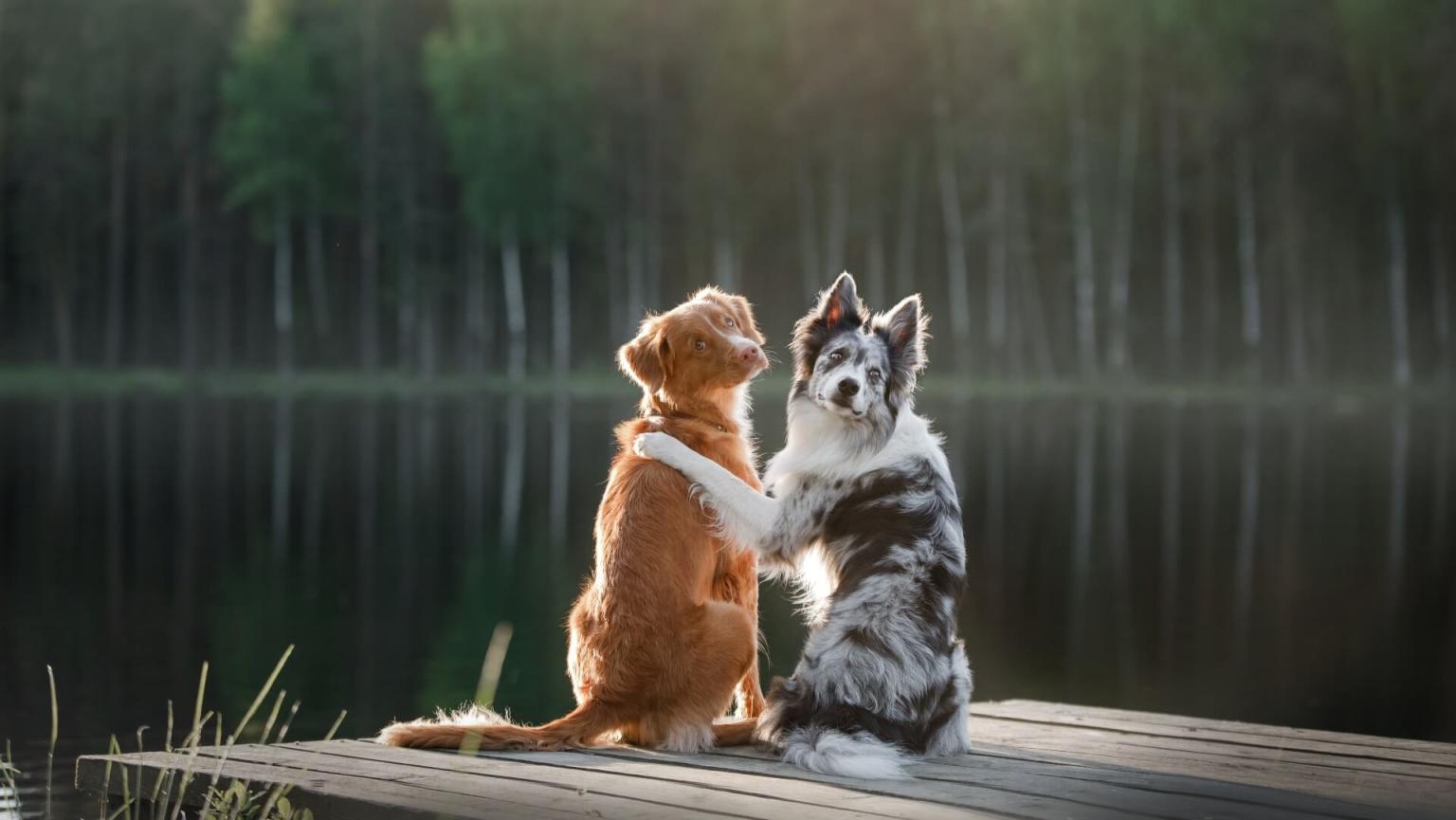 5. Purity Spring Resort, East Madison
This property is historic, too, but as a remarkable resort that's been welcoming families for more than 100 years.
Established in 1911, Purity Spring Resort welcomed guests from all over New England and the country with its more than 1,000 acres of fields, forests, and waterfront. Eventually, a boys' camp came onto the property, in 1932, and that camp is still operating there today. In 1938, the resort introduced its guests to skiing, which was then a still relatively new sport in New England. Now, the resort offers one of the longest-running ski camps in the entire country and the sprawling property provides fun for families (including their dogs and pets) all year long.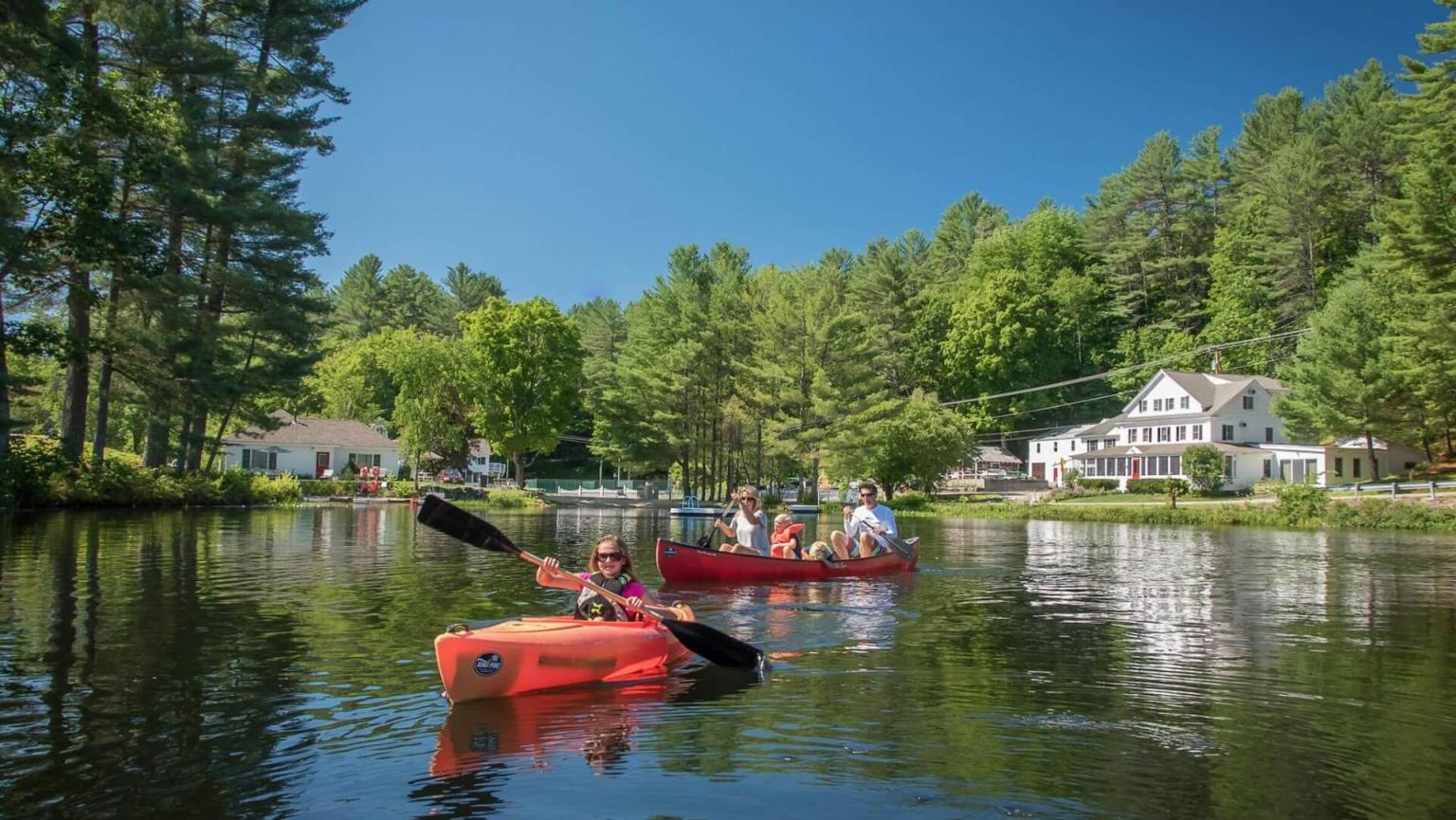 6. Mountain Edge Resort & Spa, Sunapee
Out of all the properties in the Lake Sunapee region, this one might be the favorite. This resort in the corner of New Hampshire is filled with recreational opportunities for your family — canoeing, fishing, hiking, swimming, skiing and snow sports of all kinds.
Welcoming visitors for over a century, Mountain Edge Resort & Spa is remote, but still very easy to reach from Boston, just a two-hour drive away.
The spacious rooms are great for multigenerational travelers or just large families who need an extra bedroom or two, and all that space will also ensure that your dog or cat can move about with ease.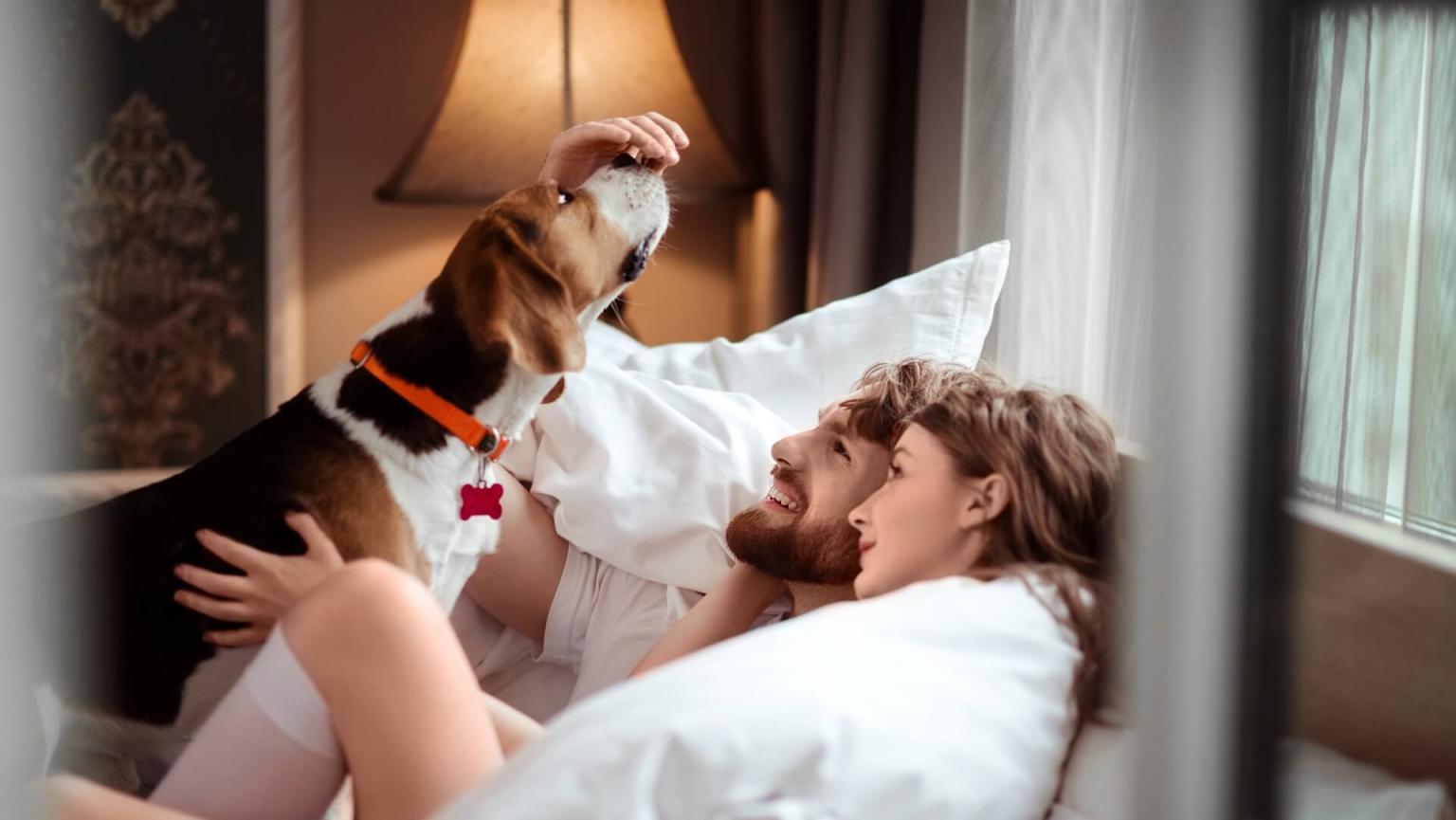 7. The Glen House Hotel, Mount Washington
This mountain retreat is rustic yet modern-ly stylish, for an unforgettable experience and plenty of Instagram opportunities.
The Glen House Hotel has a mountain vibe, yet an elegant and cozy atmosphere. Kick back by the stone fireplace and challenge your traveling companions to a game of chess, or step right outside to enjoy views of the majestic mountains. You might even spot some wildlife. The best part? Spot is there for it all.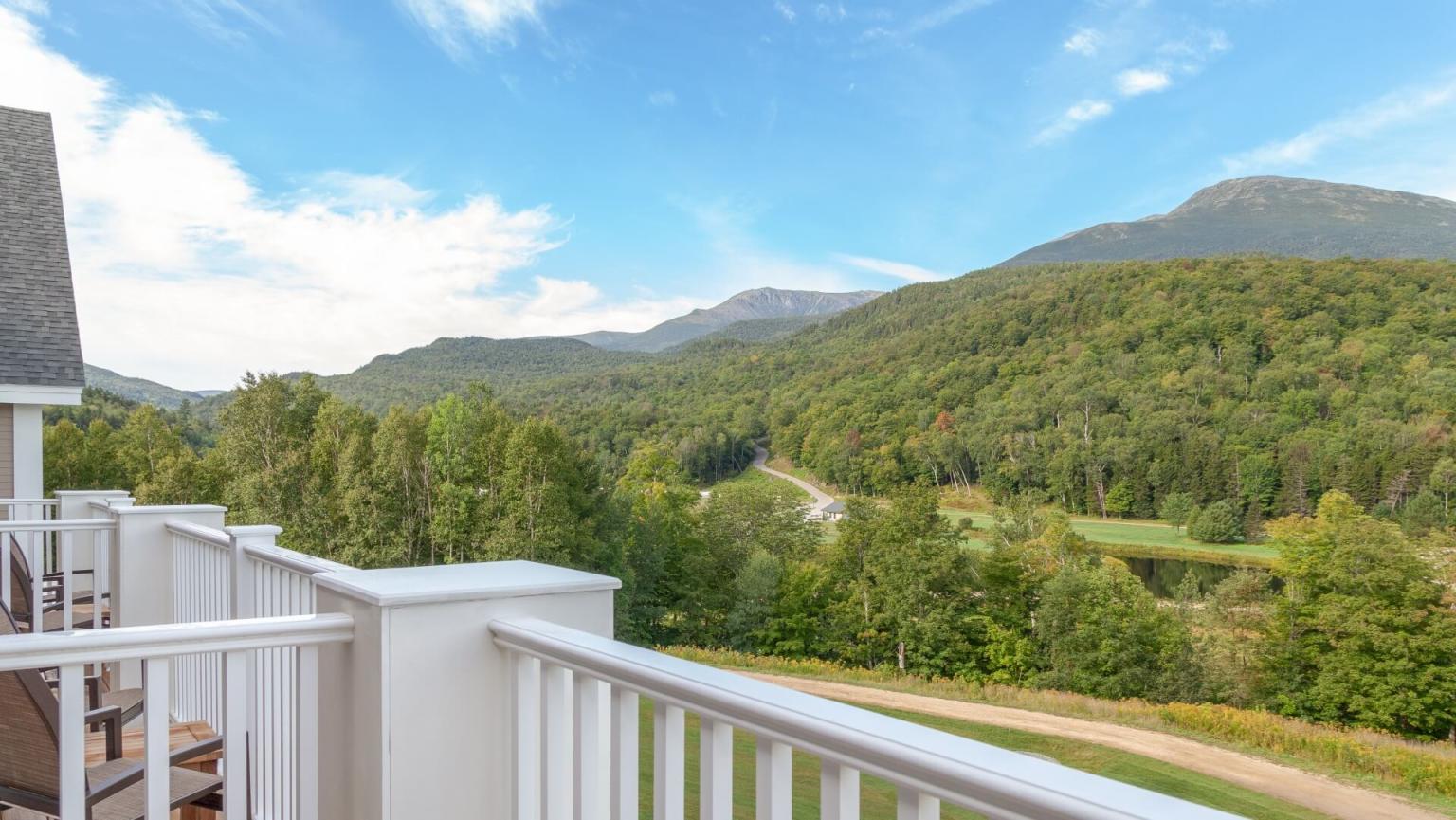 Credit: theglenhouse.com
8. Red Jacket Mountain View Resort & Indoor Water Park
If you want to get away with a whole gaggle of kids and let them have the time of their lives, go to Red Jacket Mountain View Resort. Not only is there an all-weather, indoor water park with multiple slides, pools and all the rest, but there are plenty of other activities for them to enjoy as well, from skiing and hiking to whitewater rafting for the older, more adventurous kids. Meanwhile, mom and dad can enjoy dining, drinks, and shopping, or even a round of golf. Recognized by TripAdvisor, Trivago, USA Today and more, this is one resort not to miss if you're a traveling family.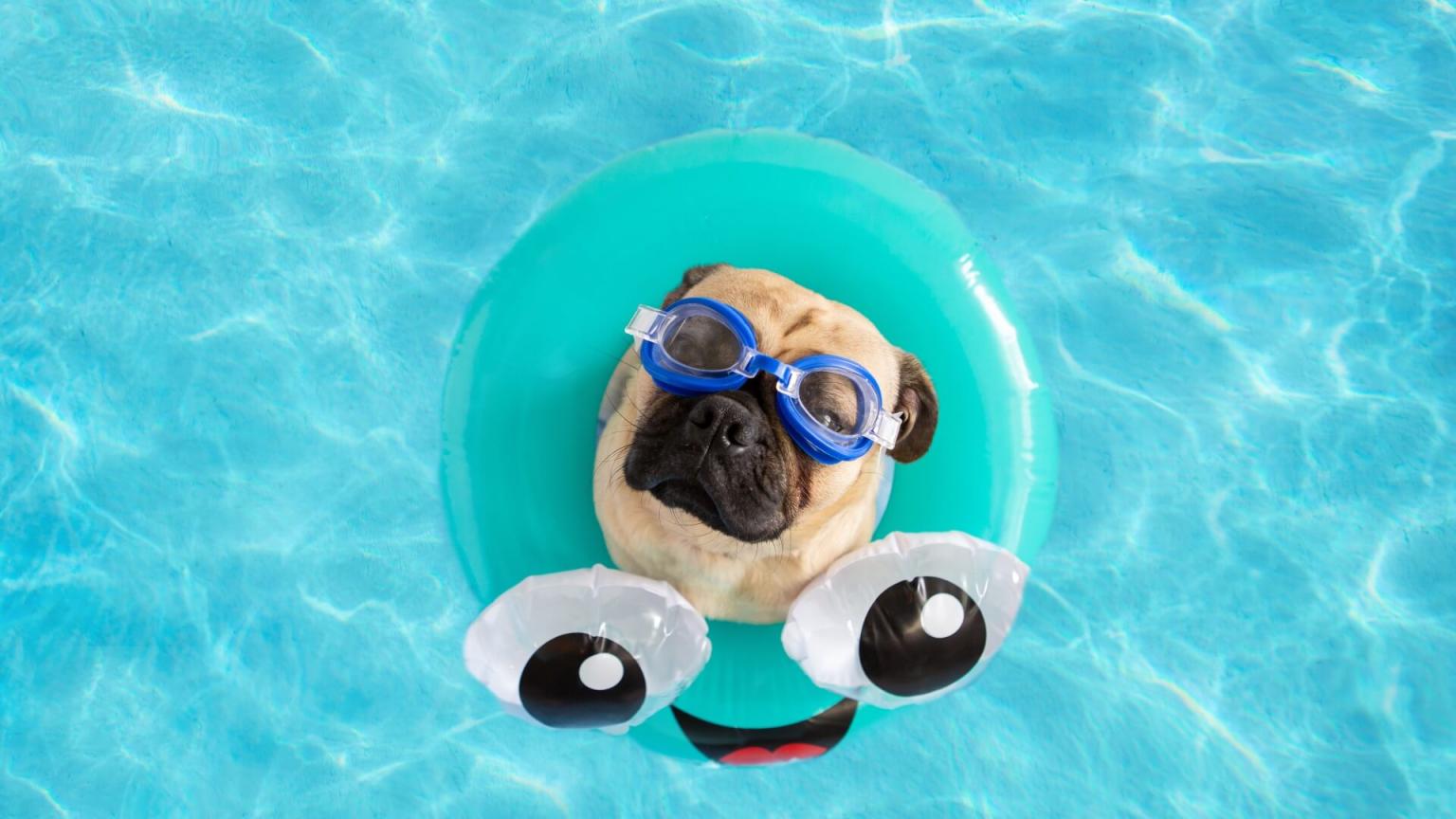 9. Snowvillage Inn, North Conway
Enjoy the views of Mount Washington and the Presidential Mountain Range from the slopes of Foss Mountain, where Snowvillage Inn is nestled among the trees. The modern country inn is a favorite for many families, who visit annually either with their kids or as a couple for a romantic getaway.
There's a fine dining restaurant, a complimentary breakfast every day, gas fireplaces in every room and common spaces with a library and games. For off-property explorations, guests enjoy access to the private beach on Crystal Lake and the nearby hiking and snowshoe trails.
It truly is a getaway that everyone — canine friends included — can enjoy to the fullest.  Pet friendly vacations in New Hampshire have never been easier to create!