Romantic Weekend Away: Things to Do in Portsmouth, NH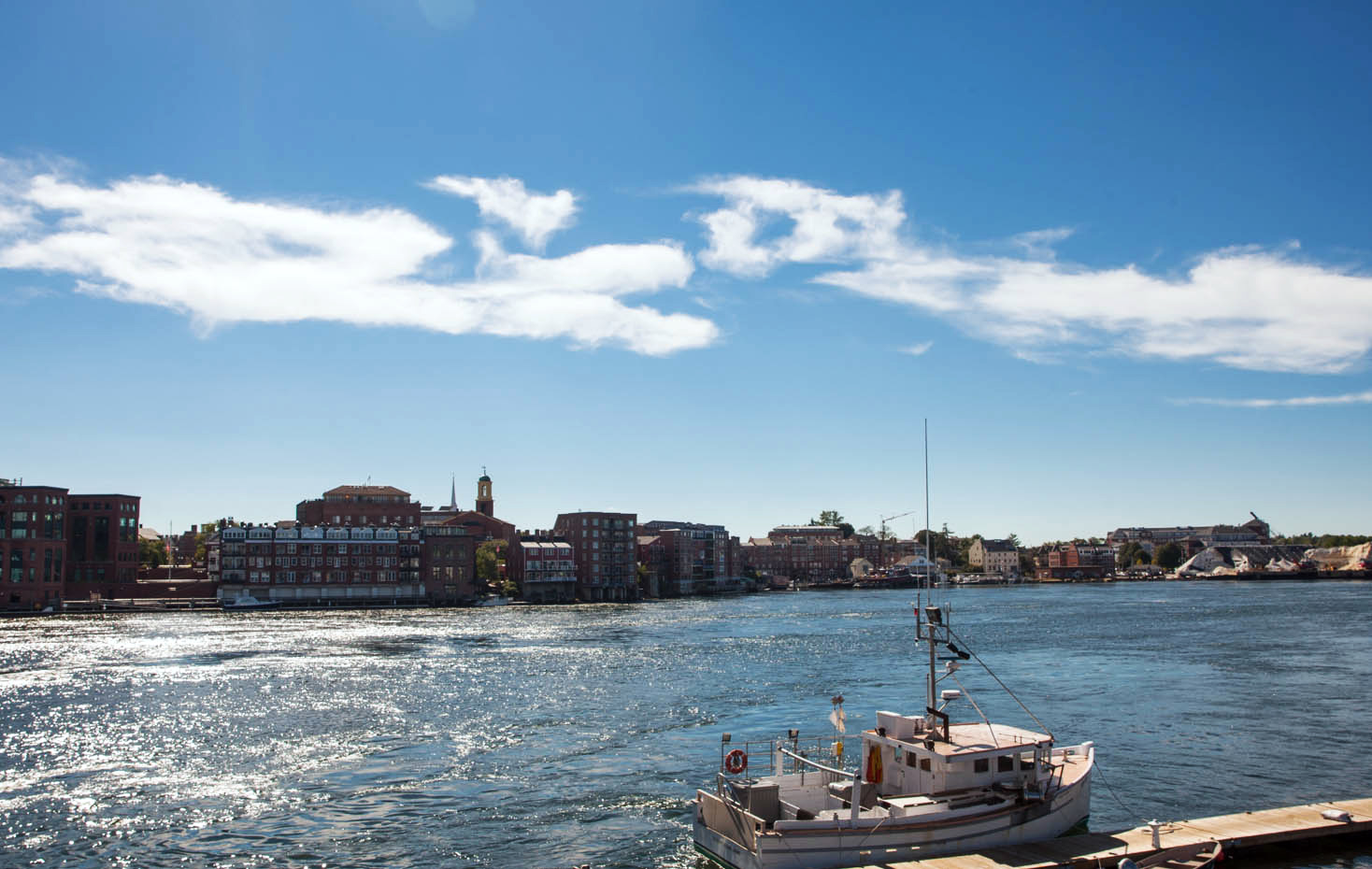 Whether September brings the slow burn of an Indian summer or the crisp nip of early autumn, there are plenty of things to do in Portsmouth, New Hampshire, on a romantic getaway. A small city, Portsmouth has a certain sophistication emanating from its colonial architecture and out onto the sea. The cuisine rivals that of a major metropolis, and the historical preservation is second to none. Portsmouth is a charming town with its quirks and worn edges including some wonderful local dives. Pair all of that with the natural beauty of coastal New England, and you've got a perfect weekend away. Here are some of our favorite romantic things to do in Portsmouth, New Hampshire.
Day 1 - Harbor Trail, Fine Dining, and a Local Nightcap
Arrive in the afternoon, drop off the bags at your Portsmouth hotel, and head straight downtown. With its unique brick architecture and slate roofs, the ambience on a late summer day just can't be beat. Start at Market Square, the central hub. From there you can follow the Harbor Trail on a one-hour walking tour of Portsmouth's center, either with a guide or on your own. Make your way through colorful Prescott Park, past wonderful boutique stores and art galleries, and back in time through almost 400 years of Portsmouth history. The walking tour serves as a great introduction to all of the things to do in Portsmouth, and finishes right back where it started, at the center of it all.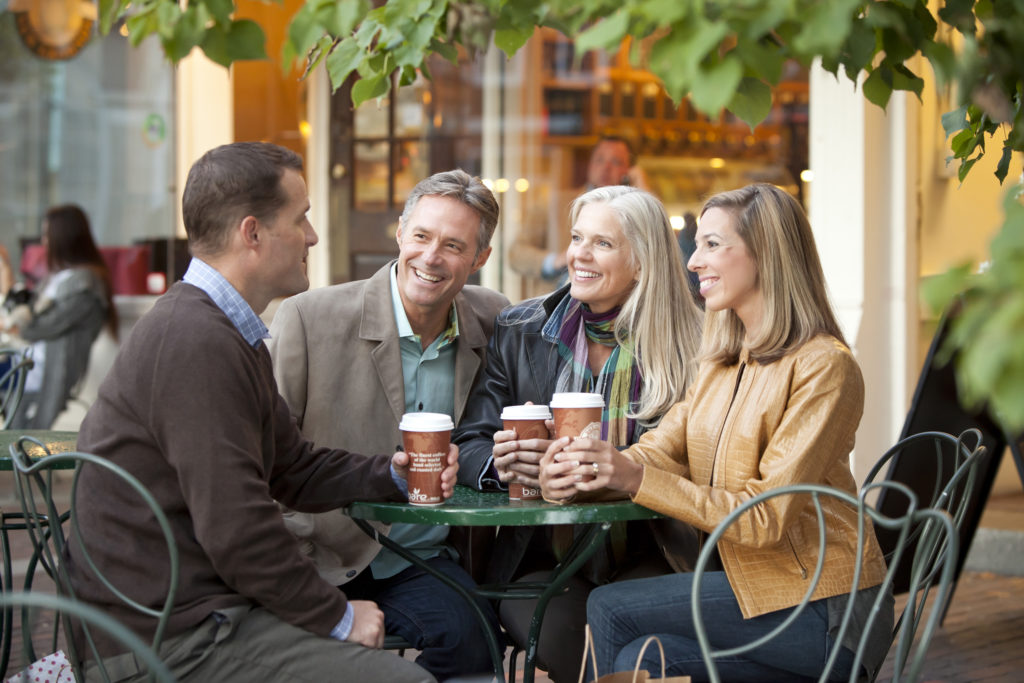 From Market Square, you're in a good position to explore Portsmouth's thriving restaurant scene. Couples looking for an ambient evening with echoes of Portsmouth's nautical heritage should look no further than the Black Trumpet Bistro. Long a mainstay in town, this bistro and wine bar serves up modern dishes with influences from New England, the Mediterranean, and North Africa, all from the warm light of a 19th-century ship's-candlemaker warehouse. Small plates include braised octopus and foie gras, and entrees include paella, strip steak, and the local catch of the day. We recommend making reservations. Finish your evening with an ice cream downtown or a local beer at the Portsmouth Brewery, just a few steps from dinner. This is New Hampshire's first brewpub, offering tasty local brews, pub fare, and a spirited atmosphere.
Day 2 - Colonial Times, Submarines, and a Night at the Theater
Fans of Americana, kitsch, and scrumptious brunches will find their own personal heaven at The Friendly Toast. This diner is a Portsmouth institution, with a constantly packed house of locals and visitors alike. Get your morning started off right, choosing from an eclectic menu including lobster Benedict, blueberry pancakes, and the Sklarmaggedon (you'll just have to find out what that is for yourself). Once your food has settled and you've had your morning coffee, head to another Portsmouth institution, the legendary Strawbery Banke Museum. The word museum seems a bit sterile for this preserved 17th century neighborhood, with most of its elements set outdoors. Guided tours are available and reenactments are common in the summer and autumn. Meander through centuries old settlements and speak with a colonial weaver about traditional dyeing techniques. For lunch, head back to the waterfront for a classic New England meal at Old Ferry Landing with views of tugboats heading down the Piscataqua River. Fresh scallops, lobster rolls, and New England clam chowder are on the menu at this casual waterfront restaurant.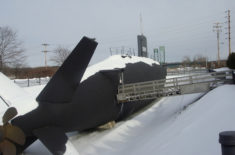 Head out of downtown in the afternoon, crossing North Mill Pond, to explore the USS Albacore Museum. For culture hounds interested in the nautical prominence of the area, this is one of the top things to do in Portsmouth, NH. The museum revolves around the US Naval submarine of the same name, designed and constructed in Portsmouth and utilized from 1953 to 1972. Delve into the history of this important engineering innovation, and explore the submarine as it was at the time of operation. The extremely tight quarters will make your Portsmouth accommodations feel positively palatial! If you'd prefer an afternoon of art, there are plenty of galleries, museum, and antique shops between the waterfront and the USS Albacore Museum. We recommend Piscataqua Fine Arts, a gallery featuring the work of woodcutting artist Don Gorvett. Using a large French Tool etching press, he renders intricate and evocative scenes of Portsmouth and other New England scenes. Antique hunters will love The Antiquarium, a carefully-curated shop featuring decorative arts from early America only. Peruse through household items from as early as 1650.
In the evening, put a literary twist on fine dining at The Library. This traditional steak house offersclassic and contemporary staples in an elegant 18th century home lined with leatherbound books. Then head out for a show. The Music Hall, named "Best Performing Arts Venue" by Yankee Magazine, hosts major music acts and vibrant drama productions in an intimate 1878 Victorian theater. Get your tickets in advance as this is perhaps the apex of Portsmouth's cultural offerings. For an after dinner drink, try the Thirsty Moose Taphouse downtown, with 160 beers on tap and a live music scene on the weekends.
Day 3 - Sandy Shores and Salty Breezes
There's nothing like a fortified breakfast and a salty sea breeze to rejuvenate you after a night on the town. Start off at Colby's Breakfast and Lunch, a wonderful greasy spoon. On a Sunday, the wait won't be nearly as long as that at The Friendly Toast, and the breakfast will be equally delightful. After breakfast, check out of your accommodations and head to one of the many beaches to the south of Portsmouth. We like Wallis Sands Beach for its views of the Isle of Shoals. You also might like to cruise all the way down to Hampton Beach on your way south. This is New Hampshire's biggest and most popular seashore.
So head up to Portsmouth and get carried away in the spirit of one last romantic summer getaway! Savor your last lobster roll, sway to your last outdoor concert, and enjoy the cool ocean air while it's refreshing, but not biting. Then pack up the car and let the sun set on a summer well spent.
Where to Stay in Portsmouth, New Hampshire
There are plenty of great hotels and bed and breakfasts in Portsmouth, NH. For a stay downtown, check out The Hotel Portsmouth or The Alehouse Inn. If you're looking for a more grandiose experience just outside of town, Wentworth by the Sea Hotel & Spa has it, and even offers a romantic getaway package. If you'd rather stay a little out of town and drive in, the Stage Neck Inn, York Harbor Inn, and Three Chimneys Inn in York, Maine, provide great stays within 10 miles of Portsmouth. To spend a night on the beach on your way in or out, there are plenty of Hampton Beach inns and bed and breakfasts as well.