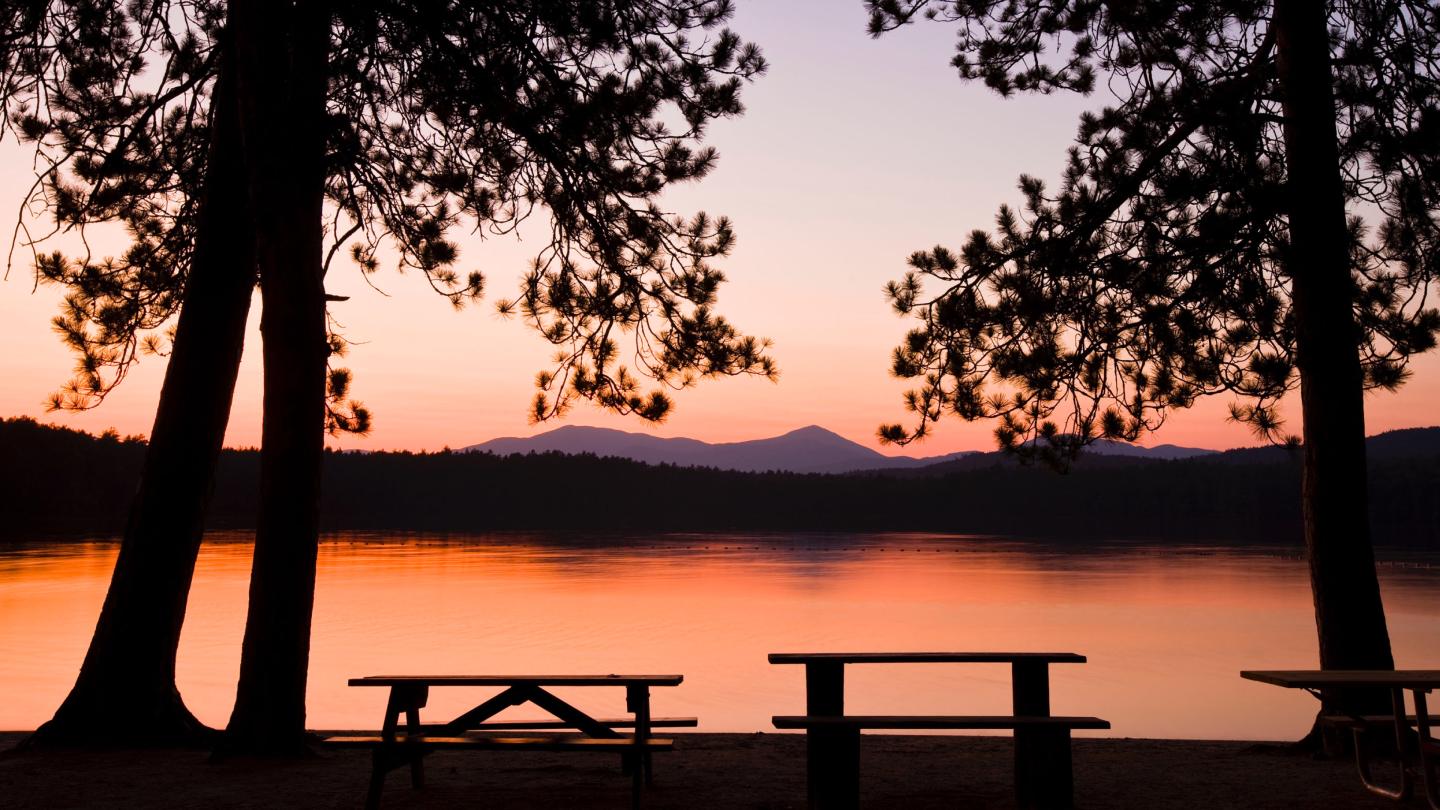 Southern New England Coastal Tour: Boston, Newport, Cape Cod & Islands
13 days, 12 nights
One of the great advantages of New England is that you don't have to drive far on a road trip to see many wonderful attractions. Boston is the closest transatlantic gateway in the United States from Europe and Boston's Logan Airport is one of the closest airports to a major downtown center at just three miles. From Boston you have easy access to mountains, lakes, rocky coast, sandy beaches, rolling hills, magical islands and a multitude of great museums and attractions. This New England coastal tour takes you short distances from Boston, with a wealth of New England's heritage, beauty, and culture accessible without traveling too many miles.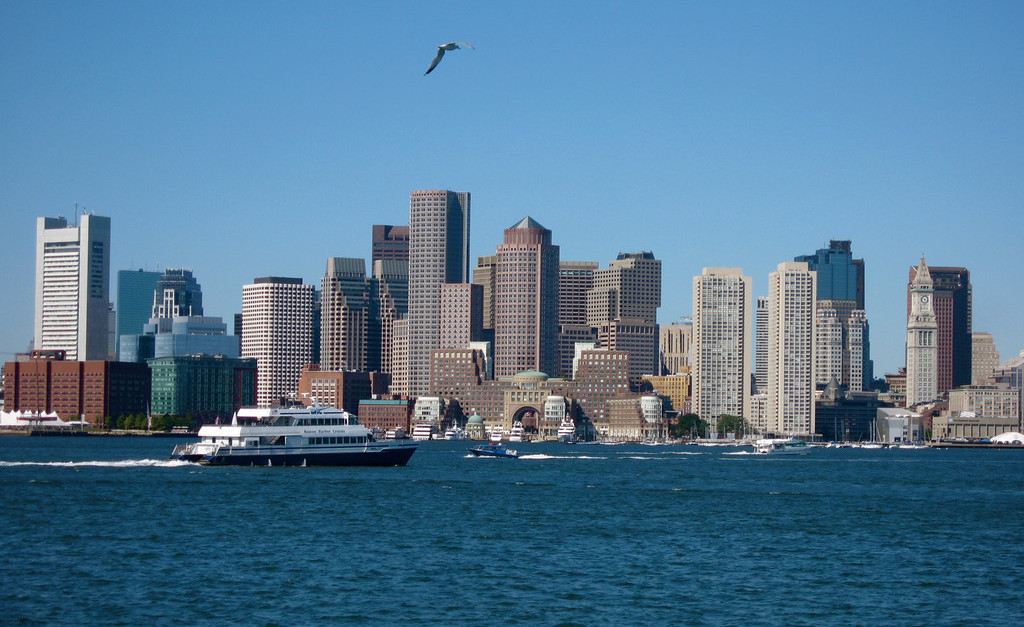 Day 1 — Boston, Massachusetts
It's always a good idea to spend a couple of nights in Boston at the beginning of your trip to get adjusted to the time difference and just to soak in the charm of New England's unofficial capital. A city steeped in old world ambience but yet bustling and cosmopolitan, Boston is a great combination of old and new. A couple of new attractions have been recently introduced and are well worth the visit. There more to explore in Boston than we could possibly list, but here are a few ideas to get you started:
The Institute of Contemporary Art is one of Boston's youngest museums, and that shows in its design. The ICA offers a giant glass walled theatre and as well as exhibitions, there are hands-on art activities, music and dance performances and lectures.
Spectacle Island is one of Boston's eleven Harbor Islands accessible to the public and features a marina, visitor center and two sandy beaches. Five miles of walking trails lead to the crest of a hill with magnificent panoramic views of the harbor and the city.
The Museum of Science is one of Boston's top attractions, offering over 400 hands-on exhibits. One of the most popular is the daily show about electricity, featuring indoor lightning strikes.
Here are our favorite Boston lodging options
Day 2 — Boston, Massachusetts
We recommend spending at least two nights in Boston to full appreciate the city. It's the heart of New England history, with famous stops along the Freedom Trail, like the US Navy's oldest commissioned warship, the USS Constitution.
Day 3 — Lexington and Concord
Just outside of Boston are two of America's most famous towns: Lexington and Concord, where skirmishes between British soldiers and American colonists in 1775 triggered the American Revolution. Today they are peaceful communities with beautifully preserved fine homes, white picket fences and great shopping and dining. Visit Minute Man National Historical Park and learn about the background of events of 1775. In Concord, you can also tour the home of Louisa May Alcott, author of 'Little Women'. Places to stay in Lexington • Hotels and inns in Concord
Day 4 — Sturbridge, Massachusetts to Mystic, Connecticut
Today, visit Old Sturbridge Village, which re-creates a rural New England town of the 1830's. Homes, stores, craft shops and meeting houses are clustered around a traditional common. There are a number of hands-on activities, crafts, learning labs and historical recreations to enjoy. From Sturbridge, now head south into Connecticut and to Mystic. Mystic is found in the southeastern corner of the state and is home to the Mystic Seaport, which takes you on a tour of nautical life in the nineteenth century. There are many attractions to enjoy in this corner of Connecticut and it is worth spending a couple of nights to discover them. Find overnight lodging options in Connecticut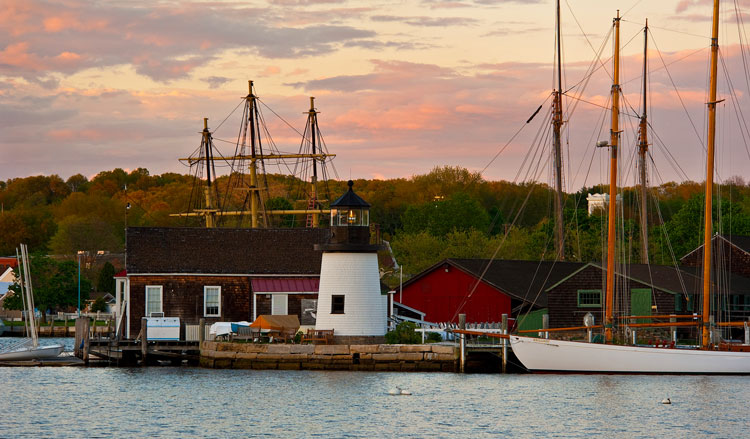 Day 5 — Mystic, Connecticut
The Mystic area has plenty to explore, including:
Mystic Seaport is North America's largest maritime museum. It is a complex 19th-century village complete with artisans at work and historic sailing ships you can board.

The Mystic Aquarium is found nearby to the Seaport. This  incredible aquarium is also home to the Institute for Exploration, featuring an exhibit on the Robert Ballard's search for the Titanic.
Mohegan Sun and Foxwoods Casinos are two of the world's largest casinos and they are found in Connecticut. In addition to the casinos you can enjoy excellent dining, shopping, shows and great lodging.
The Connecticut River Valley area makes for a short, worthwhile driving tour of the Connecticut coastal area. Visit Essex, considered "one of the prettiest towns in America," or Old Lyme, home to the former art colony at the Florence Griswold House. Or take a tour of the world's first nuclear submarine at Groton.
Day 6 — Mystic, Connecticut to Newport, Rhode Island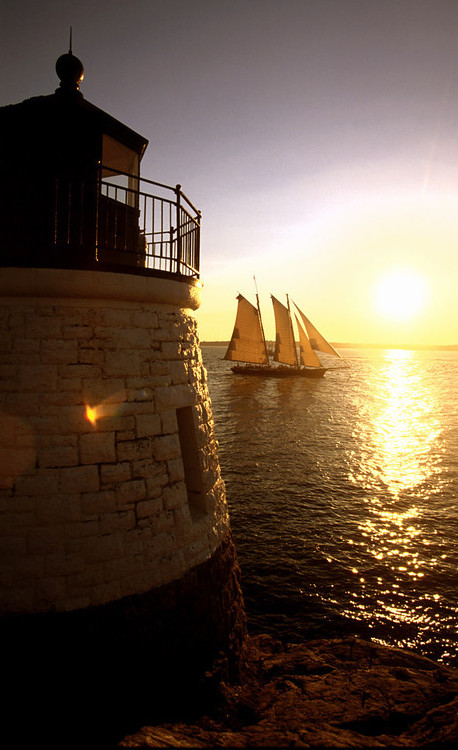 Discover Newport, Rhode Island a short distance to the east from Mystic, also on the coast. Newport is famous for its 19th century Gilded Age mansions — America's fabulously rich and famous industrialists built these "summer cottages" as lavish warm weather retreats, visiting for as little as six weeks of the year. Still, they spared no expense; the homes are adorned with gold and marble and hold an array of antiques and treasures. The Newport Preservation Society now maintains these magnificent homes, so they're open to the public for tours. Dive deeper into Newport's rich history, culture, and scenery at these other local points of interest: Newport's Cliff Walk meanders along three miles of shoreline, offering spectacular views of the mansions and the ocean. Most of the walk is easily accessible and flat, though we recommend closed-toed shoes for those interested in exploring the southernmost portion of the walk, which is more difficult to navigate. Newport is also synonymous with competitive yachting — it's a historic competition venue for America's Cup, the oldest international sporting trophy. For a taste of that glory, you can go for sail on the harbor on one of the fine yachts still moored there. For something a little unique, visit the International Yacht Restoration School. Be sure to visit the International Tennis Hall of Fame and Museum where the rich history of tennis is chronicled. You'll find more than plaques and antique racquets at this hall of fame — you can even play a match on the oldest grass courts in the world. Discover Rhode Island inns, hotels, and resorts.
Day 7 — Providence, Rhode Island
Rhode Island's capital, Providence, is close enough to Newport for a day trip, though it's worth a full stop of its own if you have the time. Along with its revitalized downtown area and growing reputation for outstanding restaurants, Providence boasts beautifully preserved clapboard architecture and classic neighborhoods. The city is home to Brown University, one of our nation's top colleges, as well as one of the country's leading art schools at Rhode Island School of Design. In Rhode Island's South County, you'll find stretches of wide, sandy beach and charming small colonial villages like Wickford and Watch Hill. These stops are well worth an afternoon of visiting artisan shops, coffee houses, art galleries and more. If you plan to stay in Providence, don't miss the opportunity to check out the city's nightlife, including Waterfire Providence.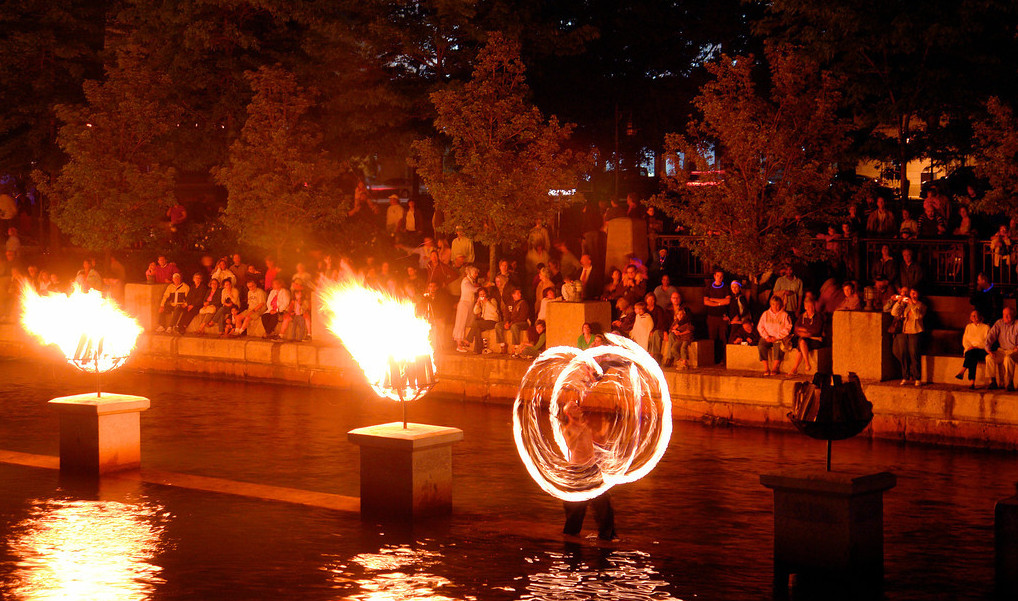 Days 8-9 — Cape Cod, Massachusetts
Continue east-northeast along the coast and cross the canal onto Cape Cod. With its sandy beaches, rolling dunes and Old World charm, Cape Cod has long been America's playground. On "The Cape," as it's known, the Old King's Highway (Rt. 6A) runs through several small villages, each one a little different from the next but all filled with charm and an assortment of unique attractions. The top attractions here are the beaches — they're some of the finest in New England, so if you have time, add a couple of days of pure relaxation to your itinerary.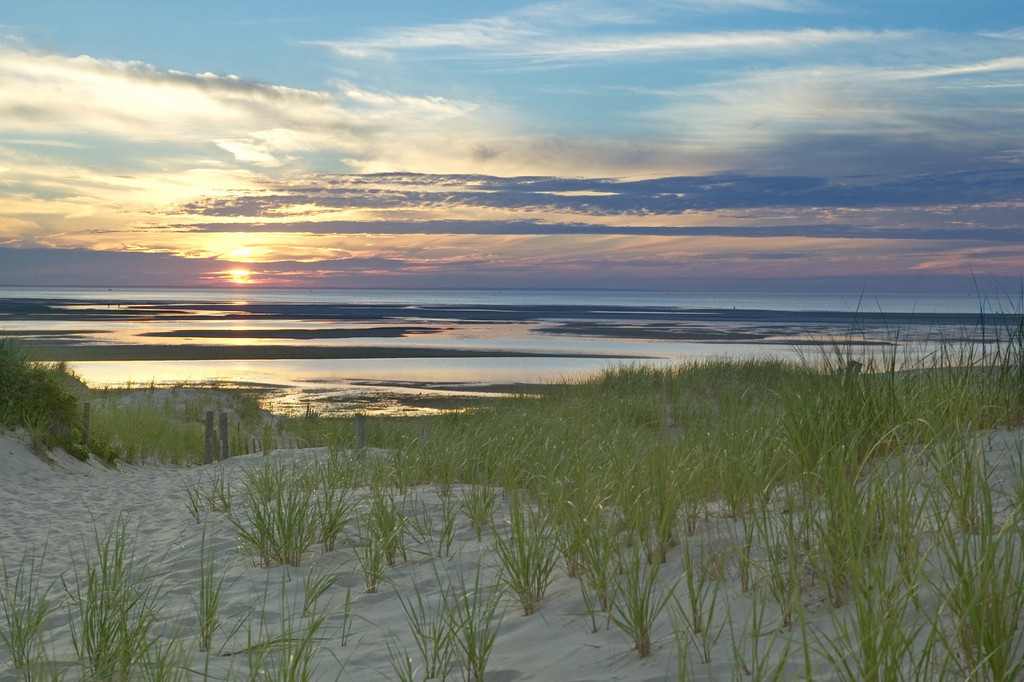 Suggested highlights and activities on Cape Cod:
One of the first towns as you travel east along the peninsula is Sandwich, home of the Heritage Museums & Gardens. There, you'll find three museum galleries nestled among a mix of natural and landscaped scenery. Permanent exhibits include American art and antique cars, with the third gallery dedicated to rotating special exhibitions.
The John F. Kennedy Museum is located in Hyannis, on the Cape's south shore near the Kennedy family's summer retreat compound. The United States' beloved 35th President maintained a close relationship with Cape Cod, and the museum offers a window into both his public and personal lives in Hyannis.
The Cape Cod National Seashore encompasses 43,586 acres of marshlands, estuaries, and sandy beaches. Here, you can visit lighthouses and experience Cape Cod in its most natural element. If you go all the way to Provincetown the tip of the peninsula, stop to watch the tides' rapid change at Race Point, where the open ocean meets Cape Cod Bay.
Whale watching — you can go on a whale watch tour from any point along the New 

England coastline, but on Cape Cod you are nearer to the Stellwagen Bank, which is one of the primary feeding grounds for

 humpback, finback, and minke whales as well as dolphins and porpoises. Experienced guides on your trip will teach you to identify the different types of whales, with other insights about their lives and habitat. 

Whale watching excursions usually take about three hours and are best from May through October, the period migrating whales spend in our area. 
Find places to stay near Cape Cod 
Day 10 — Martha's Vineyard
Just a short ferry ride (approximately 35-45 minutes) from the mainland, the island of Martha's Vineyard features pristine sandy beaches, golf courses and natural beauty. In the town of Oak Bluffs, check out the brightly painted "gingerbread cottages" which were built as a 19th century Methodist summer campground. Vineyard Haven is the island's year round ferry port and home to the famous Black Dog Tavern. Edgartown is upscale, its cobblestone streets lined with historic homes, and it's a popular vacation spot for the rich and famous. Martha's Vineyard also has five lighthouses, all originally built in the 1800's and subsequently replaced, and in some cases, moved back from the encroaching sea. The Gay Head and East Chop Lighthouse are open for sunset tours. The best way to get around the island is either by rental car or a sightseeing tour or taxi. Bicycles are also available at numerous locations. Martha's Vineyard Lodging Options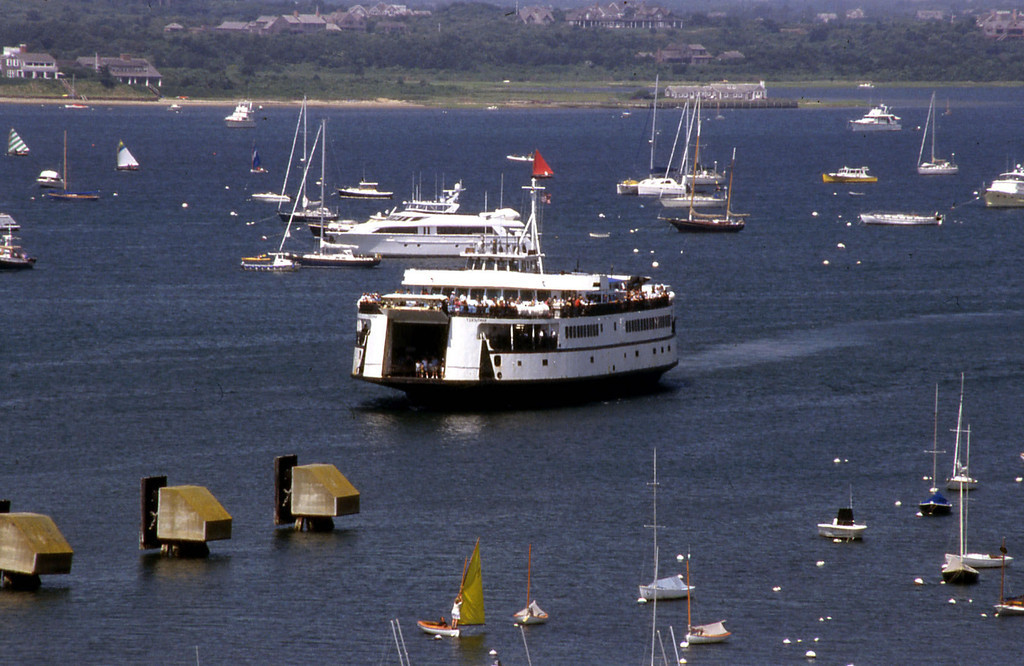 Day 11 — Nantucket
Thirty miles off the Massachusetts coast, the crescent-shaped island of Nantucket is in a world by itself. Cobblestone streets and an array of Georgian, Federal and Greek Revival homes reflect Nantucket Town's history as a prosperous whaling port. Quieter that Martha's Vineyard, Nantucket is a great place to adjust to a slower pace of life and visit unspoiled beaches, solitary lighthouses and acres of conservation land. The best way to get around is by bicycle, with many places to rent a bike once you arrive on the island.
Hotels and resorts on Nantucket 
Day 12 — Plymouth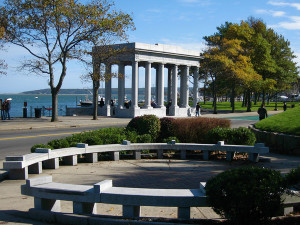 As you head back toward Boston from Cape Cod for departure, make a stop in Plymouth. It's home to Plymouth Rock and the Mayflower II, enduring symbols of the Pilgrims' arrival in the New World. The colonists' struggle to build a new community and their relationship with the indigenous Wampanoag are brought to life at Plimoth Plantation a replica of the 1627 Pilgrim community. You can interact with costumed interpreters who play the roles of those early inhabitants. The region also offers picturesque harbors, historic lighthouses, and acres of cranberry bogs that turn ruby red as harvest time approaches. Plymouth hotels 
Day 13 — Depart
From Plymouth, the drive to Boston is less than one hour. If you have time, stop at the Wrentham Premium Outlets on the way to find some great bargain shopping before you head home.