Spring Break Ideas for Kids in Burlington, VT
For a spring break alternative to theme parks, long lines and sunburn, Burlington, Vermont, is an energetic and small Northeast city bursting with fun spring break ideas for kids. Burlington is an approachable city — famous for the pedestrian-only Church Street Marketplace — that lands visitors smack-dab in the middle of the sights, tastes and natural attractions that Vermont is known for. Whether a family wants to get out and play or satisfy a curious mind, these Burlington spring break ideas for kids and families will make for a fun, and even educational trip to New England.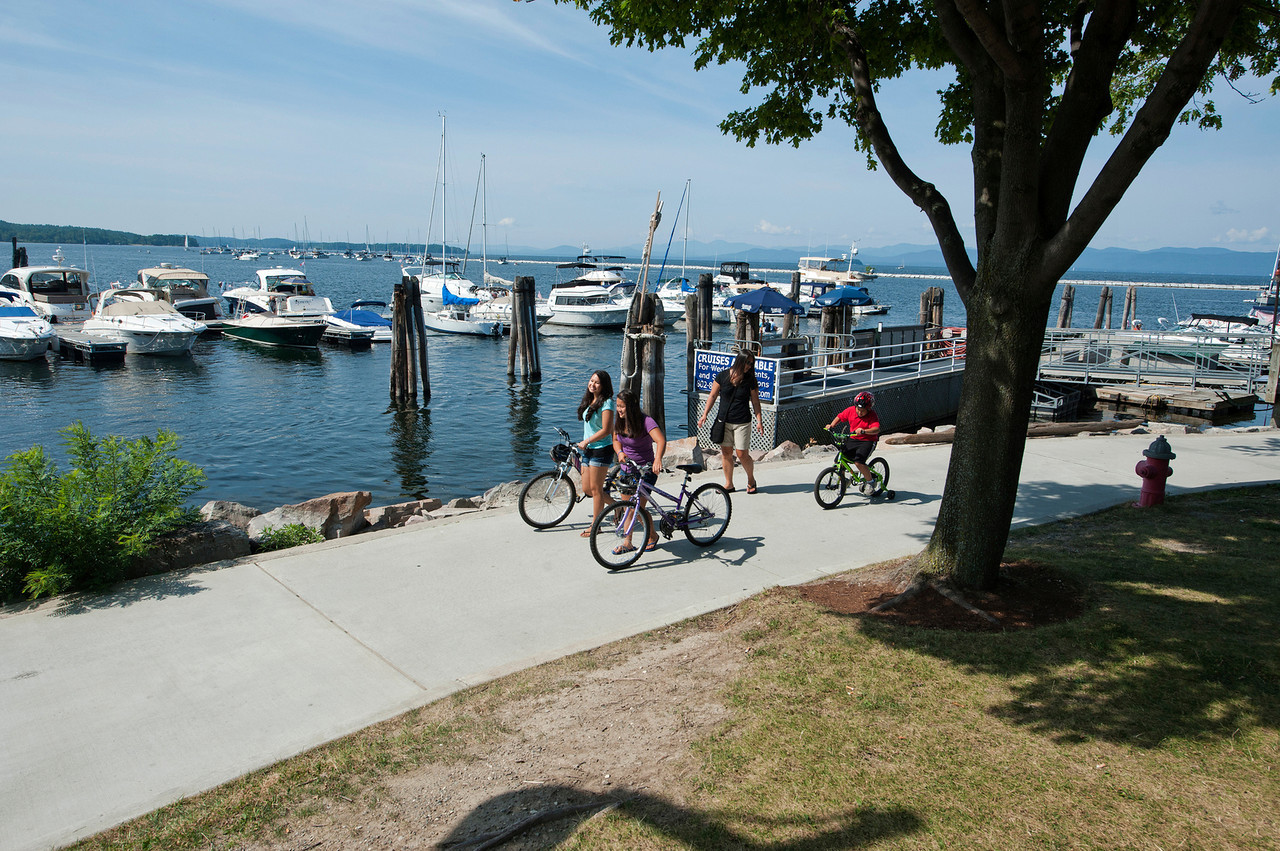 It's the first day of spring break, and after weeks of anticipation, those kids have energy to burn. Start with rock climbing at Petra Cliffs, where bouncing off the walls (safely) is A-OK. The indoor rock climbing center in Burlington has climbing walls, bouldering areas, and ropes courses for all ages and abilities. The staff orients first-timers to the equipment and rock climbing safety, and the center also offers day-long camps during school vacation weeks.
For curious minds, the best place to learn about Vermont's ecology, history and animal life is the ECHO Lake Aquarium on the shores of Lake Champlain. In over 100 interactive exhibits, kids (and adults) of all ages can explore the interesting and sometimes unexpected history of the lake, from fish and coral to shipwrecks and Champ the Sea Monster. At the nearby Perkins Museum at UVM, guests can even learn why and how a Beluga whale came to be Vermont's State Fossil.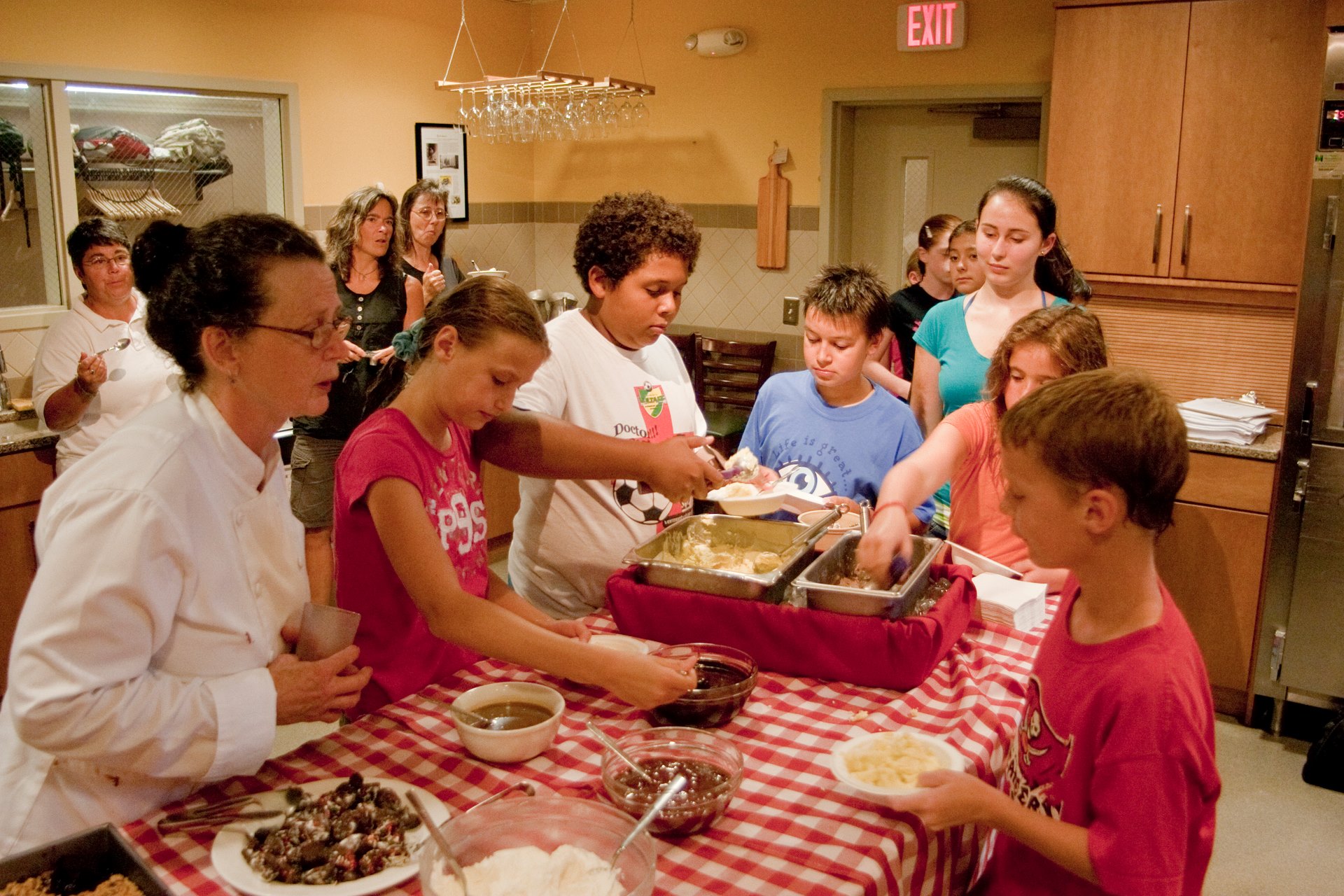 One of Vermont's biggest draws for grown-ups is the cuisine, typically featuring fresh, locally grown ingredients — and it's the same for kids. The Ben and Jerry's Factory Tour continues to be a favorite stop for anyone with even the smallest of sweet tooths, located just 20-25 minutes south of Burlington in Waterbury, Vermont. Then, kids can get their hands flour-y at a Kids' Cooking Class at The Essex resort, a 15 minute drive from the Burlington waterfront. Kids can learn to make everything from cookies to breakfast to italian classics.
Where to Stay
In downtown Burlington, Hotel Vermont sits right between the Waterfront Park and Church Street. A rustic yet modern vibe at this new boutique hotel has earned it a lot of buzz (it's one of TripAdvisor's Top 10 New Hotels for 2013) and a "cool" reputation — something more hotels could benefit from. Pick a Queen & Double Room for plenty of room when traveling with the kids, and save time for a family bike ride on the Waterfront with Hotel Vermont's complimentary bike rentals.
Not only does the Essex Resort and Spa offer kids' cooking classes, it has many ways to keep active kids busy at the on-site adventure zone with zipline, rock climbing walls, indoor & outdoor pools, walking trails and playground. Families on spring break can splurge on a 1-bedroom suite or opt for a spacious traditional room, and the chance to explore the natural side of New England.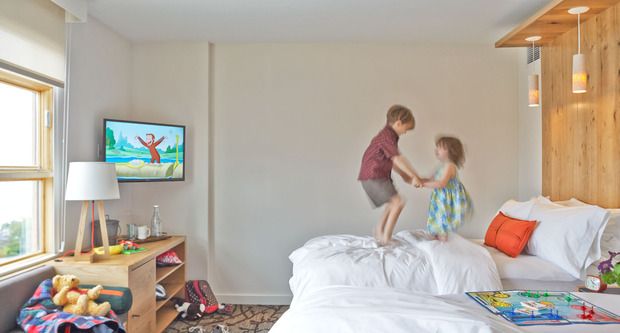 Photo credits: Discover New England; Essex Resort and Spa; Hotel Vermont.