Spring Vacation Ideas: Celebrate the Season at a Flower Festival
As snow season takes its final bow in New England, the curtain is already rising on a colorful new cast: spring flowers. We've been patiently awaiting the return of bright pastels to our gardens, and the time has come to celebrate. These New England flower festivals are guaranteed to put some spring in your step, and they're the perfect addition to your list of spring vacation ideas.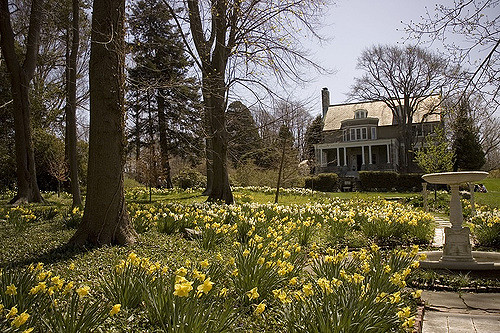 Daffodil Days — Bristol, RI
Nature's golden trumpets play the annual fanfare for Bristol's Daffodil Days in late March or early April each year. Blithewold Mansion, Gardens, and Arboretum celebrates the season in style with hands-on workshops and events. Daffodils at Dusk just might be our favorite feature — visitors get complimentary signature cocktails or lemonade to sip on the stroll through Blithewold's enchanting garden at sunset. Rhode Island Spring Vacation Lodging Options 
Daffodil Festival — Nantucket, MA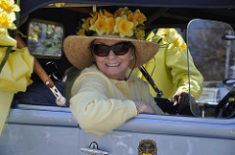 Bursts of yellow, orange, white, and pale pink fill every nook and cranny on Nantucket in spring. During the Daffodil Festival, over three million blossoms monopolize roadsides, gardens, window boxes, doorways, bicycles, and cars (yes, cars!). The festival's signature event is the Antique Car Parade, featuring over 100 vintage automobiles and motorcycles dressed to the nines in fabulous fresh flowers. Nantucket Hotels 
Meriden Daffodil Festival — Meriden, CT
The Meriden Daffodil Festival, toward the end of April, has flowers, food, fun, with fireworks to cap it all off. Originally a smaller community celebration, the events have expanded over the years to include parades, pageants, carnival rides, craft fairs, a fishing derby, and Connecticut's largest tag sale. Perfect for families, the slogan says it all: "600,001 Daffodils can't be wrong!" We couldn't agree more — this festival is as good as spring vacation ideas get. Spring vacation ideas - Connecticut inns and resorts 
Celebration of Lupines — Franconia Notch, NH
Daffodils aren't the only spring flower to see the limelight in New England. Lupines, with their seas of blue, purple, pink, and white make a fine festival backdrop in New Hampshire as Franconia Notch kicks off their arrival with the Celebration of Lupines. There, you can attend a photography workshop, a poetry walk, or enjoy live music among the flowers. Keep an eye — and a lens — out for the Karner blue butterfly, an endangered species wholly dependent on the lupine. Places to stay in New Hampshire  This time of year, we're all flower children. It's time to get outside. If you visit a New England flower festival, snap a photo of nature's pastel work — we'd love to see and share your colorful shots on Facebook and Twitter.
You might also like...