Survival Guide for Holiday Guests
Traveling for the holidays is never easy. Even for stalwart family people, who are blessed with no end of help for the host and a stockpile of answers for busybody aunts, the holidays can take a toll. Between holiday traveling, housekeeping and sharing space, it can be hard to kick back and enjoy the family time.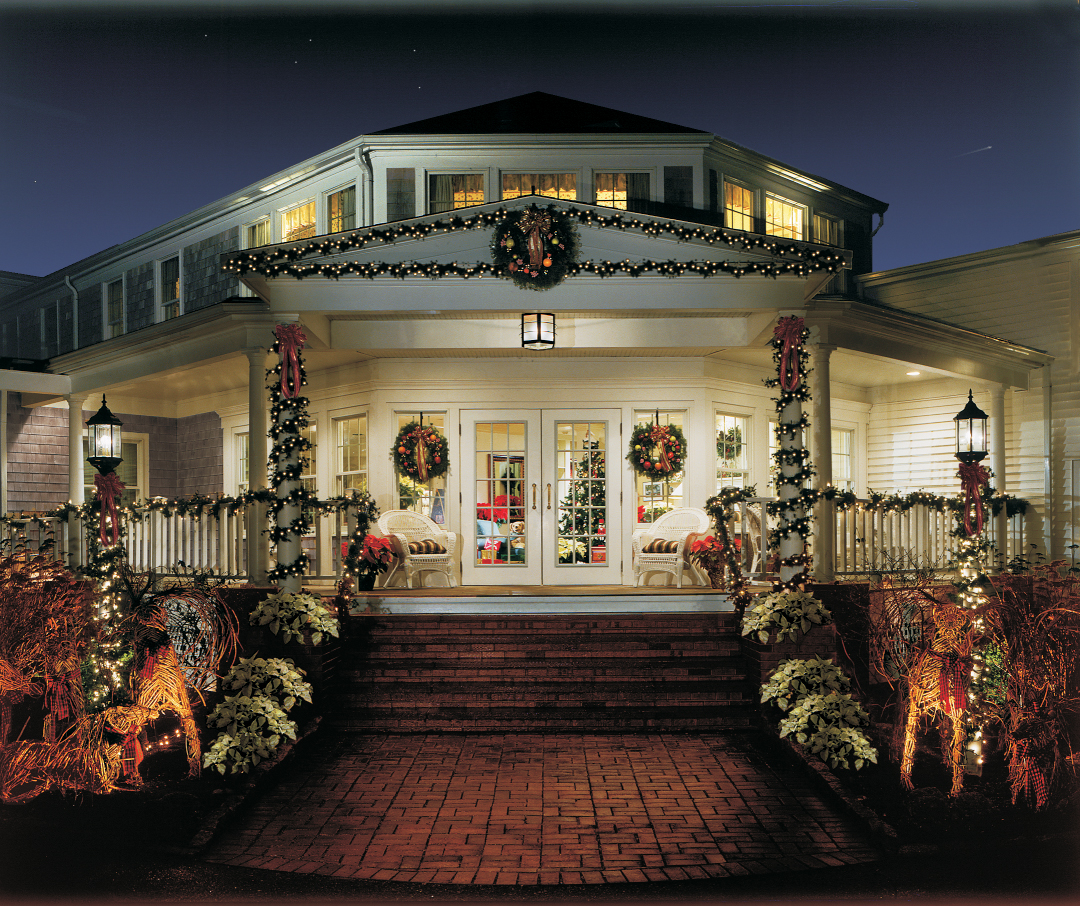 Our survival guide for holiday guests and hosts alike is simple — "stay away" at a nearby New England inn or resort. You'll still spend the holidays happily with family and friends, and save some time for yourself. With comfortable, unique, and downright excellent holiday lodging in New England, you'll have space of your own while still being in on the celebrations.
Need more convincing? Here are six ways staying at a New England inn can help guests and hosts alike survive the holidays.
1.  The Beds
Forget the lumpy sofa bed, leaky air mattress or the living room couch: get a restful night's sleep at a New England inn or resort nearby. Instead, you can arrive bright-eyed and bushy-tailed for the next day's festivities... and company.
2.  The Rooms
Spread out — you've got your own space. Have quiet time when you need it and leave your clothes wherever you want.
3.  The Bathrooms
No sharing the bathroom with the younger brother or sloppy cousins. And no worries about running out of hot water in the morning.
4.  The Amenities
Mom's house doesn't have _________. New England inns and resorts offer a huge variety of cool amenities, from wifi and indoor pools to fitness classes, spa services, and even an indoor waterpark.
5. The Escape
Had your fill of turkey and family chit-chat? Take advantage of the power to leave for the night rather than waiting for the slowpokes to say goodbye. Plus, you'll have a chance to enjoy the interesting extras at your inn/resort/B&B.
6.  The Hosts
Your hosts will thank you for visiting and not ask you to help with the cleaning.
For even more extras, like cooking classes, relaxation packages, and even the Thanksgiving feast, take a gander at Thanksgivukkah Survival packages from New England Inns & Resorts members (ideal for pre-holiday relaxation and post-holiday recovery).
While we can't always make traveling with a family easy, with comfortable holiday lodging, you can stop worrying about surviving the holidays and focus on enjoying them.
Photo: Chatham Wayside Inn