Take Your Love On The Road With A Romantic New England Road Trip
Pack your bags, pick out a playlist, and hit the road: for your next romantic getaway in New England, you're going to spark love behind the wheel. From the quiet coasts of Maine to the hidden hills of Massachusetts, New England is filled with quiet corners perfect for romance. Head out on our romantic New England road trip and discover the beauty of the region and the beauty of love.
Explore the North Shore
As any horror movie date will tell you, a little fear can go a long way in igniting romance. Head north from Boston to the North Shore with its sordid history of witches, ghosts and pirates. Stop over in Salem, MA, and discover the horrors of 1692 at the Salem Witch Museum. Once you've had your fill of witchcraft, continue up the coast and get in the swashbuckling spirit aboard the Privateer IV for an excursion along the coast and a chance to spy some of the region's most majestic animals: whales.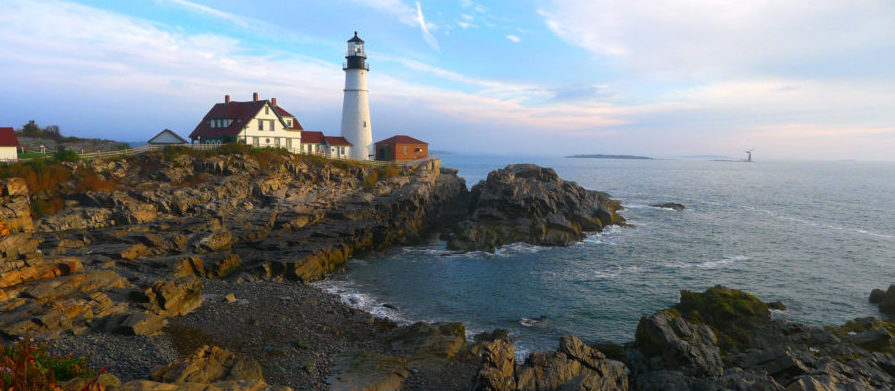 Lighthouses of Maine
As you continue your romantic New England road trip into Maine, it's time to shift your focus from dark spirits to lighthouses. With a whopping 57 active lighthouses, Maine's coast offers a grown-up scavenger hunt across the state. Can you find the tallest lighthouse in Maine? How about the oldest? On your romantic New England road trip, let these beacons of light illuminate your path to love.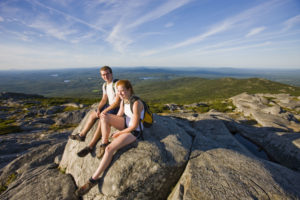 Take Your Romantic New England Road Trip along the Kancamagus Highway
Recognized since the 17th century for its sublime peaks, New Hampshire offers breathtaking views perfectly suited for your romantic New England road trip. Trace the winding back of the Kancamagus Highway, stopping along the way for a road trip selfie or a hike up a White Mountain peak. Looking to stretch your legs? Peddle around Echo Lake and Loon Mountain with a Franconia Bike Tour.
Meander Down Vermont Route 100
Crisscrossing the Green Mountains for over a hundred miles, Vermont's scenic Route 100 will take you from Canada to Massachusetts, through quintessential Vermont villages, bustling ski towns, and expansive mountainside lakes. Recognized by Yankee Magazine as one of the most scenic drives in New England, this romantic New England road trip spot provides a great opportunity for a picnic. Head south along Route 100 and step back in time at the Rochester Cafe, a marble soda fountain once popular with Robert Frost. Take lunch to go and hike up to Vermont's Long Trail for a scenic and romantic meal.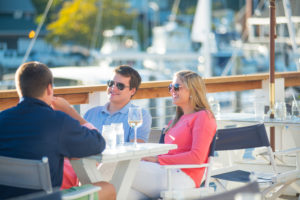 Wander Towards the Connecticut Coast
It's a long way from Route 100 to the coast of Connecticut — might as well make the most of it. Before heading down Highway 91, stop in Greenfield, MA, and stroll arm in arm up to Poet's Seat Tower, a sandstone observation tower with gorgeous views of the Pioneer Valley. If you're in the Northampton area for the evening, you can enjoy rhythm, blues, and local brews in Luthier's Co-Op, a guitar-store by day, bar by night located in nearby Easthampton. Your romantic New England road trip has been long and full by this point — you definitely deserve a heaping slice of Connecticut Pizza when you arrive to the Connecticut coast.
Stroll Through Newport
If you ask us, there are few places as stunningly romantic as the seaside. From Connecticut, drive east to Rhode Island to bask in the glory of Newport. A hub for yachting on the east coast, Newport boasts extravagant mansions along the water, many of which can be visited and toured. We warned though — these mansions are so magnificent, you may just be swept up by the romantic spirit. Gas up the car, rev up your engine, and hit the road! With so many craveable destinations, there's nothing stopping you and your love from embarking on your next romantic New England road trip.
You might also like...