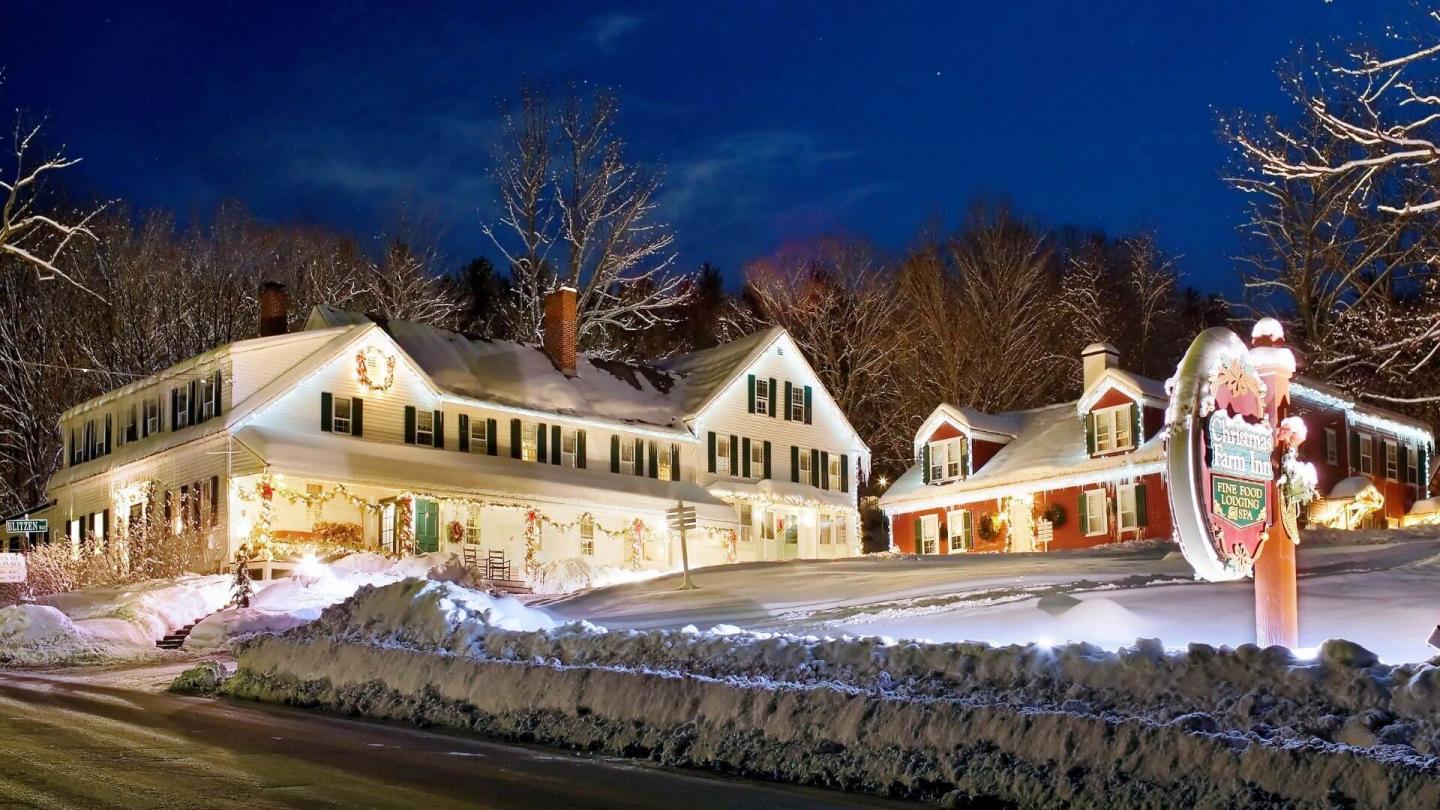 https://christmasfarminn.com/image-download-directory/
The Best Places to See Christmas Lights in New England
No offense Florida, but mild temperatures and palm trees strung with lights just don't compare to the quaint wonderland we're spoiled with. To truly set the holiday spirit aglow, make a stop at some of the best places to see Christmas lights in New England.
Holiday Light Fantasia — Hartford, Conn.
Popular throughout the Hartford area, this must-see event transforms Goodwin Park into a delightful two-mile drive-through. Holiday Light Fantasia showcases everything from familiar classics like Santa and his reindeer to beloved cartoon characters, tributes to local businesses, and more. The Christmas scenes are also joined by displays of Hanukkah, New Years, and Three Kings Day.
The Christmas House - Torrington, Conn.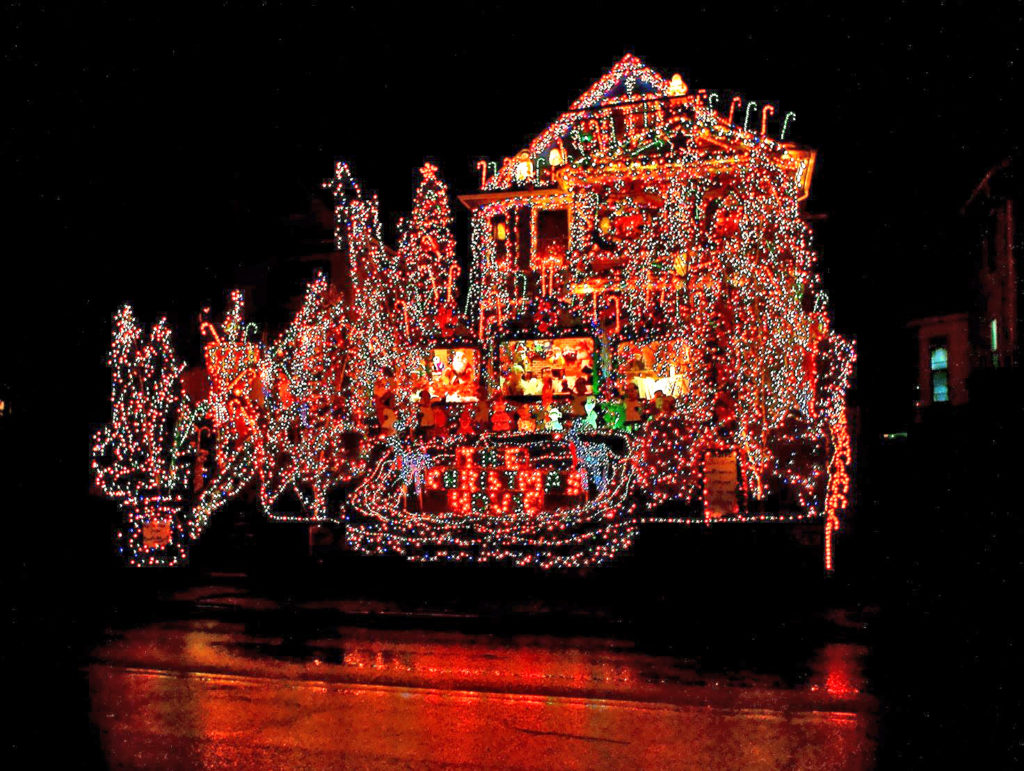 Hartford may outshine others on the public radar, but locals in the nearby Torrington area know which house in the neighborhood Santa (nor the International Space Station) can't miss. Appropriately known as The Christmas House, this private home takes decking the halls to a new level (and there's even more to marvel at inside). Daily between Thanksgiving and Christmas, visitors can take an indoor stroll free of charge (though donations are welcome) from 6pm to 9pm. From a dazzling Christmas village display to nostalgic Coca-Cola knick-knacks, holiday cheer is in abundance here.
La Salette Shrine — Attleboro, Mass.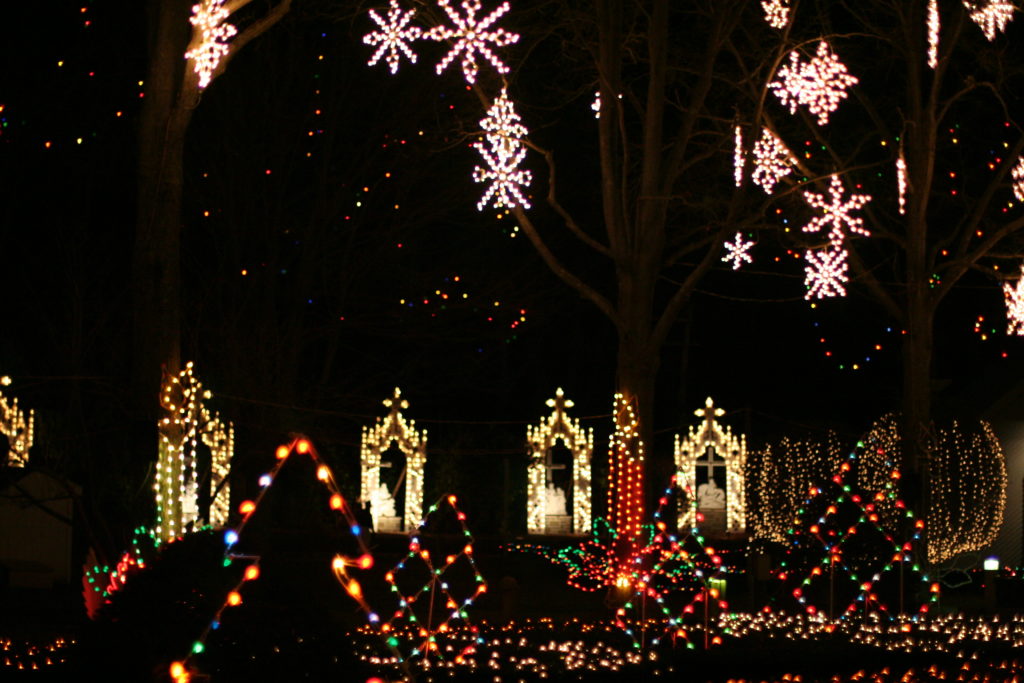 One of the best places to see Christmas lights also happens to be one of New England's most well-known events. La Salette Shrine in Attleboro features traditional holiday displays made up of over 300,000 lights that span more than 10 acres. The event began back in 1953 with only a simple yet beautiful manger on display, making this stop even more impressive today.
Gift of Lights at New Hampshire Motor Speedway — Loudon, N.H.
Pay a visit to the state's capital of Concord and revv up the holiday season with a trip to the Gift of Lights at New Hampshire Motor Speedway. The drive-through course is over two miles long, with more than 60 holiday scenes and over 400 holiday light displays. Racing fans will earn bragging rights as they drive through the infield tunnel, known as the stunning Tunnel of Lights this time of year.
"Gardens Aglow" at Coastal Maine Botanical Gardens — Boothbay Harbor, ME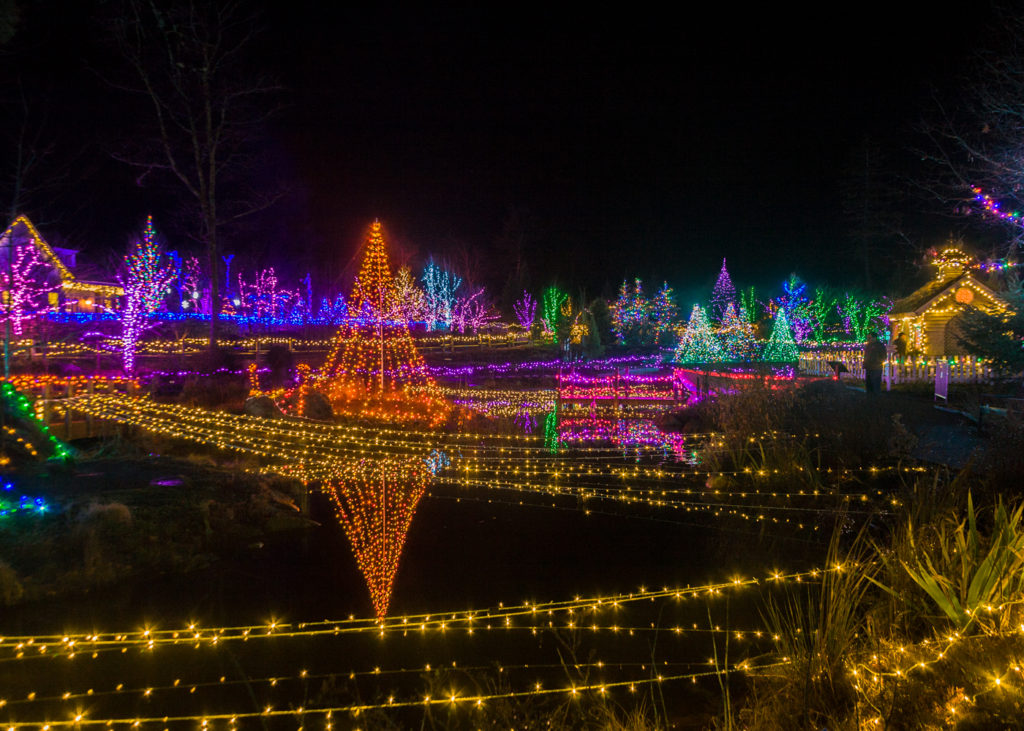 One of the best places to see Christmas lights in Maine is the state's largest display. The Coastal Maine Botanical Gardens puts together a magnificent "Gardens Aglow" event that is a must-see for visitors staying in the Boothbay Harbor area. Spanning 14-acres with more than 150,000 lights, this holiday treat delights guests of all ages.
Cape Neddick "Nubble" Light — York, ME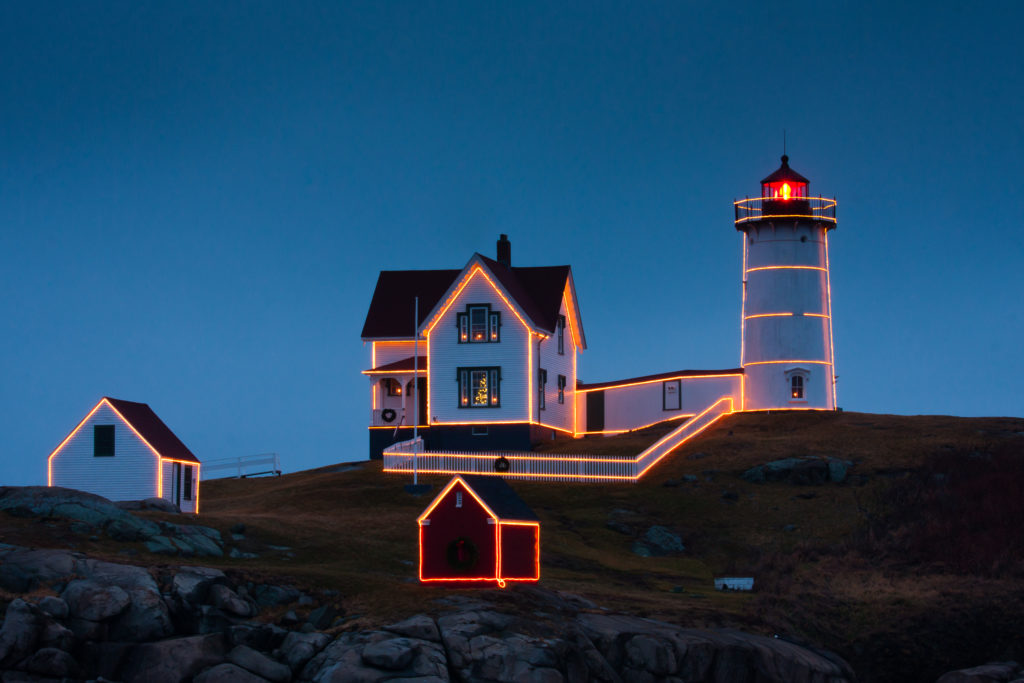 Set atop a rocky coastline with a backdrop of endless sea and sky, it's really no surprise that the picturesque "Nubble" Lighthouse in the Cape Neddick region is one of the most photographed spots in Maine. Winter is no exception, as the lighthouse is outfitted with an outline of classic white lights. Visitors who can't make it to the official lighting event or catch an in-person glimpse throughout the season still have a way to admire from afar. With the availability of Nubble live web cams, this is one New England light display that can be enjoyed anywhere. From the peace of a classic village setting to the panoramic views of a drive-through experience, the best places to see Christmas lights in New England are as diverse as they are festive. When planning your next winter getaway, there's one thing for sure: The holidays are New England's time to shine.