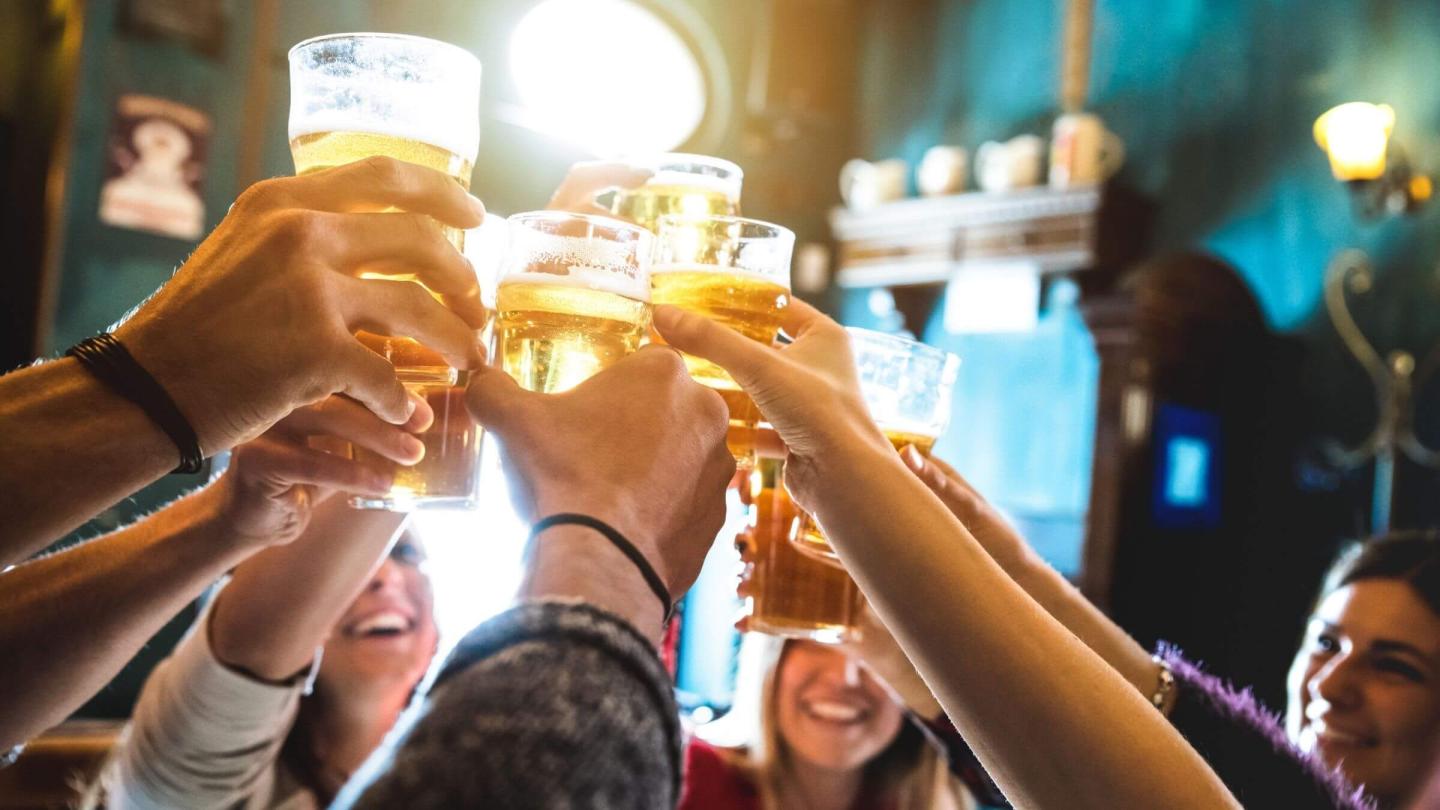 Tour Maine Breweries on a Hop-fueled Road Trip
New England is big on beer — a tasty pint pairs nicely with any trip to the region, and Maine is at the frosted, frothy head of it all. The Pine Tree State has been pioneering the craft beer movement since the 1980s, long before today's liquid gold rush started making Budweiser nervous. It's as if Mainers were planning for this day all along: now, Maine's brewing history sets its brewery tours and beer-themed visits apart from the pack. Up in the mountains, down along the rocky shoreline, and right in downtown Portland, practically every taproom in the state is stocked with the products of top-notch Maine breweries. Start your tab at any of these Maine breweries and don't forget to taste outside of your comfort zone!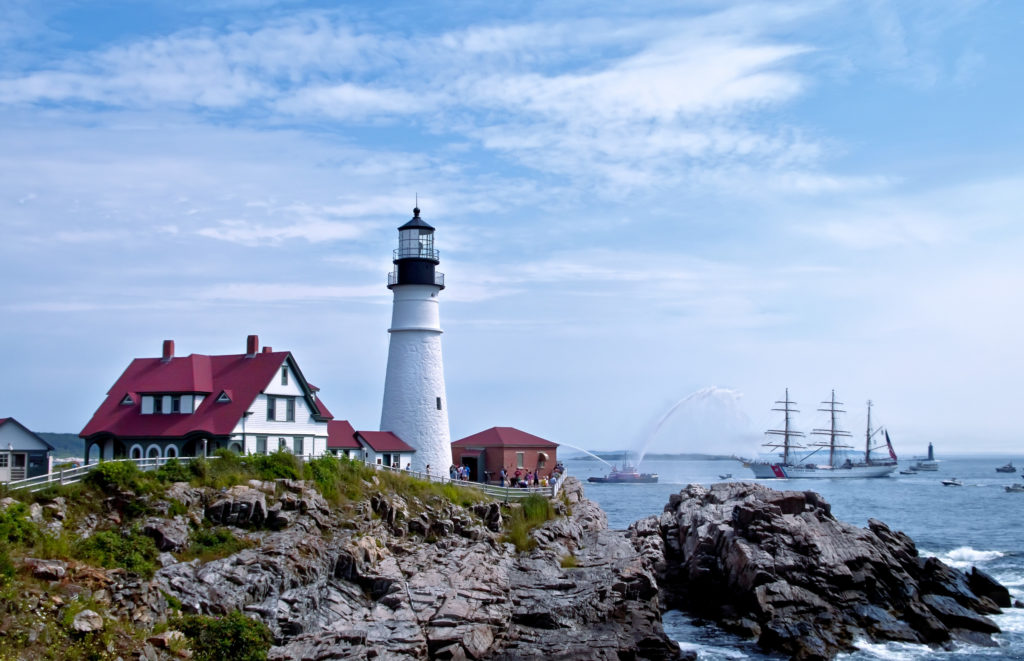 Stop 1: Breweries in Portland, ME — Maine's biggest city is its brewery epicenter, too.  It's chock full of local breweries, including Allagash Brewing Company, Sebago Brewing, Shipyard Brewery, Rising Tide Brewery, and Bunker Brewing. You can hop on the Maine Brew Bus for a customized tour of Portland's breweries, or chart your own course. Allagash, one of the most lauded Belgian beer makers in the country, offers hourlong tours that include a guided tasting of four of their beers. Tours are free, but they're in high demand, so you'll want to reserve them a few weeks in advance. Shipyard Brewing also offering free tours of their Maine brewery, with beer samples for the adults and Capt'n Eli's soda for the kids. Stop 2: Breweries in Freeport, ME — Head out of Portland and continue up the coast for a stop at Maine Beer Company in Freeport, ME. While they don't offer brewery tours, their tasting room features eight drafts on tap, local snacks, and merchandise. The big windows provide a great view of the brewery! For a full dinner, head to Gritty McDuffs, also in Freeport, for a lobster dinner, smoked pork fries, and plenty of their very own Maine beers. If you're looking to do some shopping on the side, Freeport's L.L. Bean outlet is one of the biggest attractions in the state.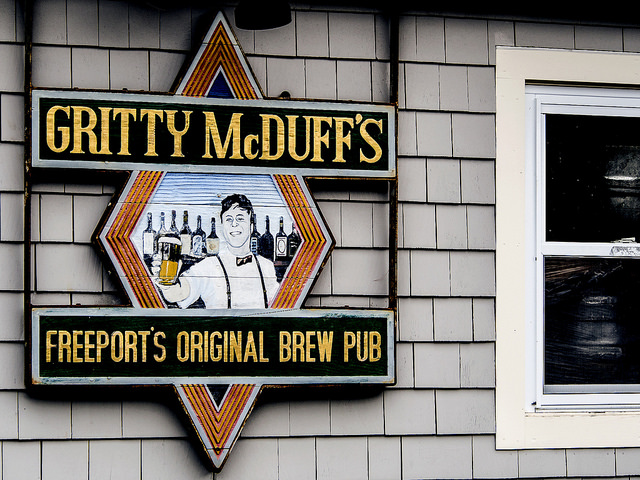 Stop 3: Oxbow Brewery — Continue up the coast to Newcastle, ME, for a tasting at Oxbow Brewery. Known as "loud beer from a quiet place," the American ales with saison yeast are a staple. The tasting room is in an old Maine farmhouse and offers samples as well as bottles and growlers for purchase. To check another Maine brewery off your list, head over to nearby Sheepscot Valley Brewing Company, a small grassroots operation in Whitefield, ME. Stop 4: Breweries in Rockland and Belfast — Heading up Route 1, make a stop in scenic Rockland, Maine, for a pint at Rock Harbor Brewery. This brewpub offer tasty treats like hot crab and artichoke dip with its very own beer to wash them down. Continue on to Belfast for a visit to Belfast Bay Brewing Company, purveyors of the famous Lobster Ale (a red ale), and pop into the tasting room at Marshall Wharf Brewing, located right on Belfast's waterfront. Stop 5: Breweries near Bangor — On the way up to Bangor, Maine, stop by Penobscot Bay Brewery for a cold one. Their chocolate stout, delightfully named "The Winnah," is a great hearty choice on a cold evening. Up past Bangor in Orono, Black Bear Microbrew serves up all of the beers they brew on site plus wood-fired pizzas and BBQ night on Wednesdays.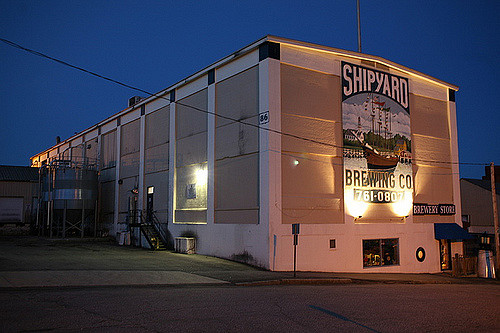 Stop 6: Lewiston Breweries — Hop on 195 headed south to round out this Maine beer road trip, stopping at Baxter Brewing in Lewiston, Maine. Get a tour of the brewery and enjoy one complimentary pour and as many as care to responsibly purchase. The not-quite-legal crowd will love Baxter's Green Bee soda, poured from its very own tap. You won't find bottles to bring home here, however, as Baxter has been canning all of their beers since they started in 2011. Ready to pack the car and drain the kegs of Maine? The scenery, seafood, and suds await. As always, be sure to consider the effects of delicious beer on your travel plans. Travel with a group of friends to swap out the designated-driver role. Staying within an easy walk or cab ride from your Maine brewery of choice makes good decision-making easier and more fun, too. Luckily, all of the best breweries are surrounded by plenty of comfy, cozy places to stay in Maine. Happy Maine brewery hopping!
You might also like...