Weekend Away: Coastal Connecticut Getaways
Visiting coastal Connecticut for a weekend away can feel like discovering a little-known gem that was hidden right in front of you all along. Just a stone's throw from New York, Boston, and a good chunk of the Eastern seaboard, most people's understanding of the Constitution State begins and ends with what they see from I-95. Those who get off the highway and take to quieter roads like Route 1 and Route 136, however, know and love the Connecticut that harbors exquisite maritime culture, rich history, fantastic cuisine, and seemingly endless stretches of shoreline — all at an arm's reach.
Discover our favorite culinary, cultural, and outdoor stops on a coastal Connecticut tour among the beautiful towns of Madison, Lyme, Old Saybrook, Westbrook, New London, and Mystic. This is what we like to call coastal Connecticut's "sweet spot," and all these towns are quite close to one another. Feel free to mix and match them to suit your tastes as you make your way up or down the coastal back roads.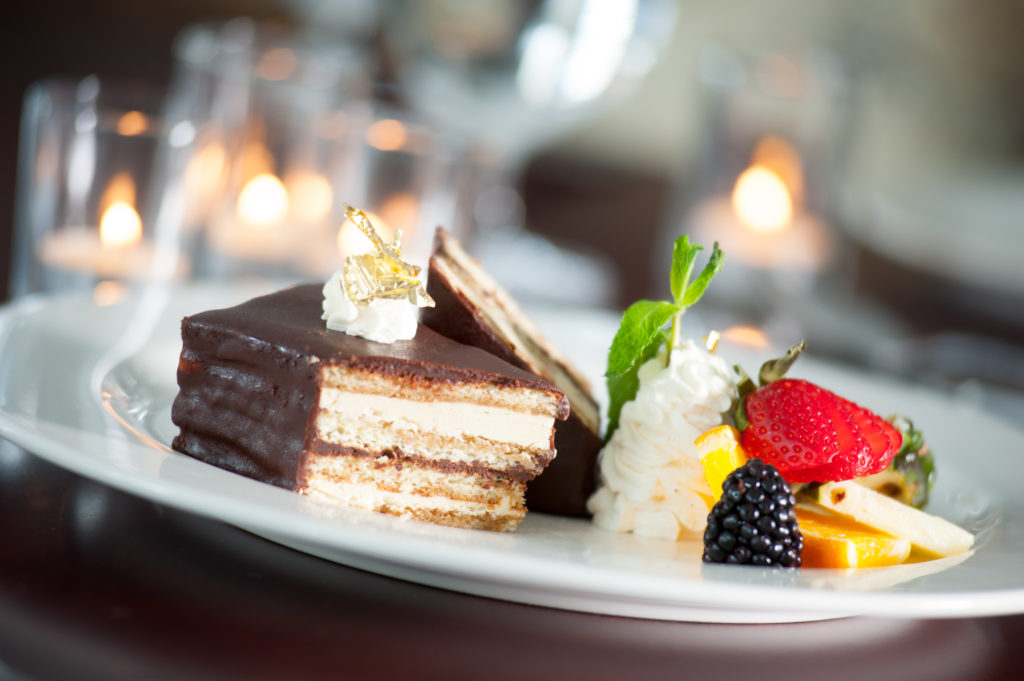 Culinary Highlights of Connecticut Getaways
Coastal Connecticut cuisine conjures up images of freshly caught seafood enjoyed on the waterfront, with a warm sea breeze and a setting sun to match it. This is an earned reputation in the summertime, and indeed Abbot's Lobster in the Rough is a legend in its hometown of Noank and beyond for its spectacular setting and freshly caught mussels, clams, scrod, and lobster. The Place, in Guilford, is similarly casual and equally legendary with an old school feel complemented by its BYOB and cash-only policies. Both are open from May to September.
For those on a Connecticut getaway in the low season, there exists a world of culinary intrigue outside of the clam shacks. In addition to the exquisite catch of the day, Connecticut's farms just north of the coast provide the area's restaurants with fresh meat and produce, not to mention world-class wine from local Connecticut vineyards. Cafe Routier in Westbrook is regarded by many locals to be the premiere upscale restaurant in coastal Connecticut. The bistro's chic decor and expansive wine list sets the stage perfectly for innovative French cuisine and seasonal delicacies like duck confit, octopus, and famous fries (or frites). If you're looking for an ambient place for a cocktail and tapas, the Mood Lounge within the restaurant hits the spot.
On a side note, many say Connecticut has the best pizza in the country. Those on the eastbound route from New York will do well to stop in New Haven for world-famous pizza at Pepe's Pizzeria, or sit down to a more formal Italian affair at Tarry Lodge Enoteca Pizzeria in Westport. Mystic Pizza in Mystic was so good they made a film about it starring Julia Roberts.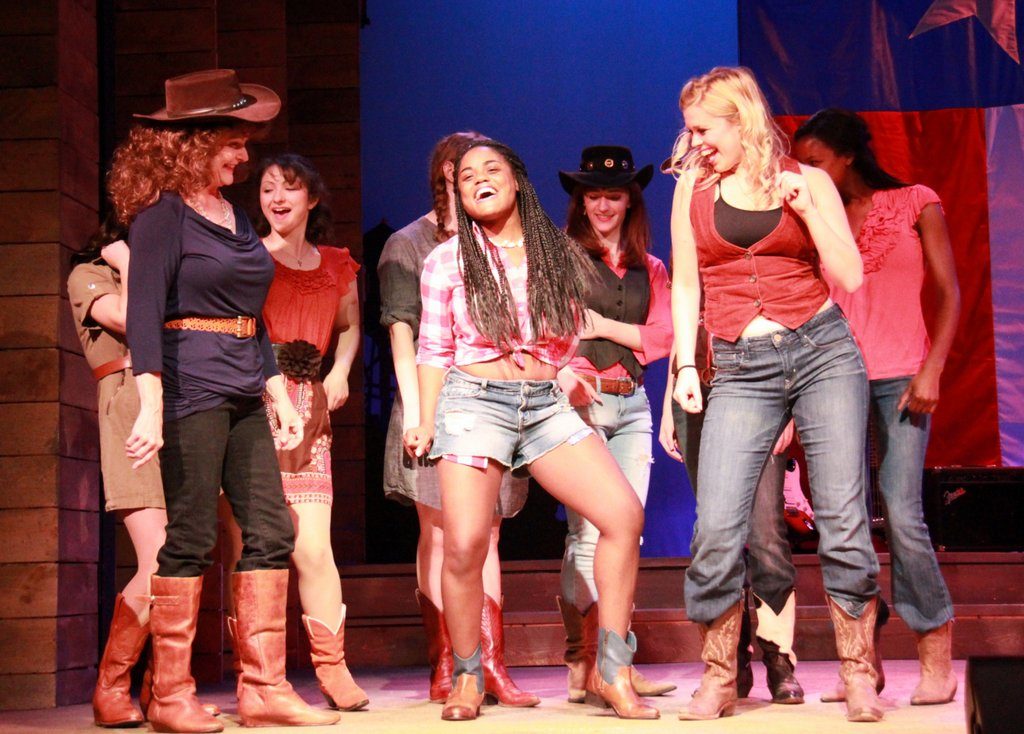 Cultural Highlights of Connecticut Getaways
Connecticut's maritime history, Native American heritage, artistic leanings, and positioning as a transatlantic trade route give its coast plenty of cultural intrigue to match its picket-fence charm. Those visiting between May and November can start with the Mashantucket Pequot Museum & Research Center, a testament to Connecticut's rich indigenous history. The interactive features and carefully recreated scenes transport visitors of all ages back to Connecticut's roots, and live performances of contemporary Native American customs bring them back to the vibrant indigenous community of present day. This museum is affiliated with the neighboring Foxwoods Casino — if you're looking to try your luck, you'll find both Foxwoods and Mohegan Sun within a short drive from the museum.
For another immersive experience in Connecticut history, head to Mystic. The town itself features exquisitely preserved colonial architecture and hosts both the Mystic Aquarium and the wonderful Mystic Seaport. The self-proclaimed "Museum of America and the Sea", Mystic Seaport is a 17-acre complex and a sort one stop shop for all things maritime in Connecticut. From exhibitions on traditional shipbuilding to ocean-themed art to schooners and sailboats you can ride on or even take out for a spin yourself, this is a fantastically interactive option for all ages.
If their "International Marine Art Exhibition" whets your appetite for fine art, head to the Florence Griswold Museum in Lyme. Housed at Florence Griswold's home at the center of what was once the Old Lyme Art Colony, the museum has a robust collection of American Impressionist paintings. Declared a National Historic Landmark in 1993, the entire first floor has been designed to appear exactly as it might in 1910 when it was a prominent artists' boarding house.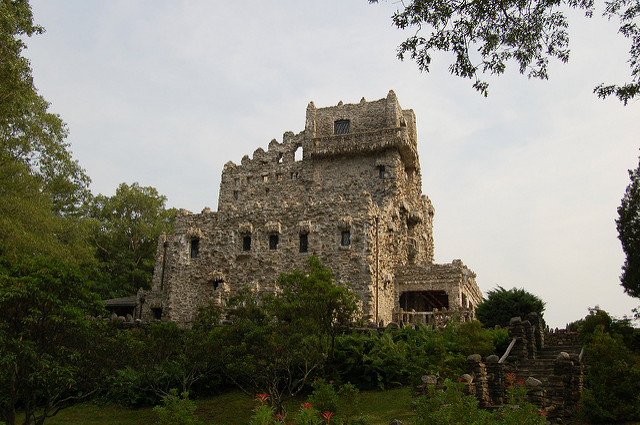 Outdoor Attractions on Connecticut Getaways
If you're captivated by the depictions of Connecticut's rocky shoreline in the Florence Griswold Museum, be sure to get out there and experience the seascape for yourself. Madison's Hamonasset Beach, the state's largest shoreline state park, offers two miles of uninterrupted coast and makes for a moody morning stroll or a buzzing beachside party, depending on the season. Bluff Point Coastal Reserve in Groton extends across an undeveloped peninsula that pokes into the Long Island Sound, with plenty of wooded areas, beaches, cliffs, and tidal pools.
Stretch out for a picnic or get the blood flowing by mountain biking, boating, running, or cross-country skiing in the winter months. The anglers in your party can cast their line in hopes of snagging some sea bass, flounder, and bluefish. For a combination of outdoor exploration and historical intrigue, visit Gillette Castle. This state park, which straddles Old Haddam and Lyme just up the Connecticut River from the shore, was once a private residence of the actor famous for portraying Sherlock Holmes, William Gillette. Built with local stones, the castle features some delightful quirks such as odd doorknobs and locks and a system of mirrors that allowed surveillance of the castle from the master bedroom. Tour the castle and the surrounding gardens and enjoy a picnic in the grounds.
While there are plenty of lighthouses worth a stop on a coastal Connecticut getaway, we especially recommend a stroll around and inside the Stonington Harbor Light, named the Best Lighthouse for History Plus a View by Yankee Magazine. The lighthouse itself is a museum exhibiting the  historic British attack on Stonington, and the sweeping view from its windows encompasses parts of New York, Connecticut, and Rhode Island.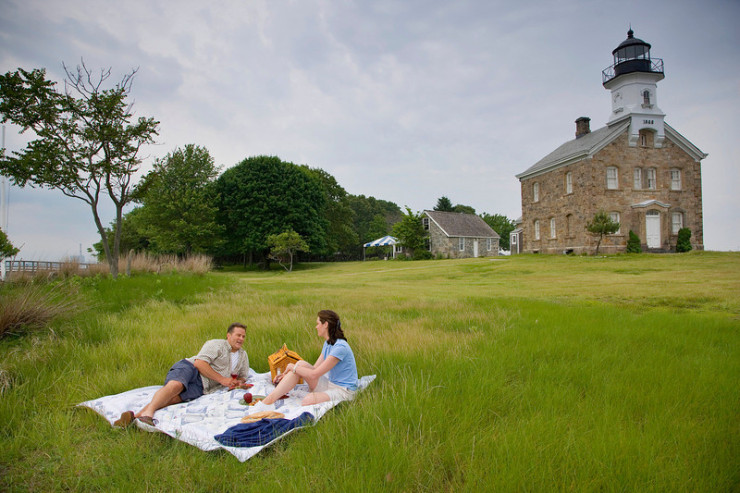 Where to Stay on a Connecticut Getaway
An array of lodging options near the Connecticut coast balance luxury with the quiet and comfortable. Whether you're looking for an all-inclusive resort and spa or a charming bed and breakfast, you'll find it hiding in that small stretch of shoreline, ready and waiting for your next weekend escape.
You might also like...