1. Cadillac Mountain, Maine
Acadia National Park in Maine is world-renowned for its beauty, but one of the hands-down best spots to catch a sunrise is Cadillac Mountain. It'll require you to go for a little bit of a hike, but it's nothing you can't handle. Once your blood's pumping, you'll be rewarded with one of the prettiest sunrises you've ever seen. (And if you absolutely can't handle a hike that early in the morning — the hike takes about two hours — then, yes, you can drive to the top of the mountain.)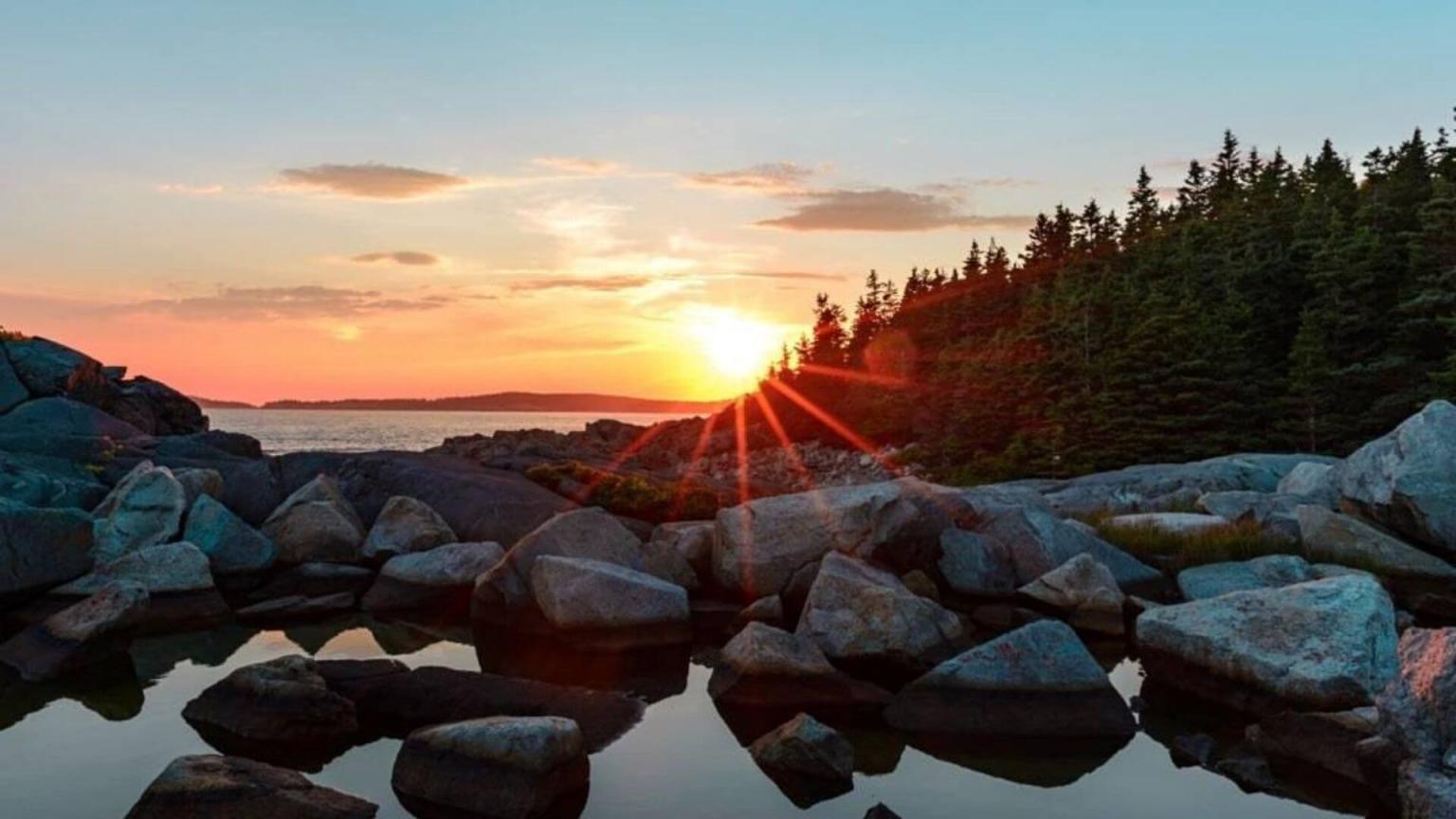 Source: nps.gov
Make your home base during your stay to the national park the lovely little community of Bar Harbor. There, you can rest your head at the Bar Harbor Grand Hotel, where modern luxuries meet old-world class. Better yet, from the hotel, you're just a 20-minute drive to the mountain.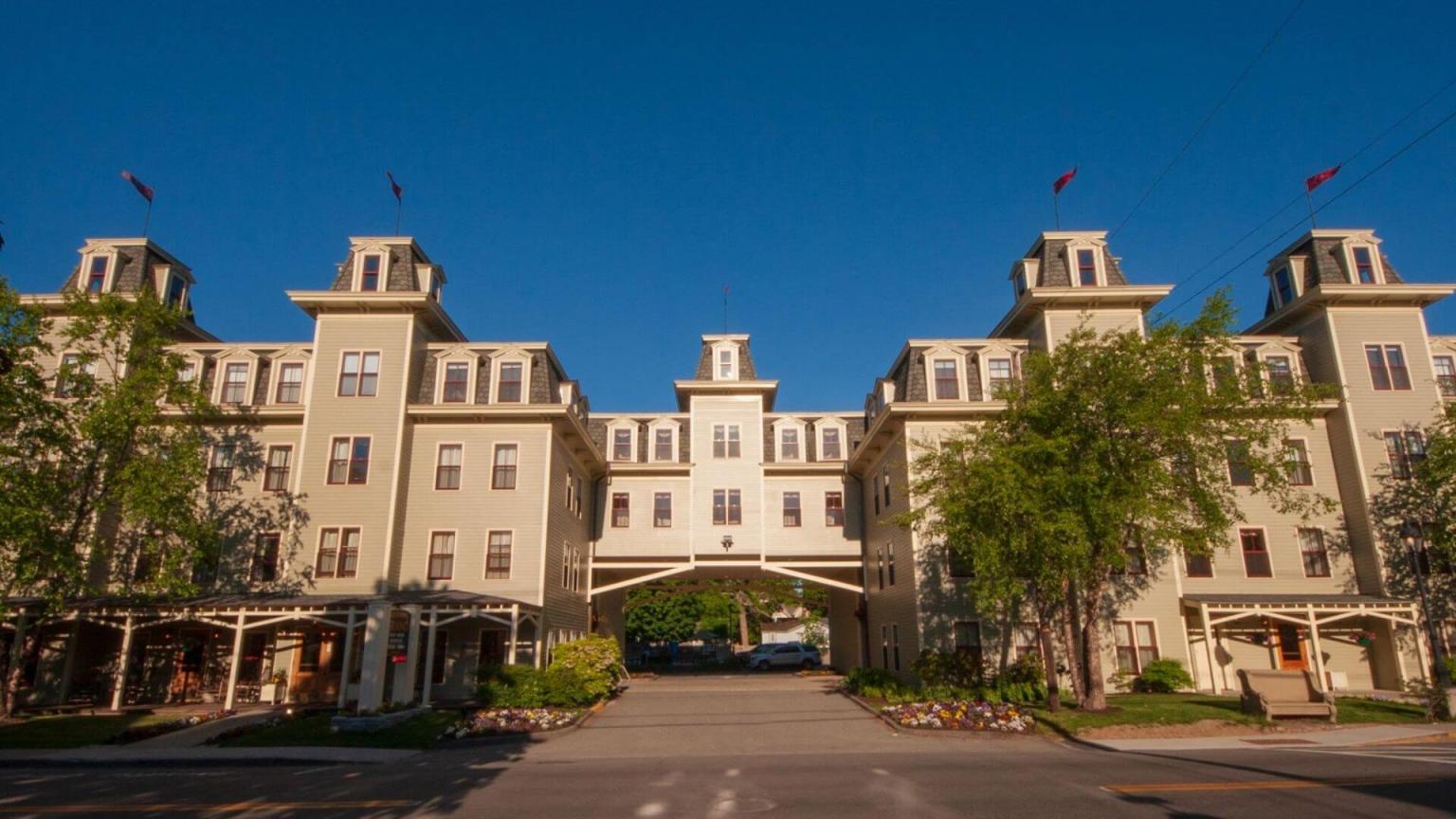 2. Bragg Hill, Vermont
For rural, mountainous landscapes kissed by the sunrise, try Bragg Hill, near Norwich, Vermont. Bragg Hill is located along the Appalachian Trail, but, again, you don't really have to hike much to get to the best vantage points. You can drive along the trail to see panoramas that feature Moose Mountain, Smarts Mountain and the Connecticut River. 
Sleep near it all, to make your early morning drive that much easier. The Norwich Inn is a historic property that traces its roots back to 1797. Since the inn's founding, it's hosted many visitors of Dartmouth College. Other than the college, you can easily visit the surrounding nature habitats from the inn, as well as the Montshire Museum of Science, Simon Pearce Glass Factory and Store and King Arthur Flour Baking Education Center.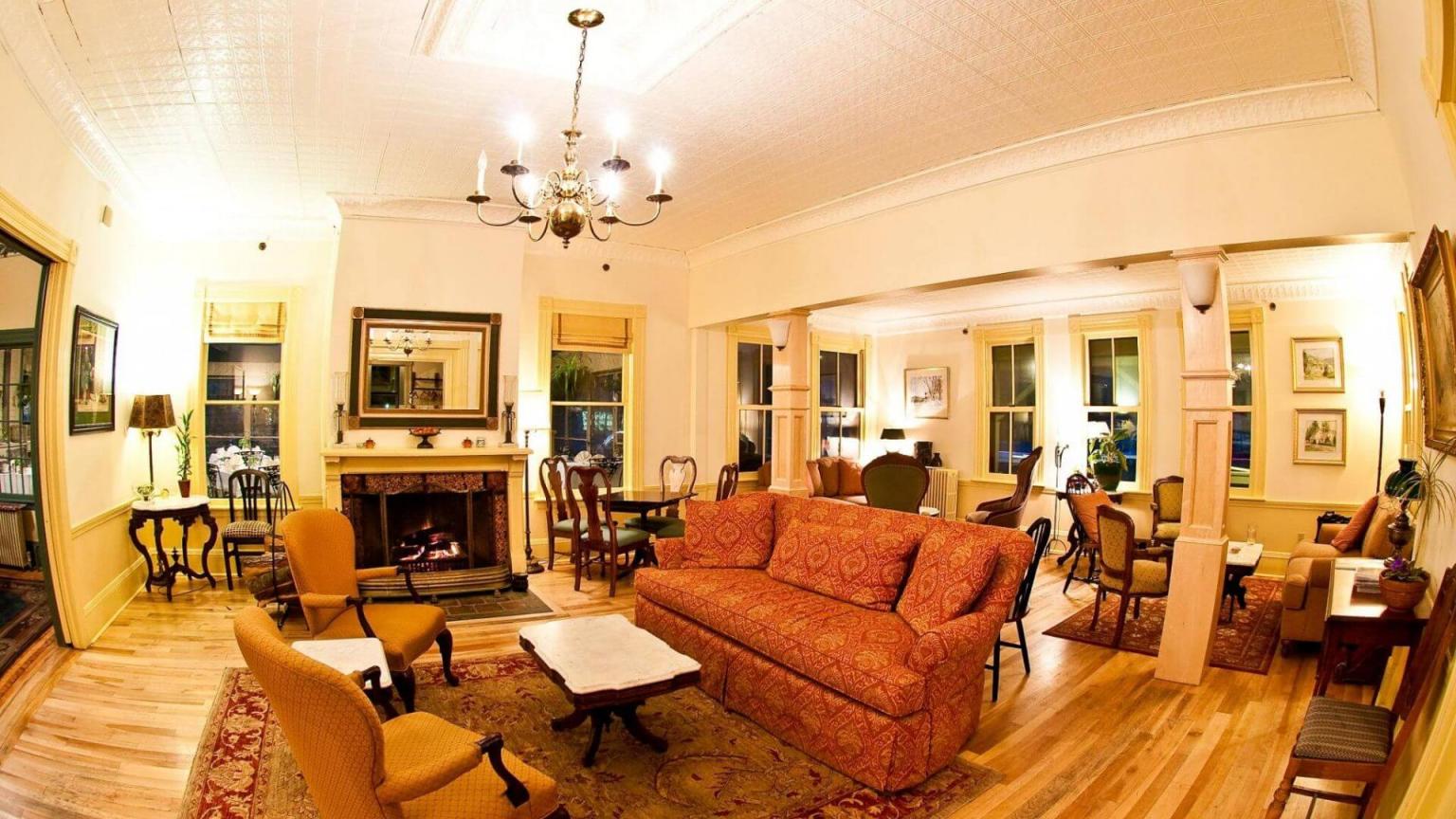 3. Old Scituate Lighthouse, Massachusetts
If you'd like your sunrise with a side of the lighthouse, then head just a little south of Boston, for beautiful scenery from Cedar Point and Old Scituate Lighthouse. The lighthouse itself is famous and very popular with photographers, and not only during sunrise — so, if you oversleep a bit and can't make it, don't worry. You'll still be able to catch some pretty nice views from this spot.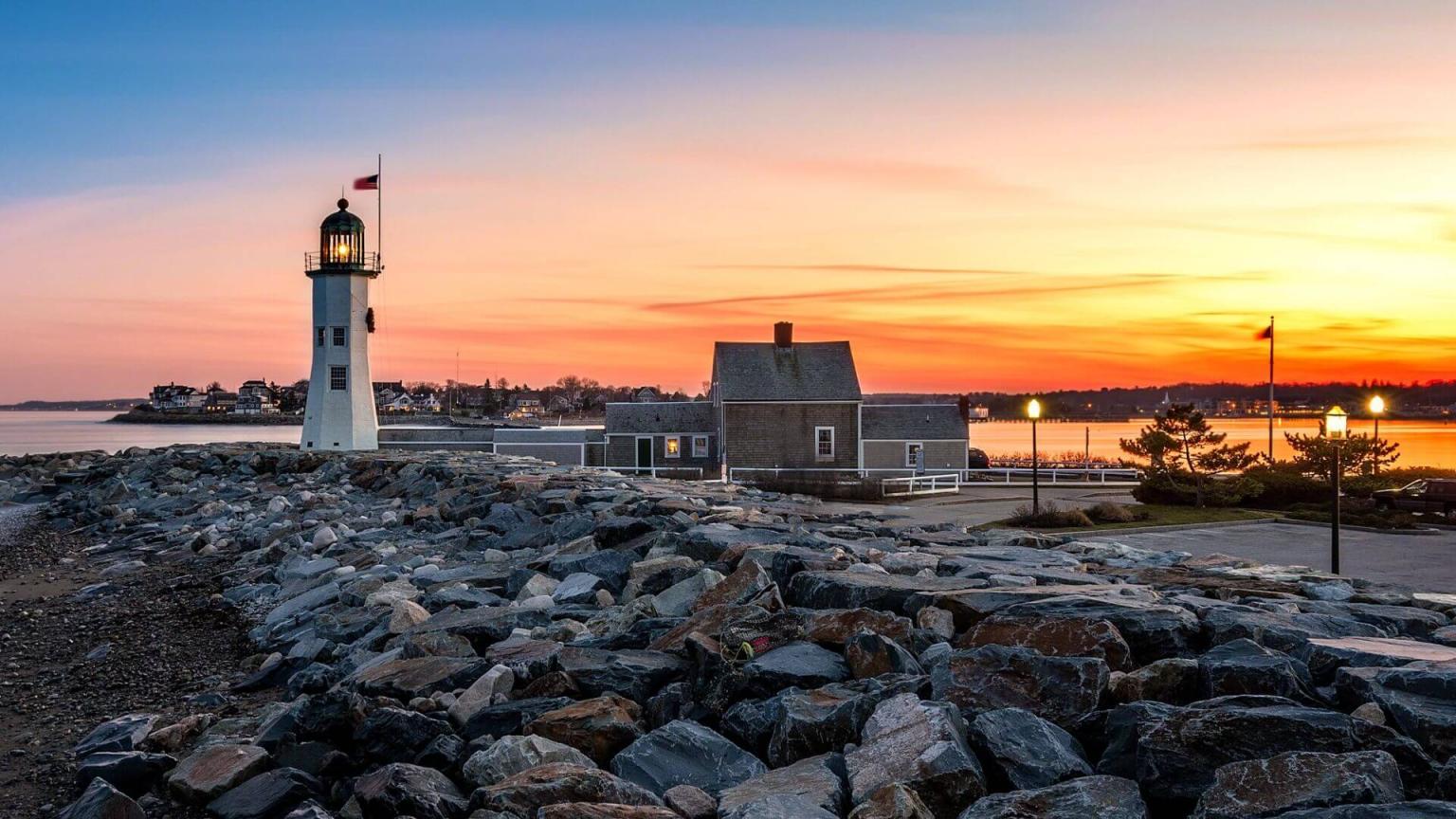 Source: camayah.com
Since Scituate is about half-way between Boston and Plymouth, why not skip busy Boston and spend some time in Plymouth while you're in the area? Mirbeau Inn & Spa Plymouth is a beautiful French styled manor complete with Monet pond and  immaculately trimmed grounds.  The property is located just minutes from both the downtown center and the beach.  Award winning dining is right on the property including the signature restaurant The Bistro & Wine Bar serving French bistro inspired cuisine.  The Mirbeau Inn has one of top spas in the region right on the property making this a "must stay" on your bucket list.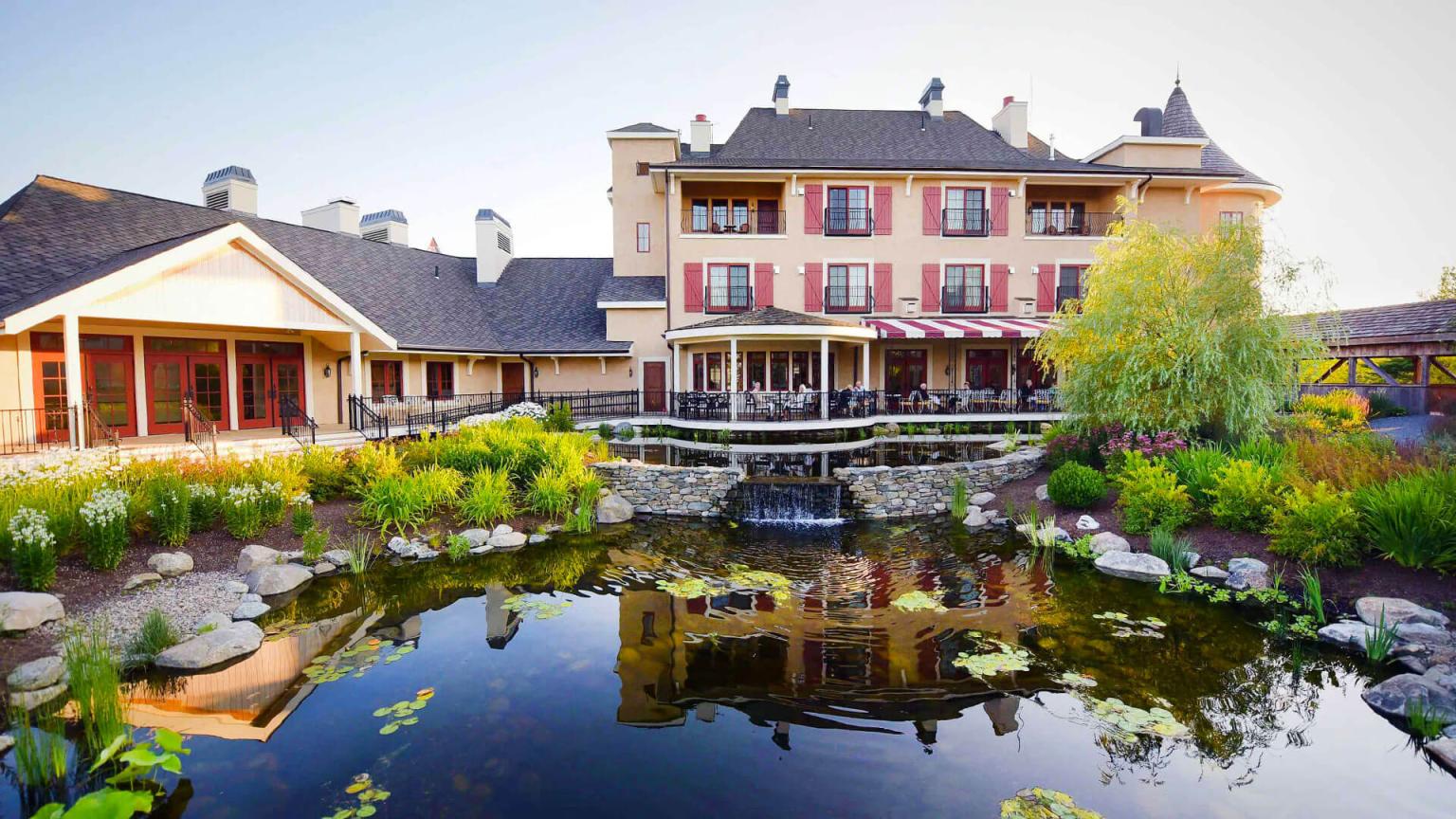 4. Madison Beach Hotel, Connecticut
Sometimes you don't even have to leave your hotel to find an amazing, jaw-dropping-ly stunning sunrise. This is exactly what guests at Madison Beach Hotel in Madison, Connecticut experience. Just head out to the wharf anytime of year and you'll see beautiful colors dancing across the sky and water, to dramatic effect.  
The hotel itself is a throwback to simpler times, with its vintage beach vacay feel. Book your stay there soon, as the 32 guestrooms facing the Long Island Sound fill up fast. The hotel, despite its vintage style, offers all the modern luxury you need for an enjoyable stay, including great on-site dining, furnished balconies for each room and plush bedding and linens. You'll never want to leave!
5. Portland Head Lighthouse, Maine
Another great spot to take in the sunrises and sunsets with a gorgeous lighthouse in view? Fort Williams Park. There, the Portland Head Lighthouse, Ram Island Ledge Light and islands in the bay make for picturesque scenery that you'll be hard-pressed to find anywhere else. Fort Williams Park is open all year long, sunrise to sunset, so you can take it all in at your leisure.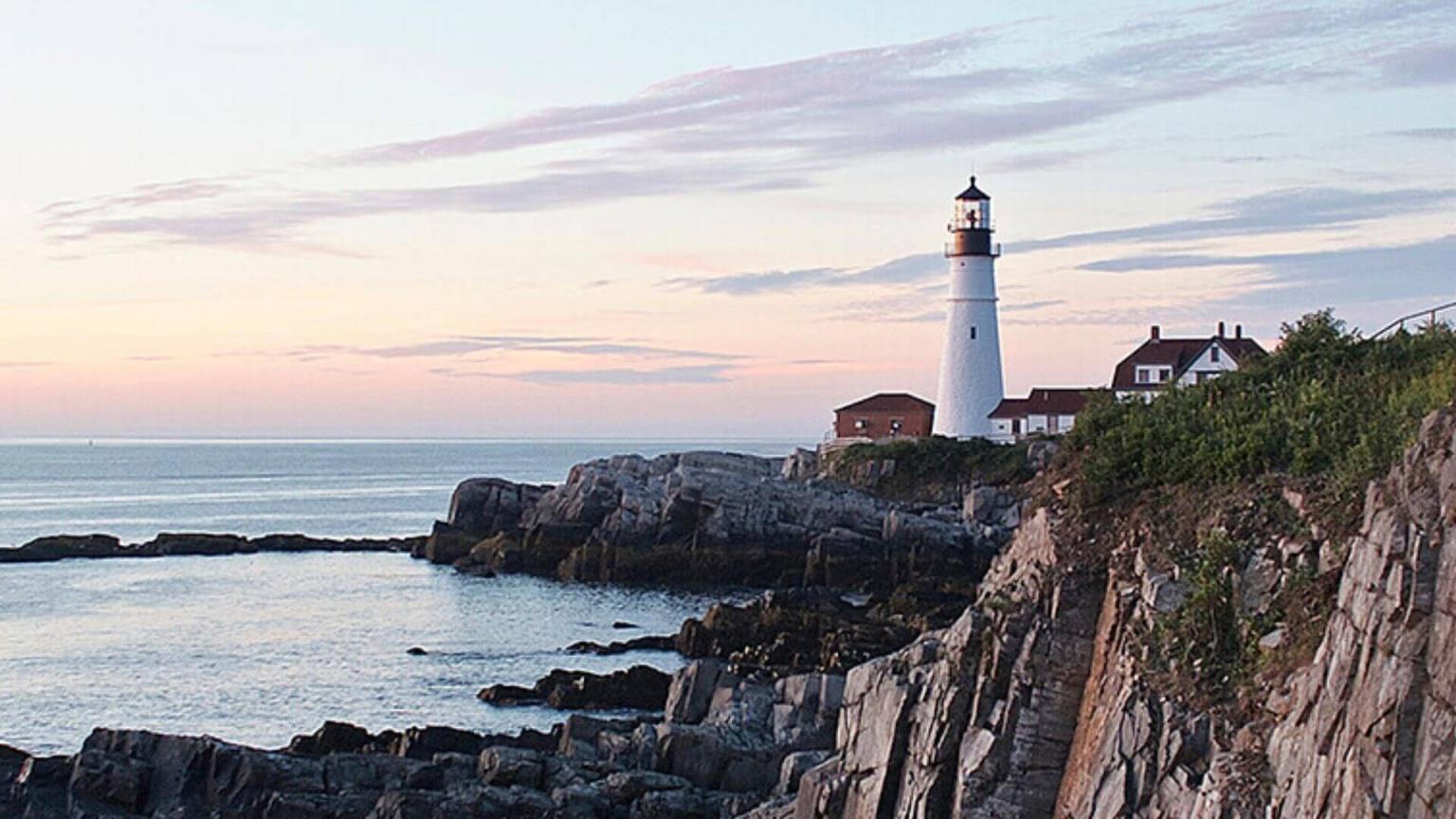 Source: fortwilliams.org
Looking for a great place to stay nearby? Inn by the Sea sits on Cape Elizabeth's lovely beach, giving you a bit of seclusion and nature, but still providing you with easy access to Portland, just 15 minutes away, for easy shopping and dining. There are more than 60 guestrooms to choose from and plenty to keep you busy if you just want to stay on the property, including early morning yoga classes, garden tours, nightly fire pits and children's activities. You don't even have to travel to Fort Williams Park to take in the sunrises or sunsets if you don't want to. This inn serves them up just fine.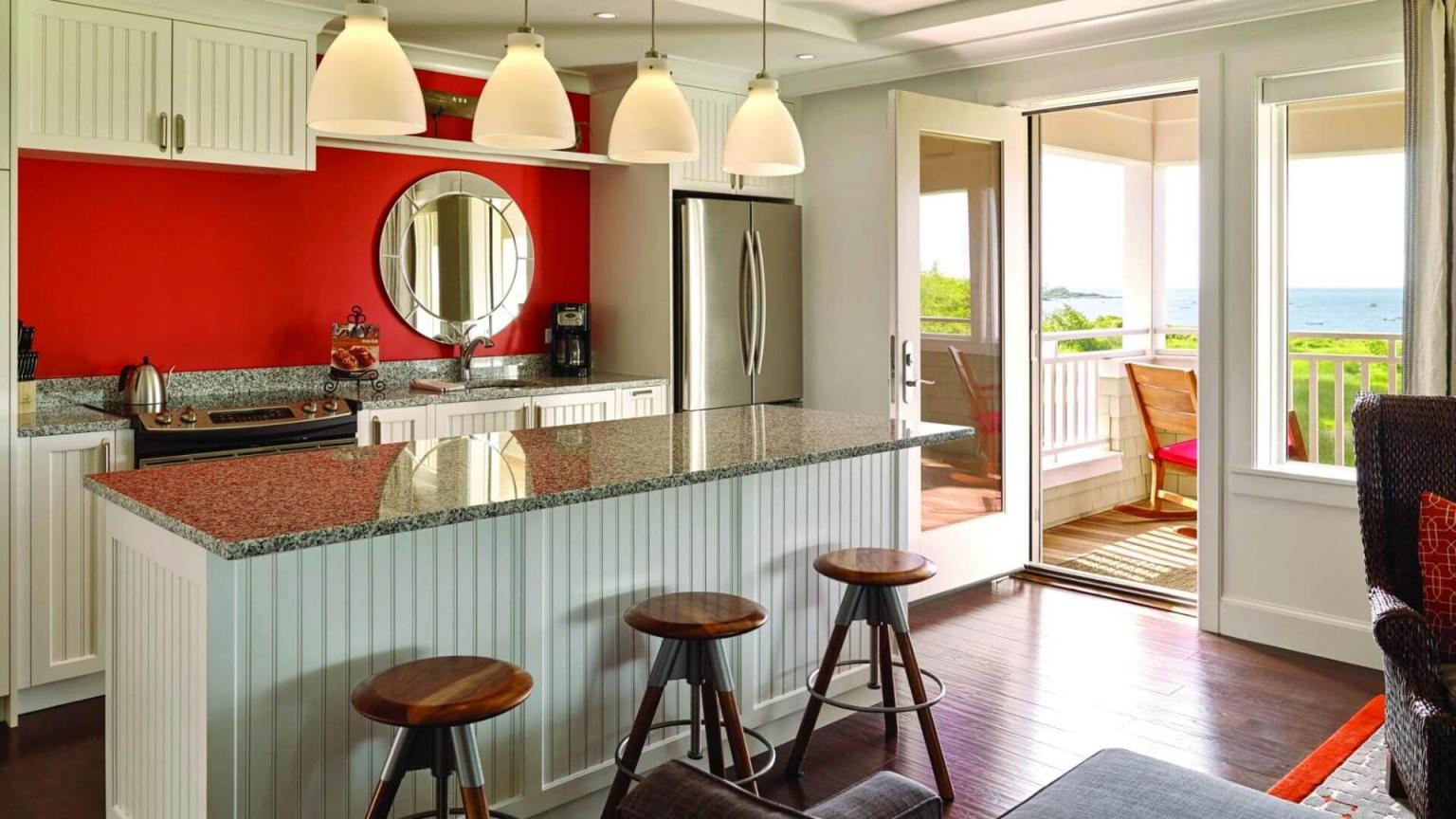 6. WaterPlace Park, Rhode Island
Watch the sun set over one of New England's most charming little towns — Providence. If you go to WaterPlace Park specifically, which runs through the center of the downtown, you'll enjoy great views of the architecture, river and park, including the boat basin. As the sun sets, you'll take in all the colors and sights as the city goes to sleep.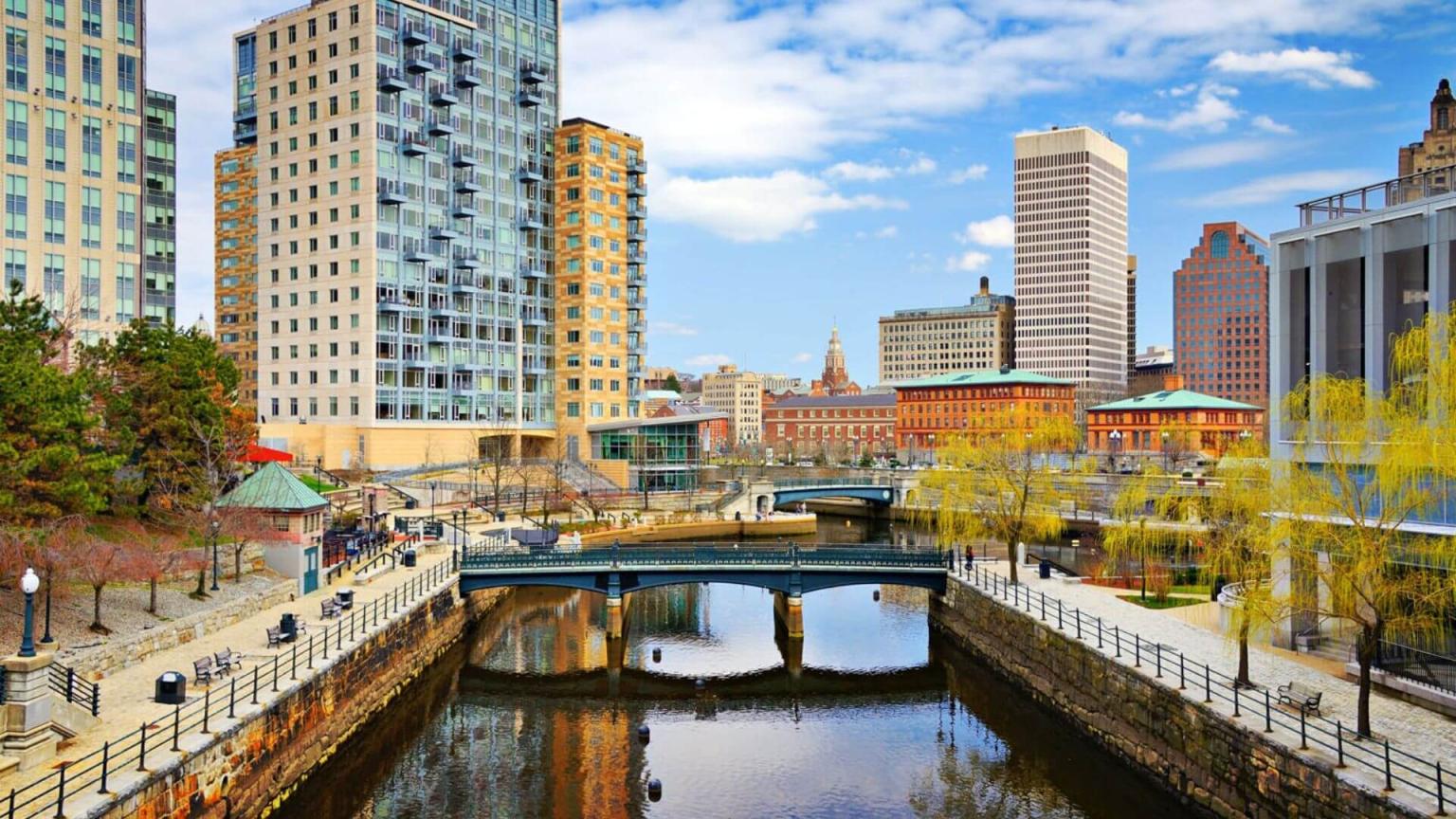 Source: providenceri.gov
7. Lake Champlain, Vermont
You don't need an ocean or lighthouses or boats to enjoy a beautiful sunset, though. Sometimes a placid lake will do just fine, and that's definitely the case when you visit Vermont's Lake Champlain. The peaceful setting is absolutely tranquil around sunset and visitors are treated to gorgeous water and nature views no matter what time of year they visit. Each season offers something different to catch your eye and draw your breath away, from the lush greenery of summer to the silent slumber of winter, the fiery vibrant of fall to the first fresh buds of spring.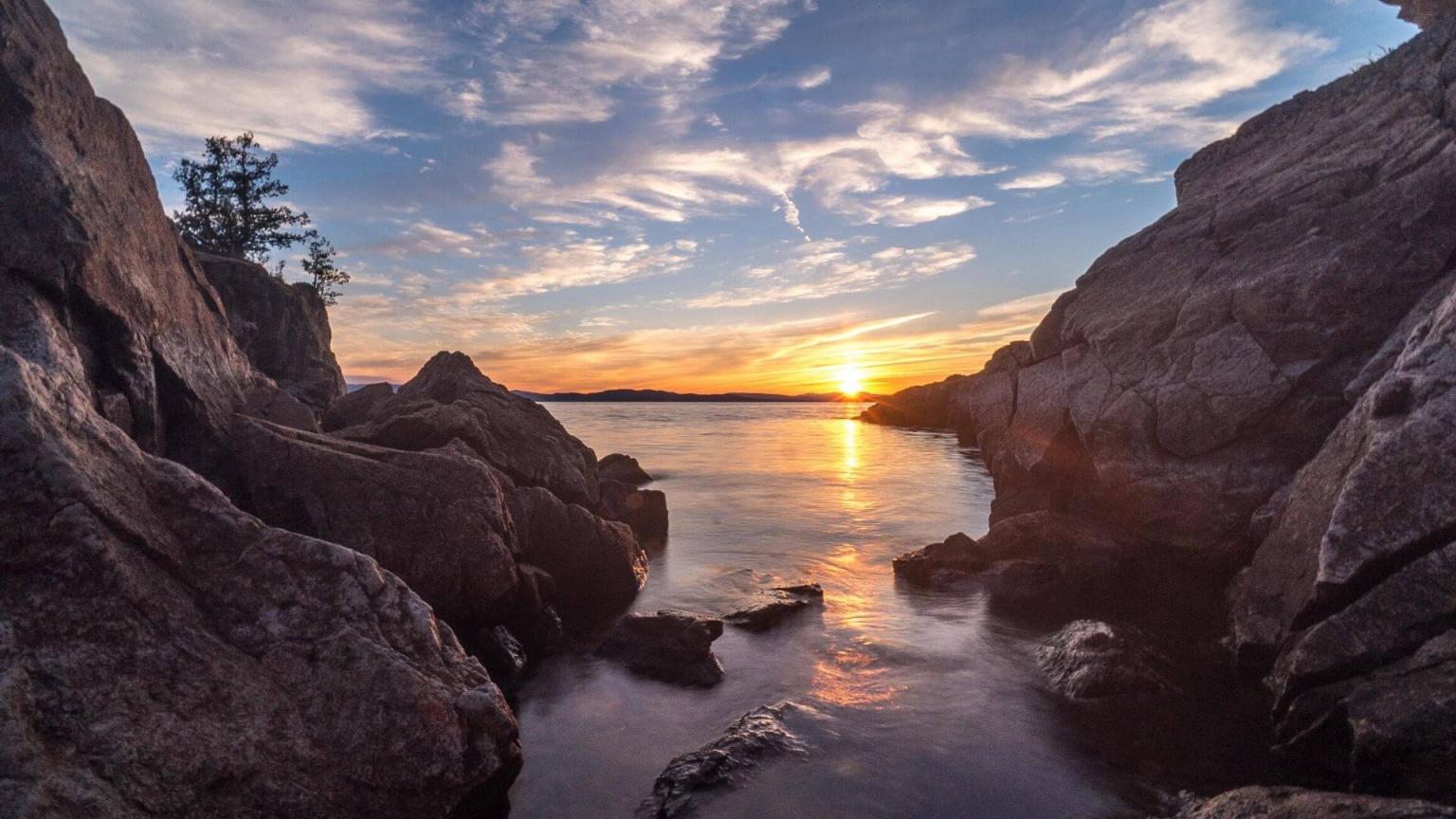 Source: reddit.com
There are plenty of great spots to stay on Lake Champlain. If you're specifically looking at the Vermont side (the lake straddles the Vermont-New York State border), try Hotel Vermont in Burlington. The modern hotel in downtown is boutique and fun, with a vibe that reflects the local culture, artists and heritage. Don't miss dinner at the farm-to-table restaurant, Juniper Bar and Restaurant, as well as the Burlington outpost of Hen of the Wood. Both are absolute culinary delights that you won't want to pass up anytime you're in the northern Vermont region.