Craft Fairs and Food Festivals in New England
Summer is the perfect time to visit New England and enjoy one of its incredible fairs and festivals. New England music festivals abound, but the region also offers a wide selection of craft fairs and food festivals. From the shores of Rhode Island up to the White Mountains of New Hampshire, each pocket of New England culture celebrates its unique heritage and shares artisanal crafts, food, and beer all summer long. Here's a sampler platter of the fairs and festivals on the menu this summer in New England.
Fairs and Festivals in Vermont
Vermont revels in its agricultural traditions and slow living philosophy with the Strolling of the Heifers each June, a weekend-long extravaganza of all things local, highlighted by the cow-crowded parade through downtown Brattleboro on Saturday. This festival is great for families, with plenty of activities for kids balanced by discussions and exhibits for adults. The pageantry of 500 cows parading through downtown is fitting for a town billing itself as "the One & Only." Visitors to this Vermont summer festival can stay at the nearby 40 Putney Road Bed and Breakfast and take advantage of nearby kayaking and hiking trails.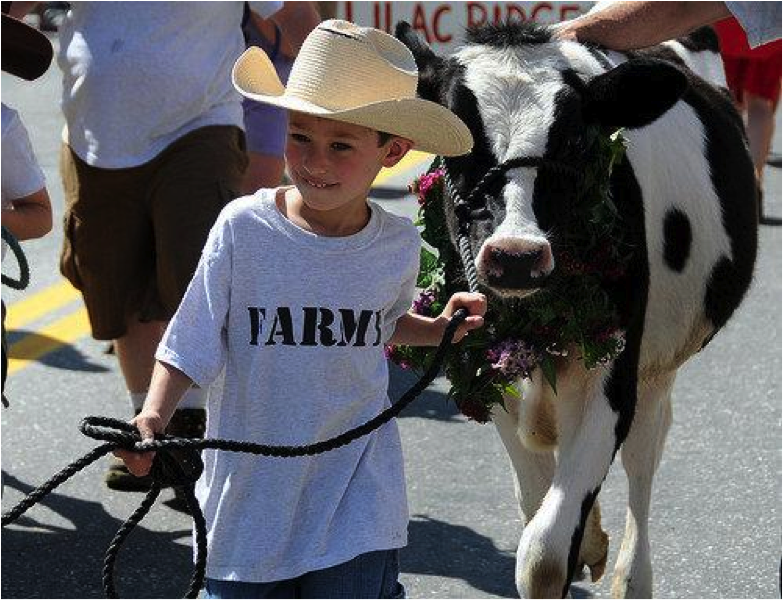 Those looking to really slow things down can head into Vermont's Green Mountains for Wanderlust, a week-long yoga festival at Stratton Mountain in June. This yoga festival in Vermont can be a powerful experience for those looking to meet like-minded yogis, focus on their practice, or become more centered in the majesty of a New England summer. Stay (or namaste….sorry, we couldn't help ourselves) on site, or nearby at one of several excellent hotels and inns in Manchester, VT.
Fairs and Festivals in Rhode Island
Celebrate Rhode Island's connection with the ocean at the annual Blessing of the Fleet in Narragansett, Rhode Island. The tradition of blessing the fishing and shipping boats has its roots in the Catholic traditions from Portugal and Italy, and was brought to New England by early immigrants to Rhode Island. This Rhode Island summer festival includes traditional blessings, seafood, and music, and is great for those looking to get some culture along with some sand and sun. Keep the spirit of the sea with you in your dreams with a stay at The Break, a nautical-themed Narragansett hotel.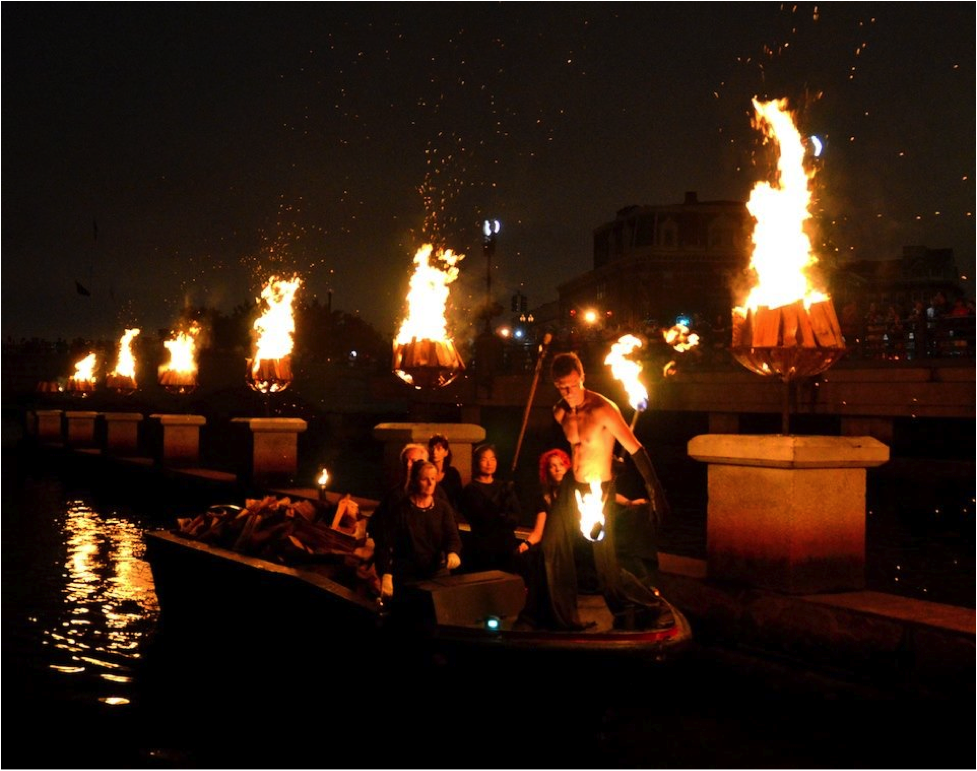 Flock from the seashore to Rhode Island's capital city for Waterfire Providence, a summer festival featuring flammable, floating art displays and bonfires that make their way along the Providence River and through the city center. This is an ideal event for visitors looking for an urban festival with an alternative twist. Another perk: it's free! Outside of the downtown bustle, the Radisson Hotel Providence is a great place to crash after a night marveling at floating fire art.
Fairs and Festivals in New Hampshire
Now moving from the coast and back up into the mountains, experience New Hampshire in a brand new way at The League of New Hampshire Craftsmen's Annual Fair in Newbury this August. Perfect for the DIY-obsessed and the Saturday morning carpenter, it's a chance to meet over 350 craftsmen, many of whom craft their wares with centuries-old techniques. The shopping inclined won't be disappointed, as you can treat yourself to artisan goods of all varieties in this beautiful mountain setting. Hand-craft the perfect weekend with a stay at the Mountain Edge Resort & Spa at Sunapee.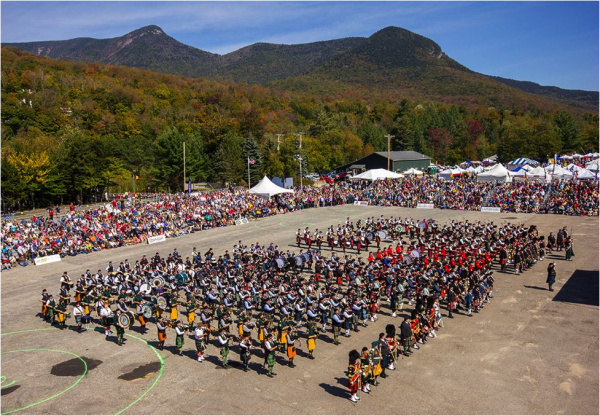 Culture vultures will love the New Hampshire Highland Games, a Scottish cultural festival at Loon Mountain celebrating the regions ethnic roots. One of the biggest of its kind in the States, this summer NH festival features traditional Scottish music, intricate crafts, and Scottish athletic events like the Sheaf Toss and the Loon Stone Carry. Fans of the World's Strongest Man Competition will be pleased to know that they can try those feats for themselves! Nearby Lincoln, NH, has plenty of fantastic White Mountains lodging.
Fairs and Festivals in Maine
While you can expect to chow down on New England specialties at all these fairs and festivals, there are some devoted entirely to the food itself! Head up to Maine for the Yarmouth Clam Festival in July or to Rockland for the Maine Lobster Festival in early August. Feast on Maine's famous delicacies at one of these legendary festivals, and let it all digest at the Harraseeket Inn near Yarmouth, and the Berry Manor Inn in Rockland. Mingle with the locals, chat with other visitors, and sample the freshest of local specialties.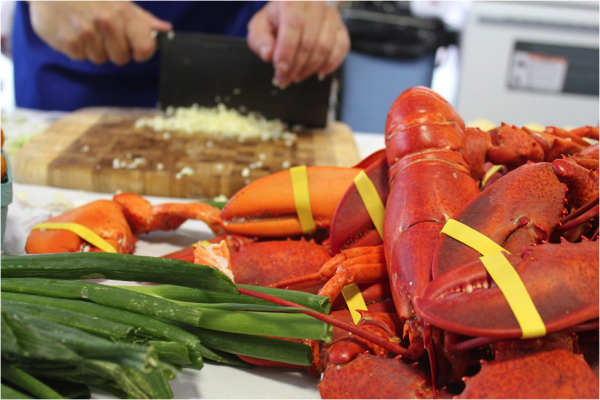 If you're more thirsty than hungry, Maine again provides with the Portland International Beerfest. This August weekend event serves up tasty brews from all over the world, and all over New England as well. Sample the world's best beers before sleeping it off at the Pomegranate Inn. Whatever your fair and festival fascination, New England has it in spades each summer. These fairs and festivals in Vermont, Rhode Island, New Hampshire, and Maine will satisfy any travelers appetite, whether they're hungry for lobster, culture, crafts, or bovine bonanzas. Photos: Strolling of the Heifers; WaterFire Providence; New Hampshire Highland Games; Maine Lobster Festival