Maine Ski Vacation Ideas
Go north and make Maine your winter playground. The state boasts plenty of fantastic skiing options, but, with most tourists sticking to Vermont and New Hampshire, you'll enjoy fewer crowds and more fresh powder all to yourself. With tall mountains, jaw-dropping views and dependable snow totals, there's little left to want.
Pop the Drop! The largest drop in Maine can be found at Sugarloaf, the second-largest ski resort east of the Mississippi both in terms of skiable area and snowmaking percentage. It also offers the second-longest continuous vertical drop in New England. Despite all this, it's only the 11th most-popular resort in the entire New England region. Experience Sugarloaf for yourself, before retreating to your lodge-style accommodations at Loon Lodge Inn & Restaurant in Rangeley.
Learn to Turn: Not everyone can immediately hit the slopes with the best of them at Sugarloaf, though. For those of us who need a little more instruction, Sunday River Resort, also in western Maine, is popular with families (and just so happens to be Maine's most popular ski resort overall). There's plenty to keep adventurers of all ages occupied and approximately one-fifth of the trails are rated for beginners. Group and private lessons are also available.
Friends First: If there's one thing better than skiing while on winter vacation, it's après parties over winter vacation. If you're skiing at Sunday River with friends rather than family, there are several places to enjoy the nightlife without traveling far. Foggy Goggle in Bethel is consistently rated highly for its après experience, with its outdoor space, full bar and live music; if you value quantity, try Matterhorn Ski Bar or Suds Pub, the former with a large mug club membership and the latter with a significant amount of brews on tap. When you've had your fill, relax in luxury at the Bethel Inn Resort.
Straight to Spa: If you don't quite find the slopes relaxing, but not everyone in your travel group agrees, a stay at Samoset Resort on the Ocean might be the perfect fit. You're nearby the Camden Snow Bowl for skiing, snowboarding, tubing and all the rest, but the resort has plenty of ways to relax for those who want to stay warm and toasty. The spa currently offers some seasonal specials, including a vanilla spice pedicure; a body polish, scalp massage and custom facial combination to banish the winter blues; and a holiday retreat including two massages and a facial masque, the perfect gift to give yourself!
Quick Link: View All Maine Ski Experiences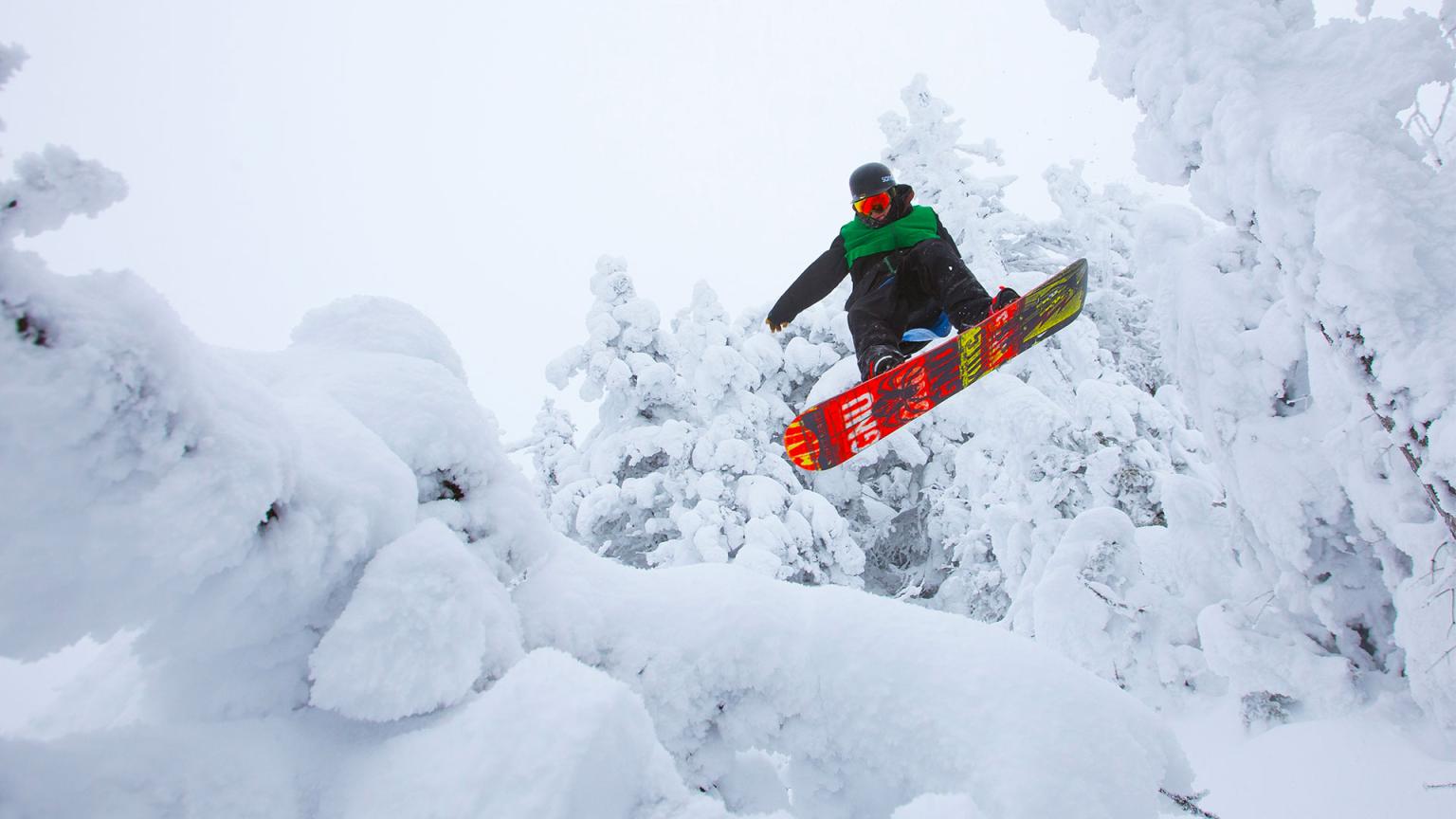 Snowboarding at Saddleback ski area in Rangeley, Maine.
New Hampshire Ski Vacation Ideas
Ski resorts in New Hampshire provide nothing but the full package. Plenty of fun, food and wintertime festivities await across the state's 33 alpine and cross country ski resorts. Here are some ideas for your next ski trip to New Hampshire to get your snow dream started!
Pop the Drop: If it's a good challenge you're looking for, Cannon Mountain has you covered. The state-owned resort is situated in the White Mountains and has 2,330 feet of vertical, 10 lifts, 265 acres of skiing and 23 miles of trails. It also has the only aerial tram in New Hampshire. If it's good enough for Olympic skier Bode Miller, it's good enough for us!
Learn to Turn: Again, though, we can't expect everyone to hit the slopes at full speed. Bretton Woods is New Hampshire's largest ski area, but it's also the one with some of the best amenities for families and beginning skiers. About a quarter of the 97 runs are beginner-friendly and you can get private lessons or join a group session.
Friends First: Stonehurst Manor easily serves up some of the best nightlife and après ski experiences in the state. Conveniently located for cross country skiers exploring the White Mountains, you'll want to book a stay here rather than just dropping by, so you can take full advantage of all its offerings. Daily afternoon fondue takes place in the Library Lounge. The bar menu features an upgraded cocktail menu and, in January, there's an outdoor ice bar with frozen tables and chairs. What's not to love?
Straight to Spa: While your skiing friends take on Loon Mountain, you can tackle a holiday season's worth of stress, at The Mountain Club on Loon. The property offers a wide array of spa treatments and healing therapies. To enhance your wellness experience even further (without dragging yourself out into any snow), the fitness center includes a cycling studio, racquetball court, indoor lap pool, a sauna and a host of classes, from pilates to yoga.
Quick Link: View All New Hampshire Ski Experiences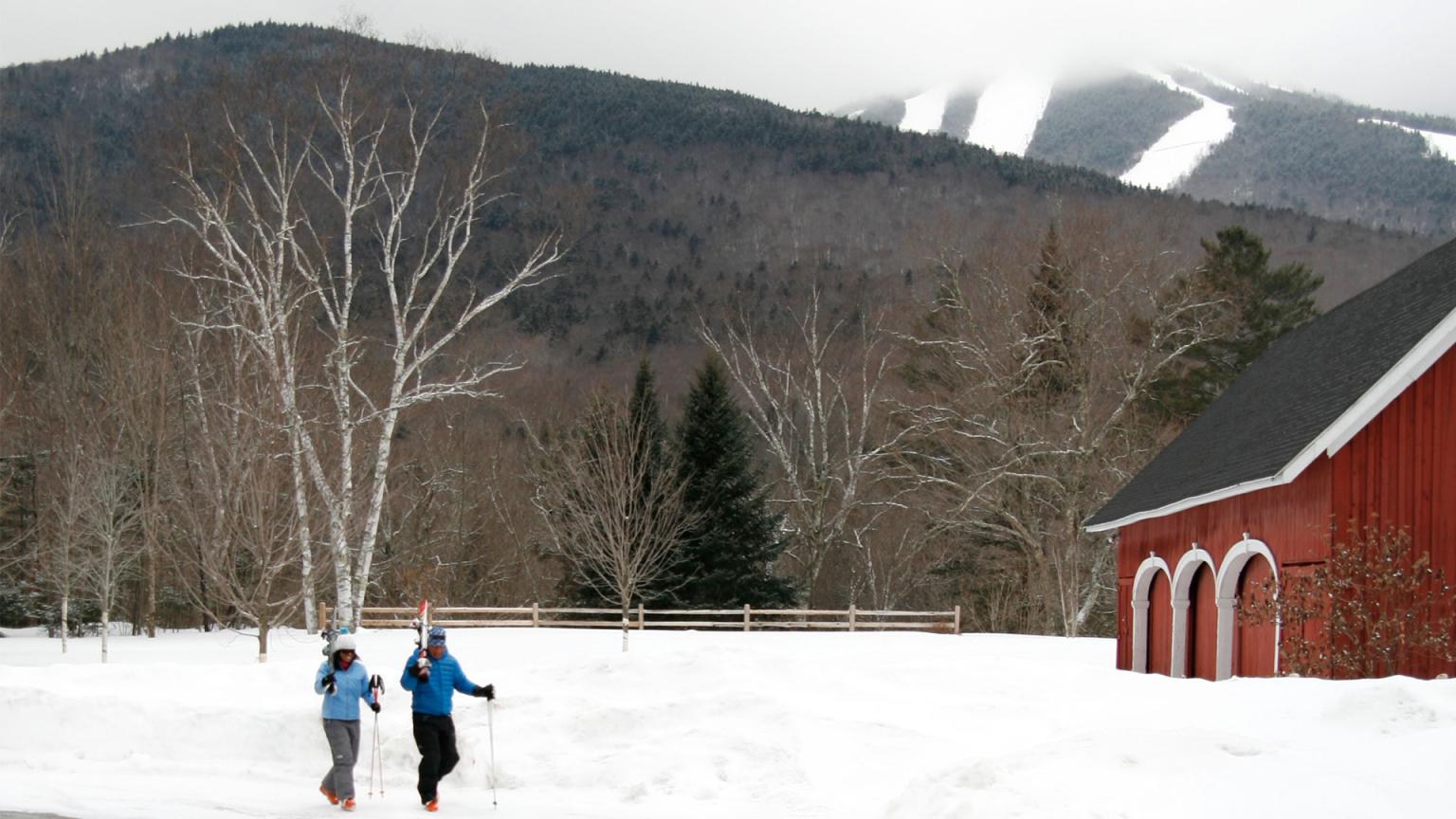 Couple getting ready to go skiing at Waterville Valley Resort in New Hampshire.
Vermont Ski Vacation Ideas
Next door, Vermont provides some of the most legendary ski spots in New England. Travelers on the East Coast flock to the state every season to get their fill of the steep slopes. Never fear, though — there's something for everyone.
Pop the Drop: Of course, the largest drop in New England can be found in Vermont, at Killington. Don't let the name — and the resort's 3,050-foot vertical drop — scare you off, even if it has been nicknamed "the Beast of the East." In addition to a double black diamond mogul trail and one of the largest half-pipes on the East Coast, you'll also find beginner-friendly options, like the 6.2-mile Juggernaut beginner run, the longest trail this side of the country.
Learn to Turn: Before you can even take on the Juggernaut, however, you'll have to learn a thing or two. Okemo Ski Resort offers extensive lessons, with about one-third of the trails beginner-friendly. In addition to beginner-appropriate slopes, other family-suitable amenities are available, including a skating rink, indoor golf park, nature program and more.
Friends First: Stowe may be the most well-known Vermont ski town, with its two ski resorts. However, there's plenty to do here by way of nightlife as well. Try the après ski experience at the Austrian-inspired Trapp Family Lodge, where you have two choices for upscale and sophisticated libations — the Wine Cellar and von Trapp Brewing. The lagers are brewed on site and there's an exclusive collection of wines for your perusal.
Straight to Spa: If it's a top spa experience you're seeking, you can find that in Stowe as well. Topnotch Resort's Topnotch Spa has been repeatedly named one of the world's best resort spas by international travel publications. Beyond the luxurious and specialized spa services on the normal spa menu, you can also order a massage session for your pet!
Quick Link: View All Vermont Ski Experiences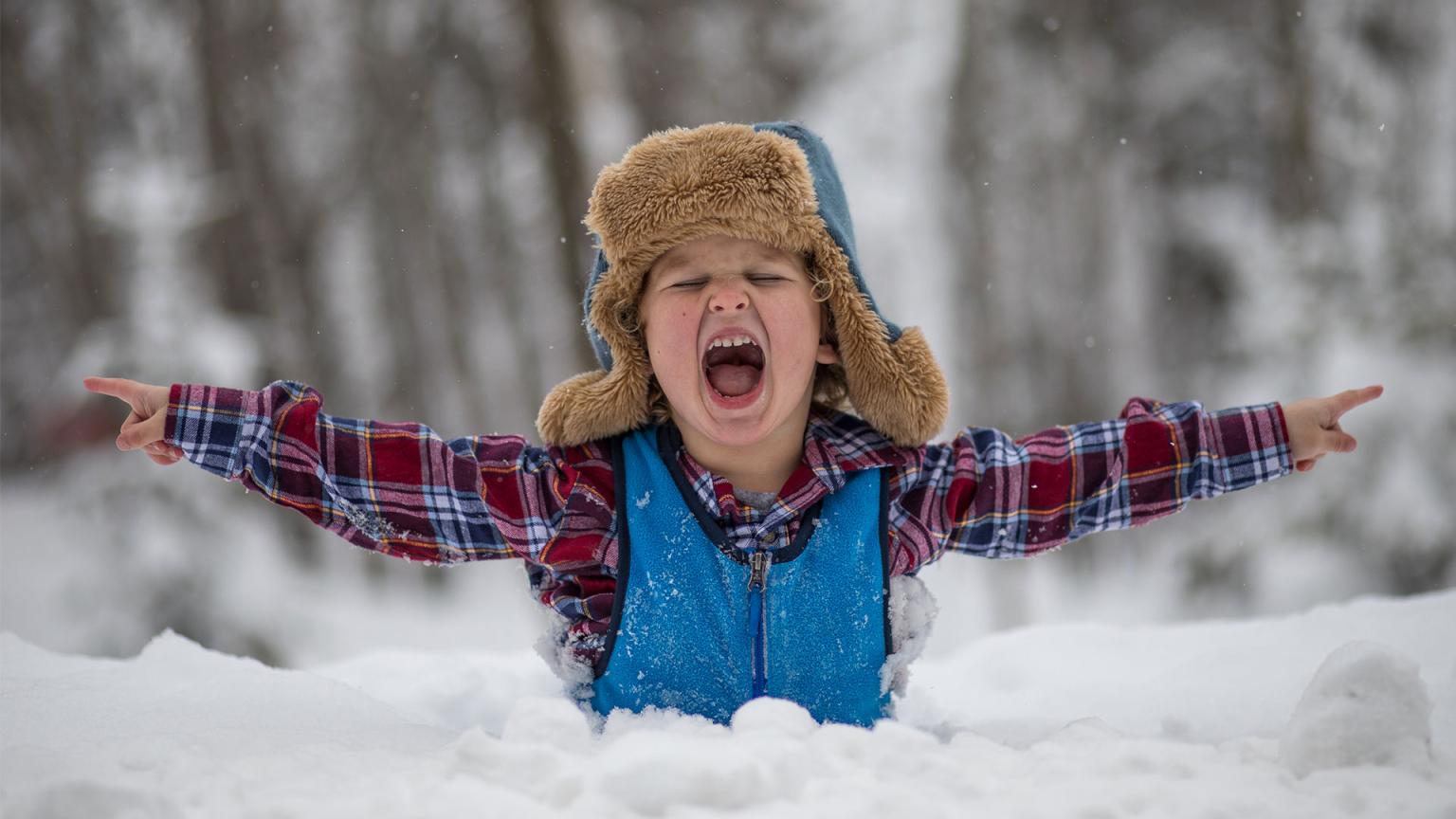 Connecticut Ski Vacation Ideas
While Connecticut may not offer as many ski options as the surrounding states, it still has some unique perks of its own. As an added bonus, many of the resorts in the state are close to urban centers, making for a fast and convenient getaway.
Pop the Drop: Compared to some of the other challenging ski resorts on this list, you might not be that impressed with Mohawk Mountain and its 650-foot vertical. However, you will be impressed that it's just a short drive out of Manhattan, making it a popular stop for New Yorkers looking to hit the slopes.
Learn to Turn: Ski Sundown is a relatively small ski resort, but it offers something for every experience level and age. Children's ski programs teach the most basic ski skills and slope safety, from ages 4 and up. If you have a child 5 and up that's a little more advanced, they can join the Mountain Adventures ski or snowboard program.
Friends First: Ski Sundown isn't just for kids, though. The resort's Last Chair Tavern is an après ski favorite and, considering how late the slopes are open here, the experience can last well into the night. After the most bitter winter months are over, the tavern creates a snow bar outside. After you've had your last drink of the evening, call it a night at the nearby Avon Old Farms Hotel.
Straight to Spa: If you have a mix of travelers with a mix of interests, base your winter getaway at Interlaken Inn. The beautiful inn is near not one, not two, but three ski destinations, including Mohawk Mountain, Catamount Ski Area and Butternut Basin Ski Area. While the adventurous types are out on the slopes, those in search of a little peace and quiet will find it at the inn's tranquil spa.
Quick Link: View All Connecticut Ski Experiences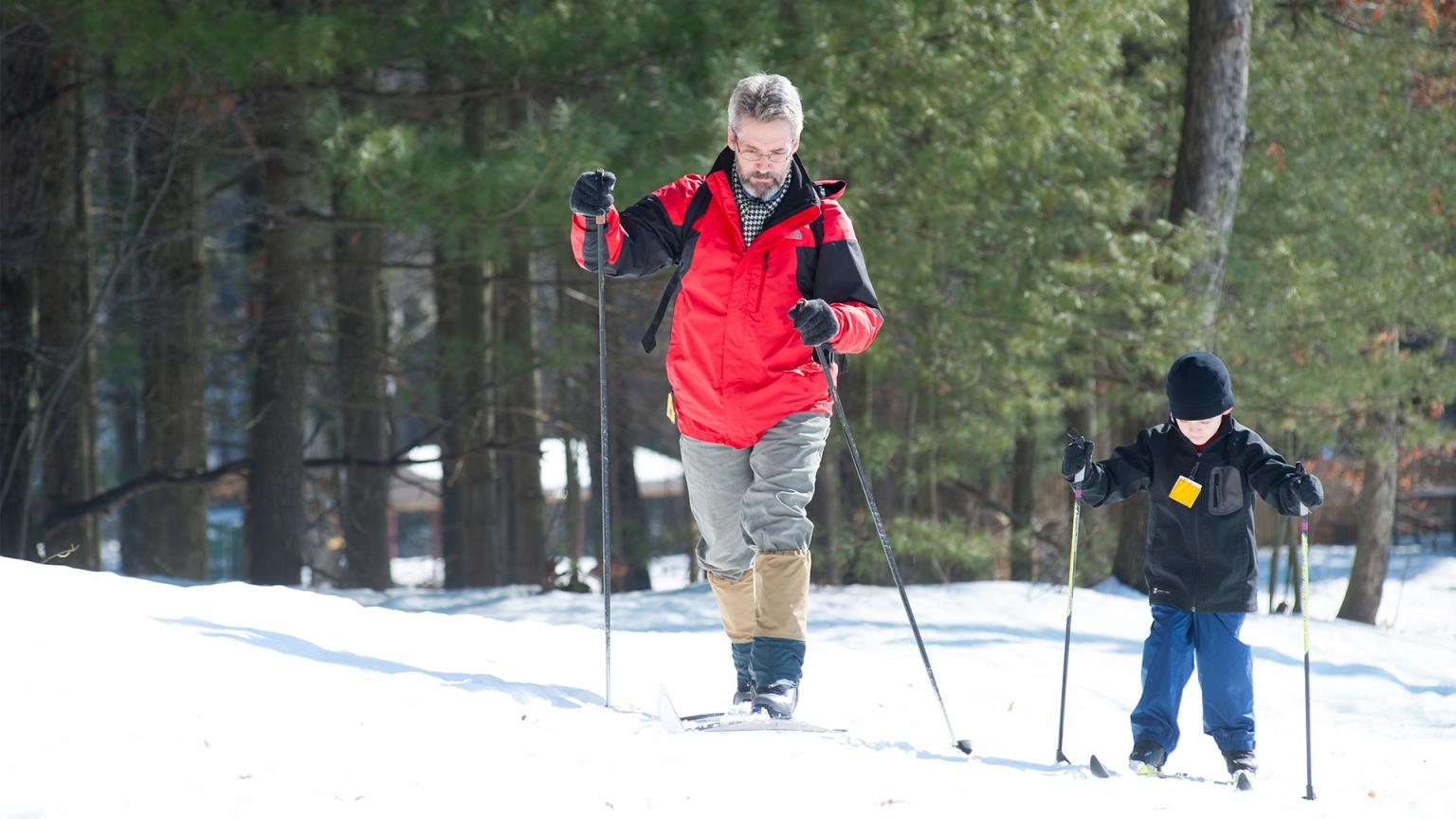 Cross Country Skiing, Winding Trails, Farmington, CT,
Massachusetts Ski Vacation Ideas
Traveling to the Northeast from outside the region, to see just what all the hype is about? If you're flying into Boston's major international airport, you're well on your way to experiencing New England's best snow sports. A short drive from the airport, you'll see what everyone's raving about when it comes to the snowy New England winters.
Pop the Drop: The tallest vertical in Massachusetts sits at 1,180 feet. Berkshire East is an alpine ski area with a few challenging runs and some mogul trails. For those who want to try out their technical skiing skills, this is a place to do it.
Learn to Turn: Jiminy Peak is a top pick for families with younger children. It even has its own Children's Learn to Ski and Ride Center, as well as on-site ski resort childcare. Additionally, it's Massachusetts's largest resort, so you can expect all the amenities all the other (more advanced) skiers in your travel group crave.
Friends First: Wachusett Mountain offers great dining and events for you and your pals to enjoy when you're not on the slopes. Bullock Lodge is one of the area's most historic structures, serving up hot beverages and tasty treats. Then, the Coppertop Lounge provides regular après ski parties. After your fun, return to the Beechwood Hotel, the area's only Four Diamond property.
Straight to Spa: The Berkshires provides plenty of skiing and snow sports opportunities, from the Berkshire East Ski Area to the Bousquet Ski Area, but it also has plenty in the way of luxurious, relaxing accommodations. Kemble Inn is a Gilded Age mansion that's just that. A full spa menu is available; after a stress-relieving experience, have a seat in the elegant lounge while you wait for the rest of your party to come back from the slopes. It's the perfect space to sit back and enjoy a drink or maybe even a turn at the piano.
Quick Link: View All Massachusetts Ski Experiences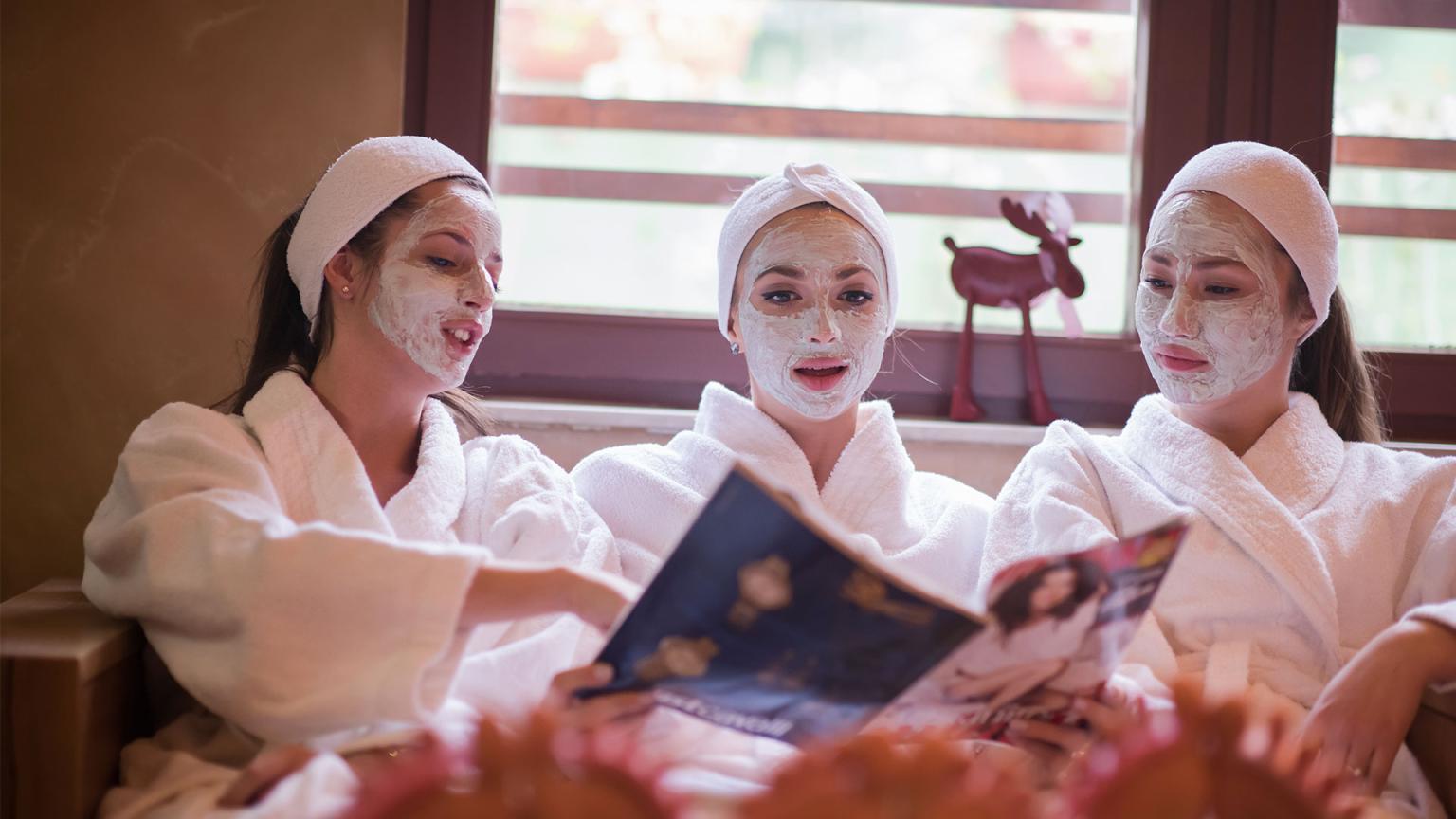 Give The Gift of New England!
Best. Gift. Ever!  Give the traveler in your life the gift of New England.  Our gift cards never expire and are good at hundreds of unique lodging properties in New England.  Discover More Here - Gift Cards