Ski it to Believe it
Mountainous terrain, cold and snowy winters, and upwards of 90 resorts offering skiing and riding for all abilities: No wonder New England is a paradise for skiers and riders of all abilities. And if you prefer a more relaxed approach to skiing, New England boasts some of the finest cross-country skiing (and snowshoeing) in the world.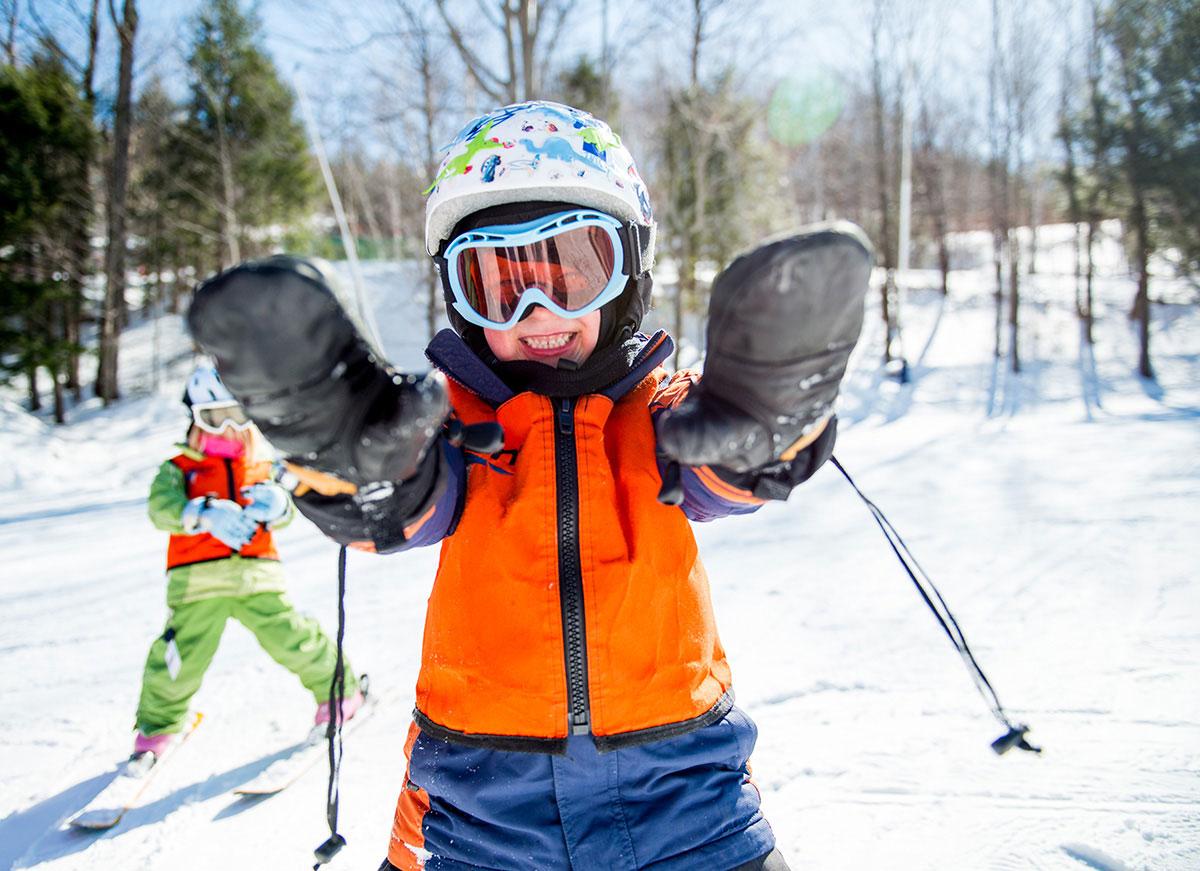 Alyssa Greenberg
All in the Family
The diversity of New England's ski terrain, coupled with abundant off-slope activities, ensures that your entire family will find something to fall in love with. Newer skiers will love the breadth of beginner-friendly terrain at Bretton Woods, right next door to the beautiful Omni Mount Washington Resort, and skiers of all abilities will find an incredible diversity of terrain at Sunday River Resort, just outside the welcoming small town of Bethel, Maine.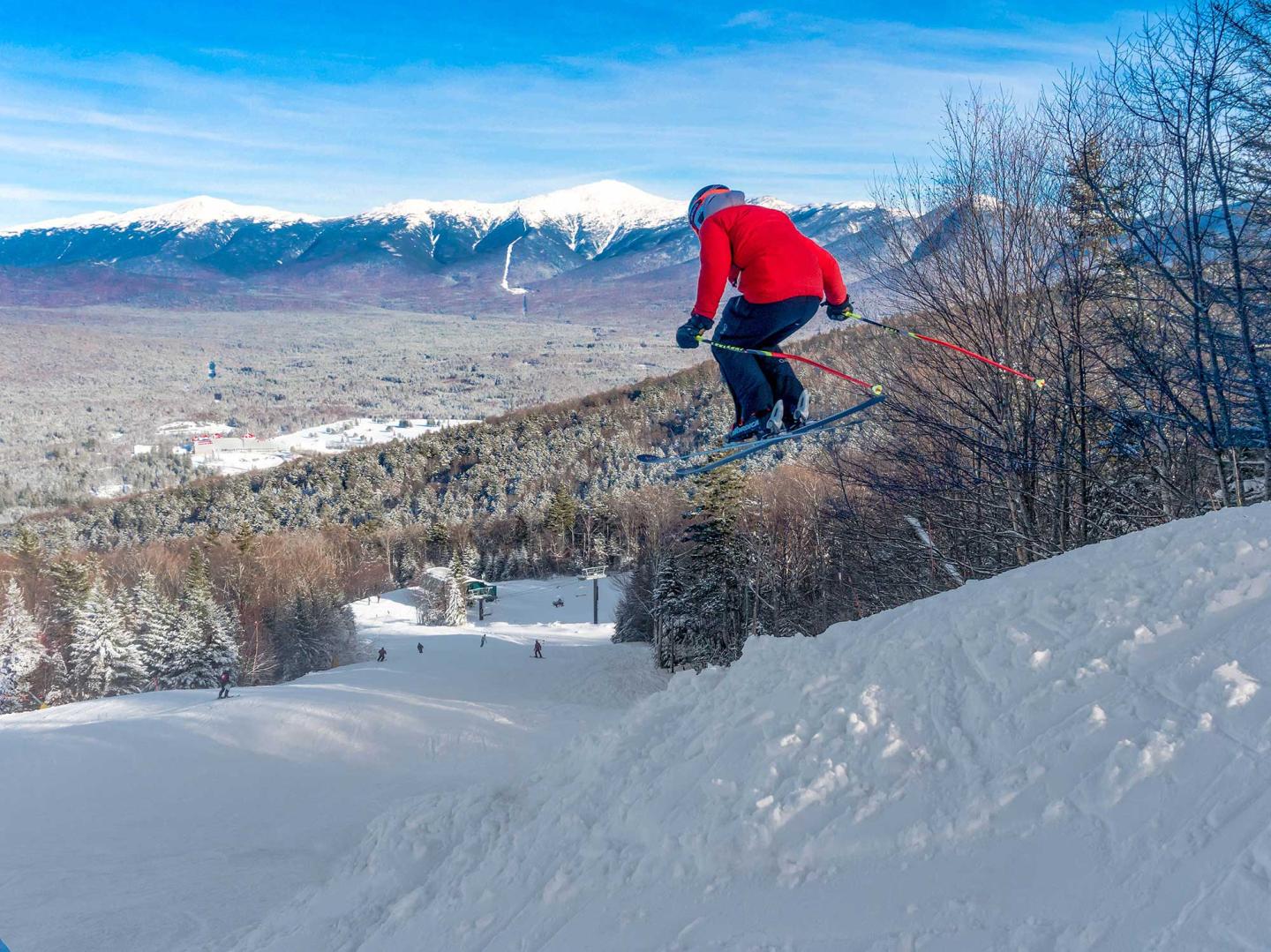 Omni Mount Washington Resort
Eastern Pride
Maybe it's the close-knit community, maybe it's the diversity of terrain, or maybe it's the excellent technique one develops over years of navigating  vagaries of weather and conditions. Whatever their individual reasons, New England skiers are known for their fierce devotion to the region, and they wear the label of "Eastern Skier" with evident pride. And after a few runs, you will, too. 
Need a Tow?
The very first rope tow in the US was constructed at the site of what is now the Saskadena Six Ski Resort, in South Pomfret, Vermont, which is owned by the luxurious Woodstock Inn & Resort, only a few miles down the road.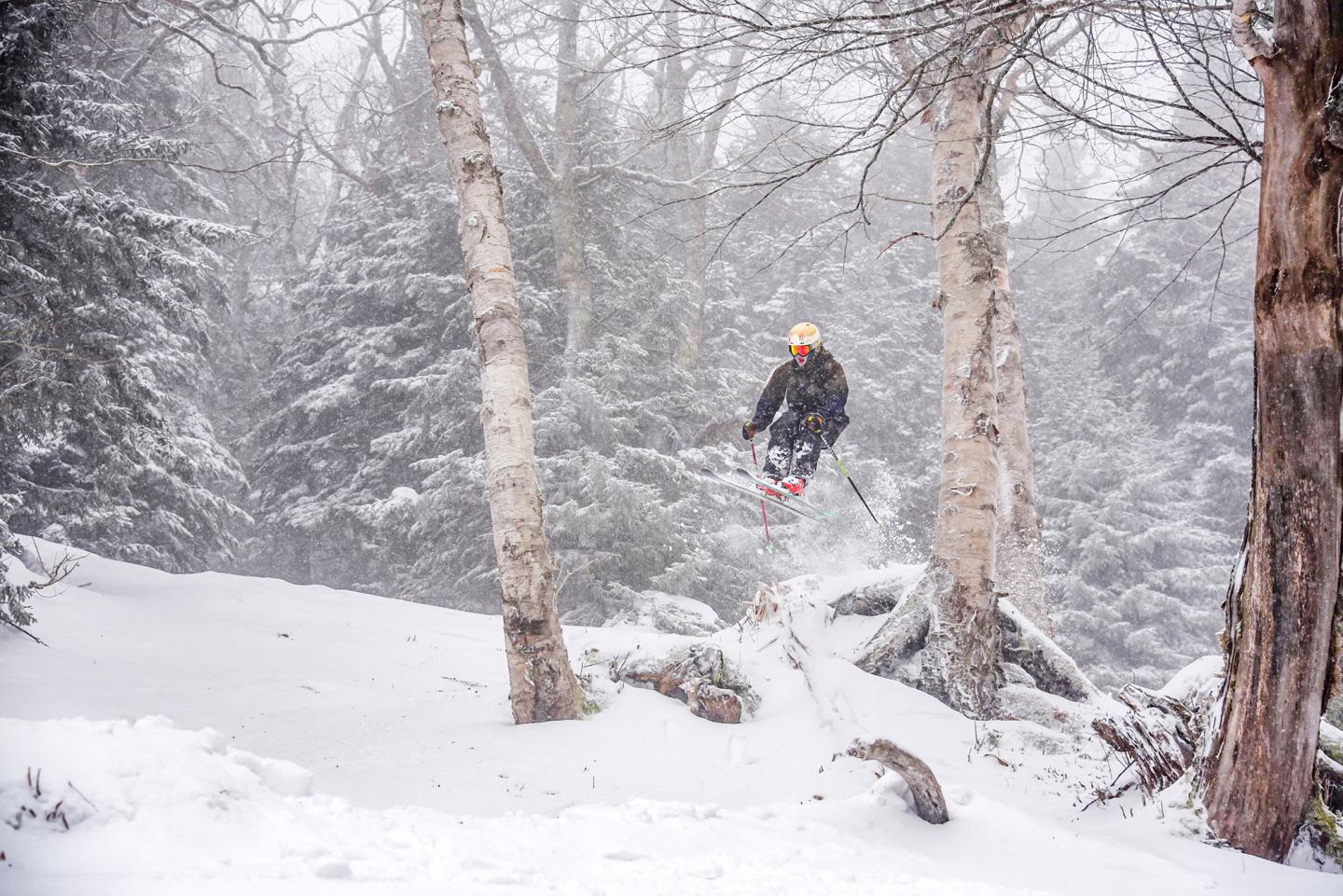 Sugarbush Resort
Made in the Glade
Some of the finest skiing in New England isn't on the groomed trails; it's in the neighboring woods, where trail crews have carefully thinned the forest, opening paths that allow skiers to swoosh through the trees for a skiing experience that feels about as close to nature as you can get. And with more and more resorts opening intermediate-friendly glades, you don't need to be the second coming of Mikaela Shiffrin to ski what all the fuss is about. Check out Vermont's Bolton Resort, New Hampshire's Cannon Mountain, and Maine's Sugarloaf Resort, where you'll find plenty of glades to sample. 
Got a thing for trees? Check out New England's legendary fall foliage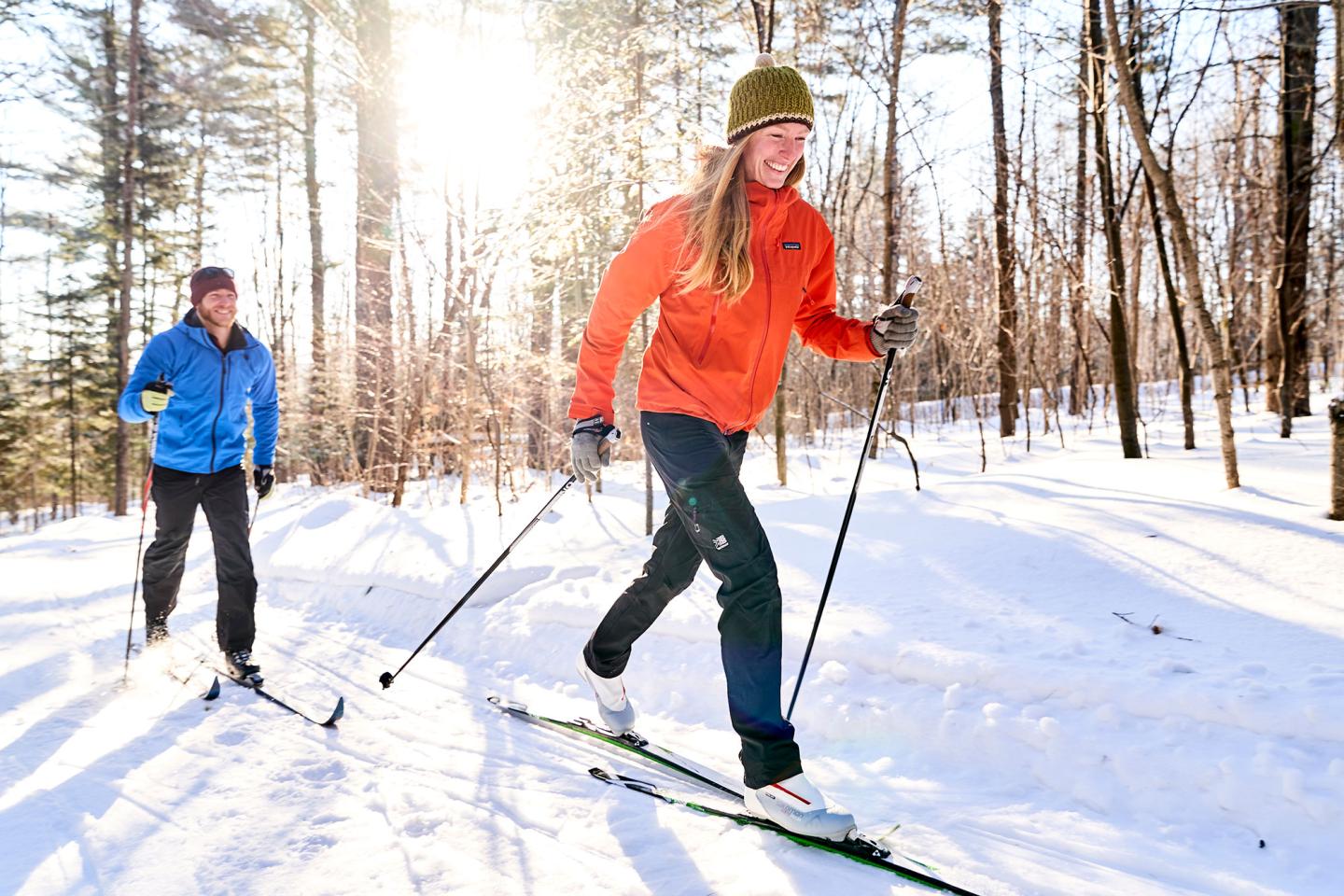 ME Office of Tourism
A Quieter Way to Glide
New England skiing isn't all about big mountains and fast descents. In fact, the region is home to some of the finest cross-country (also known as Nordic) skiing anywhere. If a quiet tour through the woods and fields is more your pace, head on over to the Craftsbury Outdoor Center, in Craftsbury, Vermont, where you'll find over 60-miles of meticulously groomed trails to explore. Great Glen Trails in Gorham, New Hampshire is another cross-country hotspot.