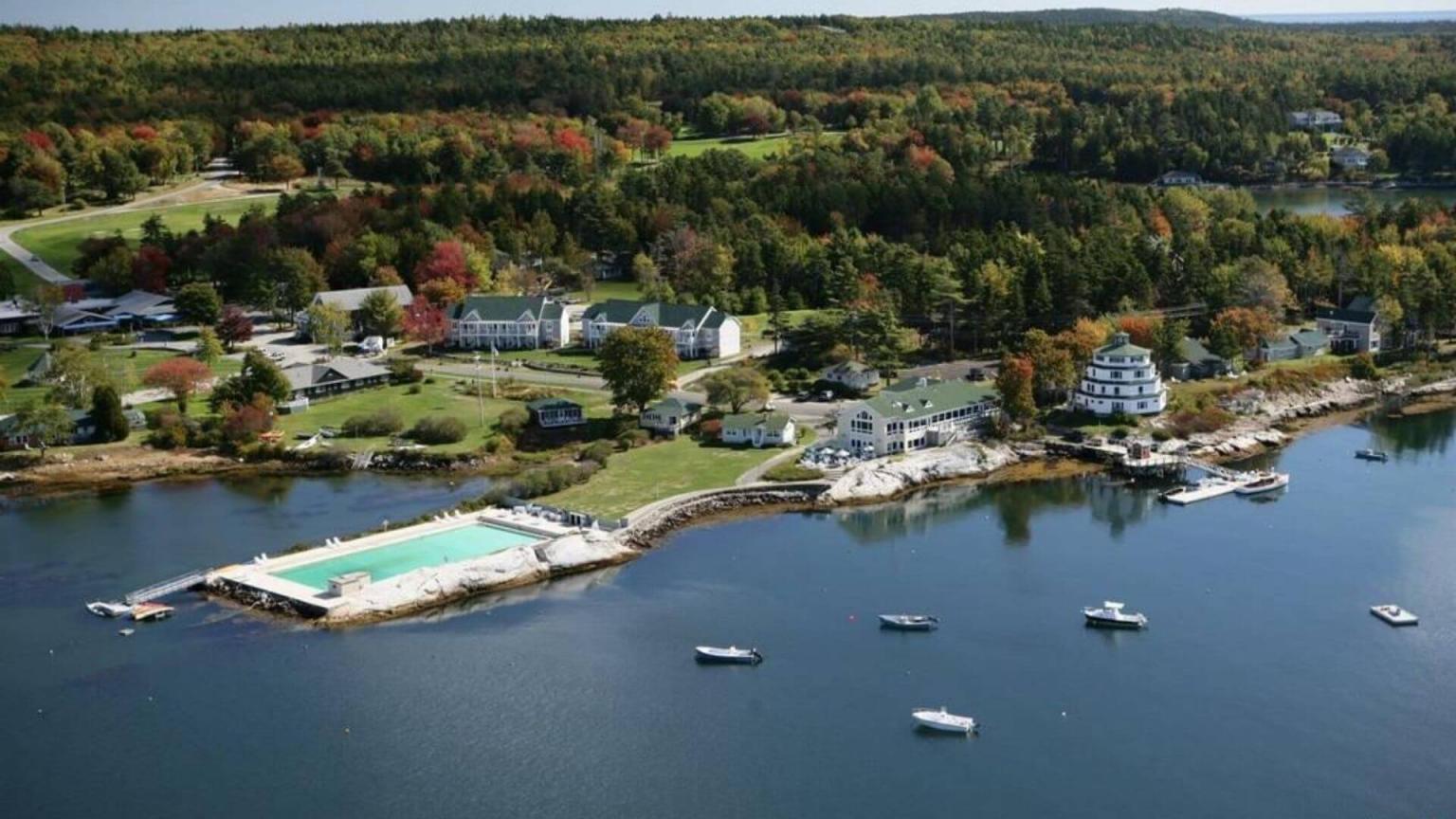 Sebasco Harbor Resort (Sebasco Estates)
Family Friendly Fall Resort: The picturesque 110-room Sebasco Harbor Resort sits along more than 500 acres of prime Midcoast Maine shoreline and boasts views of a freshwater lake, panoramic Casco Bay and stunning Harbor Island. The hotel presents a full-service spa and a golf course to keep guests entertained and features a one-of-a-kind coastal lighthouse that has 10 unique guest rooms with unparalleled views of the bay.
The family-friendly destination lists just about every outdoor activity imaginable, and a distinctive list of indoor fun that you won't find most places. The resort offers tennis, sailing, boat charters, fishing, sea kayaking, whale watching and hiking adventures for all ages, and specializes in unique kids' experiences like vintage candlepin bowling, pirate trips and a renowned children's program. The hotel's saltwater harbor-side pool is also a fun draw for children.
When it's time to eat, the on-site Pilot House Restaurant serves up all Maine's fresh flavors overlooking the sea. Ledges Pub & Patio offers more casual fare and the Sea Chest Café has light treats, fresh baked goods and a nice collection of souvenirs to mark your getaway.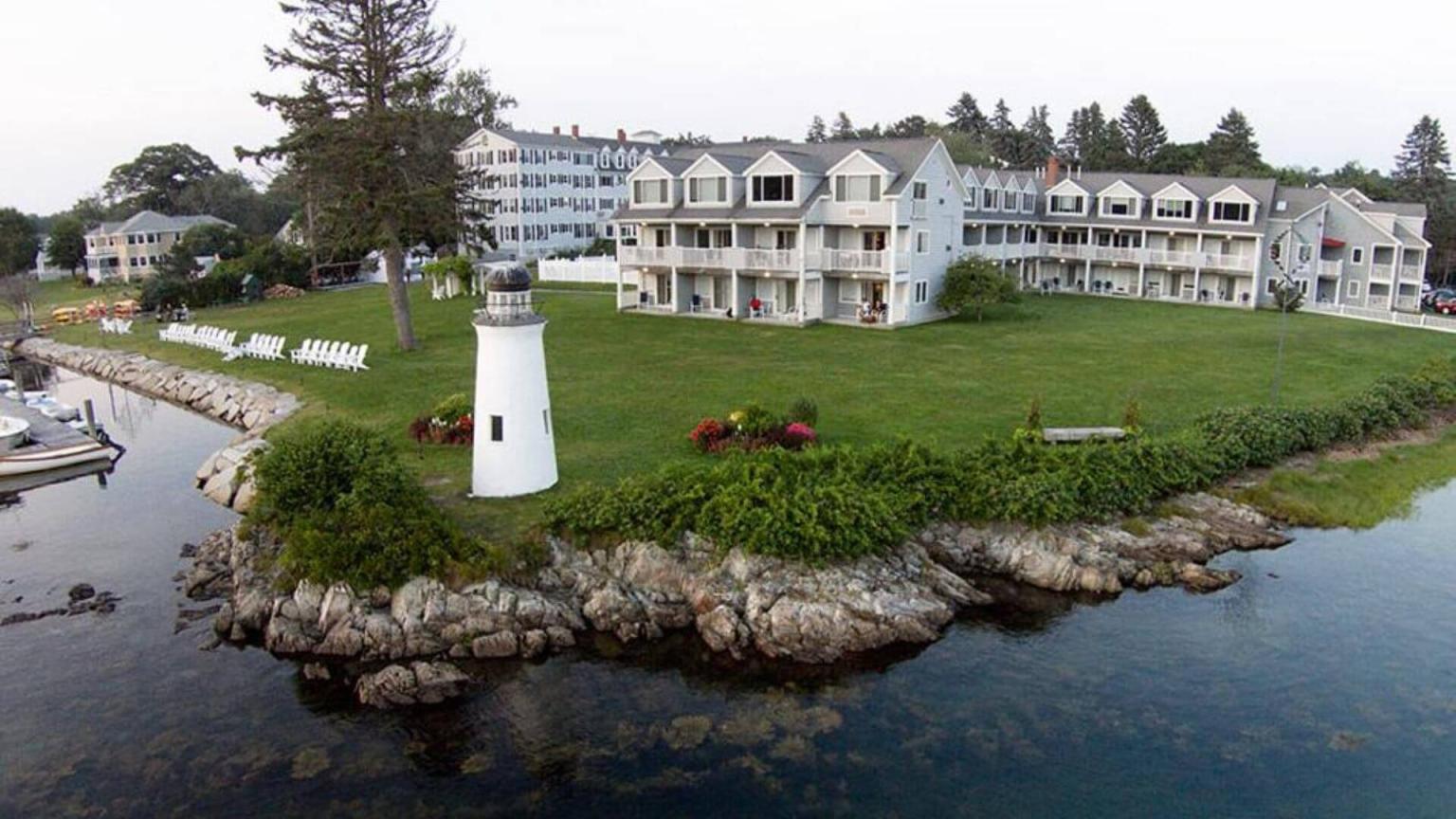 Nonantum Resort (Kennebunkport)
Fall Getaway to Kennebunkport: Resting along the shore of the Kennebunk River just south of iconic Kennebunkport, the 109-room Nonantum Resort has roots dating back to the late 19th Century. While the grounds and guest rooms have been fully renovated to 21st Century standards, the inn still retains much of its original charm from its time as the home of a noted sea captain.
The hotel has two lodging options: The Carriage House Inn and the Portside Lodge. The carriage house is the original home of the sea captain, and each room is individually decorated in a classic Victorian coastal style with modern amenities like air conditioning, flatscreen TV and free Wi-Fi. The nautically themed Portside Lodge also features all of today's conveniences. First and second floor rooms have a private balcony or patio while third floor residences have large windows with excellent views of the river.
The resort's on-site restaurant, 95 Ocean, plates creative comfort foods using locally sourced ingredients like fresh salmon, lobster and scallops to complement its array of organic herbs and vegetables that are grown on the property.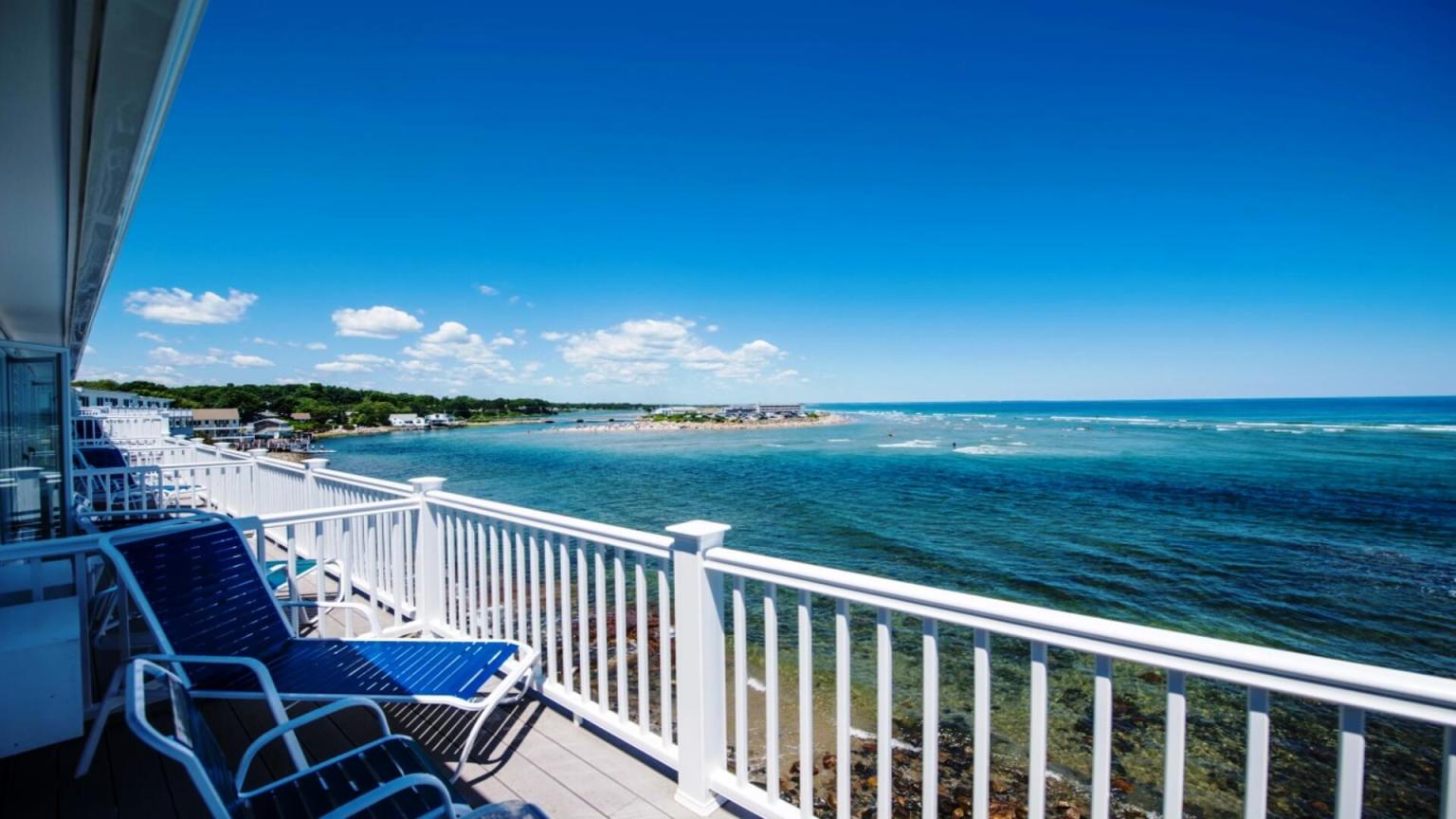 https://thesparhawk.com/
Sparhawk Oceanfront Resort (Ogunquit)
Classic Fall Maine Resort: With its signature white clapboard design and short stroll to the sandy beach, the Sparhawk Oceanfront Resort in Ogunquit might be the quintessential New England experience. The inn's 88 residences are spread across four buildings that sit on five acres of prime real estate only steps from the water. All residences are oceanfront or ocean view.
Ogunquit's three-mile beach faces the rising sun over the Atlantic Ocean and is considered one of the best beaches on the East Coast. The beach's long and wide dunes, gentle surf and light fine sand are a can't-miss on a warm day, or guests can walk the Marginal Way footpath to Perkins Cove and explore a few other smaller beaches that are untouched and more intimate.
Back at the resort, guests can kick back at the heated outdoor pool, play tennis, walk the grounds or notable garden, head out for excellent local shopping and antiquing, or make plans for a meal at one of Ogunquit's top restaurants only a short distance from the hotel.
Bethel Inn Resort (Bethel)
Maine Mountain Fall Getaway: Surrounded by beautiful mature trees and rolling hills, the 95-room Bethel Inn Resort sits on 200 acres not far from downtown Bethel in the heart of Maine Mountains. The elegant country inn is only six miles from Sunday River, and offers championship golf, lake house fun, boating, horse-drawn sleigh rides and swimming only a stone's throw from the resort.
The inn is a perfect jumping off point for everything to do in the Bethel area. There are scenic drives, nature walks, biking trails, parks, waterfalls, whitewater rafting, museums and family theme parks to explore in the area.
The on-site Millbrook Tavern & Grille presents a sumptuous menu that includes signature plates like Prime Rib and Maine lobster in a fine-dining environment with cozy fireplaces and beautiful views. Guests can dine more lowkey on the terrace or in the Tavern, which always has the big game on its TV screen.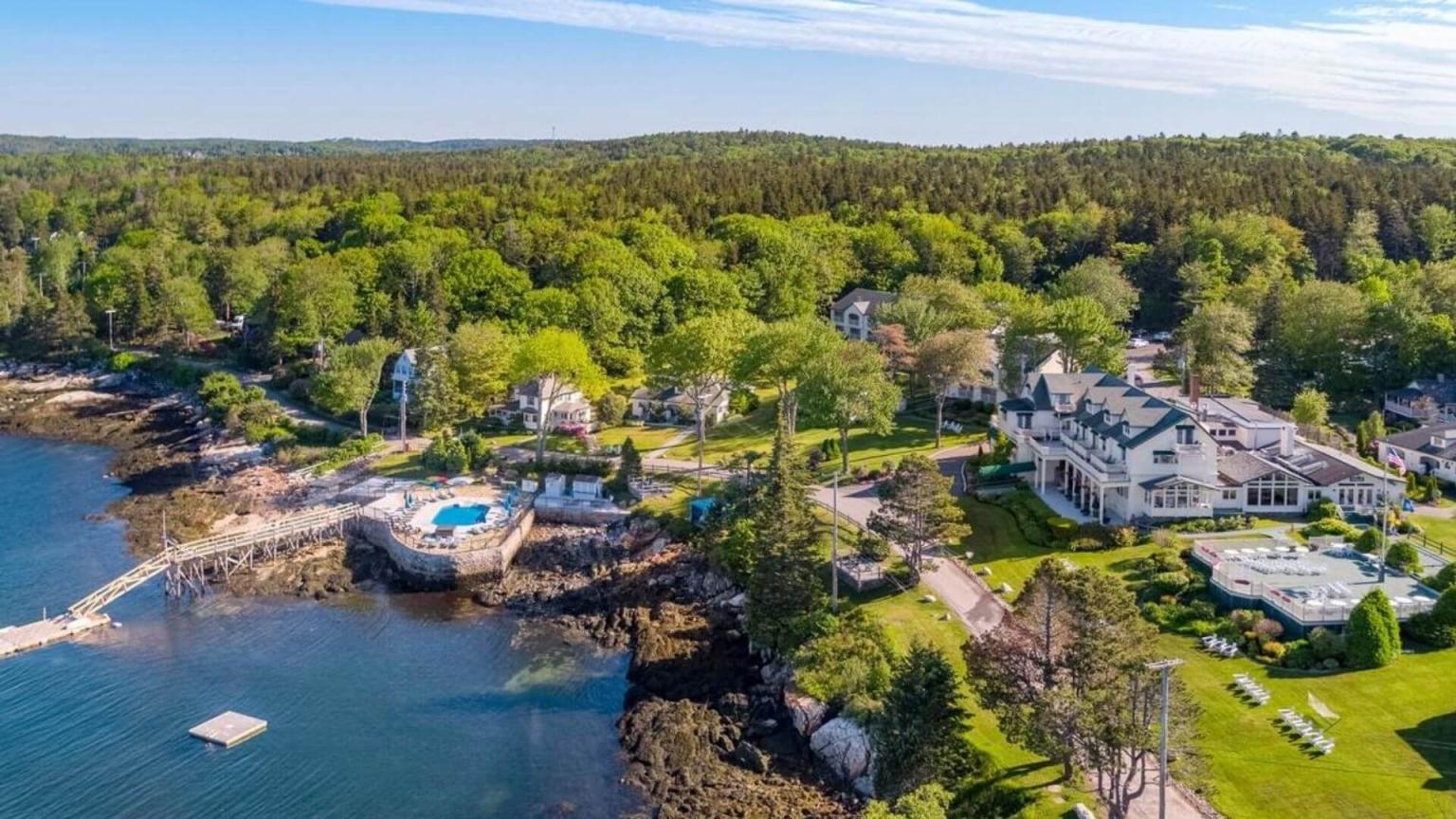 Spruce Point Inn Resort & Spa (Boothbay Harbor)
Cozy Couple's Fall Retreat: The cozy and quaint 81-room Spruce Point Inn Resort & Spa is a classic seaside inn that has been greeting vacationers for more than a century on 57 private acres on the south end of the iconic Spruce Point peninsula in the Gulf of Maine. Boothbay Harbor is a popular resort destination known for its excellent art galleries, golf, boat tours, sailing, whale watching, beaches, tasty restaurants and a notable state aquarium.
The family hotel has a nice selection of traditional and contemporary Maine lodges, cottages and townhouses. There are 56 rooms spread across eight traditional lodges, 16 cottage rooms, nine guest rooms and suites in the Main Inn and three modern townhouses.
The resort has three unique restaurants on the grounds that offer a variety of Maine's best cuisine. Guests can enjoy a buffet breakfast each morning at Bogie's or snag a tasty, quick lunch at the oceanfront restaurant, Deck. For dinner, guests can dine bistro style at Bogie's or site down for a more formal mean in the ocean view dining room, called 88.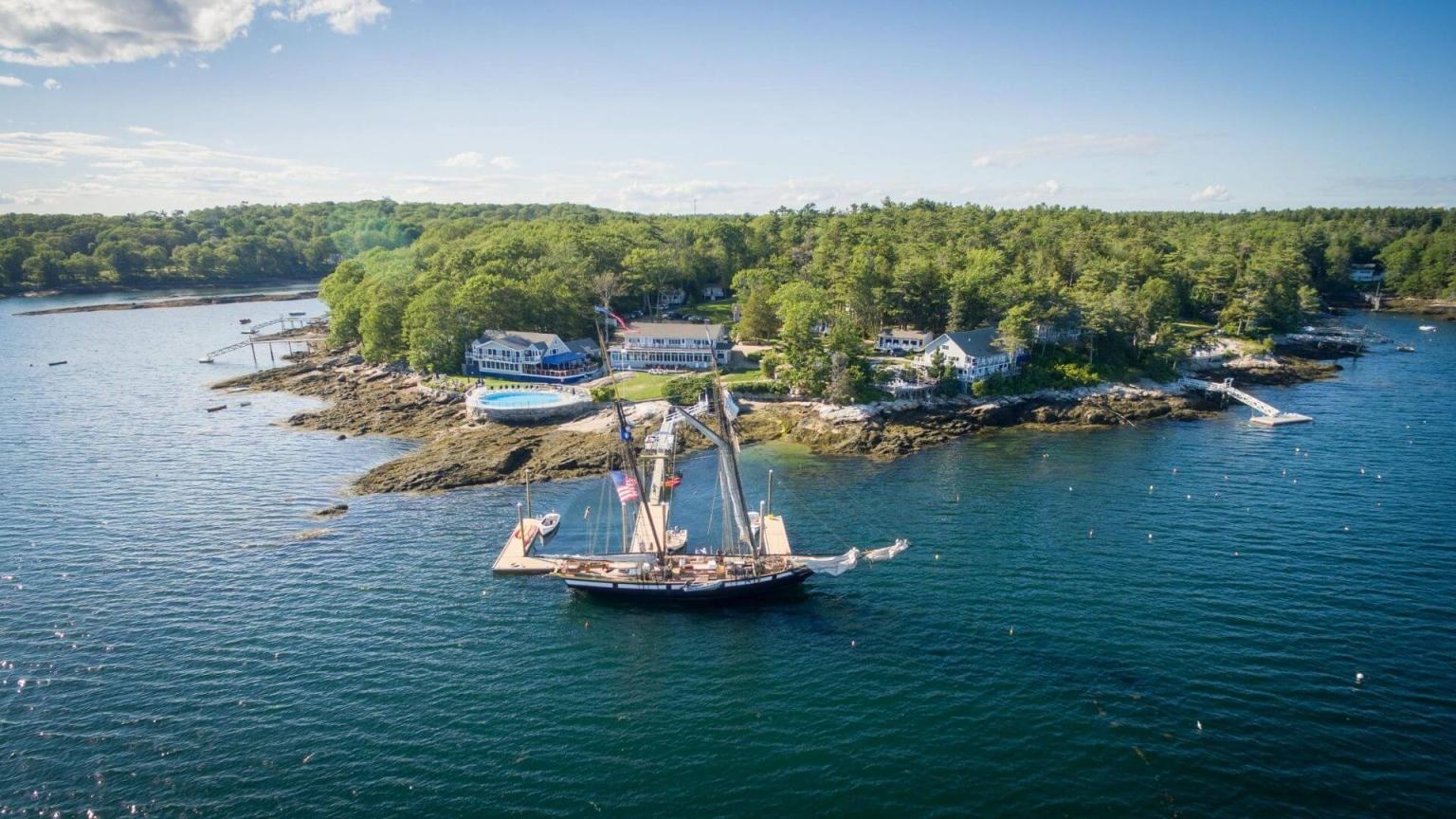 Linekin Bay Resort (Boothbay Harbor)
Maine Getaway on the Water: Another Boothbay favorite, the sprawling 20-acre Linekin Bay Resort has cabins and lodges right on the water that are also at the woods' edge. The simple-yet-sleek contemporary cabins are nautically themed with clean lines and an easy, comfortable design. The residences are perfect for a romantic getaway or a fun family adventure, and even has pet-friendly cabins available.
Only about three hours from Boston and an hour from Portland, Boothbay Harbor an ideal escape from the big city to a secluded, beautiful destination that's right on the water. It's no surprise many guests return to the Linekin Bay Resort year after year. Guests can frolic in the heated saltwater pool, or hit the open water for canoeing, kayaking, fishing and stand-up paddle boarding. The resort provides Bocce ball, badminton, pickleball, volleyball, basketball, tennis and baseball, all on site. The hotel also hits the mark as the only all-inclusive sailing resort in New England. The resort has a fleet of Lightning and Rhodes 19 sailboats that include free instruction to anyone who wants to learn.
In the evenings, guests can relax in their rooms or enjoy the glowing fire pit. The Deck Bar & Grill on the waterfront is known for its lineup of creative Maine dishes while the bustling downtown – with museums, live music, theater, pubs and clubs – is only a short walk away.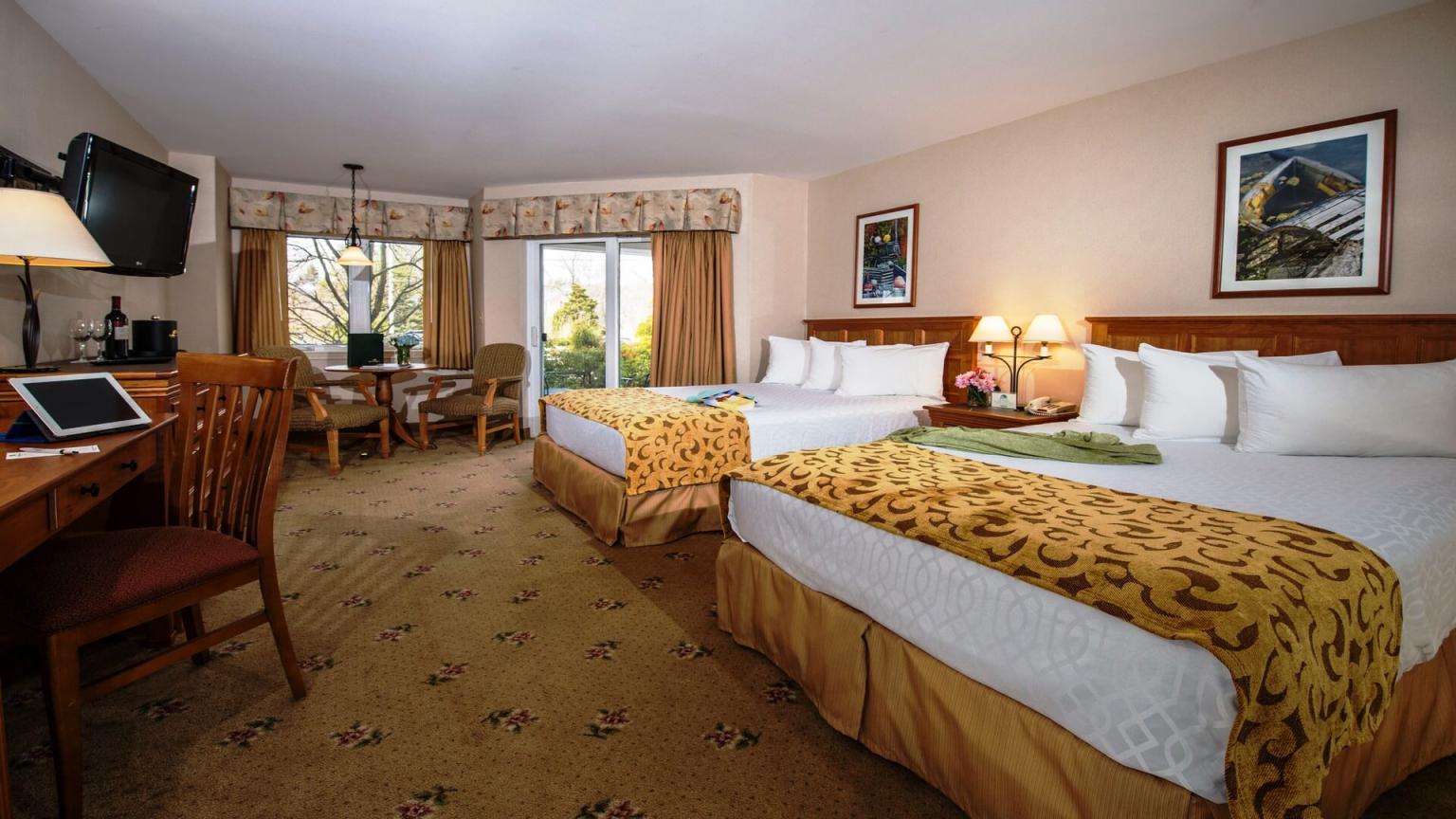 https://www.meadowmere.com/rooms/resort-rooms/
Meadowmere Resort (Ogunquit)
Classic Fall Destination: Looking for a family inn close to everything in Ogunquit? The Meadowmere Resort has everything you need and then some. The 144-room hotel has a good mix of double, queen and king rooms to accommodate any family arrangement, ranging from single travelers to larger family gatherings. With perks galore, guests can choose from fireplace suites, Jacuzzi suites, family suites and honeymoon suites.
Situated at the center of Ogunquit Village, guests are only a few steps from the beach, village and the Marginal Way footpath. The hotel has a heated indoor pool, outdoor pool and hot tub, Roman spa, fitness center, game room, sauna/steam room and the West Meadow Pub. Guest rooms have a balcony/patio and all today's conveniences and amenities.
Ready to eat? There is no shortage of dining options in the nearby village, many with ocean views and tasty local fare like lobster rolls, chowder, ployes (regional crepes) and blueberry pie.