Captain Jefferds Inn
Pet Friendly Lodging in Kennebunkport, Maine
Nothing evokes New England charm like a relaxing evening in the historic home of a sea captain. Stay in one of 5 pet-friendly rooms in the Carriage House, each with outdoor access. Feel free to come and go with your pet without ever worrying about disturbing other guests. The Captain Jefferds Inn is the perfect option for those looking for easy access to green space to take their pet for a walk, explore, and enjoy Maine's natural beauty.
They provide a personalized dog treat, dog bowls, towels and sheets for your dog, and an unlimited supply of pick-up bags. They also have on-site dog sitters available, should you need care for your pet while you enjoy some time out on the town. The Captain Jefferds Inn has thought of everything you may need to keep doggy happy and comfortable, letting you spend your time enjoying your luxurious accommodations with man's best friend lounging at your feet.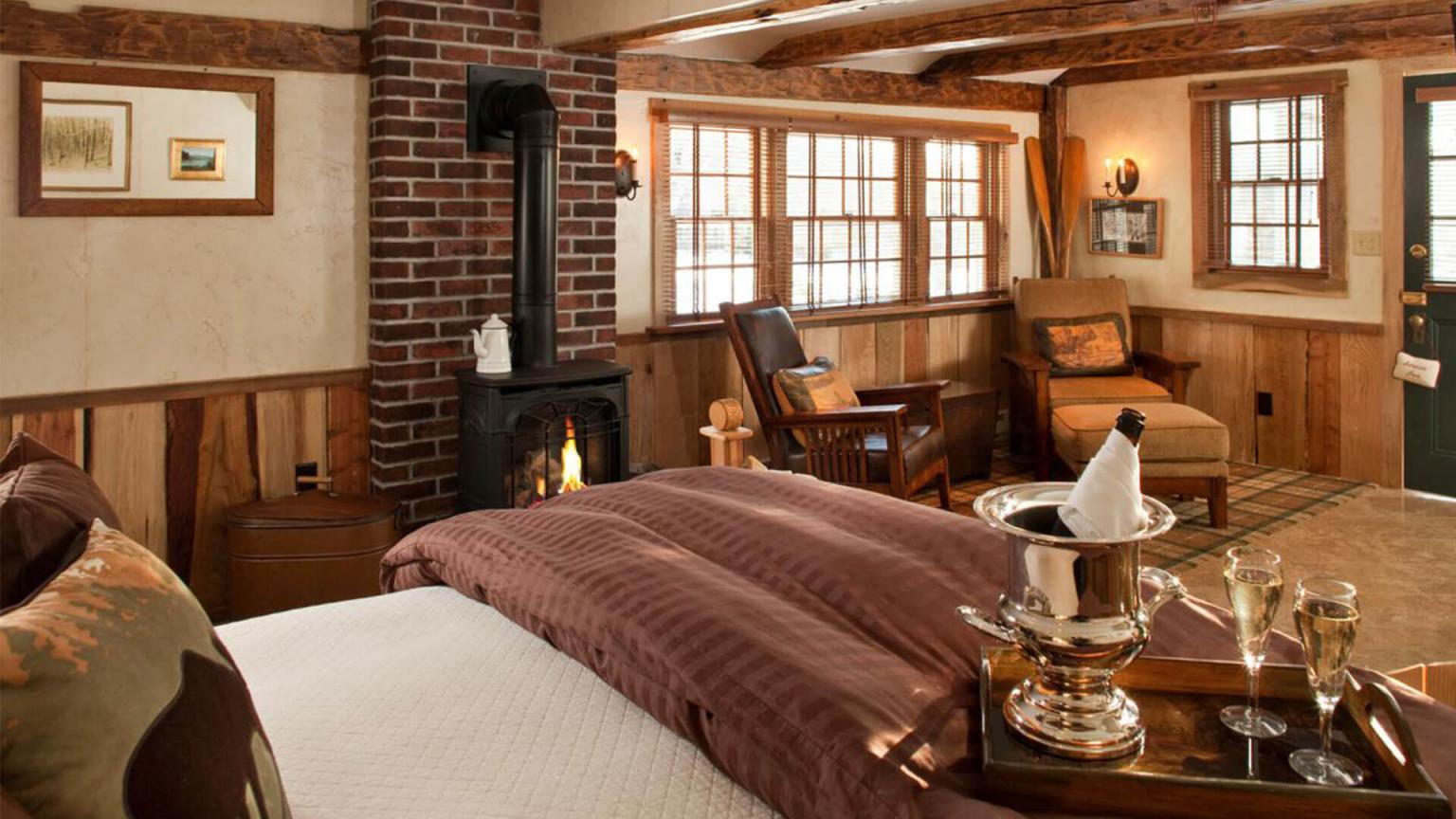 Colony Hotel
Pet Friendly Hotel in Kennebunkport, Maine
This 1914 resort is the place to be to experience Kennebunkport's rich history, luxurious lodging, and eco-friendly amenities. Book an eco-adventure to take in a day of kayaking or berry picking. During the summer months, take in a local Kennebunkport festival or browse one of the town's many boutiques and galleries. Or simply spend time enjoying the vast resort property, including an 18 hole putting green, movie or game night, and heated ocean water pool. This property is perfect for those wanting a full-scale experience with world-class amenities right outside their door.
For their pet clientele, the Colony Hotel provides pet blankets, water stations around the property, biodegradable pick-up bags, and plenty of room to walk and play. Dogs are even welcome on the private beach, which is itself one of the must-sees in Kennebunkport.
Ready to spend some alone time with the human members of your family? The Colony Hotel can help arrange a pet sitter to make sure that your furry family members are well taken care of during your entire stay. Whether it's sports, spas, or just time spent with as a family, two-legged and four-legged members included, the Colony Hotel has just the right option for you.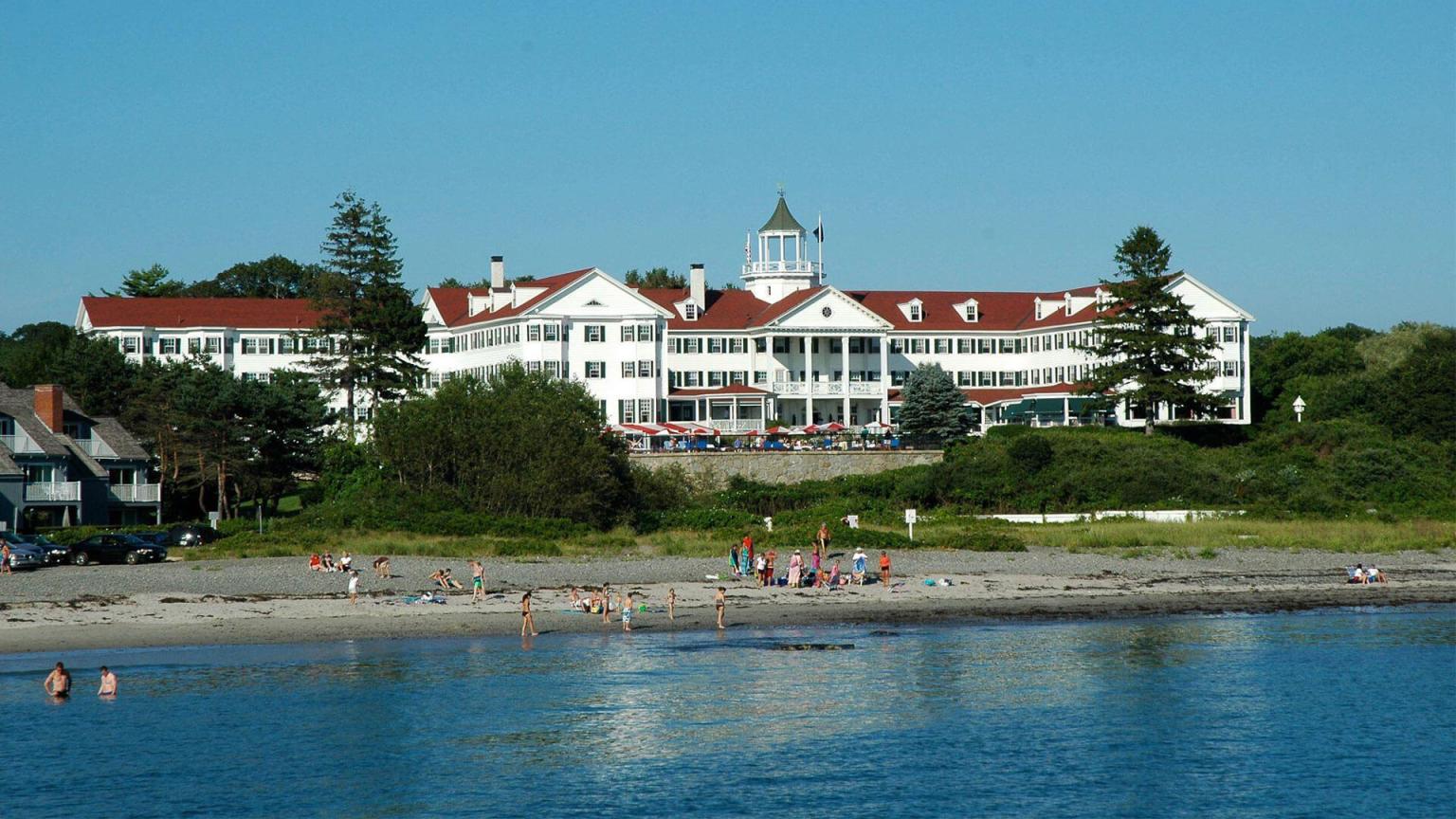 Grand Harbor Inn
Pet Friendly Lodging in Camden, Maine
The luxurious interiors of Grand Harbor Inn can only be matched by the spectacular ocean views from the guest room windows and private balconies, offered with every room. Enjoy a complimentary breakfast of yogurt and granola parfait, fresh baked goods, a slice of quiche, and beverages delivered to your room every morning.
The Grand Harbor Inn welcomes all dogs with a scratch behind the ears, plush dog bed, Buddy Biscuits, food and water bowls, and a welcome packet list of resources. The on-staff Director of Pet Relations provides local recommendations to help you make the most of your vacation, such as Harbor Hounds for those needing doggy daycare. No visit to the area is complete without a stop by the Loyal Biscuit Co., where you can pick up all-natural food and treats, toys, collars, leashes, and more for dogs and cats.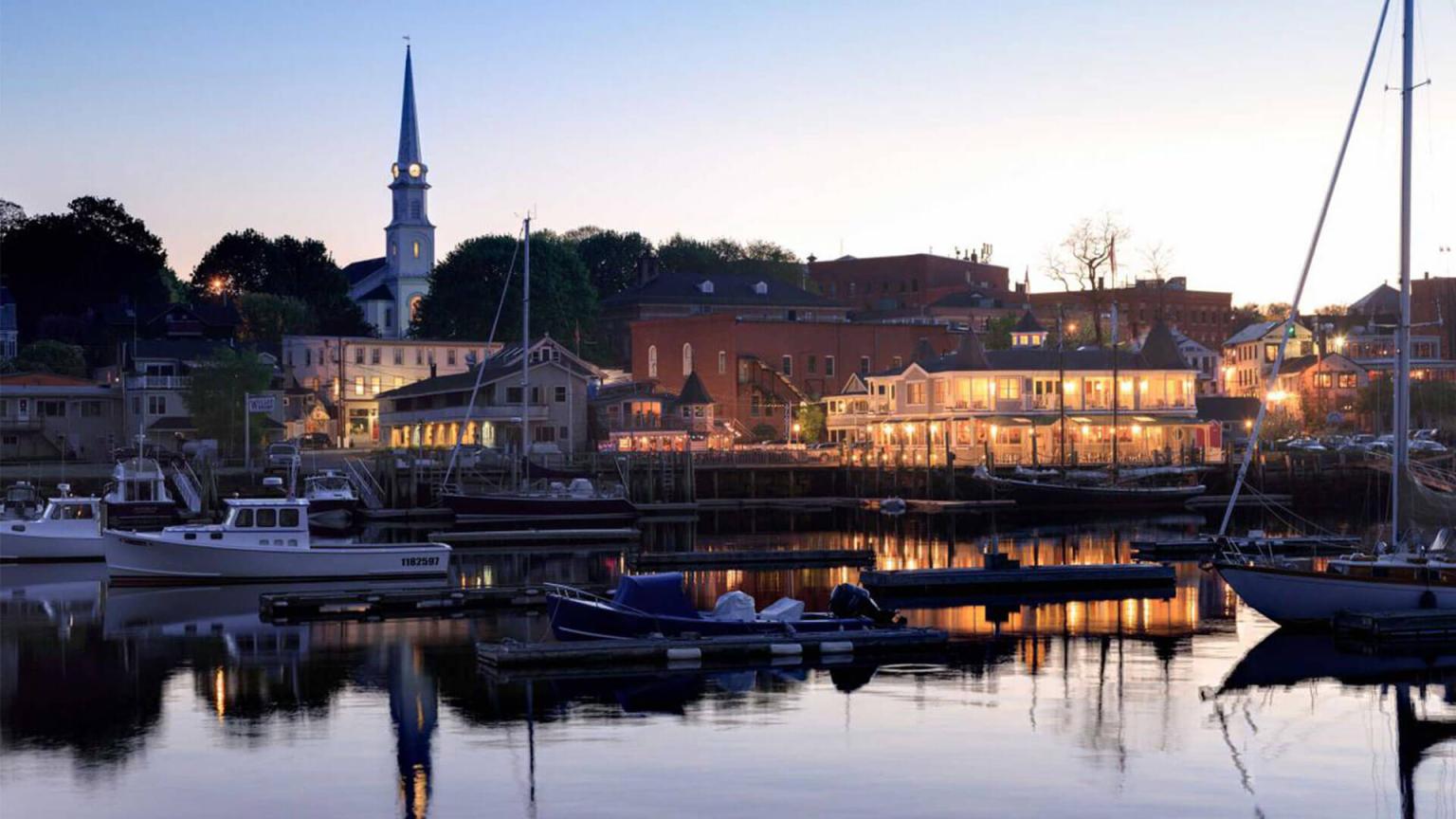 Inn by the Sea
Pet Friendly Hotel in Cape Elizabeth, Maine
Let your pet lounge in luxury at Inn by the Sea in charming Cape Elizabeth. Inn by the Sea has been welcoming dogs for over 20 years free of charge. That's right—they provide pet-friendly oceanfront rooms and suites without requiring a pet fee, one of the few hotels to offer such a deal. Their pet welcome includes water bowls, beach towels, pet blankets, and treats at turndown. They'll also provide you with a list of pet-friendly beaches, trails, and parks to help you enjoy the beauty of nature in Cape Elizabeth.
Ready to make your pet's vacation a real trip of a lifetime? The INNcredible Pet Package brings all the amenities of home plus many more special treats to you and your pet. This 2-night package in one of their pet-friendly rooms includes an exclusive Inn by the Sea dog bowl, a personalized dog bed from L.L. Bean, and a locally-made treat during the nightly pet turndown service. Finish the trip with a 30-minute doggie massage in your room and a gourmet pet meal.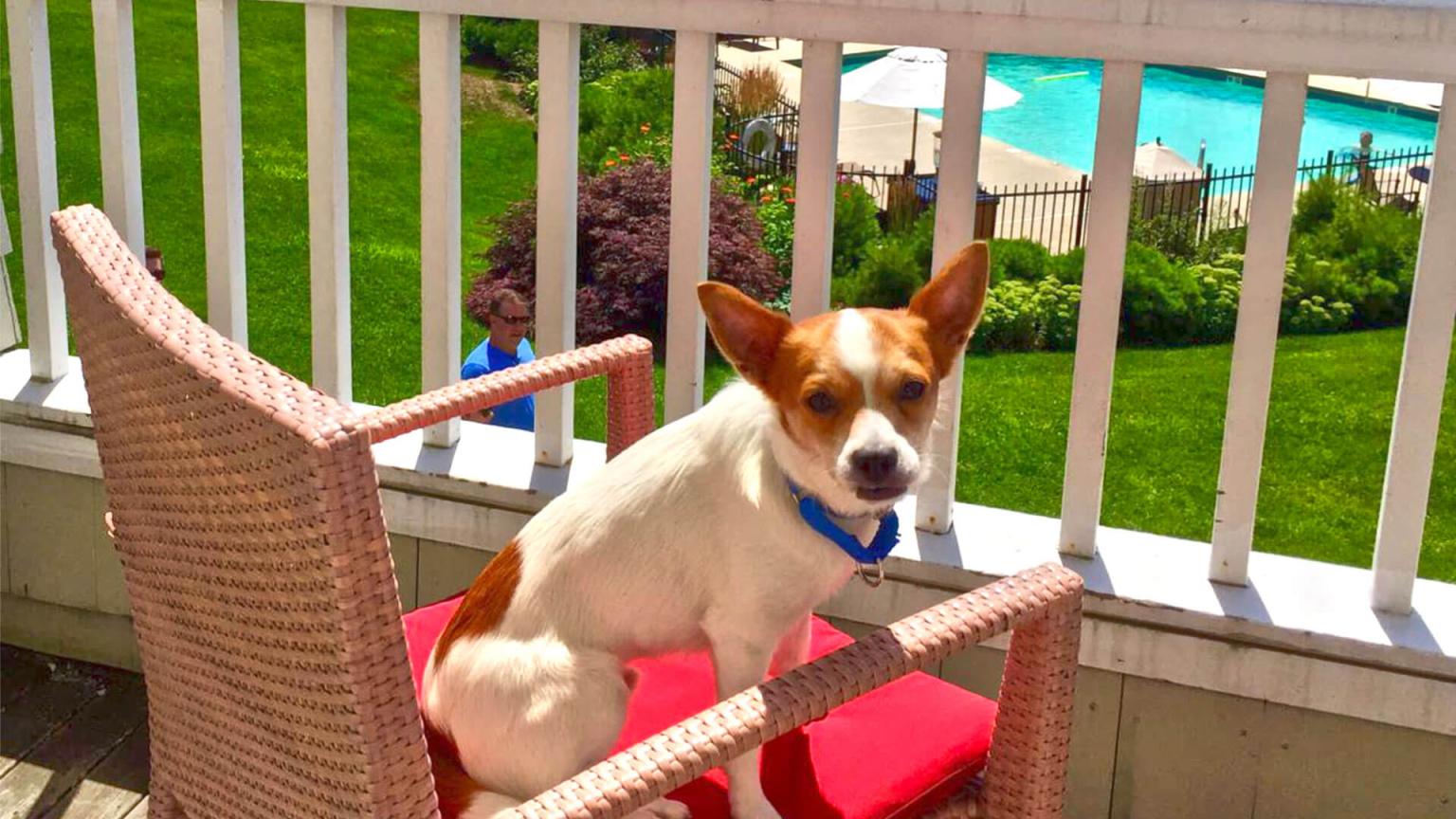 16 Bay View
Pet Friendly Hotel in Camden, Maine
The sophisticated 16 Bay View luxury hotel in the heart of downtown Camden is everything a traveler could want in elegance, warmth, and comfort. Once an industrial building, the 100-year-old brick building now offers some of the most elegant accommodations in a thriving area.
16 Bay View caters to those traveling for business or pleasure, with meeting rooms, banquet spaces, and opportunities for private events. Their Pampered Pooch offer makes sure that Fido is treated as an honored guest. The package includes a fleece dog bed, Buddy Biscuits, water and food bowl, and recommendations for pet-friendly activities and services in Camden. With 16 Bay View, you no longer have to choose between bringing your furry friend along and getting work done in style.