New England Whale Watching: Where to Go and What You'll See
May through October is the best time to go New England whale watching, so there's still time to capture one of these majestic creatures with your camera. Visitors enjoy humpback, finback, right, and minke whales all along the feeding grounds up and down the New England coast. Many individual humpback whales return to the area each year, with some familiar enough to have names like Bungee, Squiggle, and Echo. If you're thinking of setting out to see them, here are some tips for New England whale watching.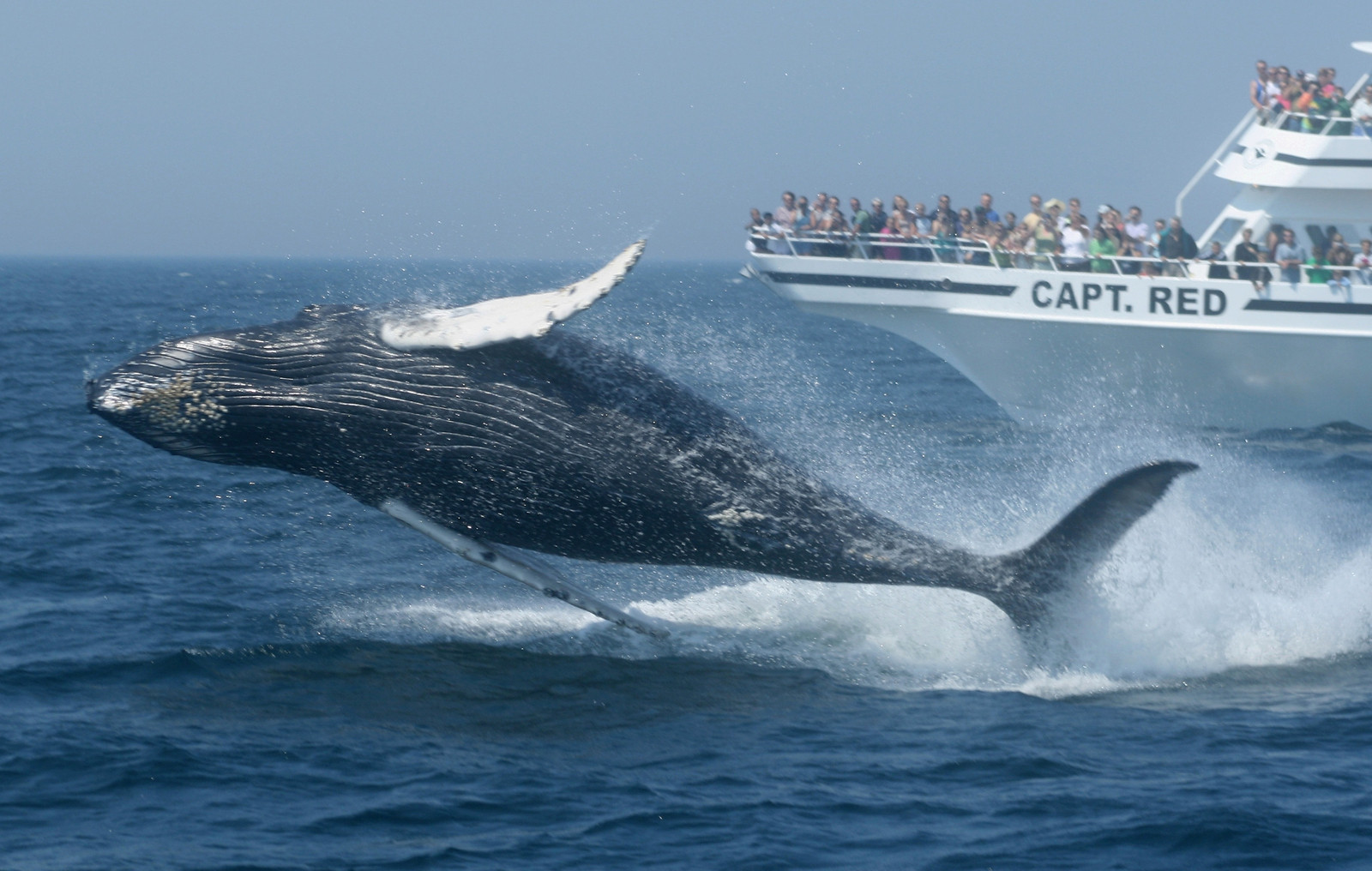 Before You Go Whale Watching
Weather is seriously important for a fun New England whale watching experience. If you choose a day when the weather is going to cooperate with your seafaring plans, there's a good chance you'll be back in time to catch some rays on the beach, too. Call ahead to your tour company and make sure everything is running as expected. If you haven't grown sea legs just yet, be sure to bring something to take for motion sickness and a bottle of water. You'll also want an extra layer — coastal breezes can often be surprisingly chilly, even in the summer. Last but not least, don't forget the sunscreen, binoculars, and the camera!
New England's Whaling History
We love these gentle giant neighbors along our coasts today, but during the 18th and 19th century, whale hunting and harvesting was one of the most lucrative businesses in New England. Every year, hundreds of ships headed out to sea, chasing whales all over the globe. Around the year 1850, the emergence of crude oil caused interest in whale oil to plummet, and whale hunting became a part of history.
Where to Go New England Whale Watching
Coastal New England hosts a wide variety of excellent whale watching operations — use our list as a starting point to explore and plan your adventure.
Massachusetts: Cape Cod & Islands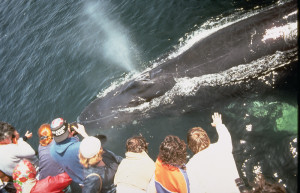 Cape Cod's geography lends itself well to whale watching — its famous "arm" reaches out into the ocean and toward whale territory, so you're never far from the action. Provincetown, at the very tip of the Cape, is one of the most popular hubs. We recommend staying in Provincetown for more than just a day at sea. Famed Race Point Beach, where the tides rush around the end of the peninsula, is a great place to see seals and even the occasional humpback whale right from shore. Further toward the mainland, you'll find an array of family resorts in Hyannis, with whale watches leaving from the harbor there as well. You can also hop a high-speed ferry 30 miles offshore to Nantucket, where cobblestone streets lead visitors to the renowned Nantucket Whaling Museum.
Mid-coast Maine Whale Watching
Mid-coast Maine is home to an exceptionally beautiful coastline, with islands, bays, and small peninsulas throughout. Whale watches leave from the Bar Harbor and Boothbay Harbor areas. You can expect to see similar numbers of whales here as on a Cape Cod trip — the main differences are on land. Rock formations along the shoreline make for unique sightseeing, and you can expect slightly cooler air temperatures. In addition to whale watching, we recommend visiting one or more of Maine's famous lighthouses and tapping into the state's burgeoning craft beer scene.
Newport, Rhode Island Area
This small state might not be so commonly thought of as a place to see giant sea creatures, but whale watching in Rhode Island is top-notch. Finback whales as long as 70 feet have been spotted off the coast of Rhode Island, along with humpbacks and right whales. Depending on the tour operator, Rhode Island's whale watching season can extend slightly later into the fall, as whales migrate south to the Caribbean for the winter. We recommend these lodging options near Newport, RI.