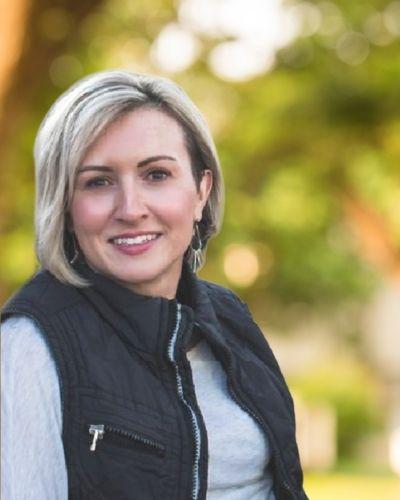 Session Description:
In this session, we will explore the growing role of AI in hospitality marketing and how it can revolutionize the industry. We will discuss the latest in AI-powered marketing platforms, predicted changes in guest behavior, and how properties need to update their marketing now to compete in this new landscape.
Boutique hotel and inn property owners and lodging managers who are looking to gain insights into the latest in the AI revolution and how they need to retool marketing strategies. 
BIOS
Scott Crumpton
After graduating in Agricultural Business Marketing from California Polytechnic State University, San Luis Obispo, Scott's career ambitions quickly pivoted after he and his wife Allison purchased the Oregon Bed and Breakfast Directory in 1994.  The paperbound directory was a cooperative marketing project that featured 300 bed and breakfast inns throughout the state of Oregon.  Shortly after assuming ownership of the publication, the internet took on a life of its own.  Scott's lightbulb moment hit and he realized that the guidebook could easily transition into an online directory.  He  put the wheels into motion, saved a few forests, and retired the printed version by launching one of the first online bed and breakfast guides in 1995.  The rest as they say is history.
But the story doesn't stop there.  As an online publisher, Scott segued his passion for travel and hospitality by creating a service to help luxury inns, boutique hotels and special event venues turn their passion into profits through digital marketing initiatives.  Scott has been an industry trailblazer having founded the first internet marketing agency solely dedicated to bed and breakfast inns and creating the original e-commerce tracking code – a tracking system for innkeepers and hoteliers that traced reservation dollars back to the original source.  His vision for excellence has produced some of the best design work in our niche industry.
Today Scott oversees the company's growth and works directly with clients. Recently White Stone Marketing expanded its capabilities with the launch of its new wedding and special events marketing department.  Scott is often asked to speak at industry events and is considered an expert in his field
Kelly Garbarino
Kelly Garbarino is a marketing strategy expert with over 15 years of experience in the hospitality industry. Her passion for the industry began during her college years when she worked as a housekeeper at a dude ranch. Since then, Kelly has taken on various roles in operations management, event coordination, business development, and marketing, including working with an independent hotel rewards program. Today she is the Director of Client Strategy for White Stone Marketing. Kelly's broad range of experiences in the industry has given her a deep understanding of the unique challenges and opportunities facing hospitality property owners and managers today.
Kelly is also a respected national speaker and has shared her expertise on digital marketing and revenue strategies at industry conferences across the country. She is committed to staying up-to-date with the latest trends and changes in the industry to provide the best possible service to her clients.
Kelly currently resides in Colorado with her husband and children and enjoys spending time outdoors with her family.