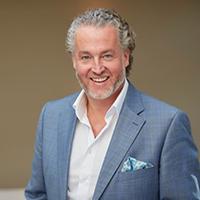 Wednesday, April 5 11AM
Presented by: Stefan Wissenbach
Chief Engagement Officer | Engagement Multiplier
Session Description:
The labor shortage challenge hasn't gone away – in fact, it's been compounded by trend of quiet quitting, increased costs, rising guest (and employee) expectations. During his keynote address at the 2022 NEIRA Annual Conference, Stefan explained a simple, proven structure that every property needs to attract and retain staff that are energized to deliver an outstanding guest experience.  The feedback was overwhelmingly positive.  Join Stefan and learn how you can create a profound sense of Alignment, Belonging and Clarity in your property – and importantly turn challenges into opportunities. 
Stefan will be joined by Scot Hopps, VP of Operations, Lark Hotels and fellow member of NEIRA who will share his experience of implementing the insight and value provided by this approach.
 Owners, General Managers, Human Resource professionals or anyone involved in building and being a part of successful teams. 
BIOS
Stefan Wissenbach
Stefan is an entrepreneur, best-selling author, international keynote speaker, coach, and business strategist – with a vision to enable 100 million people to lead more productive, purposeful, and engaged lives. He has been an engaging keynote speaker for over 20 years and spoken to thousands of people all over the world.  He is passionate about equipping people and organizations with the right strategies, capabilities, and mindsets, so they can fulfil their potential and thrive. His unique approach is to simplify the complex and provide a framework for people to bridge the gap between aspiration and achievement, distilling a lifetime of learning into simple success strategies that anyone can master.  Over the last 20 years Stefan has personally advised over 400 businesses on creating cultures that thrive. His work is specifically recognized in the hospitality profession where he has worked with numerous leading hoteliers and brands.
Scot Hopps
As a 20 year hospitality professional, taking care of people is core to what drives Scot. Currently the Vice President of Operations for Lark Hotels, he has been instrumental in scaling the company while overseeing the management of 50+ boutique hotel properties including, 8 full service restaurants, across 13 states. Operational logistics, development of teams, and physical asset management are some of the key skills he brings to his work daily. Scot received his Bachelor's Degree Cum Laude from Harvard University and his Masters in Mechanical Engineering from UMass Lowell.
The opportunity to better learn from the people within Lark in order to continually improve the lives of the people that work there is what attracted him to Engagement Multiplier.