Small is Beautiful
While Rhode Island may be the smallest state in the country, exploring all it offers is a tall task. Gilded mansions, historic lighthouses, a diverse and inviting city, an island refuge, and classic seaside towns nestled along mile after beautiful mile of Atlantic shoreline are just the beginning of what this southern New England destination offers.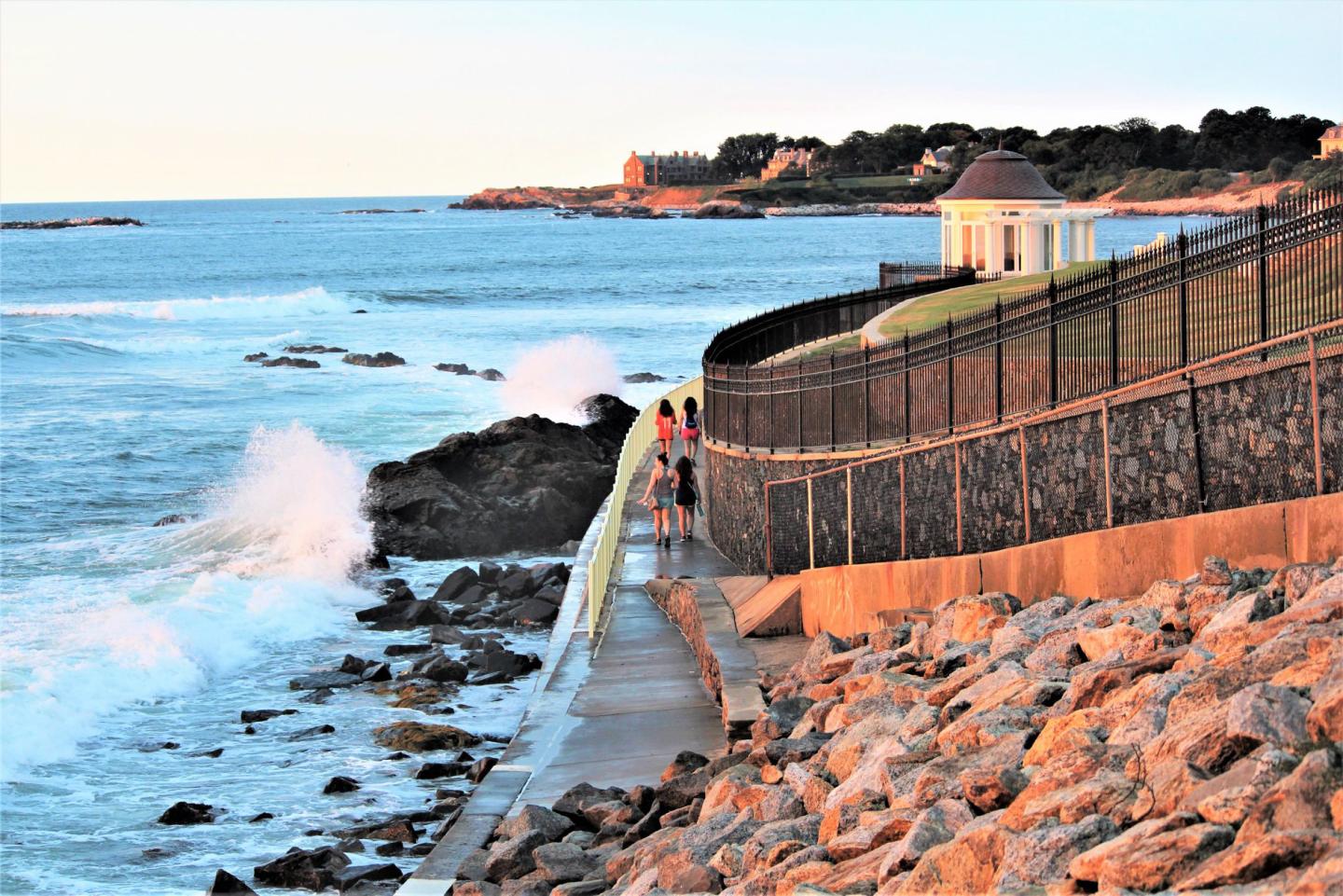 Discover New England
Sea It All
Rhode Island's "Ocean State" nickname is not for nothing. The state features more than 400 miles of coastline to explore, including some of the best beaches in New England, most notably in the South County region, whose beach names range from the dreamy (Blue Shutters and Moonstone) to the rugged (Charlestown Breach Way and Salty Brine) to the indigenous (Misquamicut and Weekapaug). Settle into your own seaside views with a stay at the The Break Hotel in Narragansett.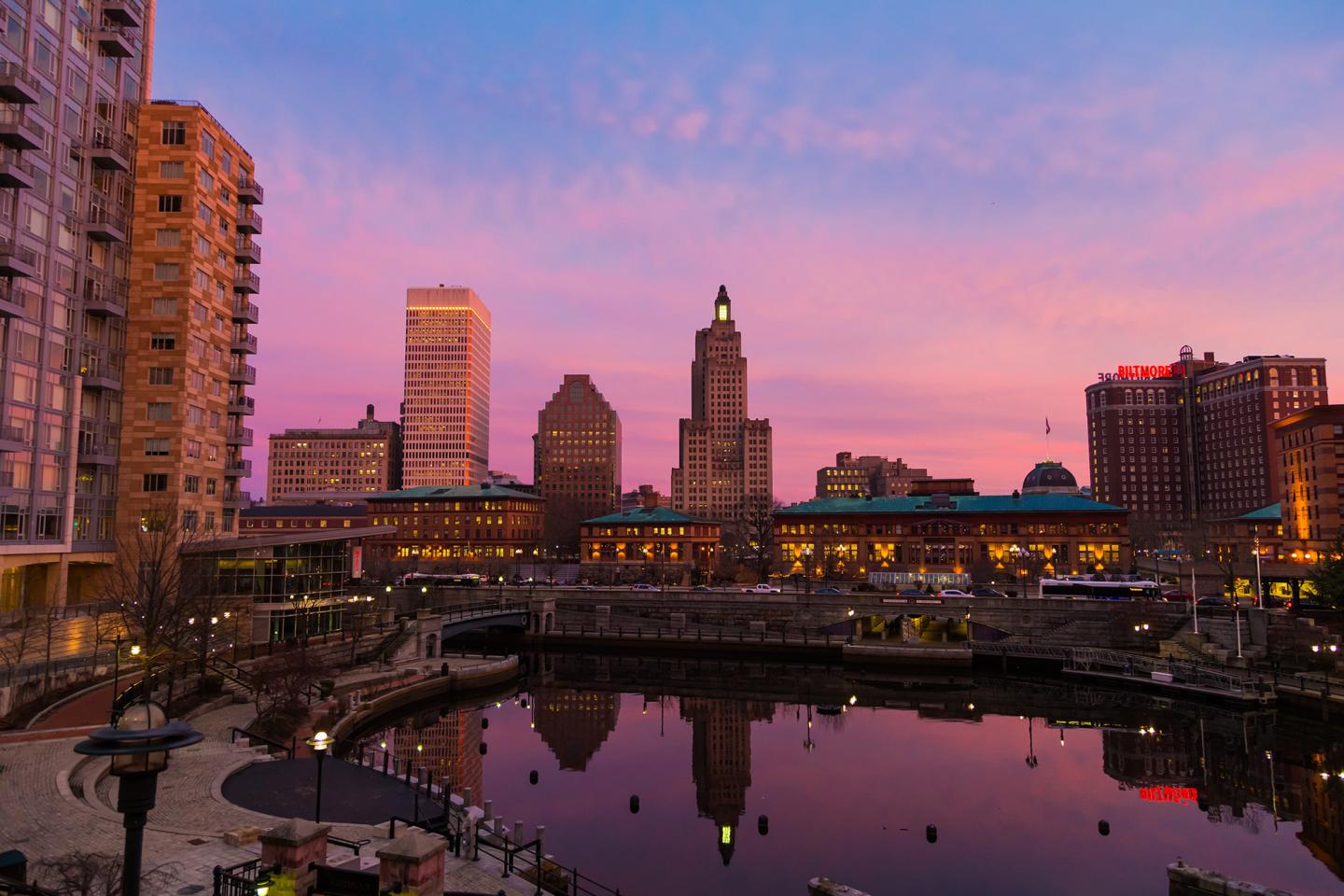 Providence Warwick CVB
City Living
Home to Brown University, Providence maximizes its college city cred without being dominated by it. Bookstores, museums, and a vibrant arts scene are woven seamlessly into the fabric of everyday life in this small coastal city. Perhaps the finest concentration of 18th and 19th century architecture in America resides along Benefit Street, while downtown's mix of old and new cuisines make it one of New England's premier dining locations. Put yourself within easy walking distance to many of Providence's main attractions with a few luxurious overnights at The Beatrice hotel. 
Little Known Fact
"Little Rhodie" covers roughly 1500 square miles and measures just 37 miles wide and 48 miles long. It would in fact take 29 Rhode Islands to equal the size of Maine.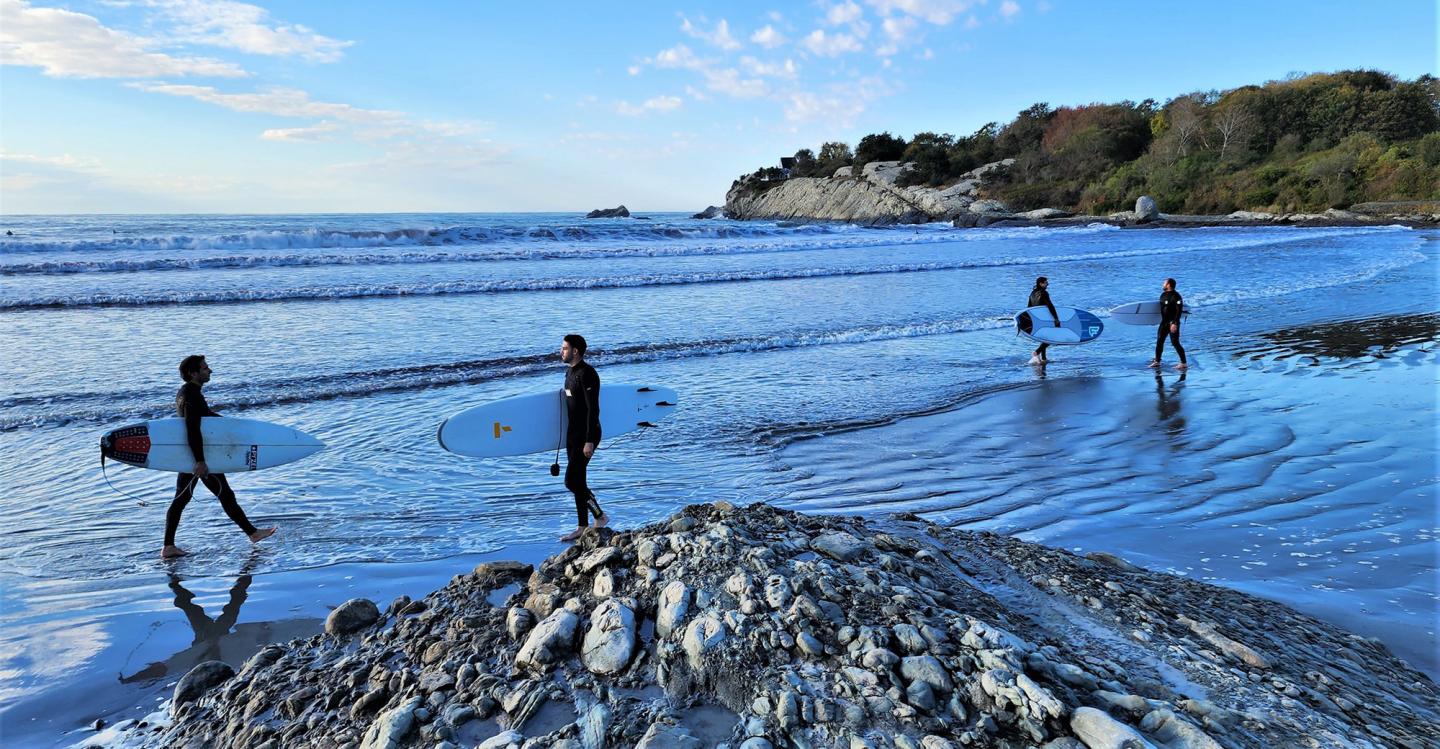 Discover New England
Surf's Up
New England may not be the first place that comes to mind when you think "surfing," but  Narragansett Town Beach might just change that. Come late summer, surfers gather to catch waves kicked up by tropical depressions moving north. Indeed, it's not uncommon for this crescent shaped beach and its changing sand bars to yield waves that exceed ten feet. You can gear up at local surf shops and hire guides to help you navigate the waters, or just kick back on the beach and spectate.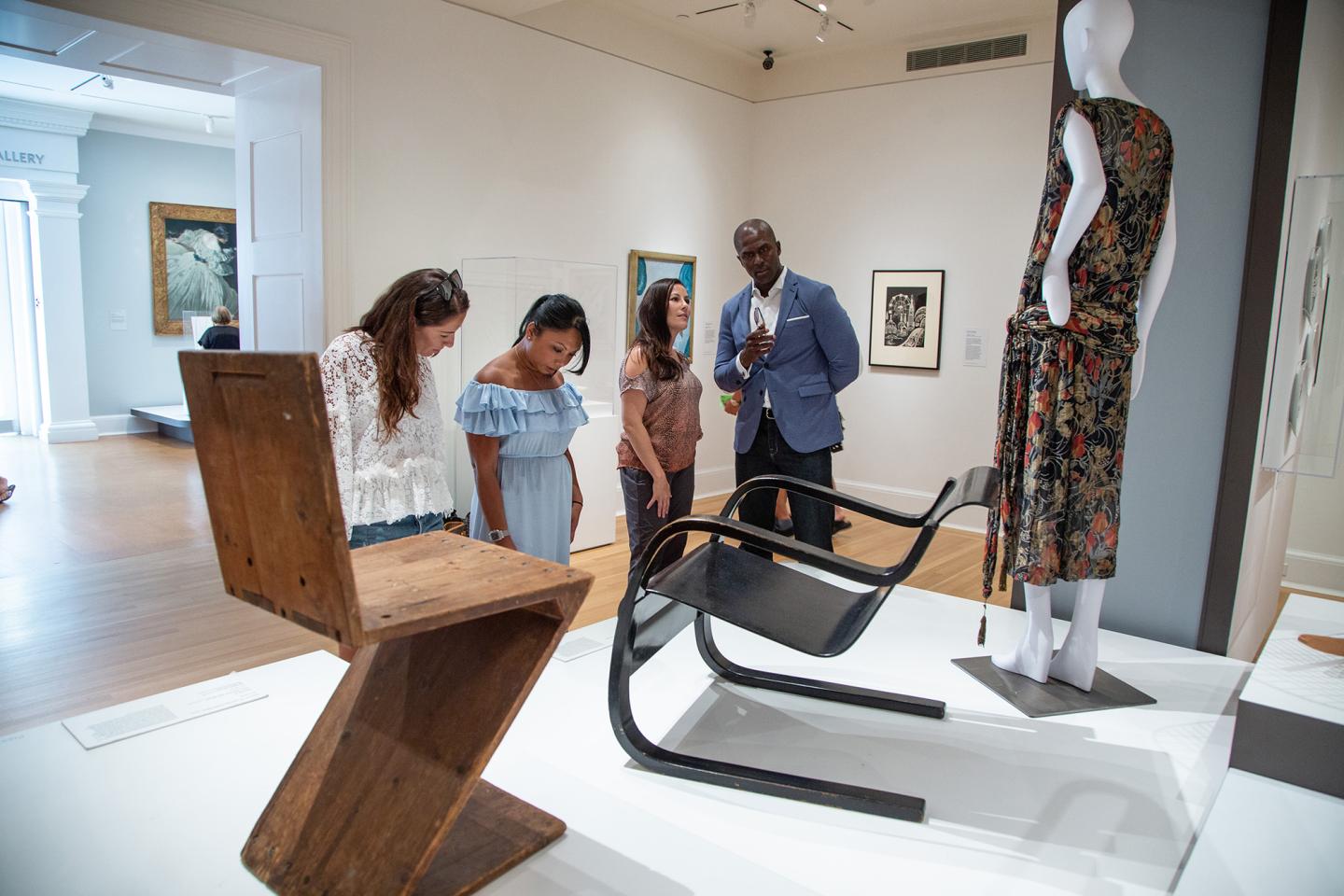 Providence Warwick CVB
For Art's Sake
You have your pick of art and history to explore in Rhode Island but arguably the biggest bang for your buck can be found at the Rhode Island School of Design Museum, whose nearly 100,000 objects include a robust lineup of textiles, furniture, and art, not to mention pieces from such notables as Monet, Picasso, Manet, and Warhol. If architecture is more your thing, consider a guided tour of Benefit Street by the Rhode Island Historical Society. 
Gilded Age
In the late 19th century, Newport's proximity to both the ocean and New York City made it a playground of the very rich, including families such as Vanderbilt, Astor, and Morgan. The "summer cottages" they built were a reflection of their obsession with European aristocracy, and today many of these seaside mansions are open to the public. That includes the 70-room, 65,000 square foot Breakers mansion, which Cornelius Vanderbillt II had built for a cool $7 million in 1895.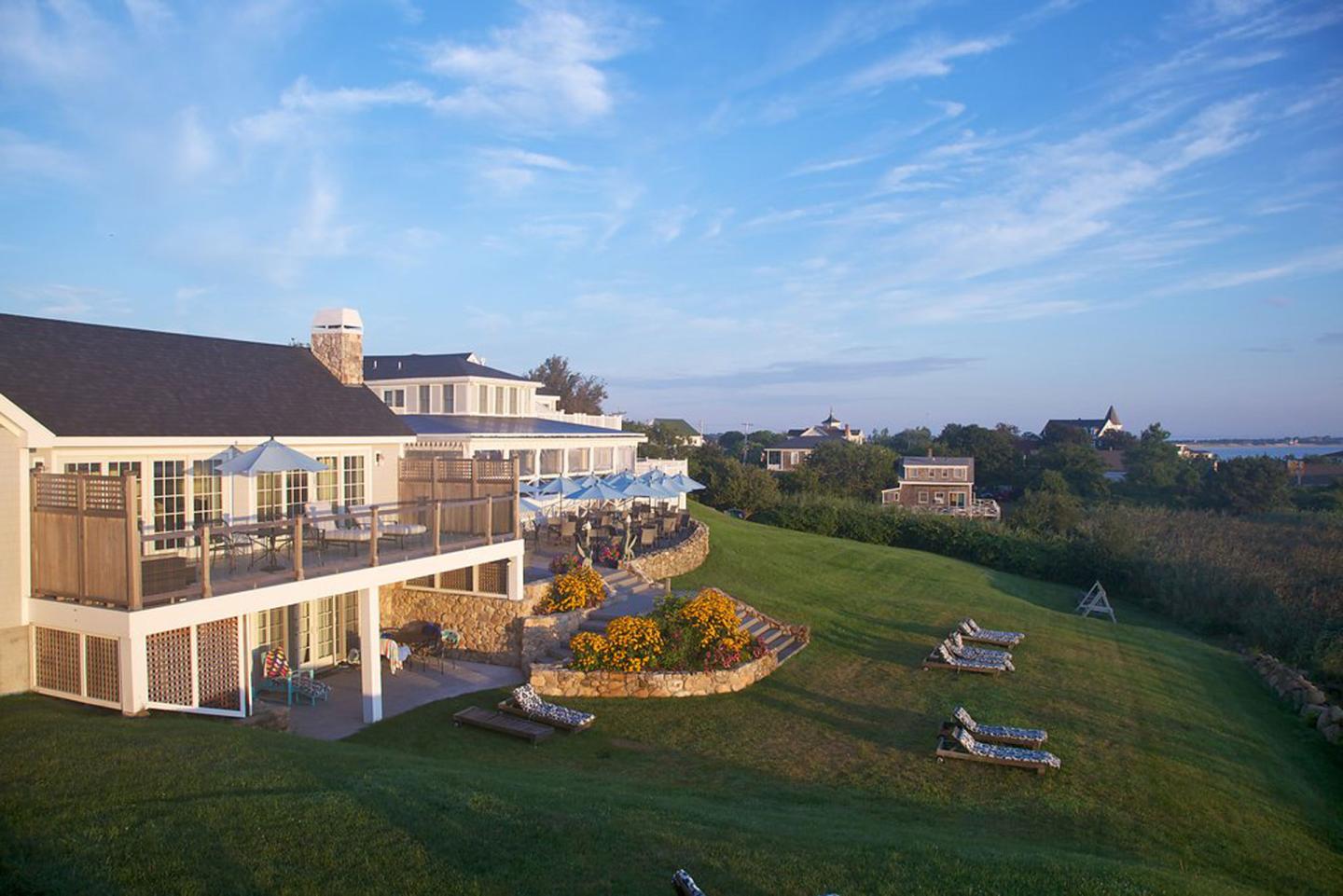 1661 Inn
Island Time
Just 12 miles off the mainland is Block Island, where a treasure trove of rolling hills, pristine beaches, saltwater ponds and twin lighthouses awaits your discovery. Avoid the hassle of navigating the island's narrow roads by car and bring your bike. Then give yourself the time to explore its bounty: Mohegan Bluffs, Clay Head Preserve and Southeast Light and North Light. For those hungry to get on the water, hop aboard for an adventure with Block Island Fishworks to reel in local stripers, blues, bonitos, and flukes. Take respite at the 1661 Inn or the Block Island Beach House.