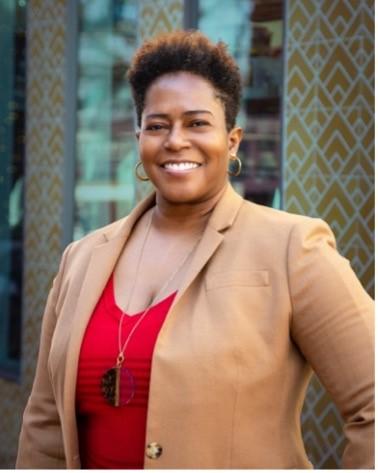 Session Description:
Authenticity is essential to happiness. You are genuinely authentic and happy when you are self-aware, know your values, and appreciate others. Excellent hospitality comes when you understand yourself to give energy, engage, and serve others. In this interactive workshop with executive coach Dr. Quendrida Whitmore, you will learn how to identify your values, strengths, and stress triggers to bring your best self to work every day!
BIO
Quendrida loves leadership! Her passion for people inspired her to launch Quendrida Whitmore Coaching & Consulting, where as Coach Quen® , she helps leaders and organizations transform their futures. Quendrida has a passion for empowering great teams to drive excellent results. Her ability to identify value and culture gaps and infuse alignment is where she thrives. Coach Quen facilitates increased trust among groups to create a cohesive, high-performing team. Additionally, she enjoys helping individuals accomplish life-changing personal goals, authentically believing in development for all.
Quendrida gained experience in executive positions, leading teams for over 25 years. Her leadership started with Target Corporation in various factions of the organization. Specifically, a buyer in merchandising, director in loss prevention, and senior director in operations. Subsequently, she went on to Ross Stores, where she was promoted to regional vice president of operations. Finally, her career expanded to a senior vice president in hospitality and operations with WeWork as Head of Community in the United States, Canada, Peru, and Costa Rica.
Quendrida received her master's in business administration and is a certified coach earning her CPCC from Co-Active Training Institute. She also received her EdD from the University of Southern California with a focus on Organizational Change and Leadership.
Connect. Develop. Transform.