Portland Head Light - ME Office of Tourism
Start Out with a Glass
Romantic getaways in Connecticut are never lacking in libations, that's for sure. Nothing says romance like a fantastic glass of wine, and Connecticut's wineries certainly don't disappoint. If you'd rather toast with an IPA than a chardonnay, Connecticut has a booming craft beer community for you to drink your way through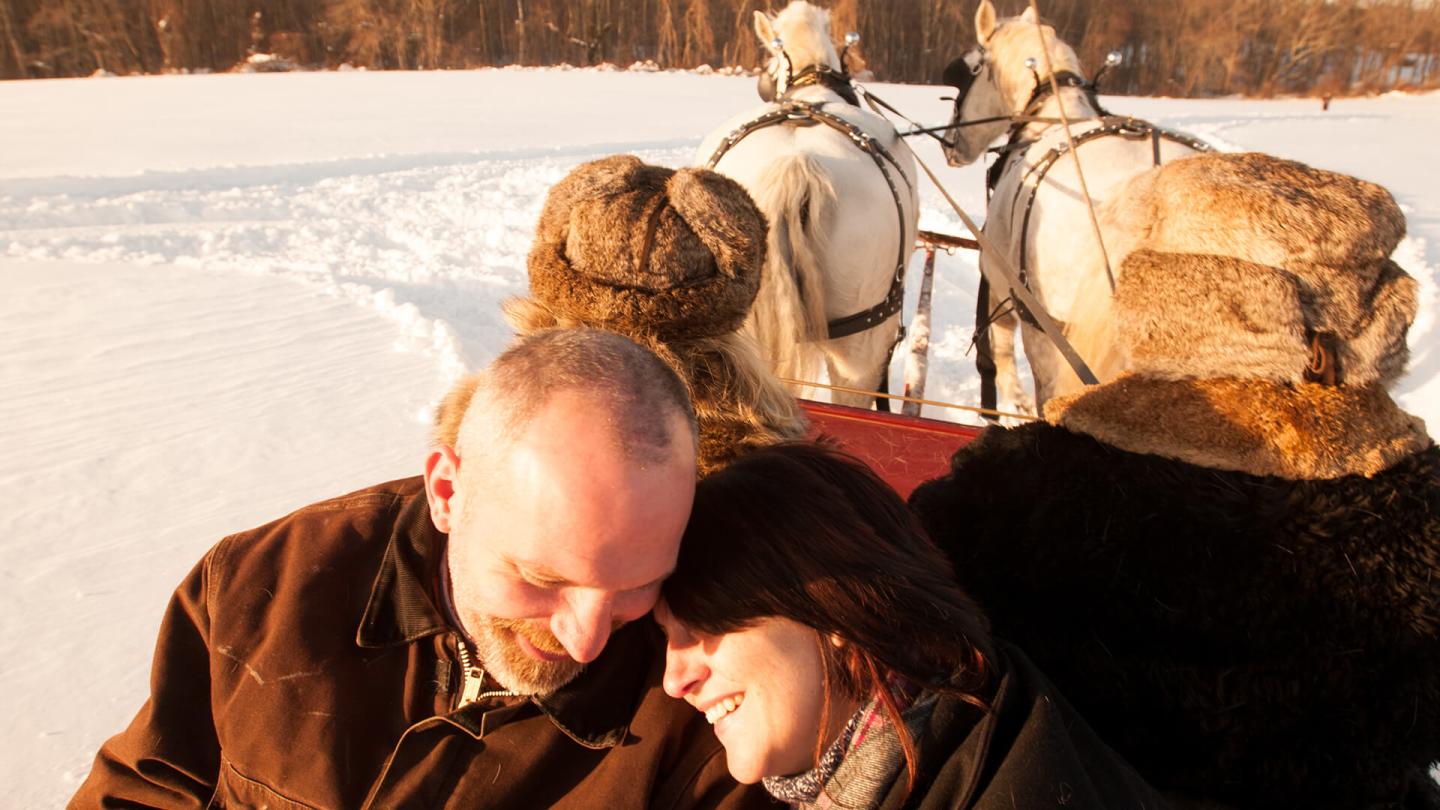 Connecticut Office of Tourism
Explore the Countryside on your Romantic Getaway in CT
Some of the most romantic getaways in CT begin in the countryside where farms, cottages, and small towns make way for restful relaxation and set the mood for romance.
Skiing & Snow Days
Couples who play together stay together, right? Get in some quality time tearing up the slopes. Connecticut offers stellar skiing at Powder Ridge Mountain, Mohawk Mountain, and Mount Southington, just to name a few. If shredding from sun-up to sundown isn't enough, the slopes at Ski Sundown are lit and don't close until late at night, so you can keep skiing well after dark.
Connecticut Chocolate Trail
A love of chocolate is something most couples can agree on. Delve into the Connecticut Chocolate Trail and experience the process of making chocolate from beginning to end. Meet the cows that produce fresh milk for the milk chocolate at Thorncrest Farm and Milk House Chocolates in Goshen. Then, observe truffles as they're made at Deborah Ann's Sweet Shoppe in Ridgefield. Finally, finish with samples at Fascia's Chocolates in Waterbury, winner of Connecticut Magazine's best chocolate of 2012.
Fireside Dining
Nothing is more romantic than a toasty fire. Combine that with food and you have a recipe for euphoria. Rekindle your love with a fireside dining experience at The Olive Tree Restaurant in Woodbury or Sharpe Hill Vineyard in Pomfret.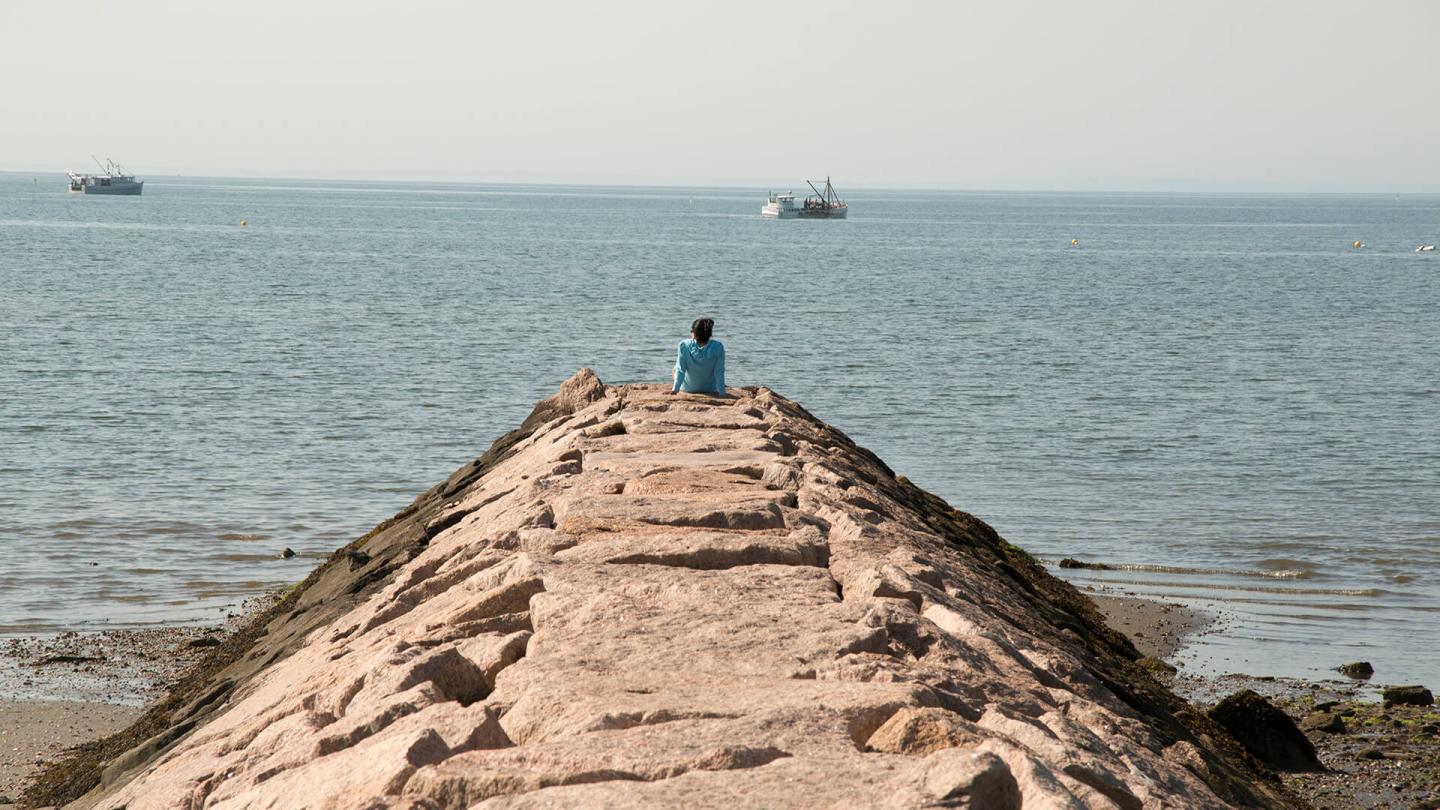 Connecticut Office of Tourism
Explore the Coast
There is so much to do and see on the coast that we've already dedicated an entire blog post to it. However, there are a few particularly romantic spots that you won't want to miss on your romantic getaway to CT.
Dine Deliciously
Spend an evening sampling the innovative French cuisine and seasonal delicacies at Cafe Routier in Westbrook. Their extensive wine list and menu is sure to seduce even the most picky of diners.
Stonington Harbor Light
While the coast of Connecticut has plenty of romantic lighthouses for you to explore, there's something particularly enchanting about the Stonington Harbor Light. The interior, which houses a museum, transports you into history while sweeping views of the coastline from the top will take your breath away.
Turn a Romantic Getaway in CT into a Fairy Tale
It seems only natural that your romantic getaway to Connecticut should make you feel like royalty. Join hands and explore the depths of Gillette Castle near Essex and Lyme, keeping an eye out for hidden mirrors and unusual locks. Then, take a stroll through the grounds and get lost together in the garden.
Where to Stay
At Connecticut's charming country inns, romance fills the fresh air. Retreat down a dirt road and stay right by the lake at the Interlaken Inn. You can also get the feel of the country without traveling too far from civilization at the centrally located Inn at Middletown. With so many gorgeous country inns to choose from, your romantic getaway to CT will resemble a Jane Austen novel. The coast of Connecticut offers lodging to fit any couple's style. With the gorgeous coastline right outside your door, you won't even need to leave your inn or resort to set the mood for romance.  Take a tour of the Connecticut Coast by visiting Stanton House Inn in Greenwich or head to the seaport of Mystic for some history and romance.