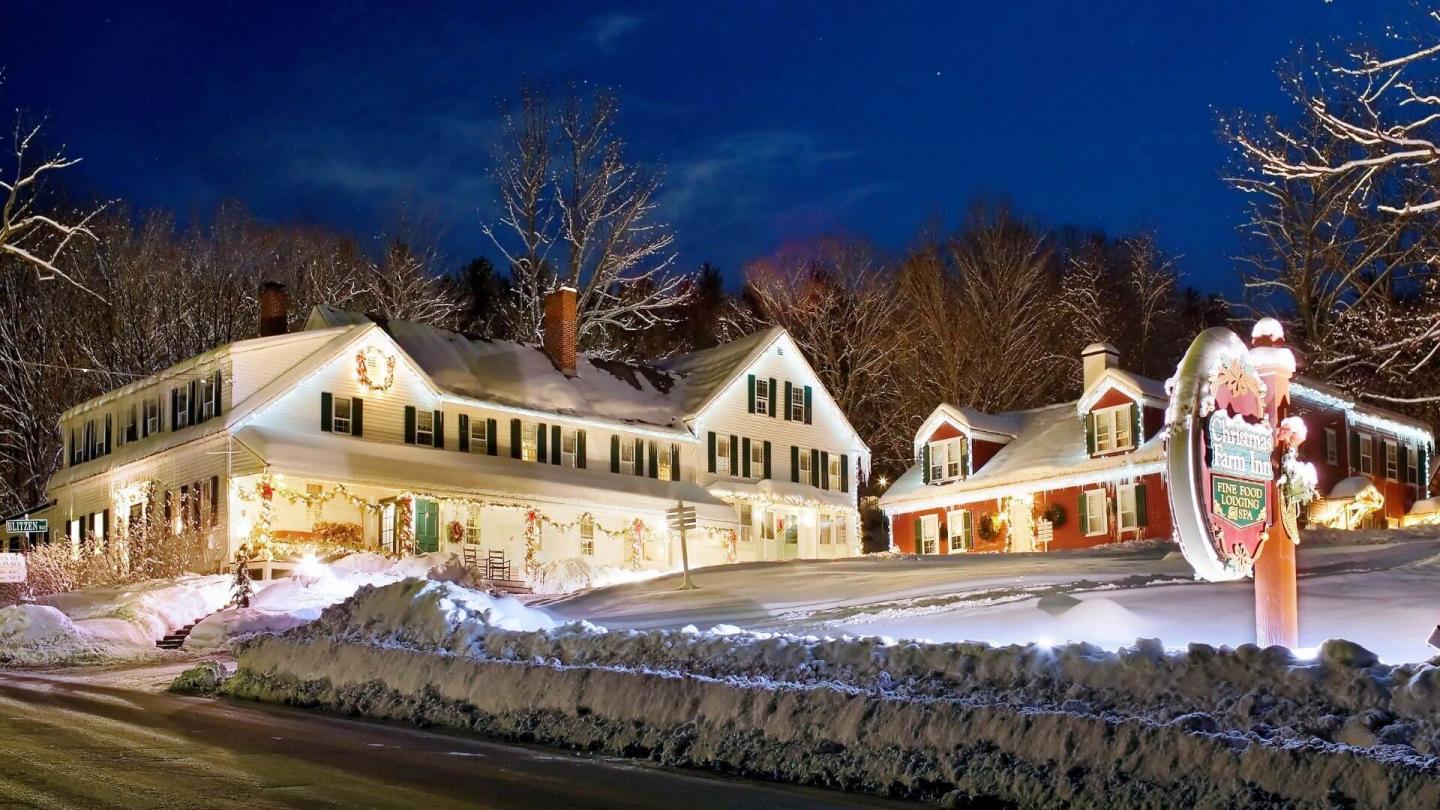 https://christmasfarminn.com/image-download-directory/
Christmas Farm Inn & Spa (Jackson)
It's a no-brainer to start off any New England holiday vacation list with the aptly named Christmas Farm Inn & Spa outside the town Jackson, just north of Bartlett. The working farm is also a stunning 41-room bed and breakfast. There are 18 traditional inn rooms, four family studio loft conversions in the barn, seven cottages and 12 suites in the carriage house.
Wake up to a full country breakfast before you hit the thrilling ski trails at one of the ski mountains that are less than 20 minutes from the inn. In between ski runs, make time to pamper yourself or your mate at the full-service Aveda spa at the hotel. Afterward, enjoy a country-fresh casual feast in the dining room.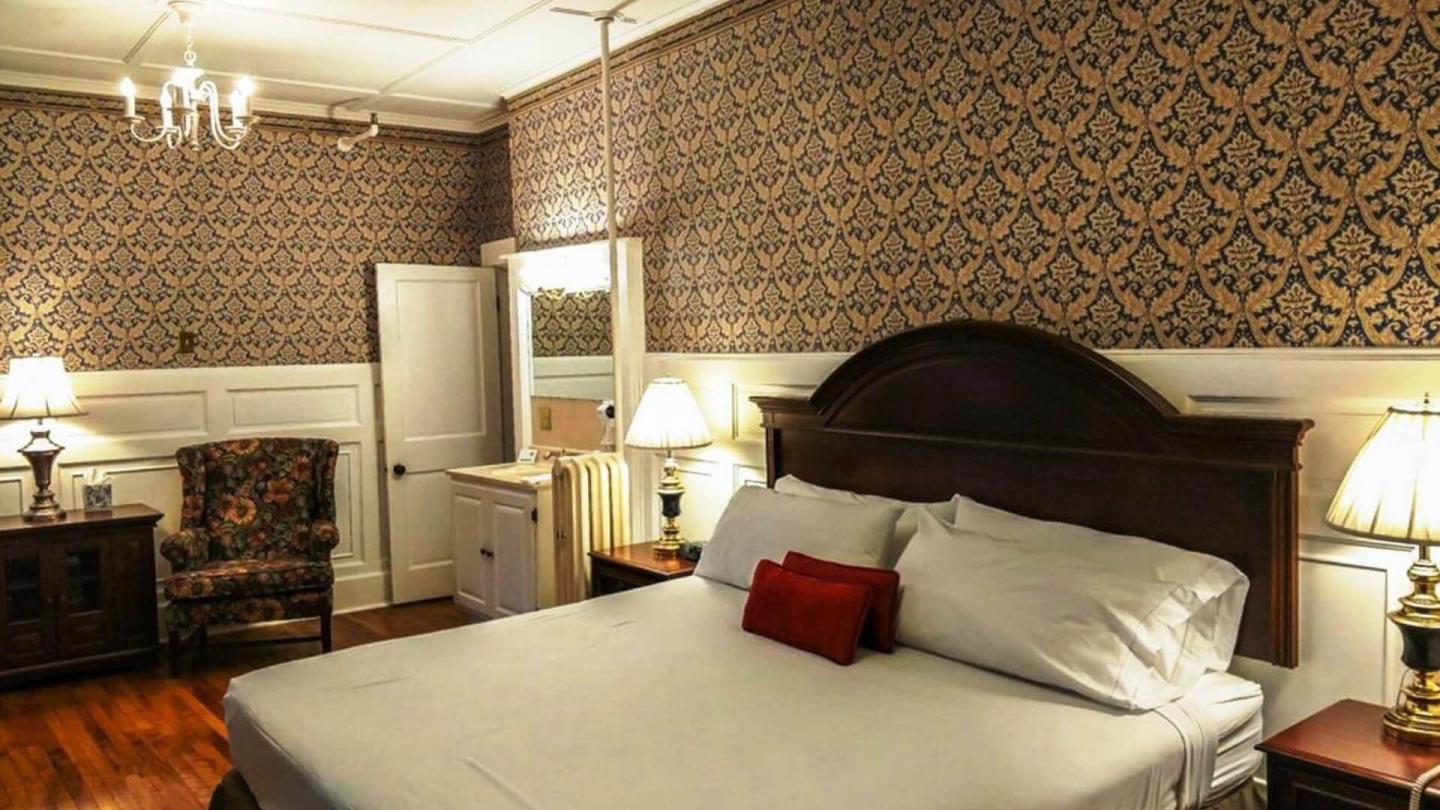 Thayer's Inn (Littleton)
Thayer's Inn in Littleton is the oldest hotel for lodging in the White Mountains. The Northern Kingdom bed and breakfast has been greeting guests since 1843, and the historic landmark hotel knows a thing or two about how to celebrate the holiday season. Conveniently located about two and a half hours from both Boston and Montreal, the inn is a favorite destination for travelers from all walks of life.
The inn provides four distinct room types that can accommodate two people or a family of four. Located right on Main Street, the B&B sits along the Ammonoosuc Riverwalk close to the covered bridge and only steps from the town's best shopping, dining, galleries, coffee shops and pubs. The inn's on-site eatery, Grille One Eleven, is a tasty bistro-style restaurant and tavern.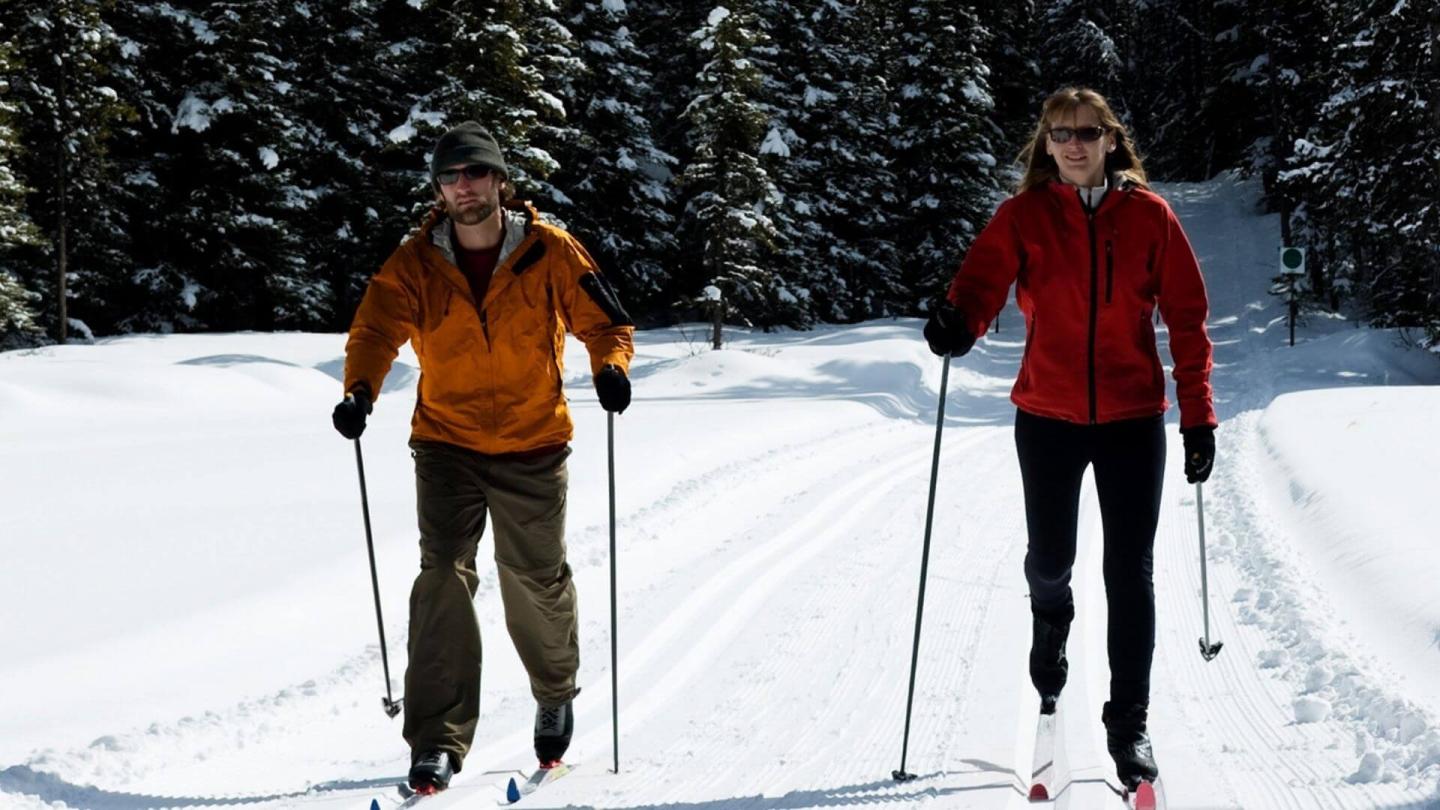 https://www.thewentworth.com/activities/skiing/
Wentworth, An Elegant Country Inn (Jackson)
Now here's a getaway replete with outdoor family fun. The Wentworth, an elegant 61-room country inn located through the red covered bridge in Jackson Village, has nearly 100 miles cross-country skiing and exhilarating snowshoeing only steps from its cozy residences. The hotel is less than 15 minutes from a quartet of amazing White Mountain ski resorts and has its own private ice-skating rink and fire pit for roasting marshmallows and making s'mores.
The inn has a gentle European ambiance and offers a long list of contemporary amenities and luxury touches. Guest rooms are perfect for families seeking a fun vacation or romantic couples who want to kick it up a notch with fantastic food, awesome skiing and après-ski, and dreamy accommodations.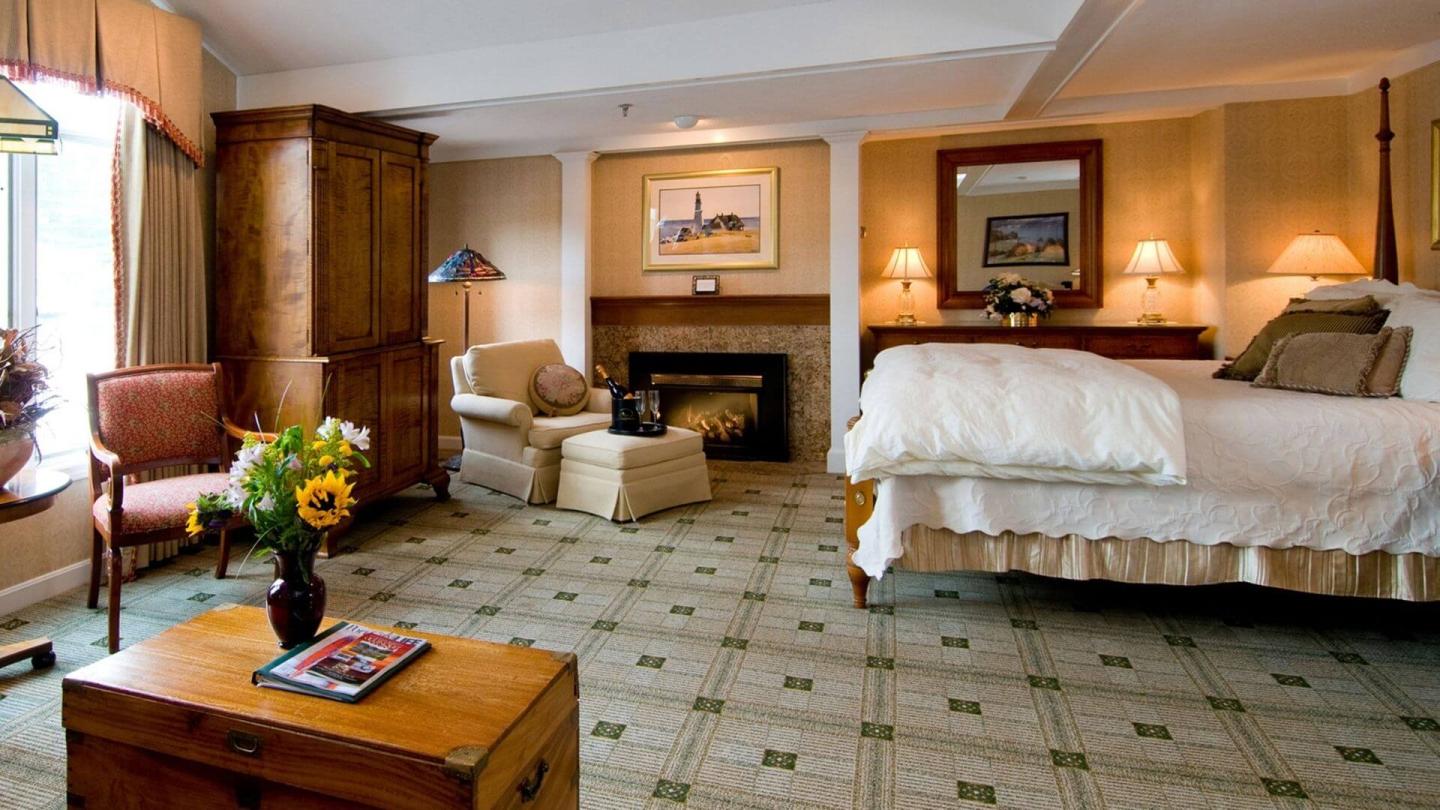 https://www.meadowmere.com/gallery/accommodations/
Meadowmere Resort (Ogunquit)
Meadowmere Resort's philosophy during the holidays has always been "Eat, Drink and Be Merry." (In fact, the 144-room family hotel in Ogunquit near the Maine coast, has a vacation package called just that.) And it's easy to do – with a slew of New England must-do's within walking distance and delectable food and pampering guest rooms back at the hotel.
Start your Ogunquit holidays with a family stroll or romantic walk along the beach or Marginal Way. Plan a fun outing on the water at Perkins Cove. Stop off for a fresh lobster roll or another local favorite at one of the village's chic restaurants. Then head back to the hotel for a dip in the heated outdoor pool or hot tub, or catch steam, get in a workout, or visit the Roman Spa.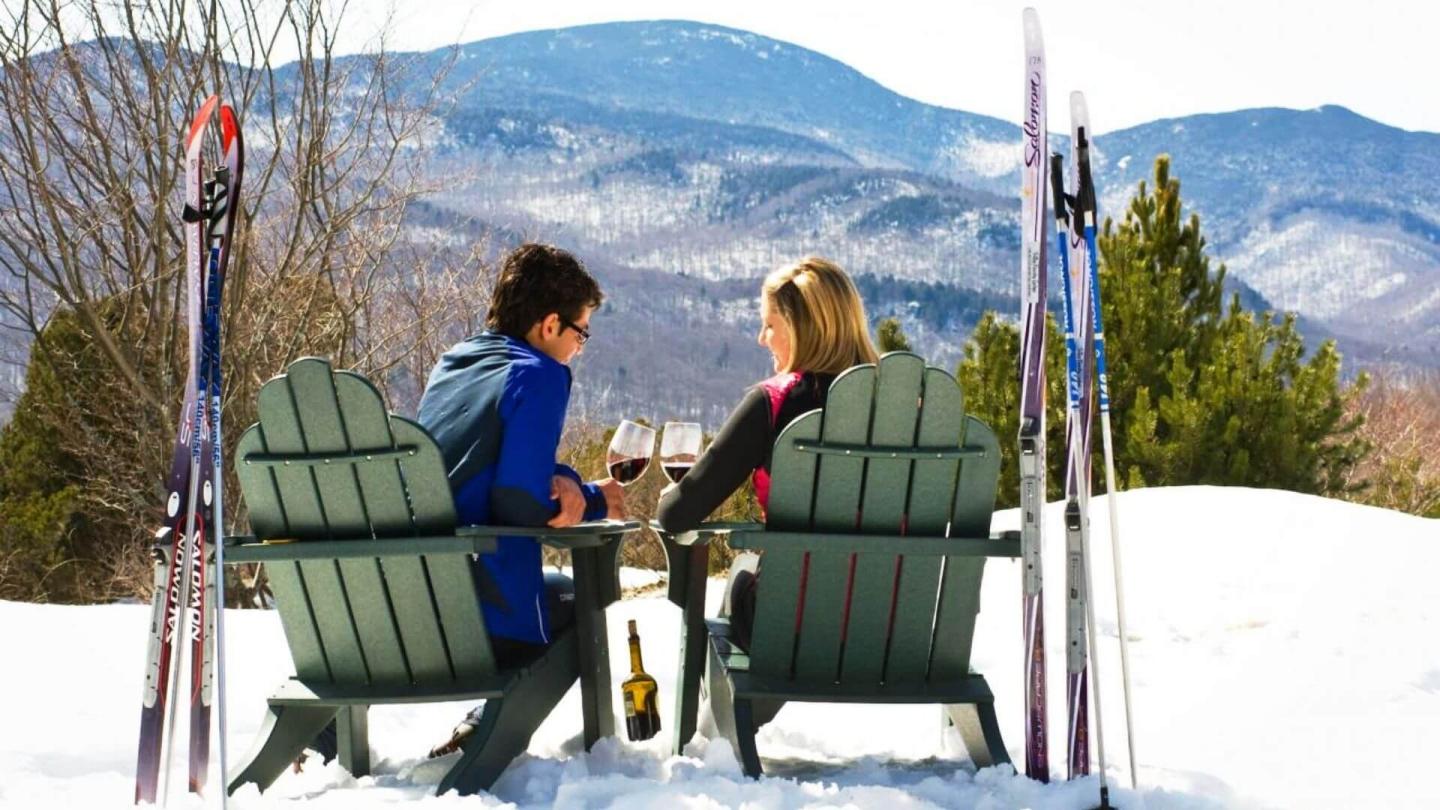 Trapp Family Lodge (Stowe)
If your vision of a perfect Christmas is cozying up by the fire in a classic alpine lodge, the Trapp Family Lodge in Stowe should wholly satisfy your urge. The Austrian-inspired alpine lodge sits on 2,500 acres of mountainside less than five minutes from famed Stowe Mountain Resort. The inn is inspired by "The Sound of Music" and was originally the home of the von Trapp family.
For today's guests, the 96-room lodge offers plenty of rich wood, warm colors and charming, Austrian-inspired fittings to match its long list of modern amenities. Expect amazing skiing during the day and a true mountain lodge experience when you're not on the mountain. The inn has four separate dining choices on-site that feature European and New England cuisine.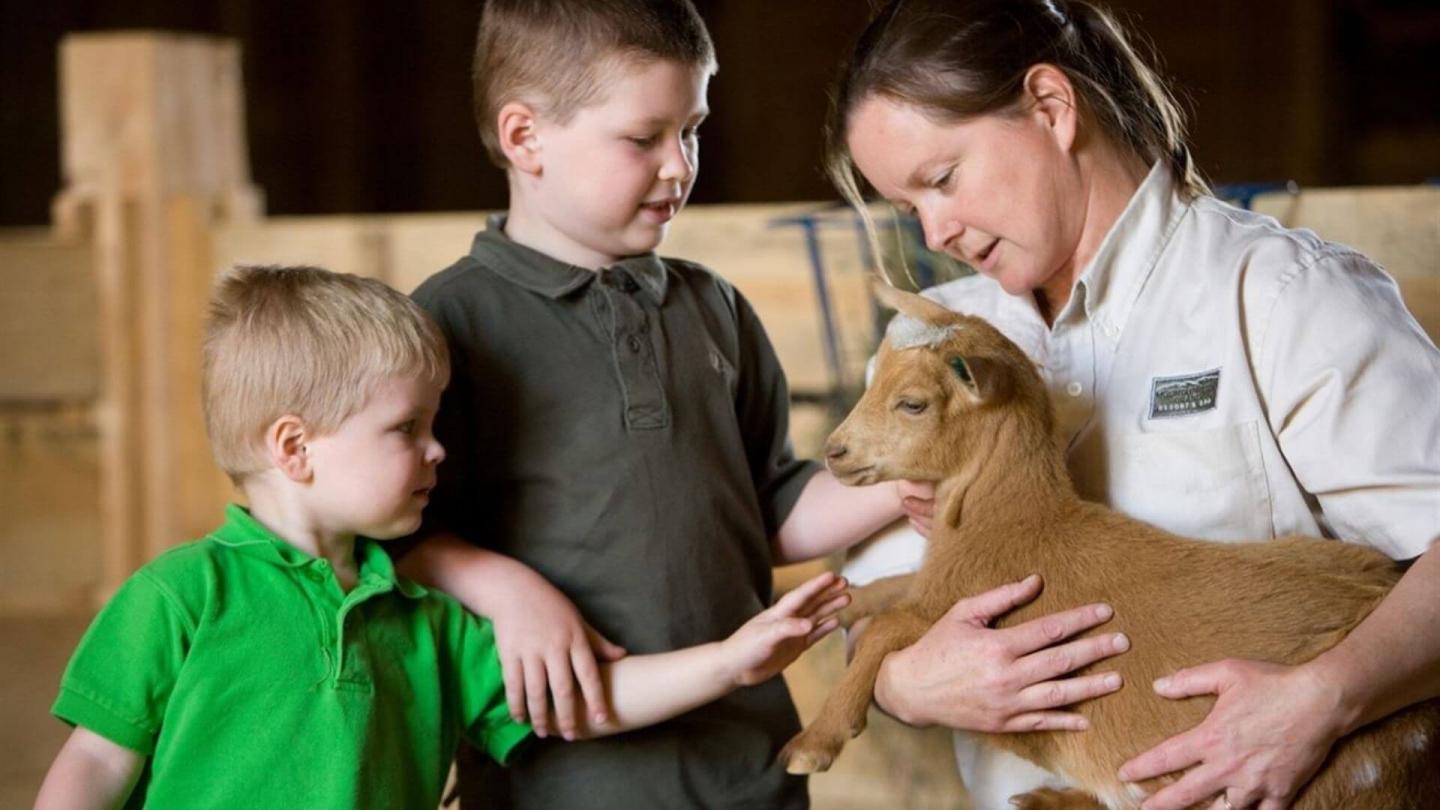 https://www.mountainviewgrand.com/media-gallery.htm
Mountain View Grand (Whitefield)
Dreaming of a White Mountains Christmas? Hop in the car, crank up the Bing Crosby and head to New Hampshire's Mountain View Grand Hotel and Spa just outside of Whitefield. The historic hotel is surrounded by more than 50 mountain peaks and is a working farm with alpacas, chickens, goats, sheep, rabbits and more.
The elegant-yet-relaxed inn has some fun kids' activities, indoor and outdoor pools, dogsled adventures and evening campfires. There is a ton of great skiing nearby. For adults, the slate-lined Wine Cellar has 6,000 dazzling selections and the Harvest Tavern has spectacular views of the peaks of Franconia Notch. The hotel's multiple dining venues and mouth-watering menus – from casual to formal – ensure you won't go hungry.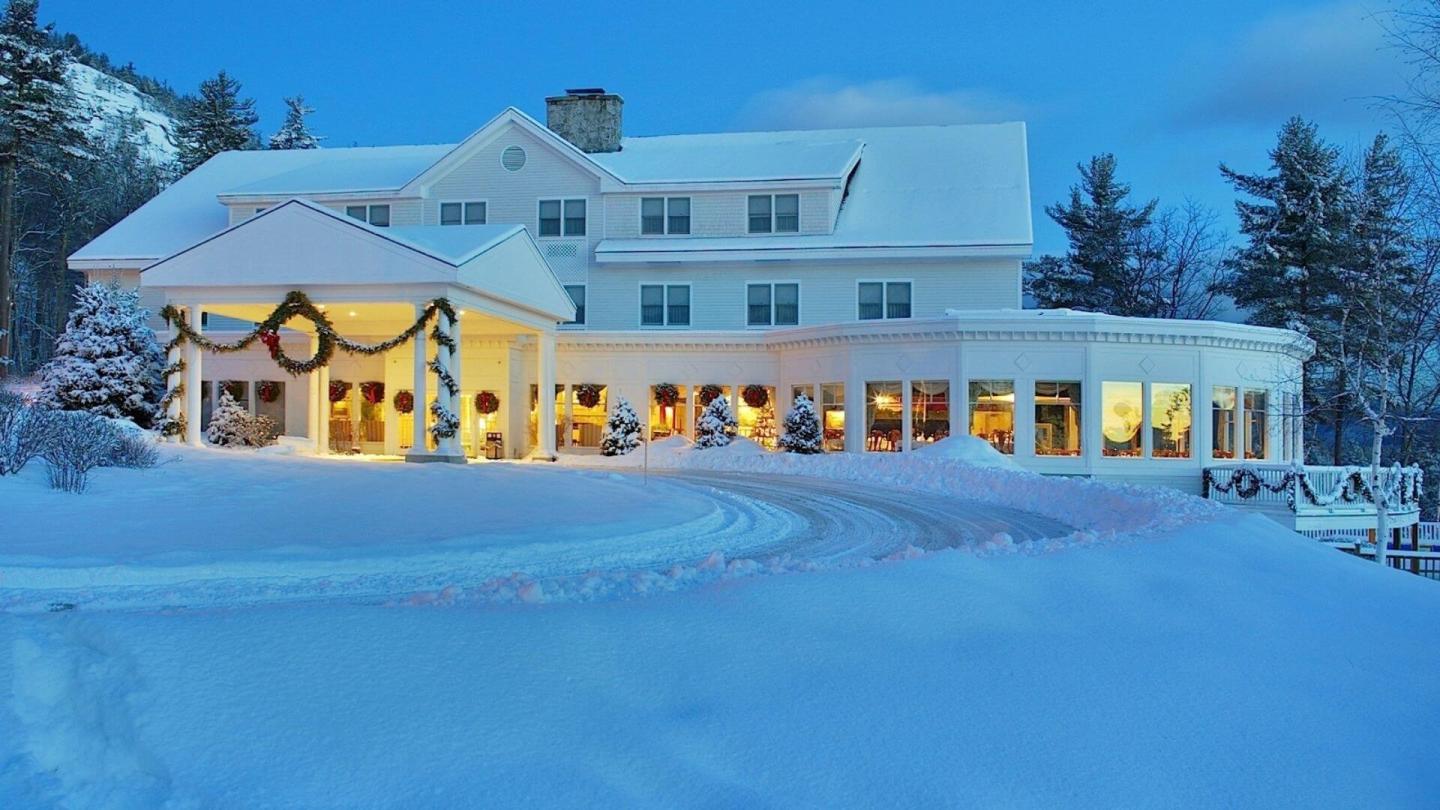 White Mountain Hotel and Resort (North Conway)
Another highland favorite, the White Mountain Hotel and Resort in North Conway has panoramic views of the surrounding cliffs and mountains. The 80-room resort sits at the base of Cathedral Ledge and White Horse and is a destination getaway known for its luxury, location and attention to detail.
The hotel has luxurious guest rooms and suites with all the comforts of home, outstanding customer service and award-winning cuisine. It's the perfect jumping-off point for tax-free shopping at the North Conway Village outlets, a bevvy of skiing at several local resorts, a cool observatory, a one-of-a-kind scenic railroad and succulent eats coupled with big views at the on-site Ledges Restaurant. Ledges features popular weekly specials like the Friday Night Seafood Fest – four courses of New England seafood specialities served tableside.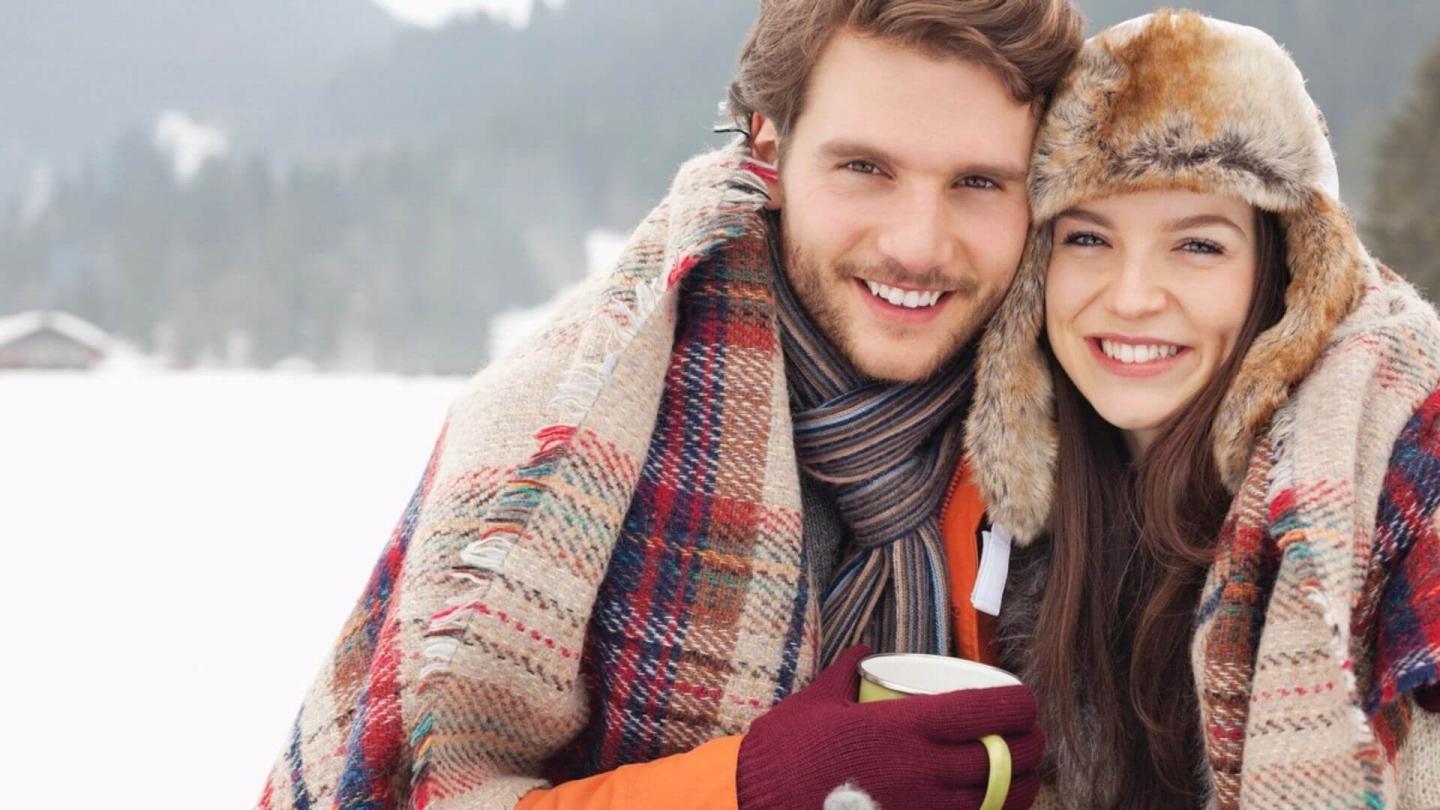 https://www.essexresort.com/vermont-resort-packages/Holiday_Fun
The Essex Resort (Burlington)
Seeking something different this season? The Essex Resort in Burlington, Vermont, is a great way to shake the Ghost of Christmas Past. The recently renovated 120-room lodge has an inviting warmth and distinctive character that stands above the rest. With easy access to the East Coast's best skiing and the chic cultural scene in Burlington, the inn is handy for getting out and about. It's also less than seven miles from Burlington International Airport.
The hotel's unique Cook Academy and two on-site restaurants are all a hit with families and foodies who want to experience the eclectic tastes of the season. Junction offers a true chef's table experience with fresh food prepared tableside. The Tavern plates traditional pub fare and serves more than 30 tap brews.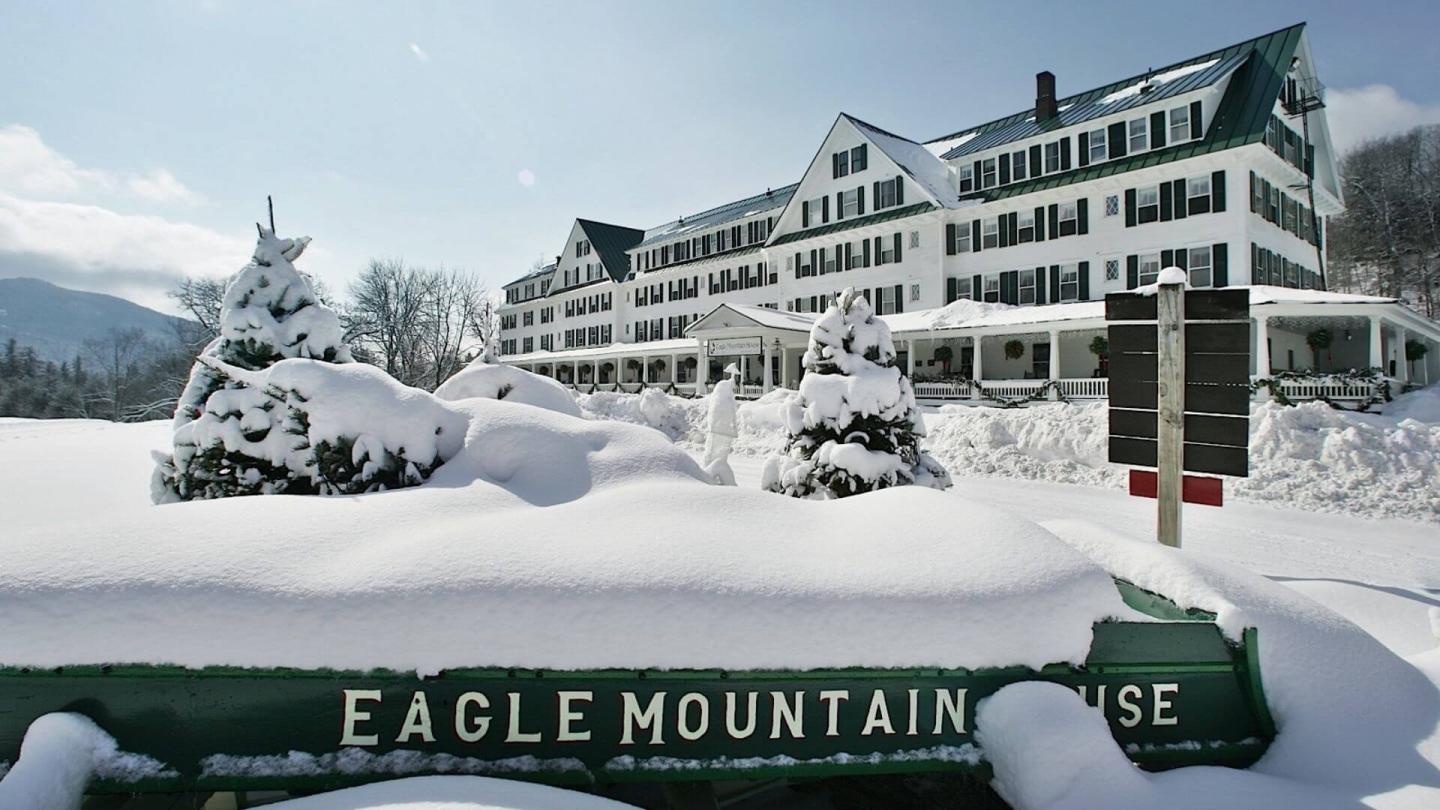 Eagle Mountain House (Jackson)
Let it snow! Eagle Mountain House in Jackson will have you snow skiing, snowboarding, snow tubing, snowmobiling and snowshoeing every day of your winter escape. The 96-room historic hotel in the White Mountains is just minutes from seven downhill ski areas and offers immediate access to the popular Jackson Touring trails. There's also tax-free shopping and the North Conway Scenic Railroad not far from the hotel.
The traditional white clapboard inn is family and pet friendly and provides a relaxed ambiance in the mountains for those who want a casual, cozy retreat. The inn's guest rooms are tastefully appointed with plush linens and fine furnishings. You can relax, eat, sleep, dine with loved ones and cherish the season. Who needs more than that?