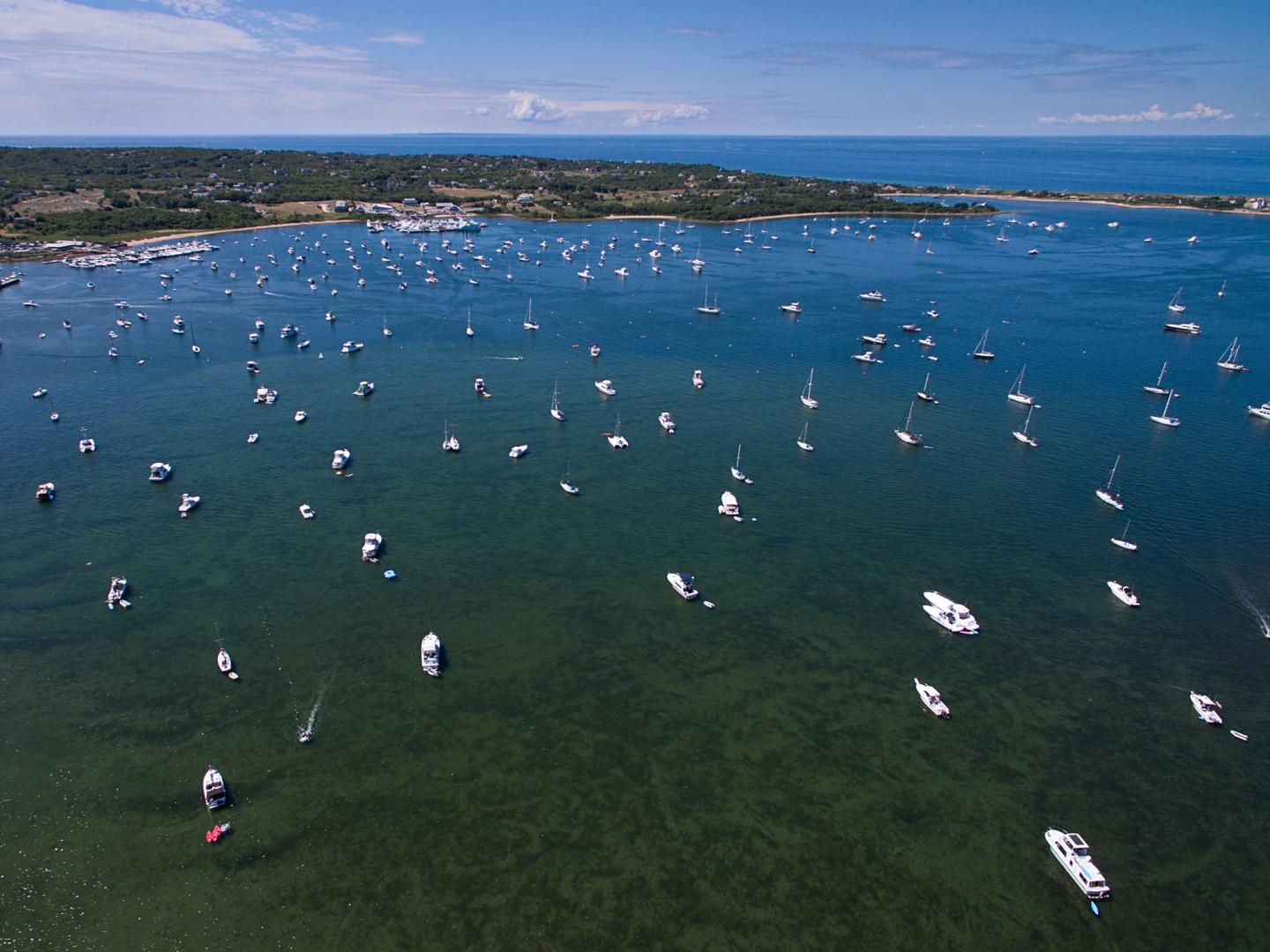 New Harbor, Block Island, Rhode Island Credit: Rhode Island Commerce Corporation
Summer
The warmest months of the year are prime for driving along beautiful coastlines from the harbours in Acadia National Park in Maine, to serene seaside villages and artist colonies in Massachusetts, to the rich maritime history of Rhode Island and Connecticut. 
Off the coast,  you can island hop on mail boats, sail to nearby lookouts, hit world-famous surf spots or sea kayak among distinct marine life. Speaking of marine life, whale watching is in full season from May to October when New England's waters are home to thousands of finback whales, humpback whales and dolphins are drawn to coastal feeding grounds.
On land there are endless opportunities to escape the summer heat in the mountains with hiking and biking as well as spending time at many of the beautiful and unspoiled lakes that offer fishing, sailing and countless swimming spots. For fans of the greens, golfing is in full summer swing at some of New England's famous golf courses and seaside links.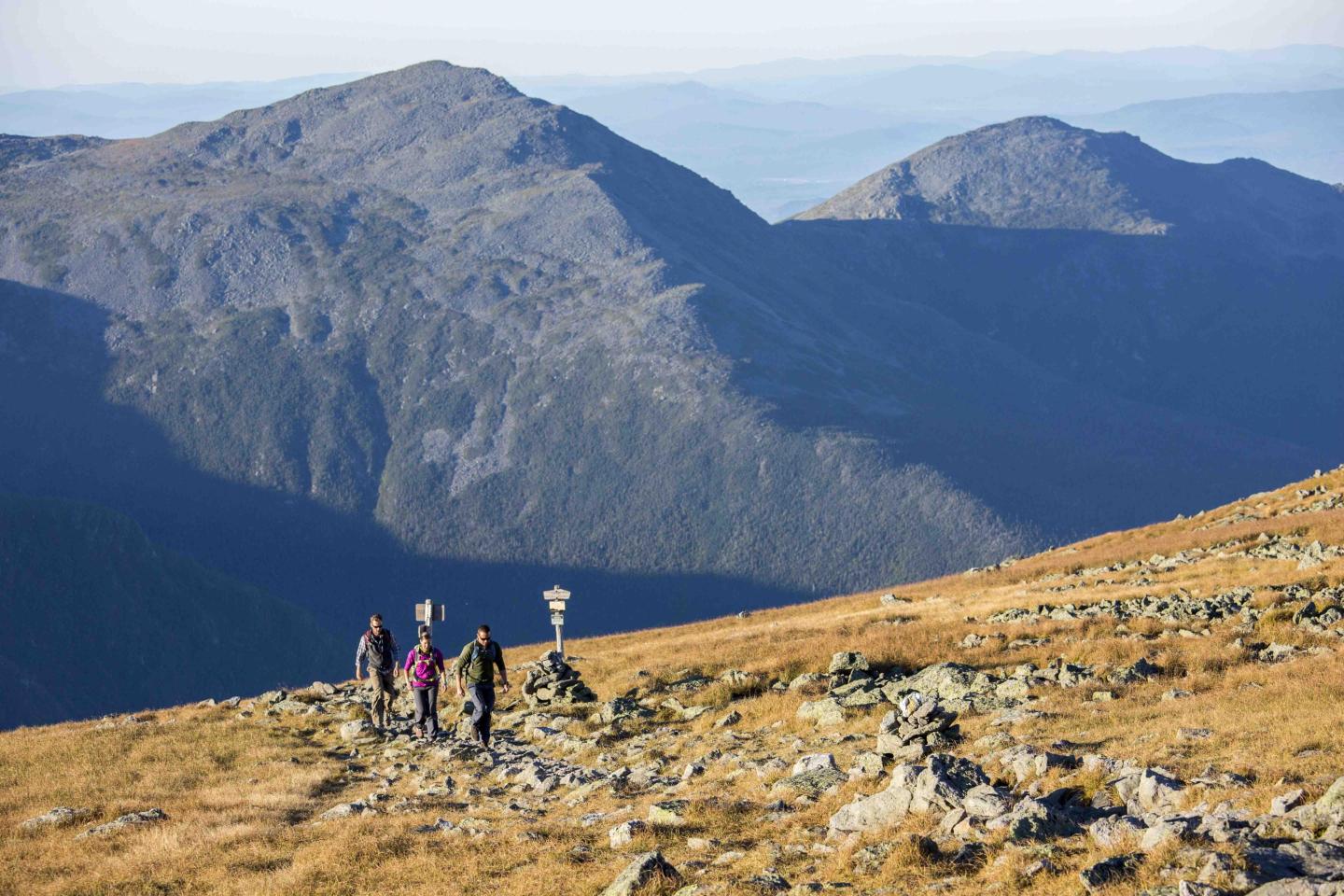 Mount Washington in New Hampshire, New Hampshire Division of Travel and Tourism Development
Spring
While the spring snow melts in the northern mountain regions, everywhere flowers are blooming. Don't miss the many spring flower festivals throughout New England such as the Nantucket Daffodil Festival and the rose festival at Elizabeth Rose Gardens in Hartford, CT.
Spring is also when New England's famous sugar maple trees begins to run. A wonderful springtime tradition is to taste "sugar on snow", a local delicacy of fresh snow laced with pure maple syrup. Northern New England celebrates this sweet, natural liquid with a series of festivals around the harvest.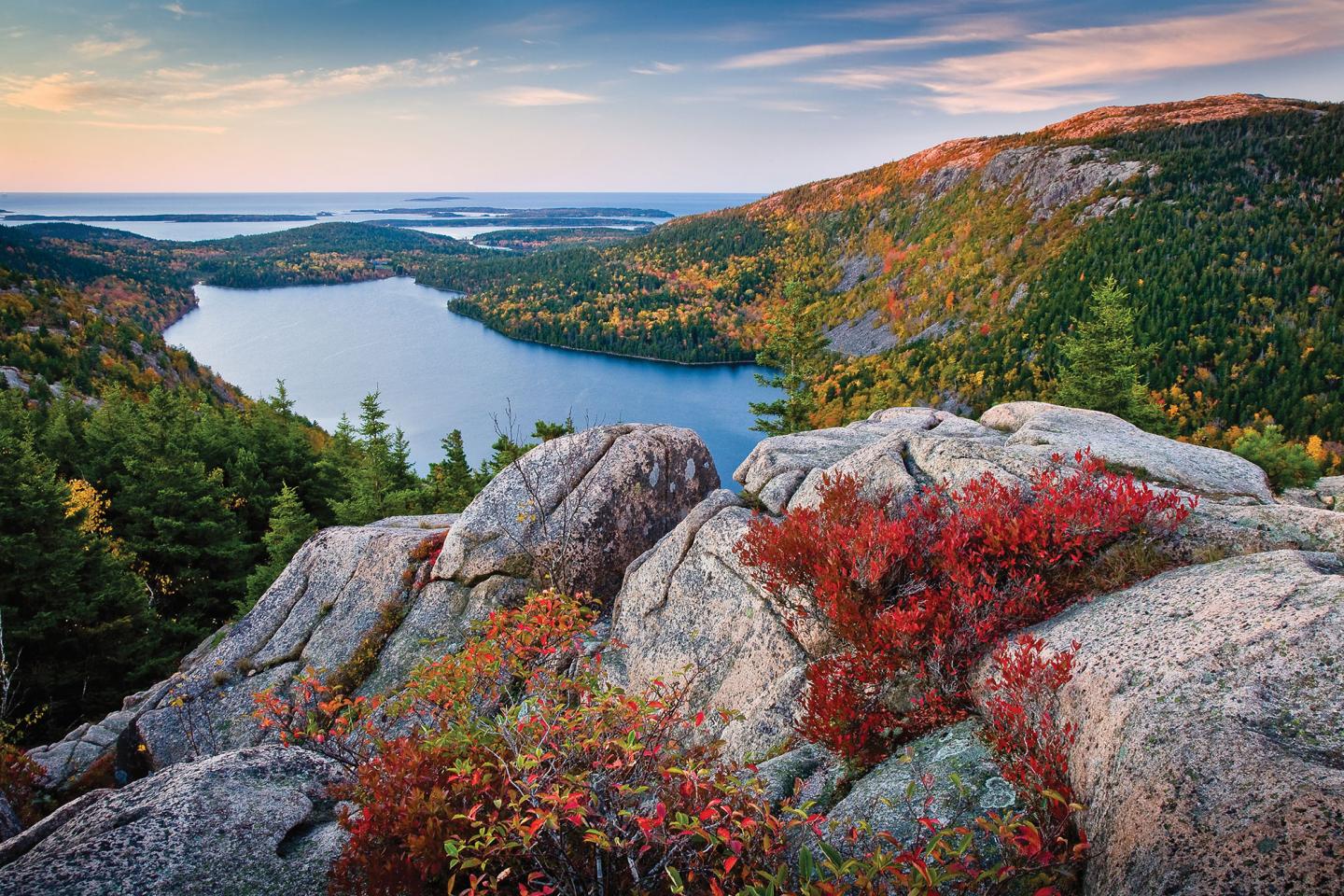 Acadia National Park, Credit: Maine Office of Tourism
Fall
Every year in September and October, leaves turn from green to gold, scarlet, purple and bright orange. With photography opportunities abound, "leaf peepers" drive, hike or cycle through the vibrant swathes of colors. Peak foliage is the time of year when the colors of the area's trees are at their most vibrant, which can vary according to the amount of rain that the area has received in preceding weeks and months, elevation, the amount of sugar in the leaves, the air temperature leading up to fall, and the number of daylight hours. Fall Foliage in New England is a seasonal attraction in itself and truly needs to be seen to be believed.
Fall is also the time to enjoy Nature's bounty — the perfect time to visit and join the celebration of harvest festivals. Enjoy the crisp air, natural beauty, and seasonal delicacies of New England, like the sweet taste of apple cider and pumpkin pie.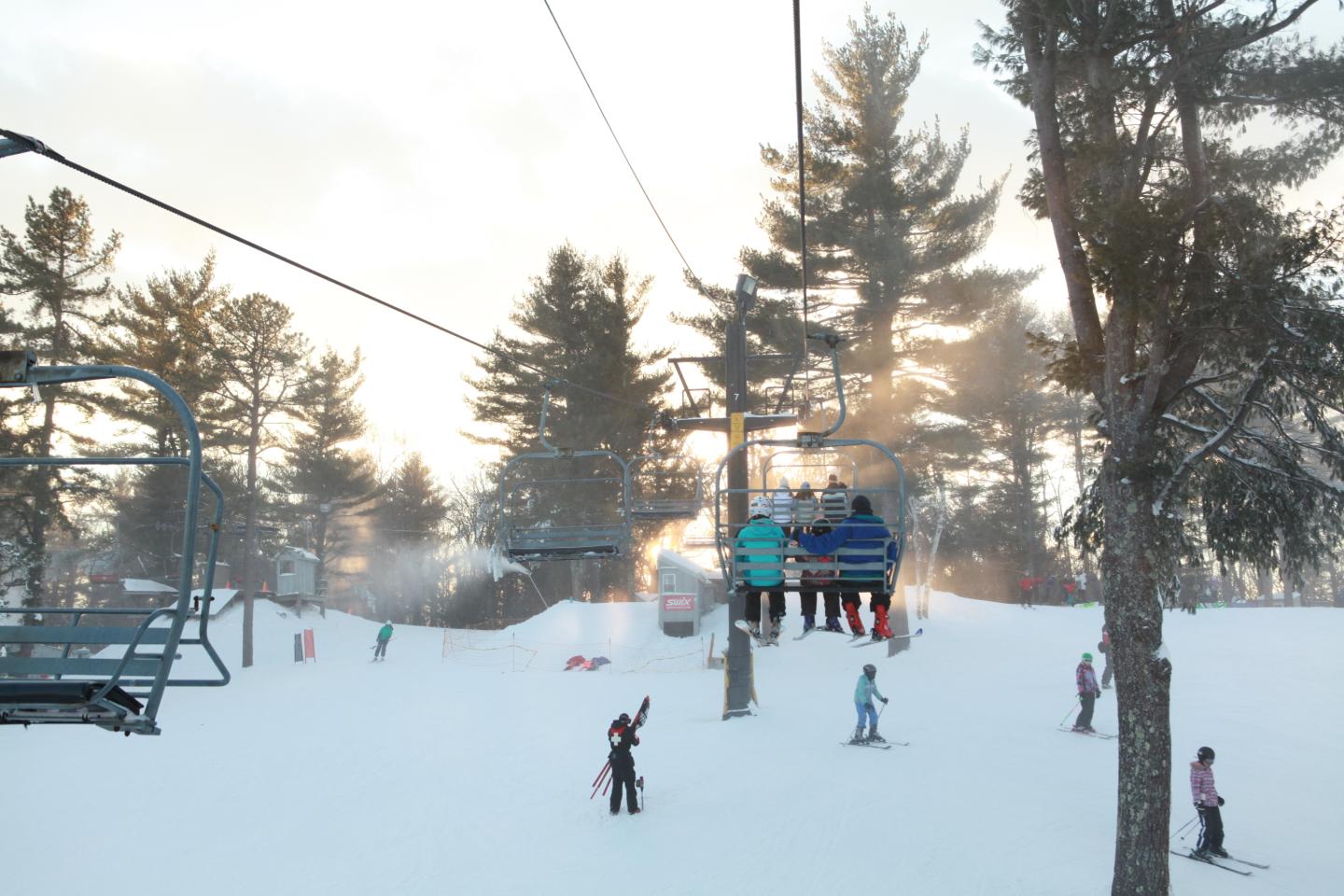 Nashoba Valley Ski Area in Westford, Massachusetts, Credit: Massachusetts Office of Travel & Tourism
Winter
When the chill sets in, New England turns into a winter wonderland. Skiing is very popular in the northern states, where sophisticated snowmaking capabilities make many of the area's snow conditions extremely reliable. But the fun isn't limited to carving down the ski slopes —  relax with a family sleigh ride, snowshoe in the pristine backcountry or feel the adrenaline rush of a snowmobiling. Cap the day by cozying up next to a fire or visiting one of the many winter festivals.
Snow usually arrives in late November when hundreds of villages and small towns provide the perfect backdrop for a winter wonderland getaway. Pre-Christmas special activities such as Freeport, Maine's Sparkle Weekend or Portsmouth, New Hampshire's Christmas Stroll are wonderful ways to celebrate the season along with all the outdoor recreational opportunities.